Granola is found in many things, from bars to cookies. It is both scrumptious & nutritious. Granola, however, often makes gluten-free eaters hesitant to eat it. Do you want to eat granola but are unsure if it is gluten-free?
The majority of granola products from stores unfortunately do contain gluten. Items like cereals, granola bars, and others with wheat-based ingredients cannot be consumed by those with celiac disease or gluten sensitivity. However, granola products do not all contain gluten.
To learn more about whether you can or should avoid eating granola while following a gluten-free diet, keep reading this article, or use the Table of Contents below to jump to the section of your choice.
---
Are you new here? I also have the following posts to help you live gluten-free without the stress!
…get valuable support from me, and gluten-free peers, in my EXCLUSIVE Facebook community "Stress-Free Gluten-Free" by clicking here!
---
The gluten-free guide below is based on personal experience and research. Always be sure to discuss any medical changes with your doctor for your personal medical needs. Additionally, this post contains affiliate links. As an Amazon Associate I earn from qualifying purchases. My full disclosure isn't that interesting, but you can find it here.
Ready to take back control of your meals and love your gluten free life? Take the 45 second quiz to get a personalized plan with the guide you need to thrive!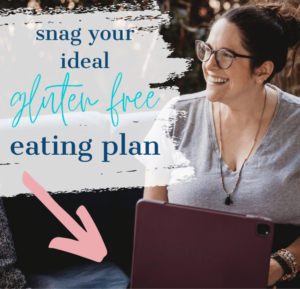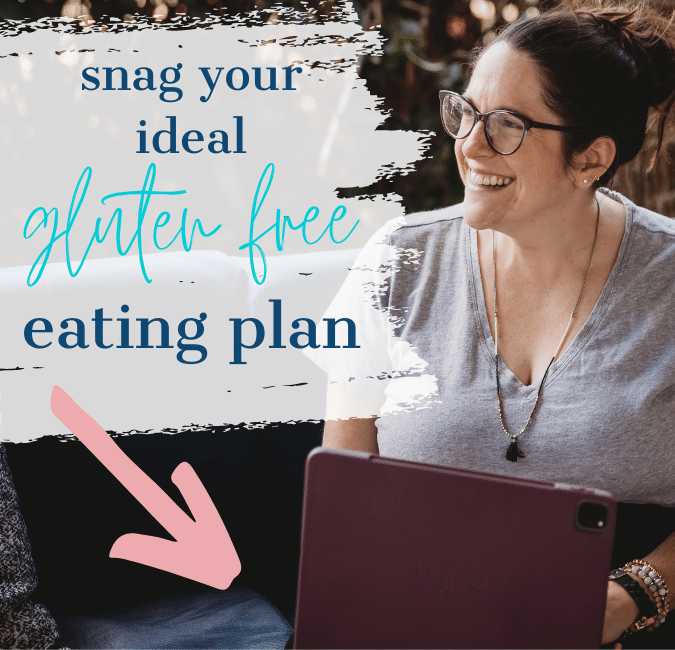 What is Granola?
Originally, a core combination that resembled cereal flakes was used to make granola. Later, producers added fruit and nuts to promote the product as incredibly nutritious food. However, oats were not introduced as granola until much later, in substitution for cereal.
Granola is now a common ingredient in many households in the current era. According to Midss, it was initially used as a breakfast meal but eventually found use in smoothies, baking, and other types of snacks.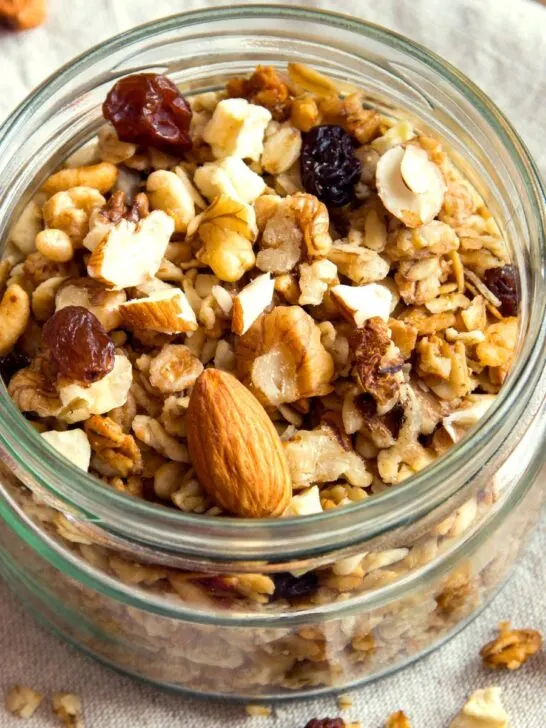 Many granolas contain dried fruits, nuts, and additional sweeteners. However, there are countless granola brands, and all ingredients will differ slightly. So, it is best to check the ingredients before buying them.
Is Granola Gluten-Free?
So, if you're wondering if granola contains gluten, the answer is it depends.
Gluten is a protein found in wheat, rye, barley or a cross of these grains. According to the FDA, a product can only be labeled as gluten-free in the United States if it contains less than 20 ppm of gluten.
However, oats are a controversial ingredient for those on a gluten free diet. While oats are naturally gluten free, they are often processed with gluten containing grains and, therefore, are not safe on a gluten free diet. If you want to know more about oats on a gluten free diet, check out this article by Gluten Free Watchdog which explains why oats may not be recommended on a gluten free diet, even if they are labeled gluten free.
That said, there are many oats varieties that are certified gluten free (meaning they have been tested by independent 3rd parties to contain under the acceptable limit of gluten, learn more about gluten free certification here).
And, if you want to avoid oats altogether, there are also many varieties that are totally grain free granola options and do not contain oats at all.
Health Benefits of Gluten-Free Granola
It is not always simple to switch to a vegan or gluten-free diet, especially when they are combined. However, following a gluten-free diet is not a choice for individuals with Celiac disease, gluten sensitivity, and wheat allergies. Some people are also affected by dairy intolerance, which can lead to a range of problems like bloating, acne, and digestive problems.
That said, here are some advantages of gluten-free granola:
Lowers Cholesterol
Oats are more helpful at lowering cholesterol and improving digestion than oatmeal because it has 50% more fiber and soluble fiber. Gluten Free oats also contain protein, calcium, iron, thiamin, phosphorus, riboflavin, magnesium, and zinc.
Good for the Heart
Omega-3 fatty acids are also frequently found in granola. It has been established that these fatty acids have heart-healthy properties. In comparison to other foods, flaxseed has 75 to 800 times more lignin, which has both antioxidant and estrogenic properties. Micronutrients, dietary fiber, vitamin B1, and the omega-3 essential fatty acid are all found in abundance in flaxseeds. The fiber in flaxseed also helps with satiety.
Provides Protein
Most gluten-free granola products contain pistachios, sunflower seeds, pumpkin seeds, flax seeds, chia seeds, coconut flakes, sesame seeds, chocolate chips, and almonds. Together, these nuts make a fantastic source of protein. Because they are an excellent source of vitamin E, copper, and magnesium, almonds are my go-to snack by themselves.
How to Enjoy Gluten-Free Granola?
Are you trying to find gluten-free granola recipe? You're in the right spot, then. Upgrade your gluten-free granola recipes at this time!
Sprinkled on Your Yogurt
Enjoy a quick oats gluten-free diet snack by combining your favorite yogurt with granola! It can be used as a filling appetizer before dinner or as a substitute for dessert afterward. Additionally, homemade gluten-free granola is ideal for breakfast, lunch, or even as a snack.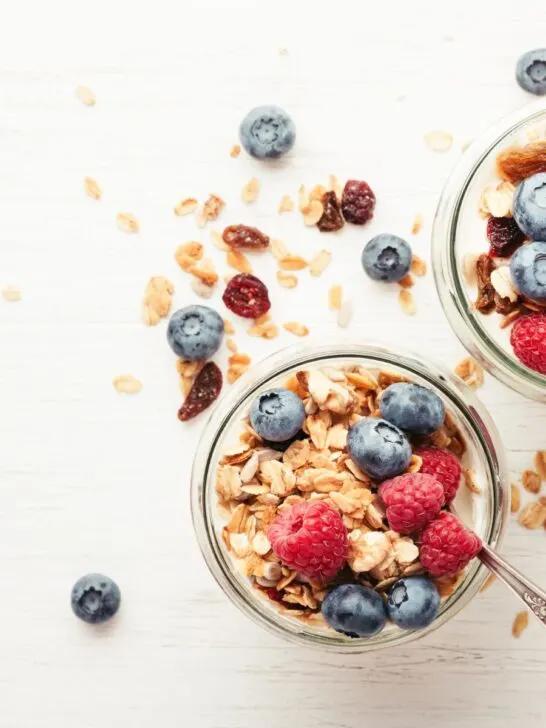 Pair it with Salad
For a quick but nutritious dinner, top tomatoes and cucumbers with your granola. It tastes fantastic both on its own and as a topping! Your gluten-free granola will taste great when combined with honey or salad dressing.
Put on Your Smoothies
A fan of smoothies? You can make a gluten-free snack even healthier by mixing some of granola into your favorite smoothie.
Granola on a Gluten Free Diet
It might be challenging to find the time to make a healthy, gluten-free breakfast in today's hectic environment. Not to mention that gluten is extremely prevalent, making it challenging for certain people to avoid it. However, cutting out wheat ingredients from your diet does not mean sacrificing delicious meals. Granola made without gluten is one example. Those who have gluten sensitivity can profit greatly from this delicious breakfast fare in terms of their health.
Other Posts You'll Enjoy: