This post contains affiliate links, but these are all products I highly recommend.  These links help me to earn enough money to refill my coffee so I can keep up with life!  My full disclosure isn't that interesting, but you can find it here.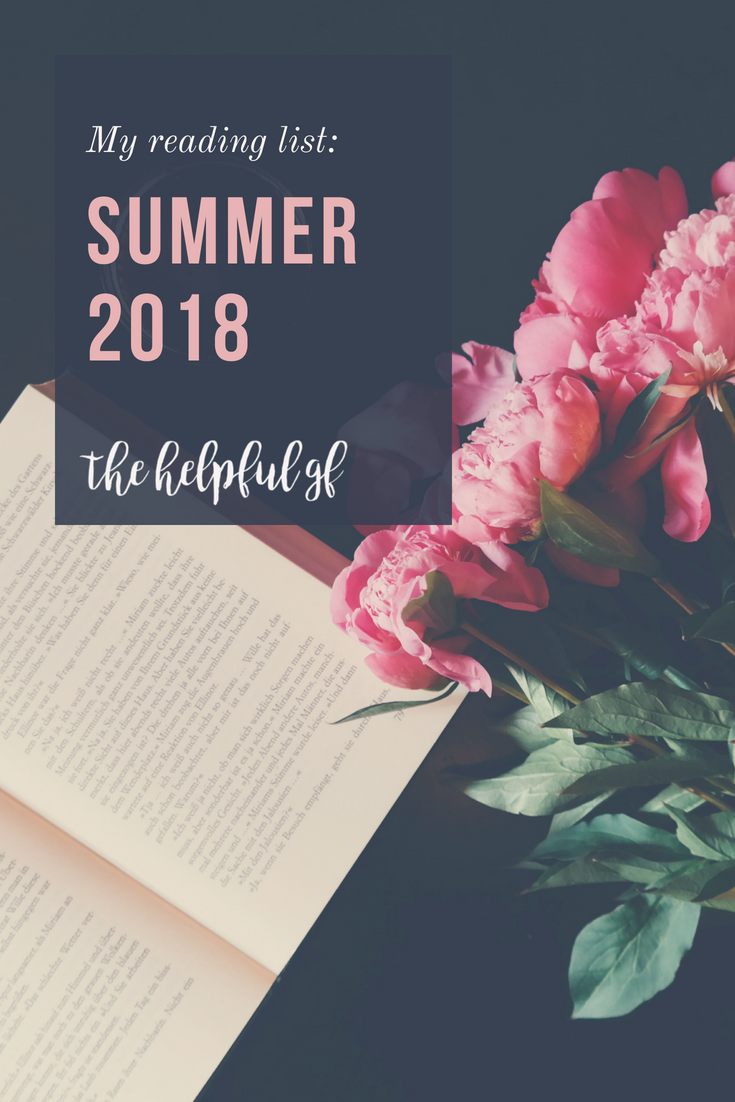 My Summer Reading List: Summer 2018
I love books.  My husband, Tyler, loves books.  We have a ridiculous number of books.  We have bookshelves with 20 cubbies all double-stacked with books, and I have another whole shelf in my office filled with books.  (True confessions: Just our books fill the shelves, our kids have built in shelves in their room that are also filled with children's books.)   However, I haven't done much non-work related reading since my second daughter was born.  This is 3 years with barely any reading.  So this January, I found books hidden throughout our book shelves that I wanted to read, but hadn't read yet.  I fit them all into one cubby (the front line of books, there are more stacked behind these… I think we have a book addiction!) and determinedly announced that I would read all of these in 2018.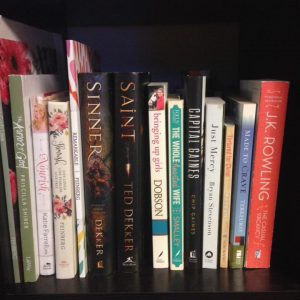 Here we are in June.  I've completed 3 of these books: Armor of God, Nourish, and ReMarkable.  I've also started 4 more (but haven't finished them).  Can you tell I tend to have a lot of projects going at once? 😉  I'm a bit behind in accomplishing my goal. So, I've divided these up and made a summer reading list of the books to punch out now, saving the rest for fall and the beginning of winter 2018.  Here's my summer reading list:

Flourish by Margaret Feinberg.
This is one of the two I already started.  This is a devotional designed to read one entry a week.  I absolutely love Margaret Feinberg (you'll notice I have two other books by her on this shelf—one other on this list).  This devotional is so encouraging.  Each month focuses on a different theme and concludes with a coloring page.  Coloring pages make me happy. This is not only on my summer reading list, but fall and winter also.  If I continue to remain on schedule, I'll have this complete the last week of December.

This is another book by Margaret Feinberg and I've started this one too.  This book is a How-To for brush lettering.  I'm not great at it, but am sure enjoying trying!  I ordered these pens and this tracing paper and I'm part way through the alphabet.  I doubt I'll finish this book as part of my summer reading list, but I'll keep working at it!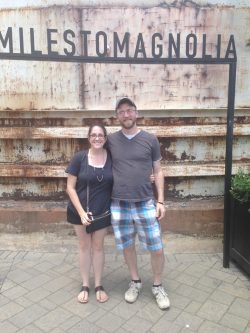 Who else loves Fixer Upper?  Me!  Tyler and I even visited the Silos last summer on a trip to Texas.  Note: They sell yummy gluten free goodies at the bakery!  I began reading this book in May just as I started messing around with Word Press and creating this blog.  Being a new entrepreneurist myself, the little push of entrepreneurial inspiration is encouraging!  I've almost finished it.  It's an easy read, and very entertaining.
Sinner by Ted Dekker and Saint by Ted Dekker
Tyler introduced me to Ted Dekker's books when we were dating.  Ted Dekker is his favorite fiction author.  His books are thrilling, compelling, and many of them are creepy (so if you can't watch Criminal Minds, skip these)!  I read through a bunch of Dekker's books, but I haven't read these two yet.  However, I know that once I open them, I'll fly right through them!  We have a week of camping and a short overnighter to Boston lined up for the summer, so I'm planning to knock these two off my summer reading list then!

I'm reading this book with the other moms in my Mom's Group at church.  Note: we are actually working through the dvd lessons and participant's guide along with it. I'm currently only 1 week into the study, but it's fantastic.  This book focuses on why we crave things we know aren't healthy for us (this is when everyone, especially those with intolerances who crave food they can't have, says "Amen, sister!").  Lysa teaches us how to combat those cravings with the Truth of God's Word.
You'll notice this one isn't on the shelf.  That's because it's in my kitchen!  Tyler and I are trying to transition into more of a paleo-based diet to help keep his various autoimmune diseases in check. Read more about Tyler's medical journey here.  We've been trying out a couple recipes, and I hope to have a full review of this cookbook on the blog this summer!
Update: The review is now published!  Check it out here!
Are you ready to do gluten-free living totally STRESS-FREE? Get FREE instant access to my online library of free printables designed to make your gluten-free lifestyle totally easy!

What's on your summer reading list?  Do you have any ideas for me?  Share them in the comments below.