Palm Beach County in Florida is not only a great tourist destination for the Atlantic Coast, but a really great destination for a gluten-free foodie!
Diane, a Palm Beach native and vision behind @glutenfreepalmbeachcounty on Instagram compiled her must-visit restaurants with gluten free options in Palm Beach County to share with all of you.
Keep reading for a list of some of the best places to eat gluten free in Palm Beach County. (or use the Table of Contents to jump to the section of your choice!)
---
Are you new here? I also have the following posts to help you live gluten-free without the stress!
…get valuable support from me, and gluten-free peers, in my EXCLUSIVE Facebook community "Stress-Free Gluten-Free" by clicking here!
---
The gluten-free guide below is based on personal experience and research. Always be sure to discuss any medical changes with your doctor for your personal medical needs. Additionally, this post contains affiliate links. As an Amazon Associate I earn from qualifying purchases. My full disclosure isn't that interesting, but you can find it here.
Ready to take back control of your meals and love your gluten free life? Take the 45 second quiz to get a personalized plan with the guide you need to thrive!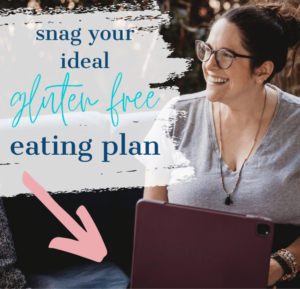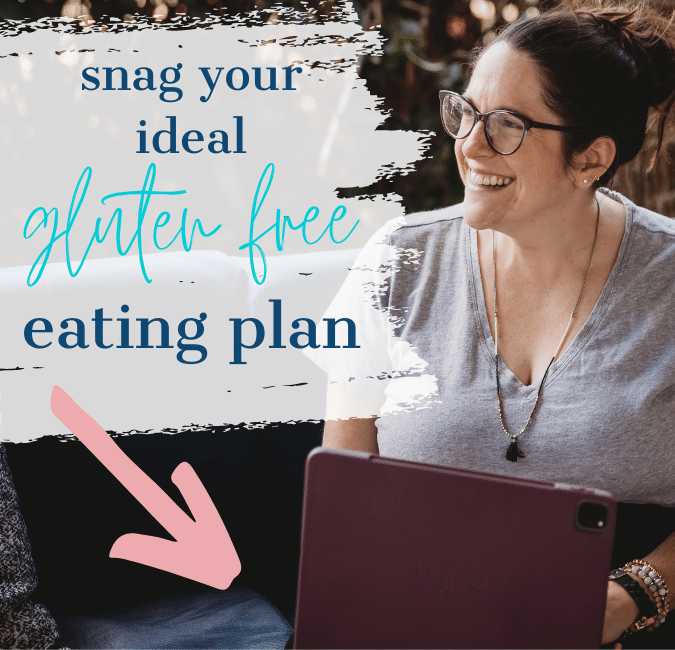 Although the tips and recommendations in this post fit our specific needs at the time of writing, always talk to the restaurant staff to ensure your personal safety. There is always a risk of cross-contact with gluten in a shared kitchen.
Looking for tips on eating out safely while gluten-free? Check out my top tips in this post.
Gluten Free Restaurants in West Palm / Jupiter / Palm Beach / Palm Beach Gardens
Tropical Smoke House
Tropical Smoke House gets the vote for best gluten-free BBQ! They feature the most delicious gluten-free fall-off-the-bone mouth-watering ribs we have ever had. Be sure to stay away from the french fries (they have a shared fryer) but the gourmet cole slaw and potato salad are safe & tasty side dishes.
Leftovers Cafe & Food Shack
Leftovers Cafe & Food Shack have the same owners and same menu.
They feature delicious seafood and hearty portions–the sweet potato encrusted fish is always gluten-free! They use a dedicated pan just for this dish. The sweet Thai pepper soup is a great appetizer and they have a chocolate nut mash for dessert.
Pura Vida
If you're looking for a great lunch spot, Pura Vida has delicious gluten-free salads, wraps, and sweet treats. In addition to great food, it has a beautiful aesthetic atmosphere!
There is a Miami location as well.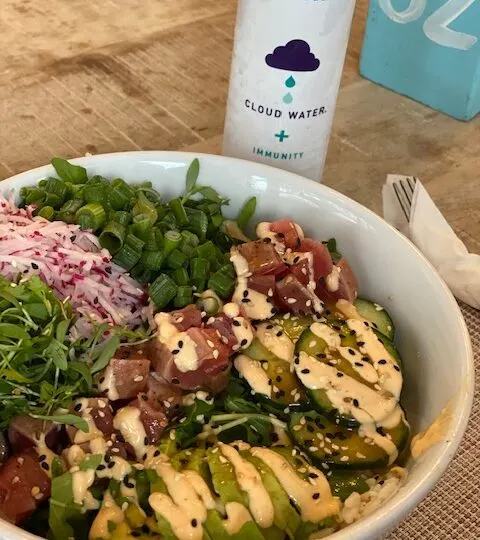 Farmers Table
Farmers Table is a delicious organic farm-to-table spot with lots of gluten-free options. They serve both lunch and dinner and have a delicious brunch.
Taste of India
Taste of India has really delicious gluten-free dosas! Dosas are sort of like an Indian burrito made with lentil flour and stuffed with curried potatoes.
The Angry Moon Cafe
The Angry Moon Cafe & Wine Bar is one of our top picks for brunch! Their omelets are soo good.
Kork
Although it is in Hobe Sound which just over the Palm Beach county line, it's worth mentioning Kork as having some really great gluten-free options. The gluten-free shrimp and grits at Kork must be some of the best on the planet!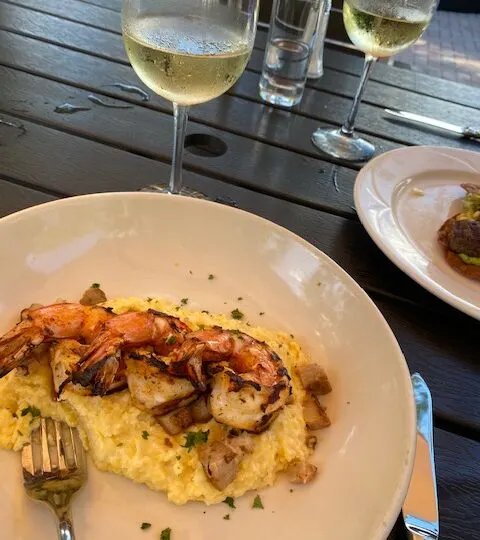 The Thirsty Turtle
If you're looking for a really great lunch option, the Thirsty Turtle Seagrill has the best conch chowder ever. The cobb salad with scallops is also really tasty (just skip the blue cheese!)
Elisabetta's Ristorante
Elisabetta's is very aware of gluten-free needs. The food even comes with gluten-free stickers on the plate. Their charcuterie platter is great and their burgers too.
Christopher's Kitchen
If you're looking for gluten-free and vegan, Christopher's Kitchen is the place to go. They have an award-winning vegan burger with a gluten-free bun. But their vegan alfredo, pad Thai, and desserts are worth bragging about too.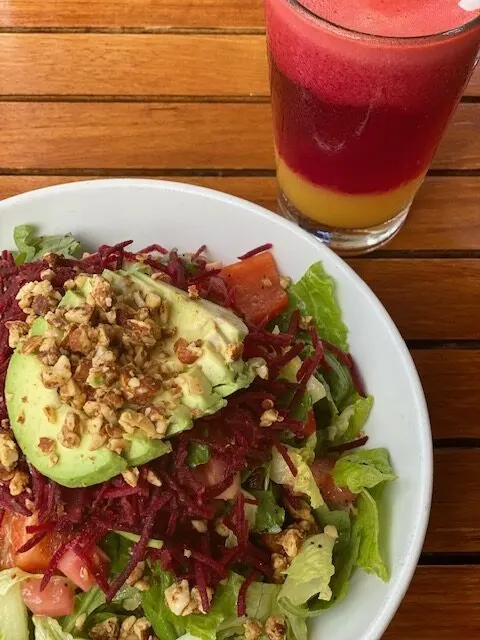 Gluten-Free Happy Hour Favorites in Palm Beach County
The Parched Pig
The Parched Pig is a top choice for gluten-free happy hour food! They have the best charcuterie platter in town, and great ribs and deviled eggs.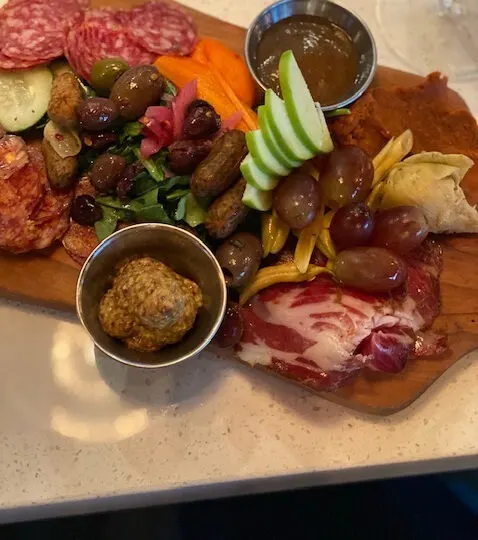 Frigates
Frigates North Palm Beach has many upscale gluten-free options on their menu such as salads, fish dip with veggies, guacamole, and lollipop lamb chops.
Grande's
One of our favorite things about Grande's is they support local farms. They also have delicious gluten-free appetizers.
Some of our favorite apps are baked wings, white beans and escarole, and broccoli rabe & sausage. They also have really great salad and a bison burger (it's delicious even without the bun!)
Gluten Free Pizza in Palm Beach
Our two favorite places for gluten-free pizza in Palm Beach are Crafty Crust in Tequesta and Grimaldi in Downtown Gardens. They have good thin and crispy gluten-free crusts with delicious sauce and toppings.
If you ask, they are great about changing gloves and using clean utensils.
Palm Beach Taco Joints
There are quite a few places to grab gluten-free tacos–all featuring corn shell tortillas.
Cholo Soy Cocina in West Palm, Taco Chula in Palm Beach Gardens, and also Papi Chulo in Jupiter has a really fun social atmosphere with local vibe.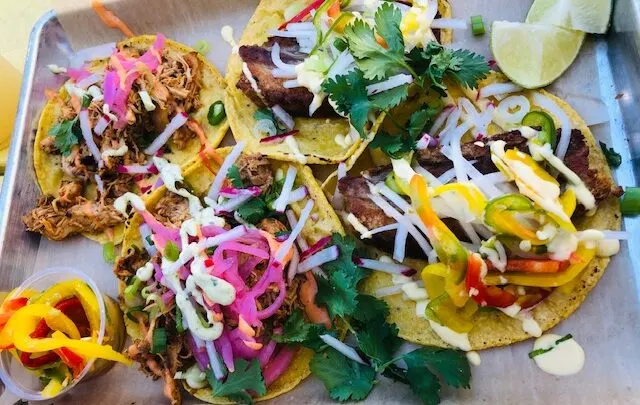 Lastly, Tipitos at Grand View Public Market as it's own fryer! 🙌
Curious about vineyards? Here are some of the top vineyards in Florida to explore.
Palm Beach Gluten Free Bakeries & Sweet Treats
Joey's in Boyton is a dedicated gluten-free bakery in Palm Beach County. In addition, they also create vegan and paleo baked goods. It's definitely worth checking out for sweet treats like cupcakes and cookies to bakery classics like gluten-free artisan bread.
Carve Surf & Coffee
If you're a coffee fan, you need to check out Carve Surf & Coffee in Tequesta. Not only is their coffee amazing, but they have gluten-free and vegan baked goods as well.
Meraki Juice Kitchen
If you're looking for vegan sweet treats, check out the baked goods, smoothies, juice, and smoothie bowls at Meraki Juice Kitchen in West Palm. There are so many gluten-free options for easy and delicious grab & go.
---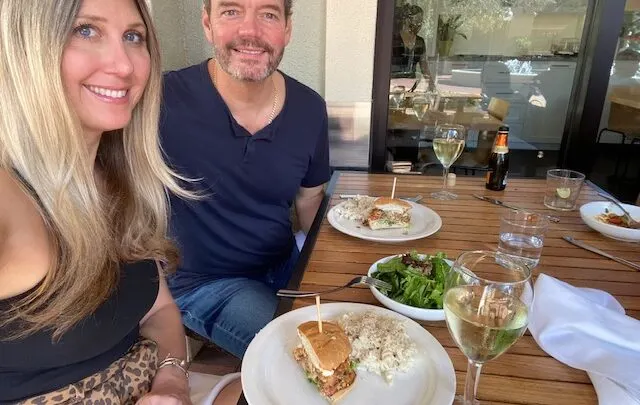 Diane is a native of central Florida and sales professional in the design industry who grew up on a horse farm discovered her gluten intolerance after experiencing postpartum depression and thyroid challenges after the birth of her daughters.
You can find more tips & photos of gluten-free eats in Palm Beach by following her on Instagram @glutenfreepalmbeachcounty
---
Looking for some more posts on eating and traveling gluten-free?
Check out these posts:
What's they key to loving your gluten free life? Take this quick quiz to get a personalized plan with the guide you need to thrive!