On Saturday, I decided to journey into Albany, New York to check out the Allergen & Gluten Free Expo held at Crossgates Mall.
Expos are a great way to try some free samples and learn about some new products—and this expo did not disappoint! I got SO many freebies—it was a good thing they gave me a bag to carry them all in.
The Gluten Free Expo had a large number of brand representatives, local restaurants & bakeries, and even informational stations where gluten-free and food allergy authorities like doctors and school nurses were available to answer questions about gluten-free living.
Plus, there were a couple cooking demonstrations by local chefs and bakers.
Here is just a glimpse into some of the fun things we saw and tried at the Allergen & Gluten Free Expo in Albany!
This post contains affiliate links. If you order through one of these links I'll earn a small commission at no extra cost to you! My full disclosure isn't that interesting, but you can find it here.
Ready to take back control of your meals and love your gluten free life? Take the 45 second quiz to get a personalized plan with the guide you need to thrive!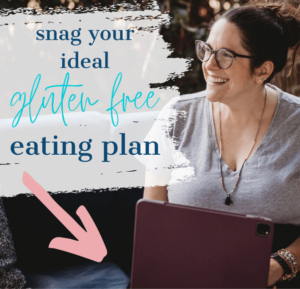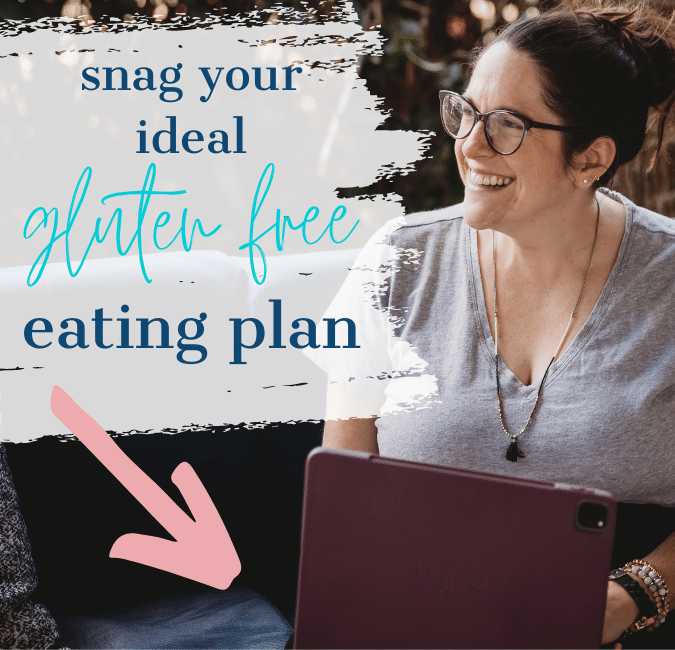 Sherry Lynn's Bakery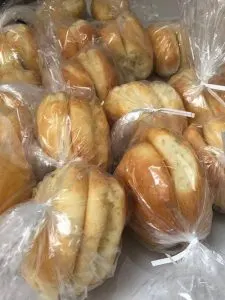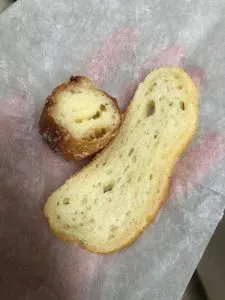 Sherry Lynn's Bakery is one of the (if not THE) first 100% gluten-free establishments. My husband, Tyler, has been eating their baked goods for years. I was super excited to stop by their booth at the Allergen & Gluten Free Expo, eat some samples of their bread and glazed donuts, and even purchase some apple fritters and donuts!
Sherry Lynn's is located in Schenectady, New York.
O'Malley's Oven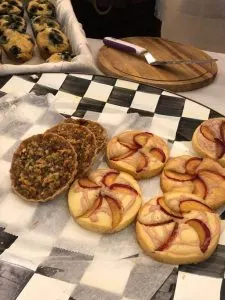 This is a local restaurant I'd never heard of before—but I'm happy I stopped by their booth at the Allergen & Gluten Free Expo.
In addition to directly selling their pies and other baked goods they also frequent the Troy Waterfront Farmer's Market, which my family goes to often. This is also a 100% gluten-free establishment.
The Vermont Spatzle Company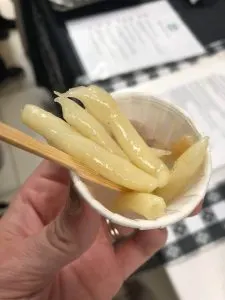 The Allergen & Gluten Free Expo is the first time I've ever tried spatzle (or honestly…ever heard of it). It's a German potato noodle, and it's yummy! One of the downfalls of gluten-free pasta is that it's prone to mushiness—especially when overcooked. Spatzle is a noodle that is pan-fried, and is ready to eat in 90 seconds! Yay for fast dinners! My 5 year old daughter devoured her sample, which was cooked in butter, in less than 90 seconds.
You can purchase The Vermont Spatzle Company's products at retailers across New York and Vermont, or order it direct.
Saratoga Gluten Free Goods Bakery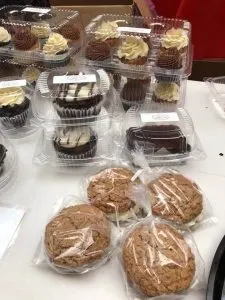 I've tried a couple items from this bakery in the past (dinner rolls, cookies, and pies), but it was fun to see them represented at the Allergen & Gluten Free Expo. All of their products are mouthwateringly-delicious. Plus, I enjoyed my sample of pumpkin bread. yummm
The Saratoga Gluten Free Goods Bakery is located in Schuylerville, New York.
Bread Empire's Buddha Bread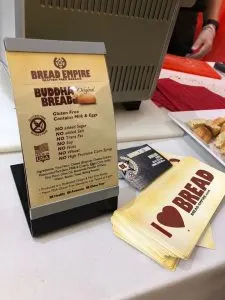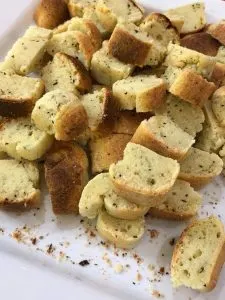 This is a new product I learned about at the Allergen & Gluten Free Expo. This cheese bread is super easy to make and it tastes GOOD! Definitely a great option!
You can purchase goods from Bread Emprie online or at assorted stores across the United States.
Pamela's Gluten-Free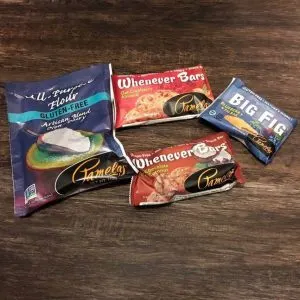 I got a lot of free samples of Pamela's gluten-free snacks and flour blend at the Allergen & Gluten Free Expo. I'm familiar with Pamela's pancake mix (that's what we use at home!), so I enjoyed the chance to try some other products! I really loved the Whenever Bars and the Big Fig bar. These will definitely be on my shopping list soon.
You can order a variety of Pamela's products here!
Luna Bars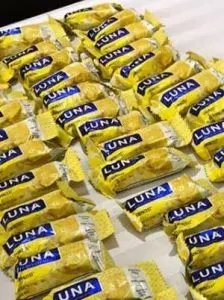 Listen—I love my snacks. Luna Bars are a trusted staple for me already, and I love some free samples! While the samples were mini, they sure were yummy.
You can order Luna Bars in a variety of flavors here!
WowButter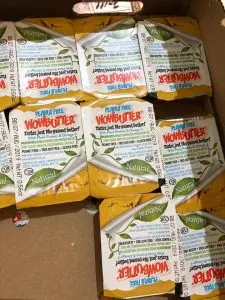 For kids (or adults!) with nut allergies, Wowbutter is a cool substitute to peanut butter. It's made of soy, and it tastes great. You can even choose between creamy and crunchy styles. My toddlers dipped apple slices in our free samples of the creamy WowButter and they didn't even notice it wasn't peanut butter! It's a great nut-free option and I'm so happy we got to try it at the Allergen & Gluten Free Expo!
Curious about WowButter? Try it here!
Like I mentioned before, there were SO many vendors there's no way I could cover them all. Have you been to this, or another Allergen & Gluten Free Expo? What was your favorite part? Comment below and let us know.
My favorite thing were all the freebies–plus hitting up sample sales! Plus, I've designed some fun freebies just for you.