About a decade ago, the gluten-free diet became the main topic of numerous scientific research papers. It has since been a popular subject among the general population, as well. As many people became diagnosed with Celiac disease or gluten sensitivity, people massively started switching to consuming gluten-free food products in the last decade.
Nowadays, there is a widespread opinion that food with gluten may lead to poor cognitive function or "the brain fog." This is the mental state that includes forgetfulness, confusion, and a lack of focus and mental clarity.
It was expected to see this effect greatly among students. Mainly, due to the fear that their academic performance would deteriorate from the consumption of food with a high amount of gluten. Students particularly need good memory, strong focus, and high creativity. Keep reading to learn more about gluten and brain fog.
---
Are you new here? I also have the following posts to help you live gluten-free without the stress!
…get valuable support from me, and gluten-free peers, in my EXCLUSIVE Facebook community "Stress-Free Gluten-Free" by clicking here!
---
The gluten-free guide below is based on personal experience and research. Always be sure to discuss any medical changes with your doctor for your personal medical needs. Additionally, this post contains affiliate links. As an Amazon Associate I earn from qualifying purchases. My full disclosure isn't that interesting, but you can find it here.
Ready to take back control of your meals and love your gluten free life? Take the 45 second quiz to get a personalized plan with the guide you need to thrive!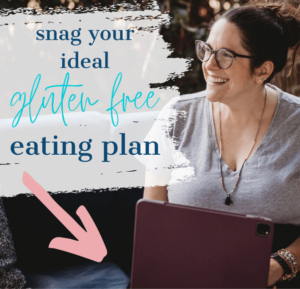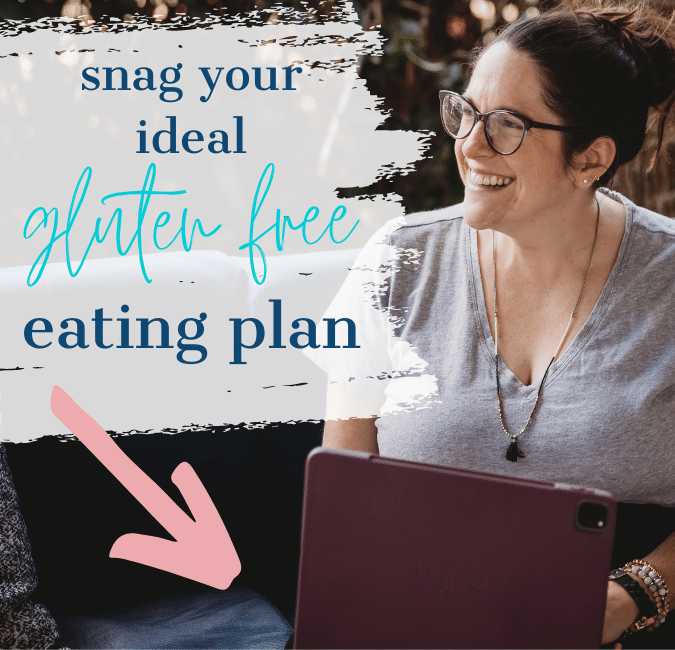 Is a gluten-free diet necessary for everyone?
Despite popular belief, a gluten-free diet is not necessary for everyone. It often happens that some students find misinformation on the internet while conducting their research. Instead of reading incomplete information about how gluten products negatively affect brain function, they should seek online help from professionals. With online thesis help services, they can avoid presenting misleading content. Also, academic writing help and similar online services for students are of great help for research on a wide array of topics.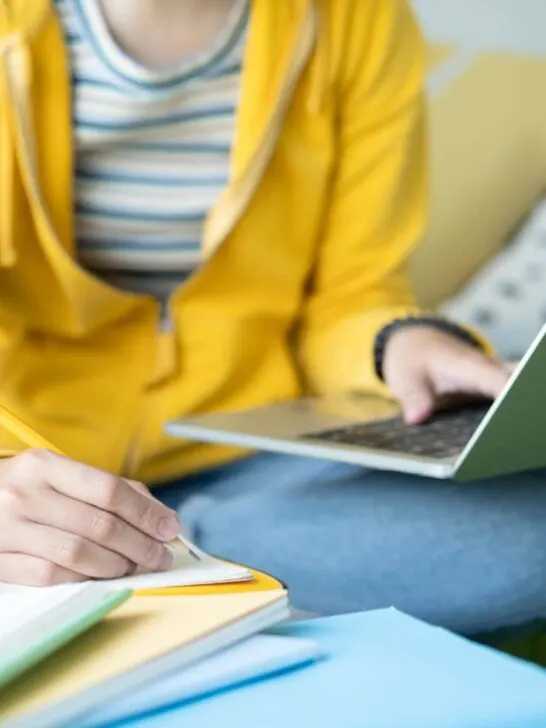 When students search online for gluten-free food products, they can find a plethora of information about Celiac Disease. This is a condition that causes our immune system to attack our tissue every time we eat something that holds gluten. There's also a related condition called Non-Celiac Gluten Sensitivity. People with Non-Celiac Gluten Sensitivity have similar symptoms as Celiac Disease patients. However, they don't develop the same antibodies and intestinal damage as seen with Celiac Disease.
When people with Celiac Disease eat gluten-based products, they can experience a range of symptoms. This includes abdominal pain, nutrient malabsorption, cramping, and neurological problems. These neurological problems involve the already mentioned "brain fog", headache, and a loss of coordination. Celiac Disease affects around 1 percent of the world's population.
Some research shows that a gluten-free diet increases cognitive performance for patients with Celiac Disease and Non-Celiac Gluten Sensitivity. In fact, patients with Celiac disease who do not adhere to a gluten-free diet are at risk of developing ataxia.
But does this apply to those who do not suffer from Celiac Disease?
No, it doesn't! There is not sufficient evidence to show that individuals without Celiac Disease can increase their cognitive abilities by using gluten-free products. This is shown in a recent study published in JAMA Network.
Healthy people shouldn't reduce their intake of gluten without a medical need to do so. It can cause a lack of fiber, vitamins, and minerals in their diet.
Should students switch to a gluten-free diet?
There is more misinformation about the gluten-free diet. Many people think that they will lose weight if they avoid products that consist of gluten. This also includes students who are not satisfied with their physical appearance.
Whether this misinformation comes from peer pressure or popular opinion, young people often try dieting which may involve avoiding gluten.
While eating gluten free may cause you to eat more whole foods like vegetables, legumes, fruits, and meat, just substituting gluten free food for gluten containing food won't result in weight loss.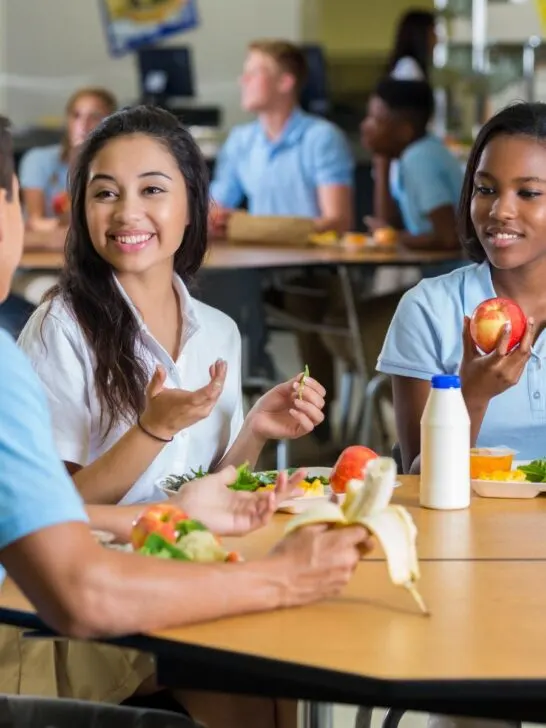 It's important that when transitioning to gluten free you consume a well rounded diet to avoid any deficiencies. That includes fresh fruits and vegetables, legumes, meat, dairy products, nuts, and gluten free grains.
In conclusion
The gluten-free diet is necessary for people who suffer from Celiac Disease or Gluten Sensitivity. Some studies show that this kind of diet helps with the improvement of cognitive abilities for Celiac Disease patients.
Nevertheless, a gluten-free regime is not a decisive factor for improved academic performance. It's more important that students enjoy a balanced diet, which includes a healthy and well-planned meal schedule. They should also take time for physical exercise. This way they will improve focus and mental wellbeing, and their body will be grateful too.
What's they key to loving your gluten free life? Take this quick quiz to get a personalized plan with the guide you need to thrive!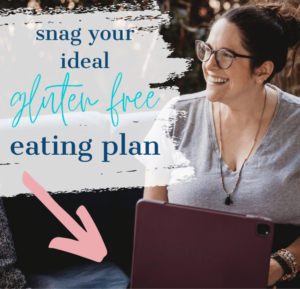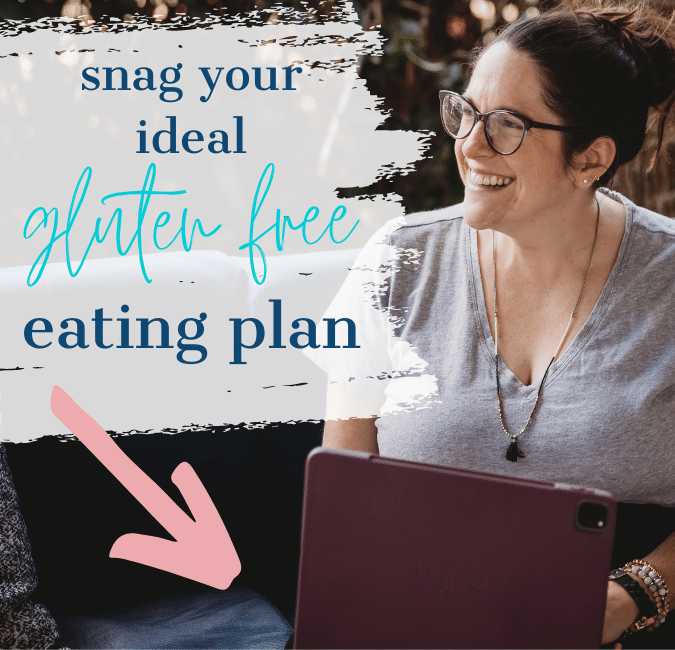 Author's bio:
Helen Birk is a freelance content writer engaged with many online publishers. As a writer, she aims to deliver practical pieces of advice to her readers. Helen's work is based on deep research and authoritative sources of information.