Going out to eat when you're gluten-free or have other dietary restriction is difficult.
However, eating out gluten-free IS possible, it just takes more intentional planning and asking key questions. Here are my 5 top tips for eating out gluten-free at restaurants.
This post contains affiliate links. If you order through one of these links I'll earn a small commission at no extra cost to you! My full disclosure isn't that interesting, but you can find it here.
Tip #1: Do Your Research!
The internet is your friend—at first!
Do a google search for restaurants offering gluten-free menus or use the findmeglutenfree app/website.
Look through the options available and use it as a starting point when you want to eat out gluten-free. Never completely rely on the restaurant's website or someone's review of a restaurant to see if it's safe for your dietary needs.
Note: You all know I LOVE to review restaurants! You can even look through my reviews here. I write those to be a first step for you—not as a means to skip these next 4 tips!
Ready to take back control of your meals and love your gluten free life? Take the 45 second quiz to get a personalized plan with the guide you need to thrive!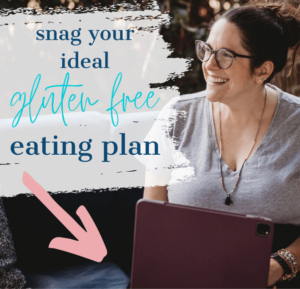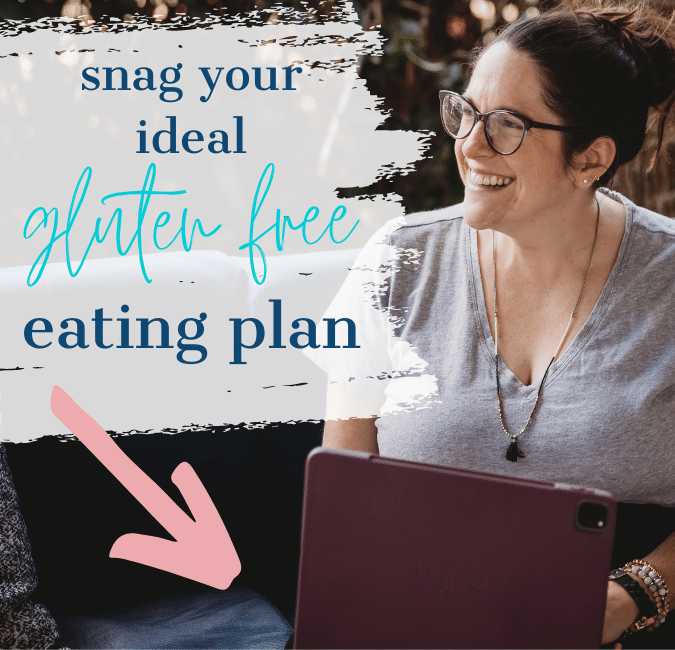 Tip #2: Contact the Restaurant Ahead of Time
As I mention above, when eating out gluten-free never simply rely on an online menu.
Always call the restaurant ahead of time to ask questions and ensure they are capable of accommodating your individual dietary needs.
I personally find open-ended questions (ones not resulting in a yes/no answer) to be the most helpful here.
Some questions I like to as are:
What kinds of accommodations are you able to make for individuals with food allergies?
How do you prevent against cross contamination?
Do you have any dedicated prep stations/fryers/ovens for gluten-free dishes? (While this is not an open-ended question, this can help you see how much they really are able to protect against cross-contamination)
Based on these questions you can often tell if it's worth eating out gluten-free at this specific restaurant.
I've often called a restaurant and it became clear within a couple seconds of the phone conversation whether they could truly accommodate allergies/intolerances, or just food "preferences."
Bonus tip: Be considerate of restaurant staff. Try to call during a typical restaurant lull—like 2:30-4pm—so you aren't rushed off the phone. And if they are busy, ask when a good time would be to call back.
Tip # 3: Be Clear, but Kind, to Waitstaff
When eating out gluten-free, ensure the waitstaff are well aware of your dietary needs. Use clear language to be sure that they understand what kinds of accommodations they will need to make.
When eating out gluten-free, we often use the language "gluten allergy" even though we have Celiac disease. More people seem to understand the severity of "allergy."
It may also be helpful to carry an allergy alert card to use at restaurants when eating out gluten-free (such as the one I've created and you can download for free below). Give it to the waitstaff—but be kind, not condescending.
For example, you could say something to the effect of:
"I have a serious gluten-allergy. Yesterday I talked to someone on the phone who assured me that the kitchen could accommodate my needs so I could eat safely here. This allergy card states what I can and cannot eat, plus some suggestions for the kitchen that could keep me healthy. I know that this is some extra work for you and the kitchen, so I'm happy to wait a bit longer for food."
Tip #4: Always Double-Check
Once your food is delivered to your table, always double-check that the entrée in front of you is gluten-free! When eating out gluten-free, sometimes a separate person or a manager will bring out the gluten-free entrée so it's always important to double-check! In cases when the incorrect food is delivered, ask for a correction/replacement meal. Better yet, ask the manager for one.
Tip #5: Don't Give In to Peer Pressure!
Some restaurants can and will accommodate your food needs making eating out gluten-free easy.
But some will not.
You are under no obligation to eat if you are not sure that your needs are actually being considered. Do not compromise your health for the sake of 'fitting in.'
If it becomes clear when ordering that your needs cannot be accommodated safely, leave.
If it is a social gathering, just order a gluten-free drink and enjoy the company.
Also, if you know ahead of the social gathering that your needs may not be accommodated well, eat ahead of time and bring a snack to curb the hunger. Gluten-free bars like Kind or RX Bars are great for this.
Some places may even let you bring your own meal if they are unable to accommodate.
For example, my family once attended a party at a Bowling Alley where they served pizza as part of the party. The bowling alley was happy to let us bring in our own gluten-free pizza since they could not accommodate gluten-free dietary needs.
What's they key to loving your gluten free life? Take this quick quiz to get a personalized plan with the guide you need to thrive!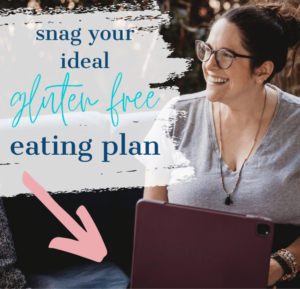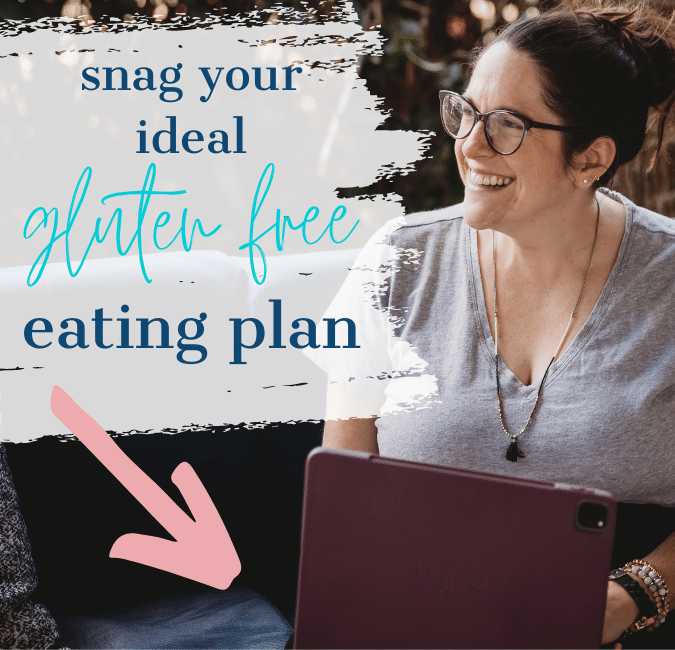 Do you have any other tips for eating out gluten-free? Share them in the comments.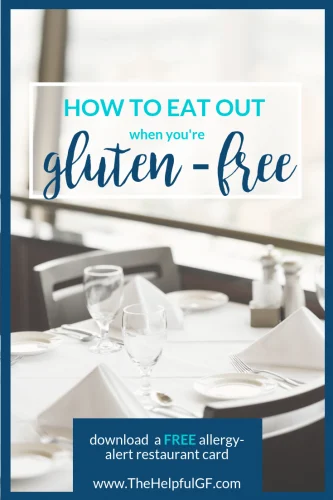 Want more post about living gluten-free without the stress? Check out these:
How to Eat Out Gluten-Free