Traveling Gluten-Free
When traveling gluten-free you don't have to choose between (1) being hungry or (2) getting sick.
You CAN travel and enjoy your trip (including food)–it just takes a bit of extra planning. And I've got your back!
Keep reading for the gluten-free travel tips you need to know, or use the Table of Contents below to navigate to the section of your choice.
---
Are you new here? I also have the following posts to help you live gluten-free without the stress!
…get valuable support from me, and gluten-free peers, in my EXCLUSIVE Facebook community "Stress-Free Gluten-Free" by clicking here!
---
The tips below are based on my personal experience and research. Always be sure to discuss gluten-free options with your server and ensure that your personal dietary needs are accommodated. My full disclosure isn't that interesting, but you can find it here.
Ready to take back control of your meals and love your gluten free life? Take the 45 second quiz to get a personalized plan with the guide you need to thrive!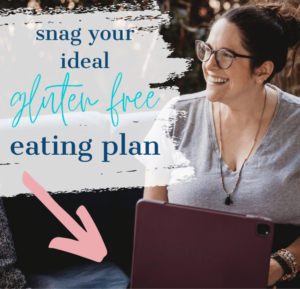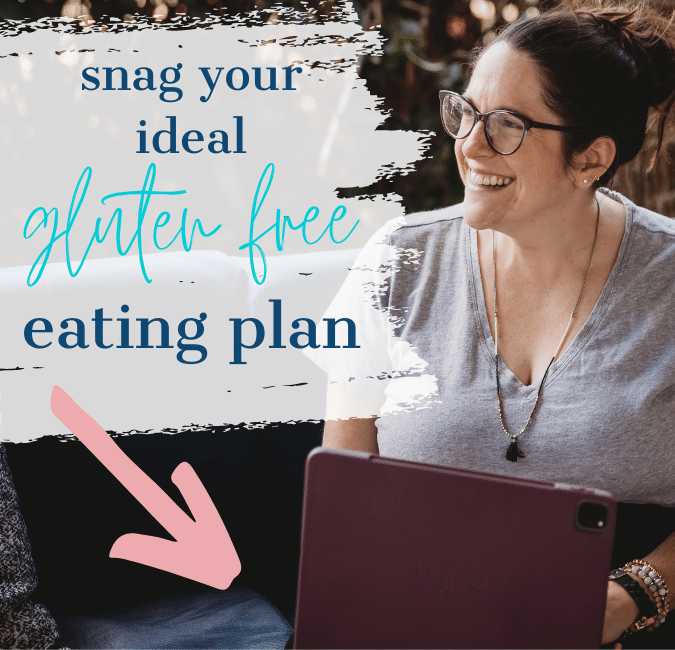 Traveling with Celiac Disease
In my family we are traveling with Celiac disease, but regardless of the reason WHY you're gluten-free, there are a couple of things you MUST plan for to make traveling gluten-free a breeze.
Gluten-Free Travel Tip #1: Ensure You have access to gluten-free food during your journey
Whether you're traveling by plane, train, or car there are things you should do to ensure that you have food during the journey.
Flying Gluten-Free
If you are flying, call the airline ahead to request a gluten-free meal or snack. Many airlines do have options for this, just be sure to express your medical need for gluten-free airline meals or snacks.
Also be sure to research the airports you'll be flying in/out of or any airports in which you have a layover. It's a great idea to plan where you intend to grab food while waiting for a flight or where you can dine out gluten-free during a layover.
Airport websites all have lists of restaurant options. You can even call the restaurant ahead of time and ask questions to ensure they can accommodate your dietary needs.
Unsure what to ask? Here's a great list! If you simply need to grab a snack, check out the newsstands. They often have a wide variety of prepackaged snacks that are certified gluten-free.
You can also always pack some of your favorite snacks in your carry-on for the flight. Just be sure to pay attention to FSA guidelines.
Looking for some great gluten-free snacks for plane travel? Check out this awesome list for inspiration.
Gluten-Free Train Travel
If traveling by train, you definitely need to pack your own food for the trip. Amtrak will not accommodate dietary restrictions such as gluten-free.
You can view Amtrak's website here to read their food policies and see the Amtrak food menu.
While Amtrak does allow you to pack your own food (seemingly without restriction), you cannot eat the food you packed yourself in the dining cars.
Gluten-Free on The Road
If you're road tripping gluten-free, PACK ALL THE GLUTEN-FREE TRAVEL SNACKS! You can even bring a cooler for cold items.
That said, if you have a long trip ahead, it's a great idea to research dining options along your route. However, you do have to be flexible—one traffic jam will throw off your pre-planned meal schedule!
For gluten-free options at rest stops, the gas station/convenience store may be your best option. They tend to have many prepackaged certified gluten-free snacks as well as snacks in the cooler such as hard-boiled eggs and cheese sticks.
Celiac Travel Tip #2: Research your accommodations
Whether you're staying at a hotel, AirBNB, or with a friend or relative, there are some great tips for making this part of your trip easy.
Gluten-Free at the Resort or Hotel
If any meals are included in your stay, call the resort or hotel to discuss your dietary needs ahead of time.
Staying at an all-inclusive resort? Click here for everything you need to know to make traveling gluten-free to an all-inclusive resort amazing!
Also, you may want to request a room with a refrigerator and microwave. This makes for easy food storage and prep during your stay.
Gluten-Free at AirBNB or Home Rental
Staying at a rental is a GREAT option for gluten-free travel because you can prepare your own food. However, be sure to contact your host to inquire about what kinds of pots/pans/utensils are available.
Be sure you are familiar with which utensils and appliances carry the greatest risk of cross-contamination. This guide can give you more details. Only use what you are comfortable with, and it's never a bad idea to clean anything provided before you use it.
Did you know that there are some AirBNBs that are gluten-free? If you find one of these, you've hit the jackpot!
Staying Gluten-Free at a Friend of Relative's Home
If traveling with Celiac Disease and staying with a friend or relative, be sure to talk to them ahead of time about your dietary needs. Make a plan together.
Gluten-Free Travel Tip #3: Dine out safely
Eating out is personally one of my favorite parts of travel. If I'm traveling purely recreationally, I choose my destination based on the gluten-free options available.
It makes for a smoother trip if you choose restaurants that can accommodate your needs before traveling.
If you aren't sure how to find a restaurant that serves SAFE gluten-free meals, I wrote a whole a whole blog post on how to dine out safely at restaurants. Read it here!
It's also a good idea to travel with a gluten-free travel card. This celiac travel card lists ingredients that are not safe on a gluten-free diet as well as tips for preventing cross-contamination.
I take gluten free travel cards with me with traveling to help ensure that restaurants can accommodate my needs.
Gluten-Free Travel Tip #4: Special tips for gluten-free international travel
Traveling internationally can be more challenging than traveling within the United States—but many countries are much more accommodating of gluten-free needs than the US!
That said, there are some universal tips for international gluten-free travel that you will want to take into consideration.
Research gluten certification and labeling requirements for gluten-free food
Different countries have different gluten-free labels and symbols than they do in the United States. In some countries there is even a distinction for "gluten-free" meaning safe for Celiac and "gluten-friendly" or "gluten-lite"—meaning there may be gluten, but not much.
Before traveling, it's helpful to understand how products and menu items will be labeled.
If traveling with a language barrier learn the translations for "gluten-free"
Be sure you familiarize yourself with the language so that you can advocate for your needs! If helpful, get a translation card.
Get traveler's insurance
Check into your regular health insurance and see what medical costs they will cover out of country (if any).
If necessary, secure traveler's insurance to foot the bill! You don't want to have to use it, but if you need it you'll be thankful you had it.
GF Travel Tip #5: Map out the closest clinics and hospitals
In case you do get sick on your trip, you'll want to know where to go ahead of time. If traveling internationally, look for a hospital or clinic that at least has English translation available.
Celiac Travel Made Easy
Traveling gluten-free doesn't mean that you can't enjoy your trip. Just make sure you do the planning necessary to have a safe and relaxing vacation.
What's they key to loving your gluten free life? Take this quick quiz to get a personalized plan with the guide you need to thrive!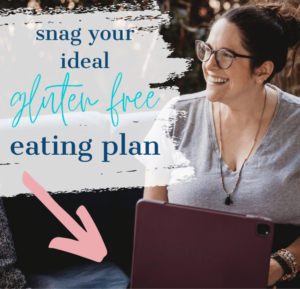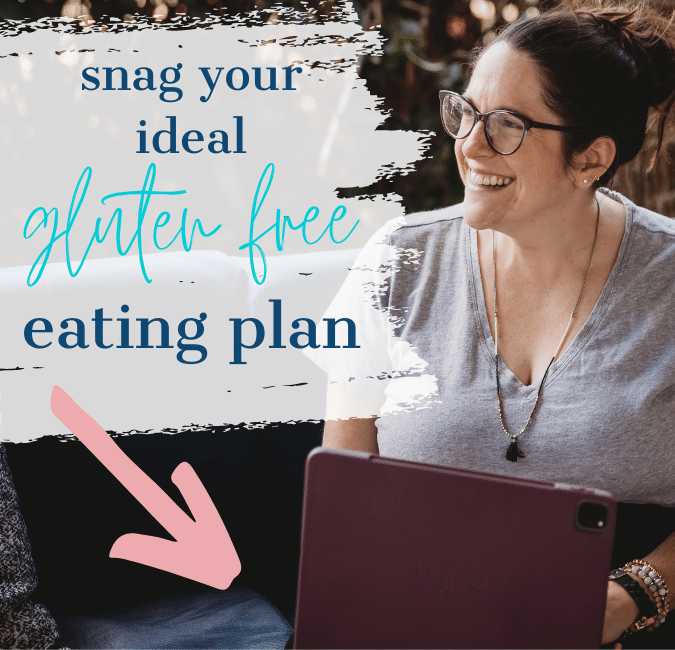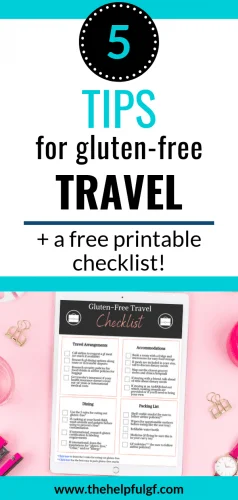 Did you love these tips for gluten-free travel made easy? Be sure to use the social buttons below to share this post with your friends or pin it to Pinterest for quick reference later.
Check out these other posts on gluten-free travel!
Everything You Need to Know for Safe Gluten-Free Travel