Have you heard of Mochi but aren't sure if you can try it if you follow a gluten-free lifestyle? In this article, you'll get answers to the question "is mochi gluten-free?" as well learn about various gluten-free mochi products that you can buy, including mochi ice cream and mochi baking mixes.
Whether you're looking for an option to satisfy a sweet tooth or just want to know if mochi can be an occasional indulgence, this article has you covered.
Use the Table of Contents below to navigate to the section of your choice or keep reading for the best gluten-free mochi to buy.
---
Are you new here? I also have the following posts to help you live gluten-free without the stress!
…get valuable support from me, and gluten-free peers, in my EXCLUSIVE Facebook community "Stress-Free Gluten-Free" by clicking here!
---
The gluten-free guide below is based on personal experience and research. Always be sure to discuss any medical changes with your doctor for your personal medical needs. Additionally, this post contains affiliate links. As an Amazon Associate I earn from qualifying purchases. My full disclosure isn't that interesting, but you can find it here.
Ready to take back control of your meals and love your gluten free life? Take the 45 second quiz to get a personalized plan with the guide you need to thrive!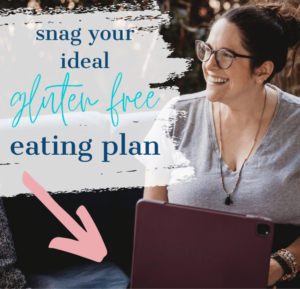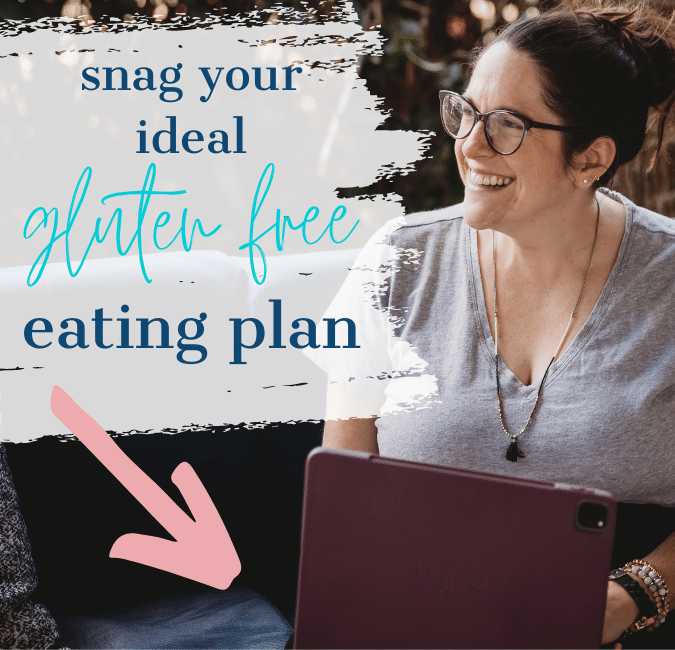 What is Mochi?
Mochi is a rice cake. Often it is filled with ice cream or bean paste. You can buy mochi flour for baking or Trader Joe's offers gluten-free mochi baking mixes.
Is Mochi Gluten-Free?
Yes, Mochi is gluten-free. Even though Mochi is made from glutinous rice, it does not contain the gluten that those with celiac disease react to. Glutinous rice, also known as sticky rice or sweet rice, is gluten-free despite its name.
It is important to note that since products made with mochi are processed foods, it is always possible that mochi could have added ingredients that contain gluten or become cross-contact during processing, so it's important to look for gluten-free claims and check the ingredients list.
Gluten is a protein found in various different grains, including wheat, rye, barley, or oats if they weren't grown separately from gluten-containing grains. You might see these ingredients on the ingredients list of the nutrient label instead of the word 'gluten' itself.
According to the FDA, a product can only be labeled as gluten-free in the United States if it contains less than 20 ppm of gluten, so you will want to watch for cross-contact during processing.
Is Mochi Gluten-Free and Dairy-Free?
Mochi itself is gluten-free and dairy-free, however, sometimes Mochi is filled with ice cream which would no longer make it dairy-free.
Can Celiacs Have Mochi?
Yes, celiacs can have regular mochi as it should be gluten-free, but you always want to double-check the ingredient lists to be sure!
With more and more people being diagnosed with Celiac Disease it is important to know what mochi options are available and safe to use. Many mochi ice creams are naturally gluten free, but many vegan options are made with oat milk and some baking mixes use mochi flour plus regular gluten flour.
Gluten-Free Mochi Brands:
Below are some brands of gluten-free mochi
Bubbies Mochi
Mochidoki Mochi
Trader Joe's Mochi
MyMochi
Mochiholic Pancake Mix
---
Shop Gluten Free Products in this Post
---
Bubbies Mochi
Bubbies Mochi is gluten-free. They also make a dairy-free version as well. While the dairy-free version is made of oat milk, it is still certified gluten free.
This might be the best Mochi out there! With it's super creamy inside and the different flavors available, you might have a hard time eating just one.
You can shop for Bubbies Mochi products at Whole Foods through Amazon here. Or snag Bubbies Mochi on GoPuff here.
Mochidoki Mochi Vegan Mango
Mochidoki has many flavors that are gluten-free, vegan, and plant-based. Any flavor containing gluten will be clearly labeled with an ingredient warning.
You are going to love this mochi. It is simply refreshing!
You can find Mochidoki Mochi Vegan Mango and other flavors on Amazon here.
Trader Joe's Mochi
Trader Joe's Mochi is gluten-free and kosher. This cold mochi ice cream treat comes in a variety of flavors and is so refreshing!
The kids are going to love this chewy, sweet, and creamy treat.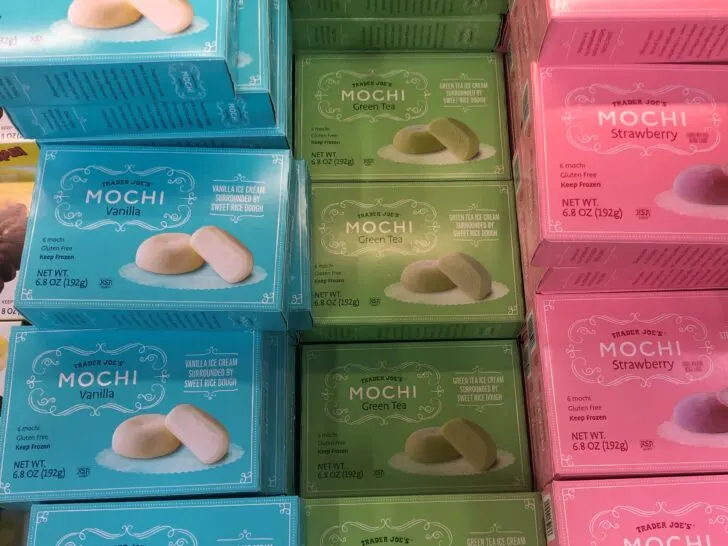 Trader Joe's also sells other gluten-free mochi products such as a cake mix.
Shop at Trader Joe's to find their assortment of Mochi flavors.
MyMochi
MyMochi is gluten-free. They also make vegan frozen mochi treats however, they contain oats and are not certified gluten free. Therefore the vegan MyMochi is not safe on a medically gluten free diet such as celiac disease.
These great little treats are addictive and you can enjoy them in a variety of flavors if you consume dairy!
You can shop for MyMochi at Target here, or snag it on GoPuff here.
Mochiholic Pancake Mix
Mochiholic baking mix is a delicious and sweet way to make pancakes. It's really delicious!
Make and serve these pancakes or waffles, with butter and maple syrup, or turn them into dessert with a scoop of Ice Cream. Just be aware that other items by Mochiholic are not gluten free as they contain vital when gluten.
Find Mochiholic pancake mixes at Walmart here. Or at Amazon here.
Frequently Asked Questions About Mochi:
What Is The White Powder On Mochi?
The white powder you see on Mochi is rice flour. They use rice flour to help prevent the mochi from sticking to your fingers.
Is Mochi Ice Cream Vegan?
Not all Mochi Ice Cream is Vegan, however, you can find great vegan options that are available including some listed above!.
Did you find this post on "Is mochi gluten-free" helpful?
If so, be sure to share it on social using the share buttons below or pin it to Pinterest to save it for later!
What's they key to loving your gluten free life? Take this quick quiz to get a personalized plan with the guide you need to thrive!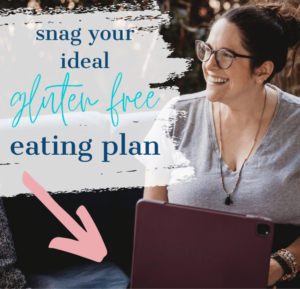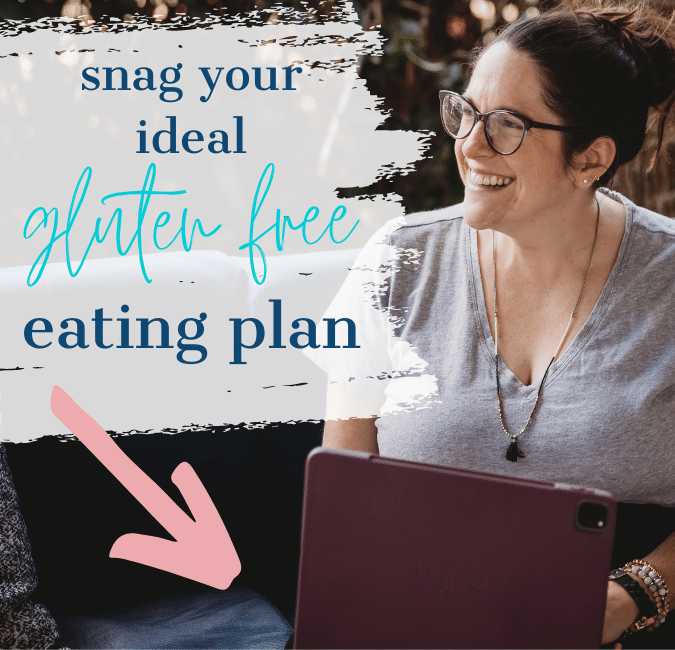 Other posts & recipes you will love: