Whether you know it as Sake or Japanese rice wine, if you follow a gluten free diet, chances are you want to know 'Is Sake gluten free'?
Premium sake is considered gluten free, while other non-premium options are questionable and should be avoided.
Keep reading to learn which sake is safe for gluten free consumption, including the best brands or use the table of contents to jump straight to the section you're interested in.
---
Are you new here? I also have the following posts to help you live gluten-free without the stress!
…get valuable support from me, and gluten-free peers, in my EXCLUSIVE Facebook community "Stress-Free Gluten-Free" by clicking here!
---
The gluten-free guide below is based on personal experience and research. Always be sure to discuss any medical changes with your doctor for your personal medical needs. Additionally, this post contains affiliate links. As an Amazon Associate I earn from qualifying purchases. My full disclosure isn't that interesting, but you can find it here.
Ready to take back control of your meals and love your gluten free life? Take the 45 second quiz to get a personalized plan with the guide you need to thrive!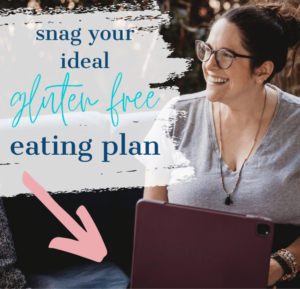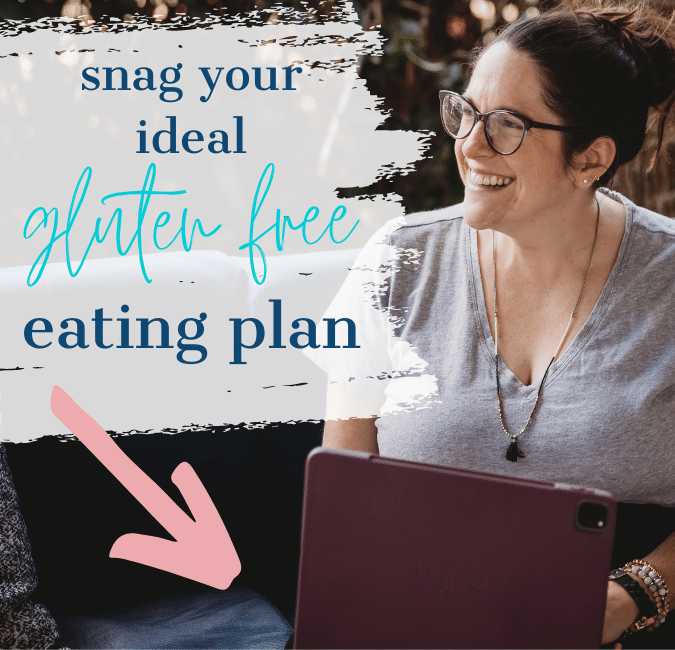 What is Sake?
Sake is an alcoholic beverage made from fermented rice that originated in Japan. Sake is brewed using highly polished (or milled) mai rice, water, Koji mold (also used in the fermentation of soy sauce), and yeast.
Mai rice is similar to brown rice in that it's slightly chewier and has a more nutty flavor, but it is closer in flavor, color and texture to white rice.
Sake can be served warm or cold, which is largely a matter of personal preference, but as a general rule, the higher quality sakes are served chilled and the lower quality sakes are served warm.
There are many different types of sake available. What makes them different is the way they are brewed and the percentage of milling (how polished the rice is). These differences are what create a slightly unique flavor for each type.
Some of the most common types of sake include Junmai, Junmai Ginjo and Ginjo, Junmai Daiginjo and Daiginjo, Honjozo, and Futsu.
Is Sake Gluten Free?
Sake is manufactured in a way that, like other alcohols such as bourbon and rum, is naturally gluten free in its pure or premium form.
The main ingredient in sake is rice, which is naturally gluten free. Some sake also contains distilled brewers alcohol, which is also considered gluten free.
Gluten is a protein which is found most commonly in wheat, rye and barley. Even though distilled alcohol is typically made from grains that contain gluten, the process of distillation which is used to make the alcohol removes the gluten, thereby making it a gluten free product.
Curious about alcohol and gluten? Then you need this complete guide to alcohol on a gluten free diet.
Another ingredient in sake is Koji mold. This can cause some confusion around the gluten free nature of sake, however sake makers are legally required to use only rice Koji which is safe for gluten free consumption.
Where things get complicated with sake and gluten is with non-premium sake. Non-premium sake is allowed to have additives and flavorings, which may contain gluten.
There is also the concern of cross contact for sake that is aged in wine barrels. While this is a less common practice, it is one to be aware of. Cross contact occurs when equipment that contains gluten comes into contact with gluten free ingredients. In this case, it's actually the barrel adhesive that can potentially contain gluten.
While we usually expect these things to be included on the label, the safest option, and the only one I would recommend, is to stick exclusively to premium sake.
Is cooking sake gluten-free?
Using sake in cooking is a lot like using wine in cooking. You can choose any variety you like, or whatever you have on hand. The key here is making sure that you're using a premium sake in cooking, so you know it's gluten free.
Quite often people use lower quality sake for cooking, which is more likely to contain gluten. In order to ensure the sake you choose is gluten free, you need to read the label and be sure it says 'premium' on it.
Is Unfiltered sake gluten free?
Unfiltered sake can be gluten free, providing it is a premium sake. A thorough review of the label will be important in this case, and if you're unsure, it's best to choose a different variety.
Is Nigori sake gluten free?
If the Nigori sake you're considering contains any of the specially designated sake names (junmai, honjozo, ginjo, daiginjo), it is a premium sake and is gluten free. Be sure to carefully review the label to confirm that it is in fact a premium brand that you're choosing.
Is nigori unfiltered sake gluten free?
Nigori and unfiltered sake are very similar but technically different things. If it is a premium variety of nigori or unfiltered sake, it is gluten free and safe to consume. Be sure to read the label carefully to confirm whether the variety of sake you're considering is a premium one.
Is Junmai sake gluten free?
Yes, Junmai sake is actually considered the safest sake option for people with celiac disease because it is the most pure. It contains pure sake made of nothing more than rice, water, koji and yeast.
Is Junmai Ginjo sake gluten free?
Yes! Junmai Ginjo is considered a premium type of sake. Since premium sake is gluten free, this one is safe.
Best Gluten Free Sake Brands:
If you're looking for the best brands, this is your spot. While I've highlighted a few brands that I personally recommend here, there are even more below in the FAQs!
SOTO Junmai Daiginjo
This Super Premium brand of sake is an excellent gluten free choice. It has won 6 different awards including Best in Show.

It has a mild taste that is smooth and crips with hints of apple, cucumber and melon.
Purchase SOTO Junmai Diaginjo sake here.
Ozeki Sake
Ozeki Sake is a labeled premium sake, which makes it gluten free. This sake became the first Japanese producer to establish a presence in the USA. Hollister, California was found to have both the finest locally grown rice and easy access to the clear water from the Sierra Nevada Mountains in Northern California.

Rihaku Dreamy Clouds Junmai Nigori
If you're looking for a premium Nigori, look no further than the Dreamy Clouds brand. It is gluten free, and kosher.

Dreamy Clouds Nigori is quite special because its milling rate technically qualifies it as Junmai Ginjo grade.
Buy Rihaku Dreamy Clouds Junmai Nigori at TotalWine.com here.
Frequently Asked Questions
Looking for information on a specific brand? You may find it here, scroll down through these FAQs and get all your answers.
Is Hakutsuru sake gluten free?
Yes, Hakutsuru Nishiki Junmai Daiginjo is a premium sake and is gluten free.
Snag it online here.
Is Gekkeikan sake gluten free?
According to their website, Gekkeikan is made with entirely natural ingredients. "Containing no artificial additives, enhancers or sulfites, Gekkeikan sake is completely natural" making their sake gluten free.
Is Mio Sparkling sake gluten free?
In order to be gluten free, Mio Sparkling Sake must be a premium sake. Some brands like Sho Chiku Bai do make premium sparkling sake that is gluten free.
Is Ty Ku sake gluten free?
Yes! According to the Ty Ku sake website their sake is Gluten-free, Sulfite-free, Tannin-free, and is five times less acidic than wine. Grab a bottle here.
Is Tozai sake gluten free?
Yes! Tozai sake is vegan and gluten free! Grab a bottle at TotalWine.com here.
Did you find this post helpful?
If so, be sure to save it to Pinterest or share it on social media using the sharing buttons below for future reference.
Ready to take back control of your meals and love your gluten free life? Take the 45 second quiz to get a personalized plan with the guide you need to thrive!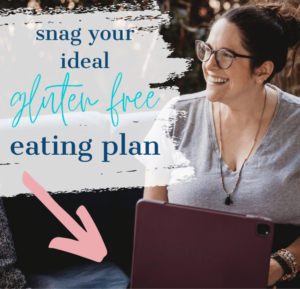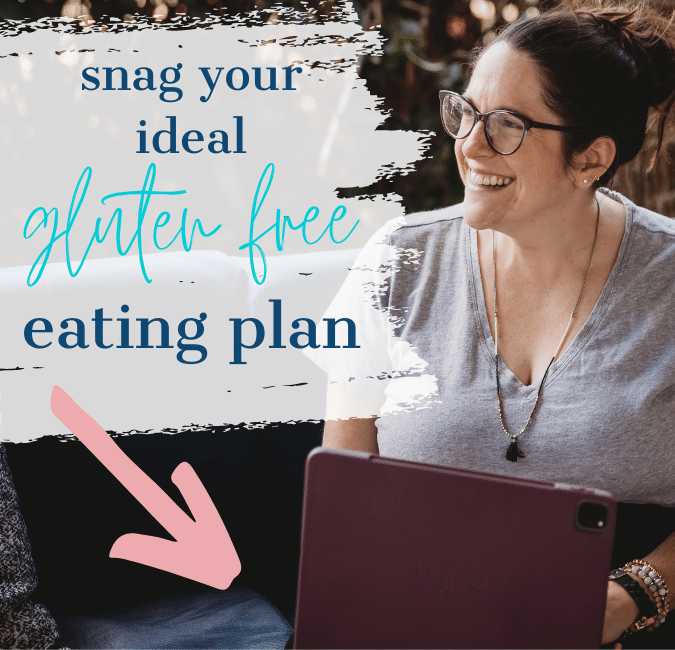 While you're here, check out these other Posts About Alcohol on a Gluten Free Diet: