Brown's Brewing Company first opened in Troy back in the '90s and it holds the reputation in the Capital Region of New York as having excellent food and atmosphere.
However, breweries can be risky places for the gluten-free. They tend to put beer. in. everything.
And in all honesty, Tyler was 'glutened' at Brown's early on in our marriage. He ordered a garden salad with chicken on top, no croutons—but did not tell the waiter that he needed his meal to be gluten-free. I'll stress, this was not Brown's fault.
We did not inform them that we needed gluten-free accommodations. Furthermore, that menu item did not make gluten-free claims.
note: learn from our mistakes and ALWAYS inform wait staff that you are gluten-free for medical reasons. For simplicity, we usually we just say "wheat allergy." When your food is delivered, double check: "Is this gluten-free?" Every. Stinking. Time. This was one of our early learning experiences on the need to advocate for yourself when dining out. This is also why I designed an "allergy alert" card to use when eating out. It makes advocating easy peasy!
Brown's Brewing Company–Walloomsac Taproom: A Restaurant Review
The gluten-free guide below is based on personal experience and research. Always be sure to discuss any medical changes with your doctor for your personal medical needs. Additionally, this post contains affiliate links. As an Amazon Associate I earn from qualifying purchases. My full disclosure isn't that interesting, but you can find it here.
Ready to take back control of your meals and love your gluten free life? Take the 45 second quiz to get a personalized plan with the guide you need to thrive!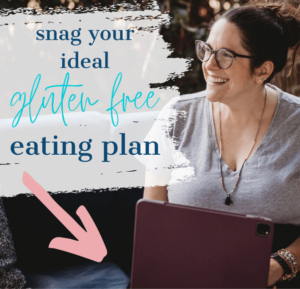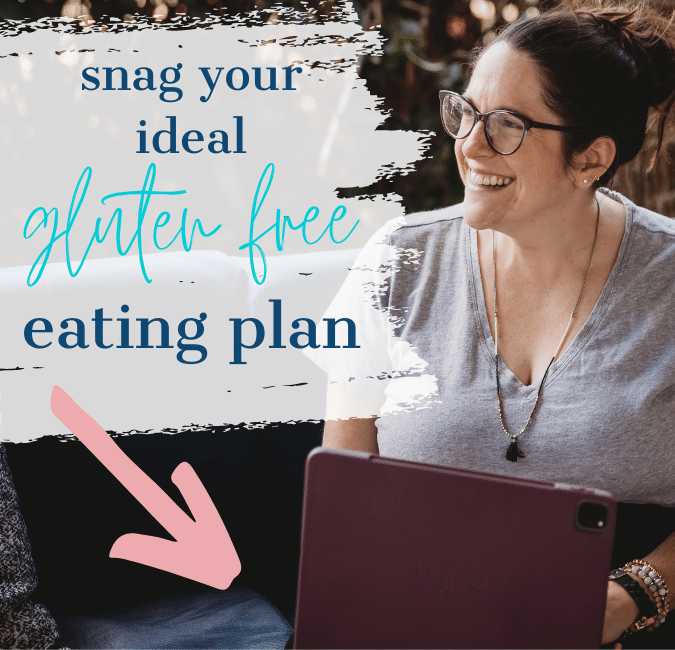 Atmosphere
I cannot say enough about the atmosphere at Brown's Walloomsac Taproom.
They've restored an old factory complex from the mid-1800s and actually create and distribute their craft beer from the location.
We haven't done a brewery tour, but unfortunately, none of their craft beers are gluten-free, but we can dream huh?
In addition, Brown's Walloomsac Taproom hosts entertaining theme nights including live music and trivia. Not only does this location have eclectic and rustic indoor décor including original brick walls and antiques, but it's located right on the Walloomsac River.
If you choose to dine outdoors you'll not only view the river, but hear the little water fall as well.
Menu
The Walloomsac Tavern does not have a dedicated gluten-free menu, but each of the times we've dined the waitstaff was very knowledgeable about the gluten-free options available. That's a big plus!
When eating out, it is unsettling to have a waitstaff that does not understand gluten-free accommodations—amiright? The staff at Brown's explained their gluten-free accommodations and confirmed that each item they brought us was gluten-free. As an added bonus, many of their menu items are locally sourced.
(And I mean local. I actually know some of these farmers personally!)
The menu specials change weekly, but there are some staple gluten-free substitutes including gluten-free tortilla chips (note: the gluten-free chips are not the house-fried tortilla chips.
They do not have a dedicated gluten-free fryer), gluten-free buns, and gluten-free pizza crust. On our most recent trip we shared the nachos appetizer (made with gluten-free chips) and Yushak's pizza.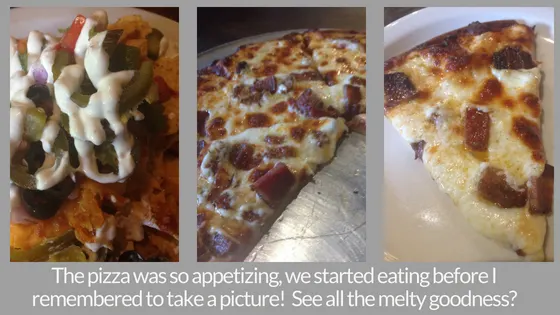 The nachos came topped with onions, tomatoes, peppers, jalapenos, black olives, cheese, and sour cream and served with a cup of salsa on the side.
I'm a sucker for nachos, pretty much any nachos, but I'm telling you—these were excellent! The Yushak's pizza has on a gluten-free shell and topped with chunks of pepperoni, Yushak's sausage, and bacon. This honestly is probably one of the best gluten-free pizzas we've eaten.
I actually asked our server a second time if it was actually a gluten-free pizza. The cheese was so melty and stretchy and the toppings were perfect. There were none of the tell-tell signs that the crust was gluten-free. The texture, consistency, and flavor were spot on for pizza crust.
It seriously tasted that good. (It definitely was gluten-free! No gluten reactions!) Plus, can you go wrong with bacon on a pizza?
We've had a couple other menu items at past visits including the Tiashoke Farm Wood Fire Grilled Hamburger on a gluten-free bun with a side salad. This choice was also super yummy!
Final Thoughts
I am seriously so impressed with the gluten-free food we ate at Brown's Walloomsac Taproom. While their gluten-free selection is not expansive, we've been a couple times and have not been deprived. Especially when there are more pizza creations to try and their specials change weekly.
Have you eaten at Brown's?
If so, share your experience with us in the comments! If visiting the Capital Region of New York, I highly recommend you visit one of the Brown's Brewing Company restaurant locations.
What's they key to loving your gluten free life? Take this quick quiz to get a personalized plan with the guide you need to thrive!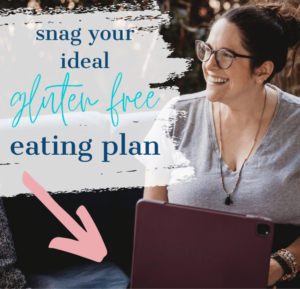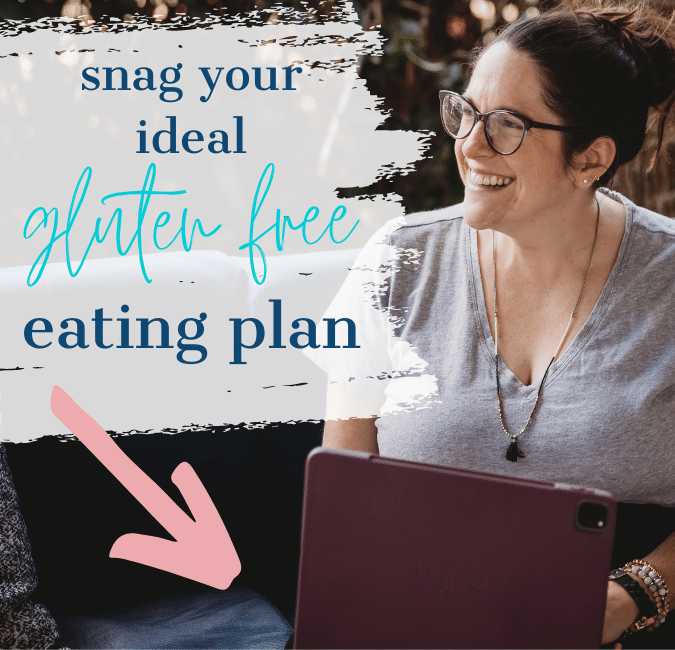 Other Posts on Gluten Free Living You'll Love!