If you've wondered, is Corona gluten free?, you need to read this article. Corona is NOT gluten free, despite many articles that state otherwise.
If you follow a gluten free diet, you probably spend a lot of time searching the internet to find out if your favorite products are gluten free. When it comes to alcohol, things tend to get even more confusing and unfortunately, you'll find a lot of misinformation around gluten free alcohol.
Keep reading to learn why Corona is not gluten free, and what is safe to drink instead. You can also use the table of contents to jump to the section you're most interested in.
---
Are you new here? I also have the following posts to help you live gluten-free without the stress!
…get valuable support from me, and gluten-free peers, in my EXCLUSIVE Facebook community "Stress-Free Gluten-Free" by clicking here!
---
The gluten-free guide below is based on personal experience and research. Always be sure to discuss any medical changes with your doctor for your personal medical needs. Additionally, this post contains affiliate links. As an Amazon Associate I earn from qualifying purchases. My full disclosure isn't that interesting, but you can find it here.
Ready to take back control of your meals and love your gluten free life? Take the 45 second quiz to get a personalized plan with the guide you need to thrive!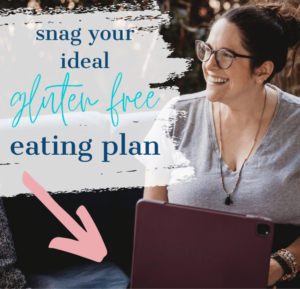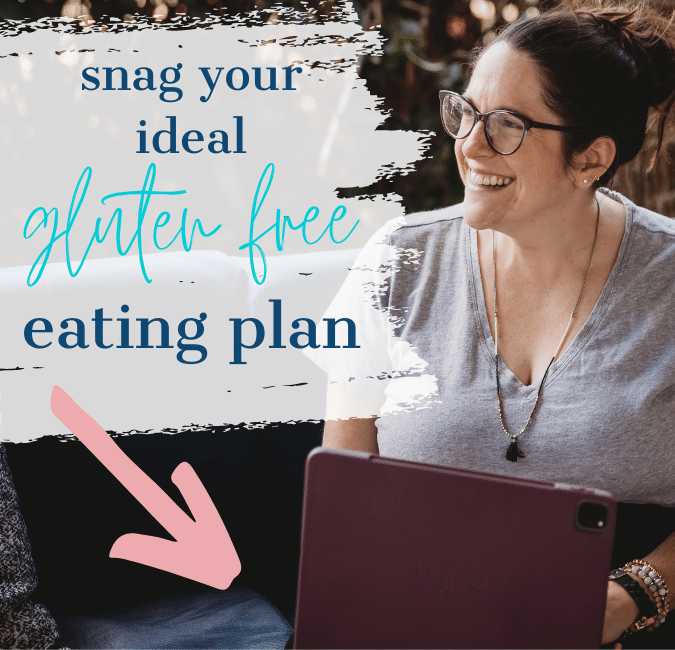 Is Corona Beer Gluten Free?
No, Corona beer is not gluten free. Corona is made from malted barley, which means it cannot be gluten free.
Gluten is a protein, most commonly found in wheat, rye and barley. It is almost always the case that anything made with those ingredients contains gluten.
Now, you may be thinking that other alcohols like bourbon are made with gluten containing grains and they are gluten free, so why isn't Corona the same. You can learn all about bourbon with this helpful post, but in short it has everything to do with the way the alcohol is processed.
Beer is fermented, while spirits are distilled. Those are different processes and what happens to the gluten during processing is different. Distilling can actually remove gluten, where fermenting only reduces it.
If you've been researching Corona's gluten status, you've probably found information claiming that it is gluten free. If you have celiac disease, you know just how important accurate information surrounding gluten free products is, so let's uncover what has led to the discrepancies and misinformation regarding Corona.
One of the ways people individually test products for gluten is with a sensor. There are a number of reasons this is an unreliable method for gluten testing.
What makes it especially unreliable for something like Corona beer is that home detectors only detect INTACT gluten (gliadin + glutenin), not broken down fragments due to fermentation.
This results in readings of less than 20 PPM of gluten, and gives the impression that the beer is gluten free, when in fact it still contains above acceptable levels of gluten, according to the FDA's gluten free standards.
Broken down fragments will still cause a reaction in people with celiac, which is why Corona is not safe for anyone who needs a gluten free beer.
What the company says
According to the Corona website, Corona beer products "are made from malted barley which naturally contains gluten. The fermentation process significantly lowers its content, however, there are traces of gluten…"
The Corona company recommends consulting your physician before consuming their beer.
Are Coronas safe for celiacs?
No, Corona beer is not safe for celiacs.
According to their website, they do offer some gluten free products including Corona Hard Seltzer, Corona Seltzerita, and Corona Hard Seltzer Limonada.
These seltzer products are gluten free and safe for celiacs.
Want to learn more about safe gluten free alcohol? Check out the complete guide to alcohol on a gluten free diet.
Which Corona products are gluten free?
Corona makes a line of seltzers that are gluten free. They include:
Corona Hard Seltzer
Corona Seltzerita
Corona Hard Seltzer Limonada

Shop Corona Gluten Free Seltzers at Walmart here.
What gluten free beer can I drink instead?
If you're looking for a safe and delicious alternative, these options have you covered!
Ghostfish Brewing Company
The Ghostfish Brewing Company makes an entire line of gluten free beers. They pride themselves on their offerings of "unusual grains, legendary taste."

With everything from gluten free IPA to gluten free stout, they have something for every beer lover.
Buy Ghostfish Brewing Company beer here.
New Planet Gluten Free Beer
New Planet beer comes from Boulder Creek, Colorado with the owner himself having celiac disease. The brand was built on the foundation that you should be able to enjoy great tasting beer without sacrificing your health.
The New Planet beer offers Pale and Blonde options.
Browse New Planet beer varieties here.
Anheuser-Busch Redbridge
Launched in 2006, Redbridge is the first nationally available sorghum beer. The company brews the world's largest-selling beers, Budweiser and Bud Light, so it's a brand that knows beer.

Being made from sorghum (a naturally gluten free ingredient) rather than relying on the process of reducing gluten can give you complete confidence in this beer.
Buy Redbridge gluten free beer here.
Frequently Asked Questions about Corona and Gluten
Is corona extra beer gluten free?
No, Corona Extra beer is not gluten free according to the Corona website.
Is Corona Premier beer gluten free?
According to their website, Corona Premier beer is made from malted barley and is therefore not gluten free.
Is Corona Refresca gluten free?
The ingredients list for Corona Refresca include malt beverage, which means it is not gluten free.
Did you find this post on Gluten free Beer helpful?
If so, be sure to share it on social using the sharing buttons below or pin it to Pinterest to save it for later!
Ready to take back control of your meals and love your gluten free life? Take the 45 second quiz to get a personalized plan with the guide you need to thrive!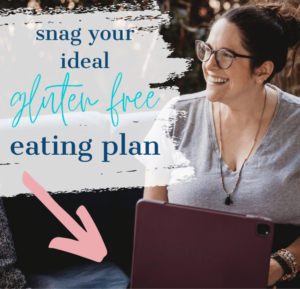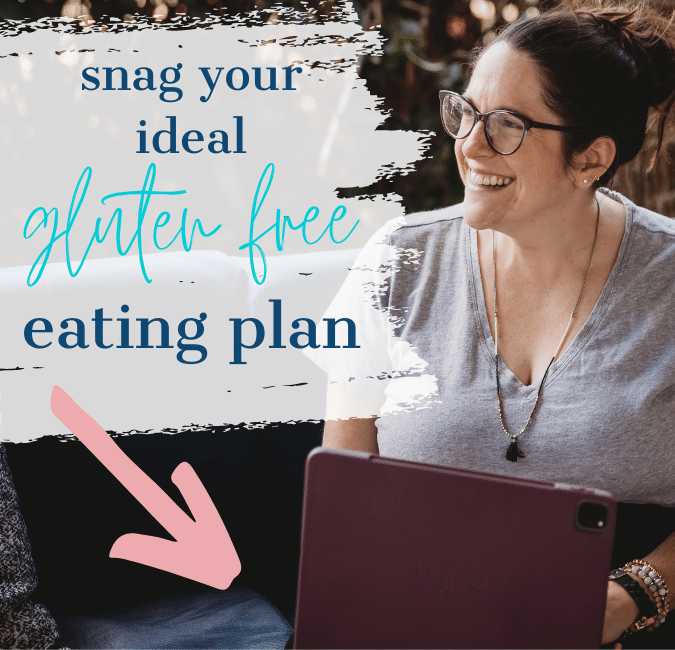 Want to learn more about gluten free beverages? You'll love these posts: