On my family's first trip to Disney World. I was a bit nervous about finding good food options for gluten-free at Disney World. You know, delicious food—not food that leaves you feeling left out of the fun.
HOW TO EAT GLUTEN-FREE AT DISNEY WORLD
~~To have the best experience possible, I used Jessica Tullino from http://www.imagineeredvacations.com. She is a Disney Concierge and she planned everything for us (fast passes, meal reservations, tips, and more!) plus found us some excellent deals at no extra cost to us! I highly recommend her—click through to her website for a quote and tell her I, Sharon from The Helpful GF, recommended you.~~
To say I was floored by the dietary accommodations they provided is an understatement. We were wined, dined, and treated so well!
Keep reading to learn more about how Disney World accommodates gluten-free and other allergies.
---
Are you new here? I also have the following posts to help you live gluten-free without the stress!
…get valuable support from me, and gluten-free peers, in my EXCLUSIVE Facebook community "Stress-Free Gluten-Free" by clicking here!
---
The tips below are based on my personal experience and research. Always be sure to discuss gluten-free options with your server and ensure that your personal dietary needs are accommodated.
Also, this post contains affiliate links. If you order something through one of these links I'll earn a small commission at no extra cost to you! My full disclosure isn't that interesting, but you can find it here.
Ready to take back control of your meals and love your gluten free life? Take the 45 second quiz to get a personalized plan with the guide you need to thrive!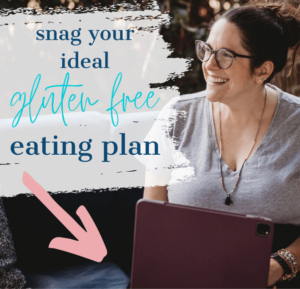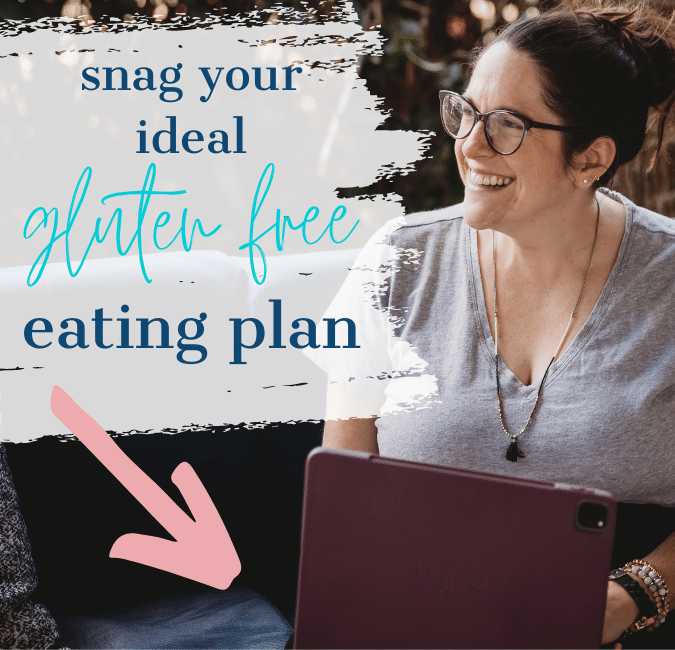 Eating at Disney World
For the Disney newbies—there are 3 levels of food options when it comes to eating both at Disney World parks and resorts:
Disney World Restaurants (table service),
Quick Service (counter service),
and Snacks.
Currently, the normal dining plans with meal and snack credits are not available. However, I will update the post when they are! That said, you can still use your magic bands to avoid carrying around cash!
Keep reading for my experience in navigating gluten-free and allergy accommodations with all three levels for you.
Eating Gluten-Free at Disney World Restaurants
**Important note for current dining restrictions: some restaurants, such as Be Our Guest have modified hours and menus. Be sure to book your dining ahead of time and make your allergy requests!
Each Disney World Restaurant operates a little bit differently in how they treat gluten-free and allergies.
Some will have an official "Disney World Allergy Menu" they will give you, others will bring out a chef or someone trained in special diets to go over your options.
For example, when we ate at Be Our Guest in Magic Kingdom, we ordered our food with a cashier instead of at the kiosk so the cashier could discuss our options and tag specific meals as needing gluten-free accommodation.
They always serve pastries at breakfast, and we were surprised that in addition to the gluten-free breakfast platter, they brought up a couple different slices of gluten-free tea breads such as banana bread.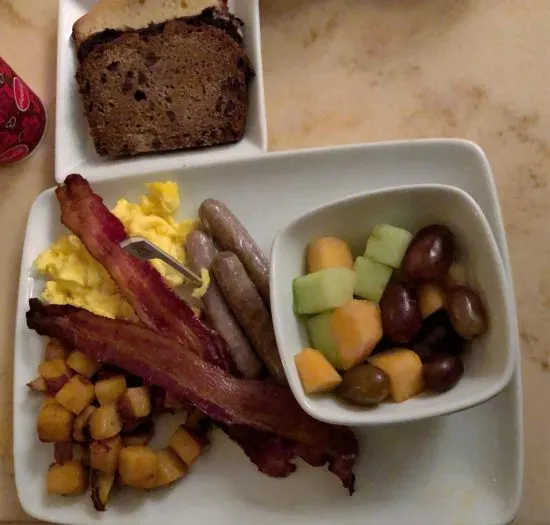 By contrast, at 1900 Park Fare at the Grand Floridian Resort, they did have a Disney World Allergy Menu detailing which options were gluten-free.
Furthermore, the servers working the buffet gave us further guidance on which options were acceptable. They even prepared a special dessert not on the buffet of a delicious brownie with berry sorbet and served it to our table.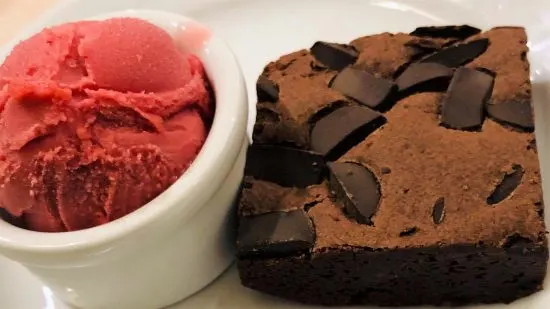 Whether or not the Disney World Restaurant had a specific Disney World Allergy Menu, at each restaurant, the table servers always had a receipt detailing who in our party had the allergy and which allergy it was.
All of our restaurant reservations were made by Jessica, our Disney concierge.
Gluten-Free Quick Service at Disney World
Throughout the parks and resorts there are lots of quick service options!
For example, at the quick service counter at the Art of Animation Resort, someone specifically trained in allergies would come forward to the counter and prepare our meals.
While all the quick service counters we went to had gluten-free options, some may not. However, we had a great experience with gluten-free quick service at Disney World.
Each quick service counter we visited either brought out a manager or special cashier to discuss options or pull up options and flag them as "gluten allergy" on the computer.
Disney World Mobile Ordering with Allergies and Restrictions
Currently, many of the quick service places are utilizing mobile ordering. While some quick service dining with mobile ordering have top 8 allergens listed, some do not.
You may request to skip that option to see ingredients lists and menus. Not every place makes it clear that you have the option to get food without mobile ordering, but at most you can if you go and ask.
Plus—did you know that you can bring a reusable water bottle into the parks and the quick service restaurants will fill it up for you with ice water? We brought in our insulated reusable water bottles and Arbonne fizz sticks to stay hydrated and energized!
Snacks at Disney World
There are a number of gluten-free snack options throughout Disney! In general, the same rules apply to getting a gluten-free or allergy friendly snack as ordering quick service.
For example, at the ice cream shop we visited at Magic Kingdom, a manager came out to the cashier to specifically ensure that what I was ordering was gluten-free.
Furthermore, the manager scooped the ice cream with a clean scoop from a brand-new ice cream tub to further protect against cross contamination. The manager then personally served our ice cream to us from a different section.
At kiosks, the server will be able to look up the gluten-free options available at their specific stand.
Many of the Disney favorites are gluten-free such as Mickey Ice Cream Bars and Dole Whip. Plus, if you're looking for a trusted gluten-free treat, step into a Starbucks and look for easy grab and go treat labeled gluten-free (like Marshmallow Dream Bars or Kind Bars).
Depending on where you are in the park, you can find EXCLUSIVE gluten-free snacks and treats! For example, at Port Orleans they have gluten-free beignets and at Animal Kingdom they have gluten-free churros!
No matter where you are in the park, if you're hungry, just ask what gluten-free options they have. 🙂
Don't want to spend money on snacks? You can bring your own into the park! Stash some Lara Bars or other favorite in your string backpack.
If you're planning a trip to Disney, start getting excited about the gluten-free and allergy friendly options available to you! There are so many, and you will be treated like a princess.
…And don't forget to contact Jessica and tell her I referred you. She made our whole trip totally easy.
She plans Universal Studios trips too, so while in Orlando be sure to check out the best rides in Universal Orlando and some great gluten free food at WWoHP.
Did you love these Disney Travel tips?
If so, be sure to use the social buttons below to share this post with your friends or pin it to Pinterest for quick reference later.
What's they key to loving your gluten free life? Take this quick quiz to get a personalized plan with the guide you need to thrive!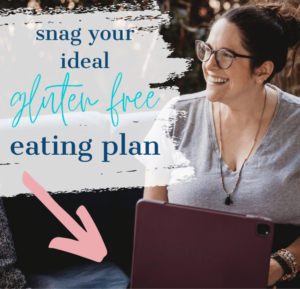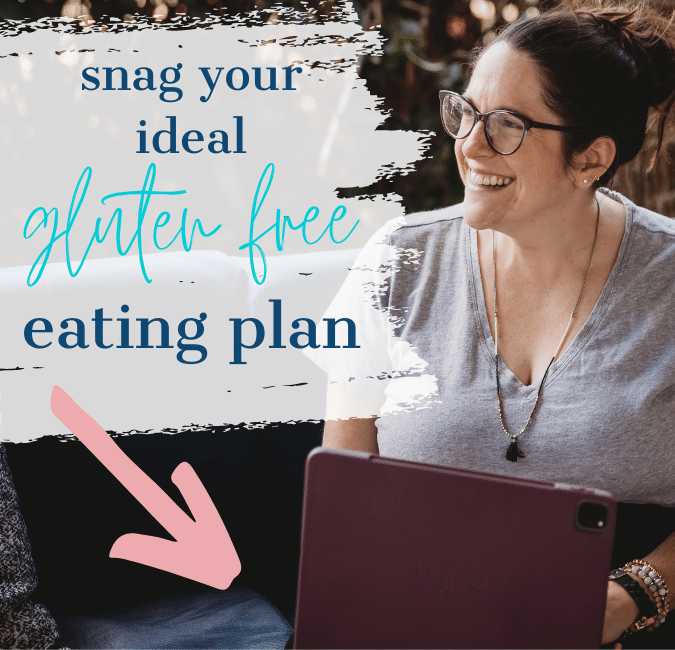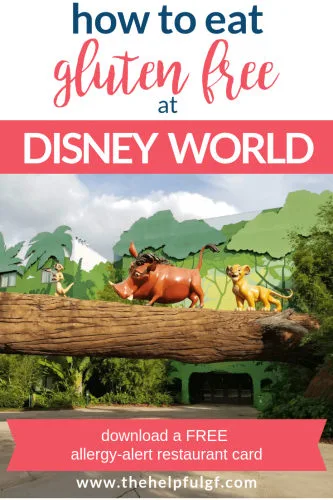 Here are some other posts you may love on traveling gluten-free:
Ultimate Guide to Eating Gluten-Free at Disney World Resort, Orlando