With food costs rising, it's more important than ever for many families to find cost-effective gluten-free items at the grocery store.
Gluten-free diets are growing with many individuals seeking to transition to gluten-free living. However, when making the switch to gluten-free it can be a shock to see the prices of gluten-free foods!
In this post, you'll learn about affordable, but healthy, gluten-free items that you can add to your diet to get started and how to make tasty and healthy gluten-free meals that won't break the budget.
Keep reading, or use the Table of Contents to jump to a specific section in this article.
---
Are you new here? I also have the following posts to help you live gluten-free without the stress!
…get valuable support from me, and gluten-free peers, in my EXCLUSIVE Facebook community "Stress-Free Gluten-Free" by clicking here!
---
The gluten-free guide below is based on personal experience and research. Always be sure to discuss any medical changes with your doctor for your personal medical needs. Additionally, this post contains affiliate links. As an Amazon Associate I earn from qualifying purchases. My full disclosure isn't that interesting, but you can find it here.
Ready to take back control of your meals and love your gluten free life? Take the 45 second quiz to get a personalized plan with the guide you need to thrive!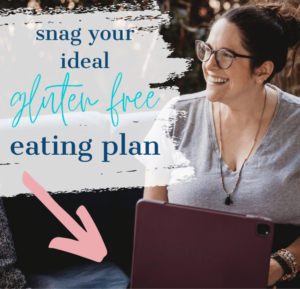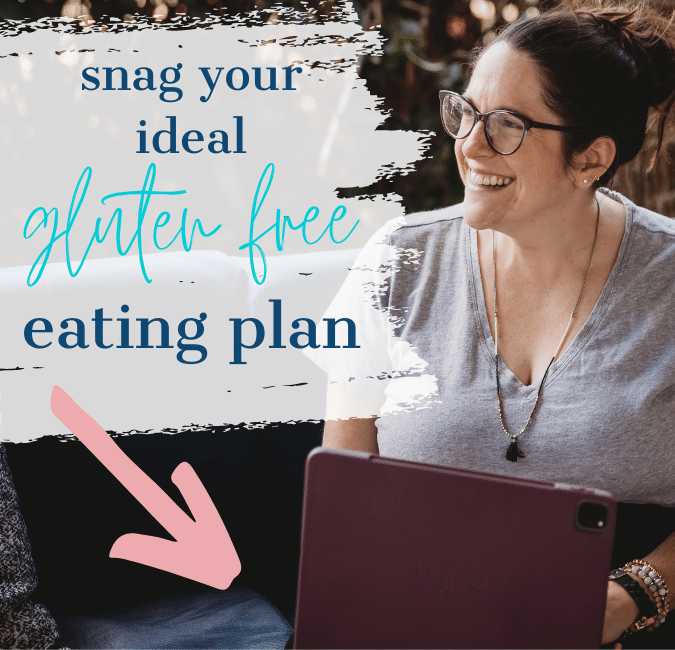 How to Find Cost-Effective Gluten-Free Items
If you're on a gluten-free diet, it can be hard to find items that aren't super expensive, but there are some ways to get around this.
The first is to look for items that are naturally gluten-free, like produce (fresh fruit and vegetables) and naturally gluten-free grains (specific suggestions in the list below).
You can also find gluten-free flour mixes that can be used in place of regular flour. Some of these can be quite expensive, so you might have to do a little research to find the right one.
You can go over weekly ads to find out about these items nearby, or you can buy them online for a discount at places like Amazon or Thrive Market.
Click here to learn more about Thrive Market & get a free gift worth up to $24 on your first order!
My favorite gluten-free flour blend that is pretty affordable is King Arthur's Measure-for-Measure flour. You can purchase it on Amazon here (and even choose subscribe & save for an even bigger discount!)
Lastly, there are also a lot of gluten-free snacks that you can buy. Some of these are very cheap, and you can find them in any grocery store and make them part of your healthy diet.
Cost-Effective Gluten-Free Items for Beginners
Many people think that to affordably, you must sacrifice health. However, this cannot be further from the truth!
One of the best ways to save money on a gluten-free diet is to stick with naturally gluten-free foods for most of your meals (and enjoy the processed gluten-free foods as a wonderful treat!)
1. Naturally gluten-free starches
Starches that are naturally gluten-free are some of the most affordable foods (especially when you buy them in bulk* such as rice, potatoes, and cornmeal.
*warning about buying in bulk. If you buy in bulk, buy a large sealed package of the item–do not frequent bulk bins as cross contact with gluten-containing grains is likely.
2. Legumes and lentils
Legumes and lentils are another great gluten-free option.
They're high in protein, fiber, and iron. They're also inexpensive and are available at any grocery store.
These can be purchased dried or canned, but be sure to check the labels for allergen warnings for contact with wheat during processing or storage.
3. Vegetables
Vegetables often are touted as being 'expensive'–but many are definitely affordable! You can get large amounts of vegetables for very affordable prices, especially in season.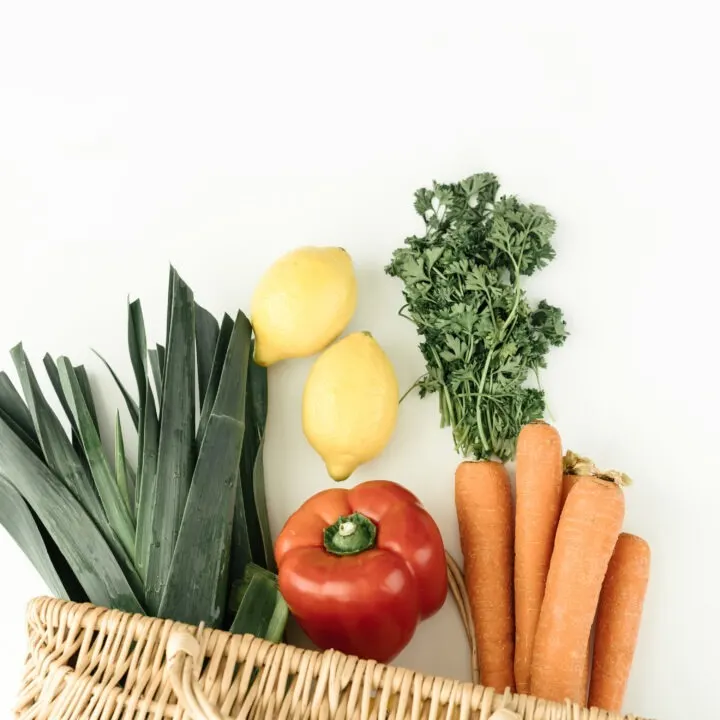 I'm also a big fan of frozen vegetables (which actually were picked and frozen at peak ripeness and have as much nutrition–if not more– than the vegetables in your fresh produce section).
Again, double check anything purchased in a package for allergy warnings.
You can use vegetables to make very low cost side dishes like homemade tomato soup or these air fryer cabbage steaks.
4. Fruit & Fruit Juices
Both fruit and fruit juices are another great gluten-free option. They're high in vitamins, minerals, and fiber. They're also a great way to get a boost of energy. So, if you're feeling tired, you can get a quick energy boost by snacking on a piece of fruit or drinking a glass of fruit juice.
Typically, different fruits are on sale each week at your grocery store, try to stock up on these items, and purchase fruit in season for the best deals.
You can also buy canned or frozen fruit–just be sure that it doesn't have an allergy warning for contact with wheat during processing.
How to Make a Gluten-Free Meal at Home on a Budget
The easiest way to save money making gluten-free meals starts with planning out your meals for the week.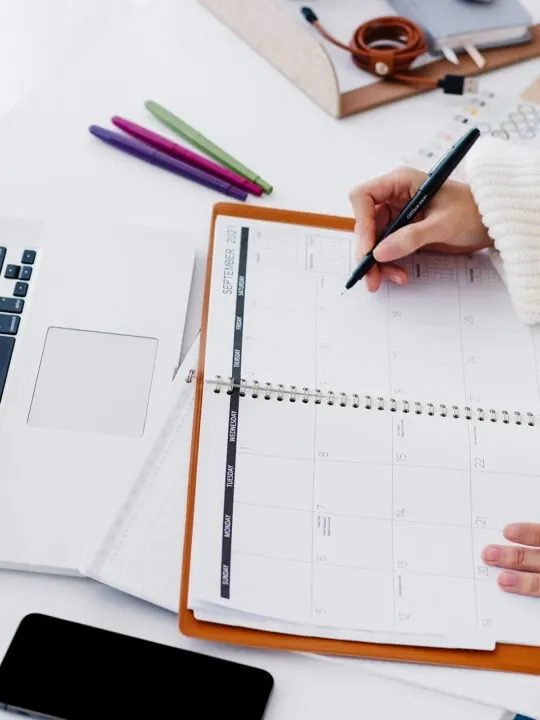 Here are the steps to make a gluten-free meal at home on a budget:
Make a plan of some simple meals utilizing naturally gluten-free foods.
Create a list of the ingredients you'll need to make these meals.
Check your kitchen and pantry to see which ingredients you already have on hand.
Head to the store with a specific list of ingredients you'll need (or better yet, do a grocery order so you don't get distracted by impulse buys!)
When you get home, store your ingredients quickly to prevent any spoilage or food wasting.
Want to save even more money? It takes time, but search your local grocery store flyers for cost-effective gluten-free items and incorporate those into your menu!
Note: Making a gluten-free meal at home can be as easy as preparing a regular meal. All you need to do is substitute the gluten-containing ingredients for their gluten-free counterparts. You can find gluten-free versions of bread, pasta, cookies, and many more foods in your local supermarket or health food store.
Need help making your meals and recipes gluten-free? Check out this post for helpful tips.
Why is Gluten-Free Cooking So Difficult?
Gluten-free cooking is hard because it's not just about avoiding gluten. It's also about avoiding cross-contact and making sure that you're not accidentally mixing gluten into your food.
Moreover, gluten is a protein that gives bread, pasta, and other baked goods their structure. When you remove gluten from your diet, you need to replace it with something else.
Typically, an all purpose gluten-free flour or almond flour, can be used in place of wheat flour in many recipes.
Want help? Be sure to take the FREE quiz to discover your personalized gluten free plan to claim back your love of food!
What's they key to loving your gluten free life? Take this quick quiz to get a personalized plan with the guide you need to thrive!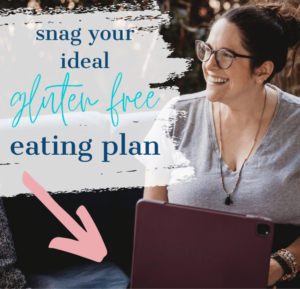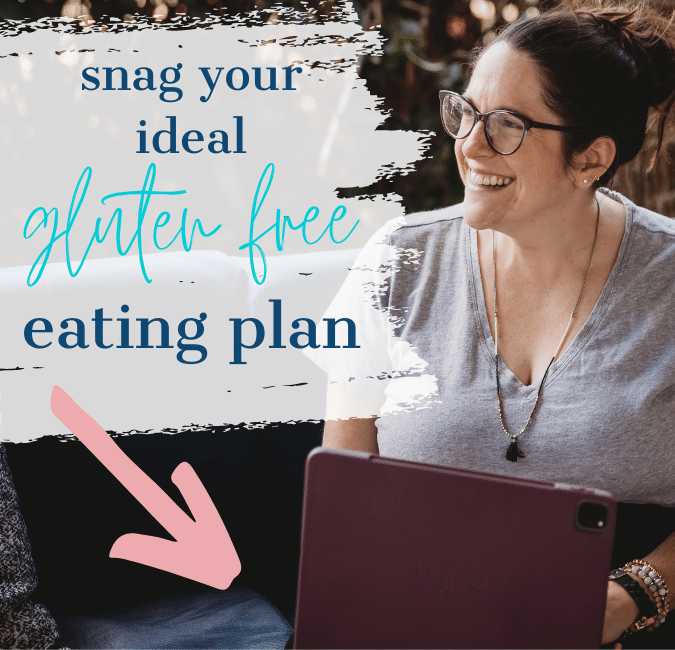 What are the Best Items to a Gluten-Free Diet for a Healthy Lifestyle?
The best items to get started with a gluten-free diet for a healthy lifestyle is to stick with naturally gluten-free foods, which also happen to be some of the most budget friendly options!
In conclusion, creating cost-effective gluten-free meals is not as difficult as one might think. These tips will help keep your grocery budget in order and save you money each week.
Want some simple and easy gluten-free recipes? Check out the ones linked below!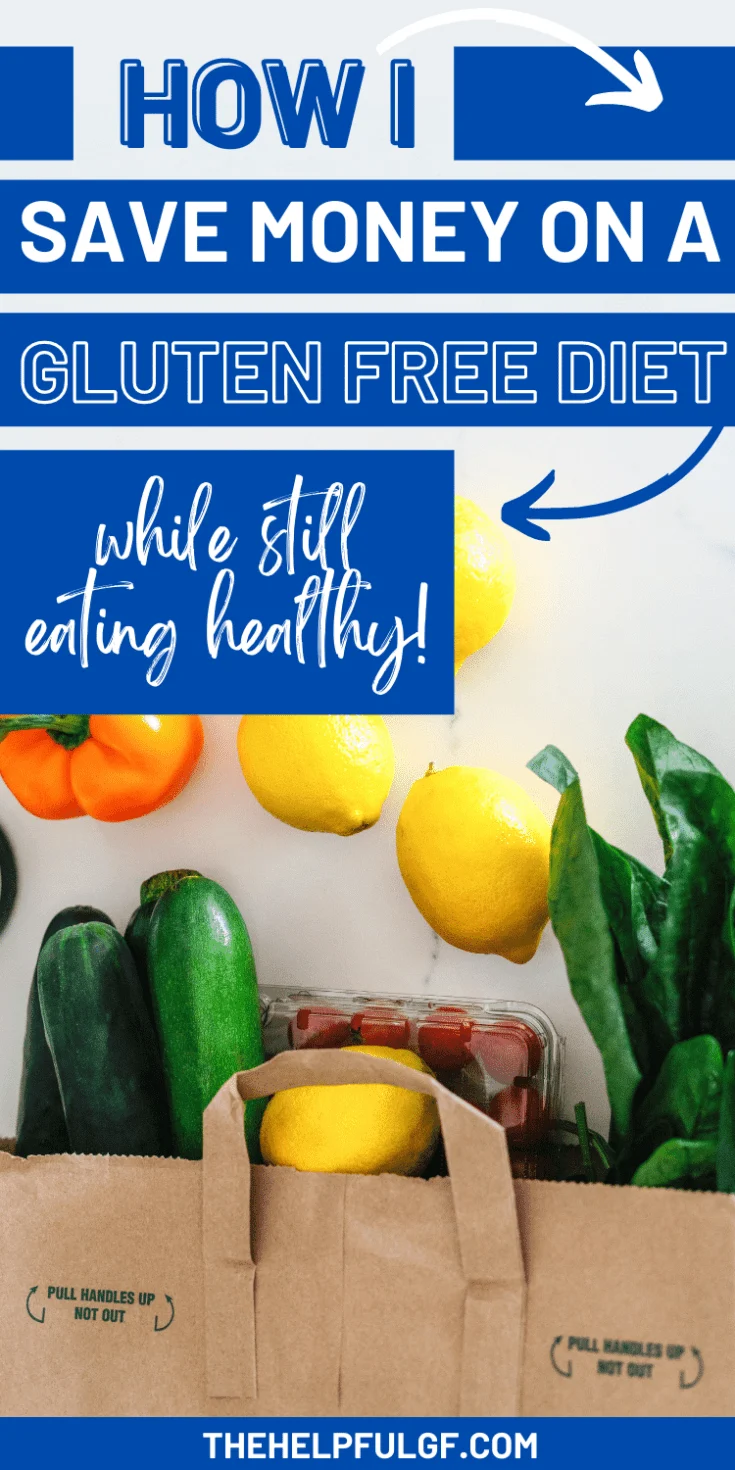 Thanks for reading this list of the best cost effective gluten-free items at the grocery store!