If you're looking for a simple gluten-free steak marinade without soy sauce this is the best marinade!
Made with only 5 ingredients you likely already have on hand, this recipe is gluten, sugar, and soy free. Suitable as is for Paleo, Whole 30, and Keto, plus with easy modifications for AIP.
Scroll Down for The Recipe for This Easy "No Soy Sauce Steak Marinade"
---
Are you new here? I also have the following posts to help you live gluten-free without the stress!
…get valuable support from me, and gluten-free peers, in my EXCLUSIVE Facebook community "Stress-Free Gluten-Free" by clicking here!
---
The gluten-free guide below is based on personal experience and research. Always be sure to discuss any medical changes with your doctor for your personal medical needs. Additionally, this post contains affiliate links. As an Amazon Associate I earn from qualifying purchases. My full disclosure isn't that interesting, but you can find it here.
Ready to take back control of your meals and love your gluten free life? Take the 45 second quiz to get a personalized plan with the guide you need to thrive!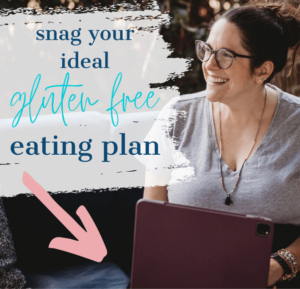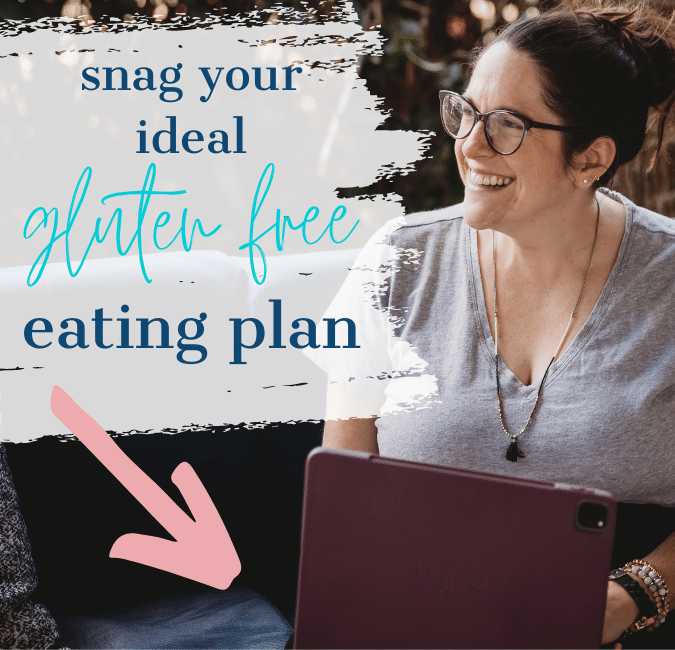 Best steak marinade with no soy sauce!
Steak is a staple food in our household. We buy sides of beef from a local farm and we love experimenting with different recipes for steak, but this basic gluten-free steak marinade without soy sauce is one we keep coming back to.
It's easy, healthy, and the ingredients are always on hand!
This recipe is gluten-free, soy-free, and sugar-free. It's suitable as written for Paleo, Whole 30, and Keto diets. If wanting a marinade for AIP, keep reading for easy modifications!
Plus, this marinade it uses ingredients you likely have on-hand already and is easily customizable to make this recipe your own!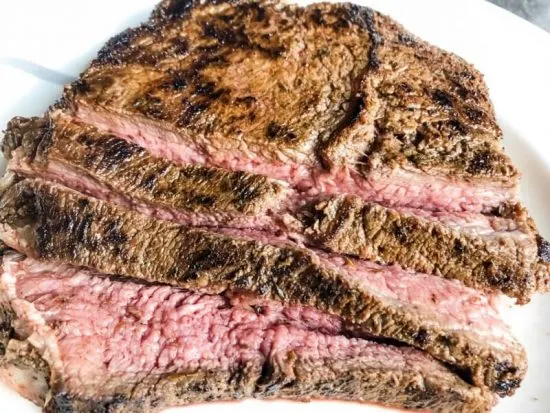 Why not Soy Sauce? Is Soy Sauce Gluten-Free?
Most soy sauce contains gluten. While you can find some special gluten-free soy sauces and tamari—as well as soy sauce alternatives such as aminos—some people who are gluten-free also have an intolerance to soy.
In addition, soy is not allowed on specialty gluten-free diets such as Paleo, Whole 30, or AIP.
If you want to know more about gluten-free soy sauce alternatives, check out this in depth post with great brand recommendations.
In addition this is also a steak marinade without Worcestershire sauce. There are gluten-free Worcestershire brands, but for ease, we omitted it entirely from this recipe.
Gluten-Free Steak Recipes
This steak marinade is simple, easy, and can be adapted for steak in many different recipes: slice thin and serve with onions, peppers, and mushrooms for yummy Philly Cheese Steak.
Or cook up leftovers for steak & eggs. Use it as a gluten-free marinade for beef kabobs.
The possibilities are endless!
Try it with this delicious steak salad recipe with homemade avocado dressing!
Flexible Marinade for Many Cuts of Beef
Use this steak marinade recipe for:
Sirloin
Steak tips
Skirt steak
Flank
and more!
What matters more for making delicious steak than the cut is the quality of beef. Preferably, choose organic grass-fed and finished beef.
Outside of marinating steak tips or marinating skirt steak, you could use this marinade for poultry as well. It's delicious!
We like to buy our meat from local farms, but if that's not an option for you, you can order 100% grass-fed and -finished beef without antibiotics or hormones from Thrive Market. Use this link to try a 30-day free trial and save 25% on your first order!
Use Gluten-Free Meat Tenderizer for More Tender Steaks
When using meat tenderizer you want to be sure it actually gets into your steaks—not just sit on the surface.
First, lightly sprinkle meat tenderizer over your steak, pierce your steak all over with a fork (or pound with a meat tenderizer mallet), and rub in.
Is Any Brand of Meat Tenderizer Gluten-Free?
While many brands are gluten-free, I stick with ones that are explicitly gluten-free such as Badia Spices.
How to Marinate Steak for Grilling
Start marinating your steak 2-6 hours before grilling.
Simply mix up marinade and add to a ziplock bag with the steak to marinate in the fridge before grilling.
Be sure that your grill is free of cross-contamination. To learn more about grilling safely while gluten-free, read this post!
AIP Steak Marinade
While this basic recipe is not suitable for the Autoimmune Protocol, it is easily adaptable! Just sub out the Cajun seasoning for spices suitable on AIP such as garlic and onion powder.
Your meat will still be tender and flavorful!
Ingredients for Gluten-Free Steak Marinade without Soy Sauce
This super simple marinade only takes 4 ingredients:
High-heat oil (I use avocado oil)
Lemon juice
Cajun seasoning
Water
It couldn't be simpler!
Gluten-Free Cajun Seasoning
While not every brand of Cajun Seasoning is gluten-free, many are! At my local grocery store I can find Morton & Bassett San Francisco, but some other great brands include:
How to Make Gluten-Free Steak Marinade Without Soy Sauce
Step 1: Mix all marinade ingredients together
This marinade recipe is the amount per 1 pound of steak. Increase as needed.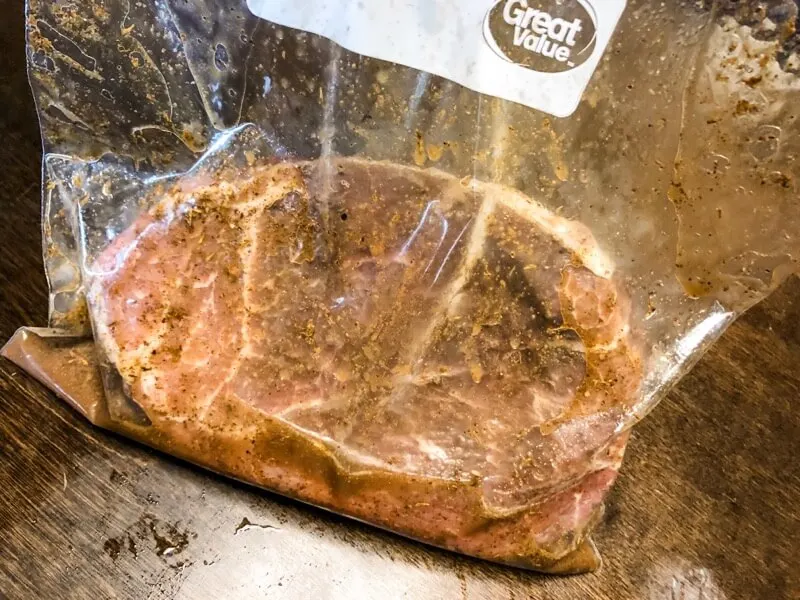 Step 2: Add with steak in plastic zip-top bag and let sit
Add everything together in a bag and let it sit in the fridge for 2-4 hours before cooking.
Step 3 (optional): Right before cooking, tenderize meat
Tenderize the meat by sprinkling it with tenderizer and piercing it with a fork or pounding with a tenderizing tool.
Be sure to pin this super easy recipe to your Dinner Ideas Pinterest board so you can access it quick and easy whenever you're ready to cook it!
What to serve with this steak
You can pair this gluten free steak marinade with so many delicious side dishes such as sauteed zucchini or a light and zesty quinoa salad.
Hope you enjoyed this gluten free marinade for steak!
If so, please share it on Pinterest or on social media using the social sharing buttons below.
What's they key to loving your gluten free life? Take this quick quiz to get a personalized plan with the guide you need to thrive!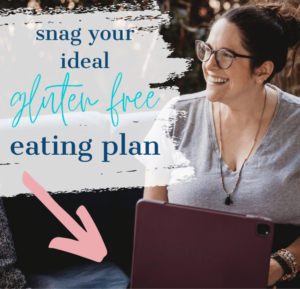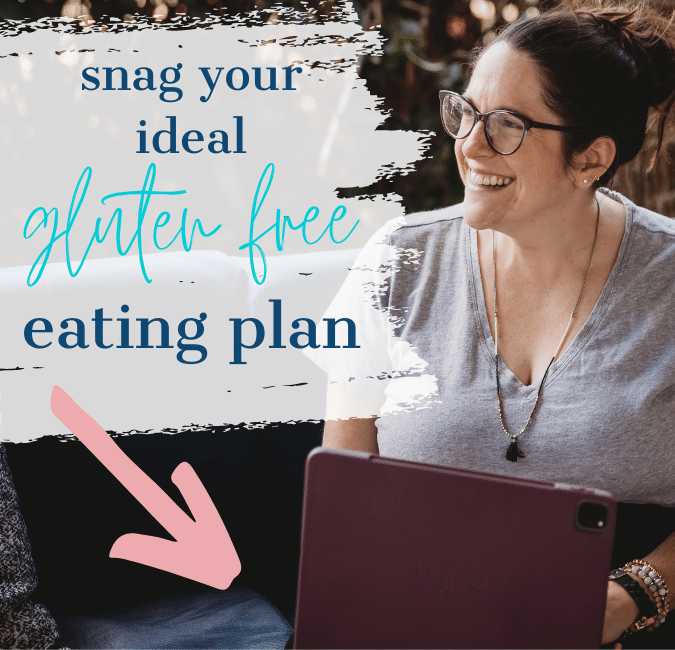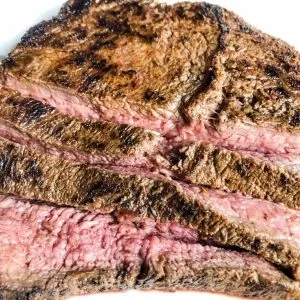 Gluten-Free Steak Marinade Without Soy Sauce
Simple gluten-free steak marinade without soy sauce! This recipe is gluten, sugar, and soy
free. Suitable as is for Paleo, Whole 30, and Keto, plus with easy modifications for AIP.
Ingredients
2

tsp

lemon juice

2

tsp

avocado oil

(or other high-heat oil)

2

tsp

water

1.5

tsp

Cajun Seasoning

meat tenderizer

(optional)
Instructions
Mix marinade ingredients together in a Ziplock
bag.

Add steak to bag, seal, and refrigerate for 2-4
hours before cooking.

If desired, tenderize steak before marinating.

For best results, cook low and slow on the grill.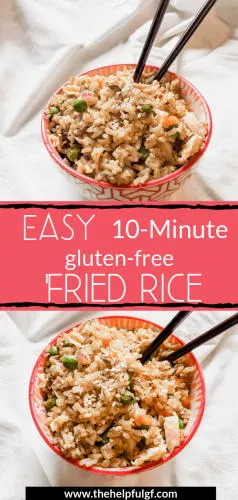 Looking for more gluten-free recipes?
Here are more recipes you will LOVE:
Gluten-Free Steak Marinade Without Soy Sauce Perfect for Paleo and Whole 30