When it comes to bourbon and other types of whiskey, things can get pretty confusing, especially if you follow a gluten free diet. At some point, you've probably found yourself wondering 'is bourbon gluten free?'
Bourbon is similar to food products in that the real answer to the question of its gluten free status is "it depends." In its pure form, bourbon is gluten free. What you have to be careful of however is what is added to it.
In this article, I'll cover everything you need to know about bourbon, including the best gluten free brands. If you have a favorite brand you want to check out, use the table of contents to jump straight there.
---
Are you new here? I also have the following posts to help you live gluten-free without the stress!
…get valuable support from me, and gluten-free peers, in my EXCLUSIVE Facebook community "Stress-Free Gluten-Free" by clicking here!
---
The gluten-free guide below is based on personal experience and research. Always be sure to discuss any medical changes with your doctor for your personal medical needs. Additionally, this post contains affiliate links. As an Amazon Associate I earn from qualifying purchases. My full disclosure isn't that interesting, but you can find it here.
Ready to take back control of your meals and love your gluten free life? Take the 45 second quiz to get a personalized plan with the guide you need to thrive!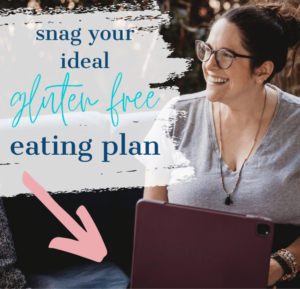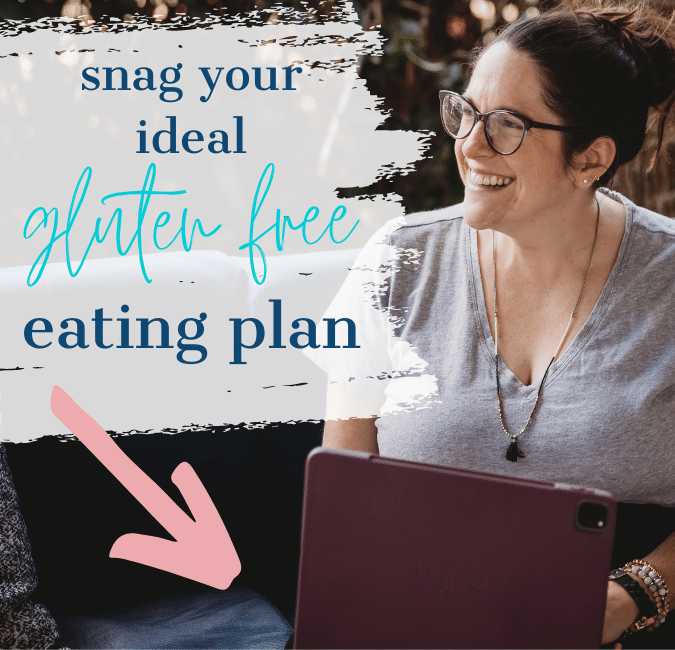 What is bourbon?
Bourbon is an American Whiskey. What's interesting is that all bourbons are whiskeys but not all whiskeys are bourbon.
To understand the difference, it's easiest to first understand what whiskey is. "Whiskey is a type of spirit distilled from a fermented mix of grains, including barley, corn, rye or wheat."
What makes bourbon unique is that corn is the majority grain. Also, unlike other whiskeys, bourbon has to be made in America. There are also other requirements that must be met in order for a whiskey to classify as bourbon including time aging, bottling, mixing and more.
Is bourbon gluten free?
When it comes to understanding the gluten free status of spirits like bourbon, we have to take a step back. Alcohol is quite different from food, so what we're used to looking for when determining if a food is gluten free, doesn't necessarily apply to alcohol.
Take for example the fact that whiskey is made from a mix of barley, corn, rye or wheat. Knowing that gluten is a protein found in wheat, rye and barley, you would typically think there is no way bourbon could be gluten free, right?
Wrong. I know, as if gluten free living isn't complicated enough already! Don't worry, it will all make sense soon, just keep reading.
Distilled alcohol like bourbon is actually gluten free, providing nothing is added back after the distillation process. That's because of what happens during distillation.
Distilling separates alcohol from other substances to make the alcohol more concentrated. Those other substances are things like water and gluten.
The process of distilling actually removes the gluten from the alcohol, which makes bourbon gluten free. This means that even rye whiskey can be gluten free after distillation.
The differences between food and alcohol led the TTB to make a new ruling regarding gluten free claims surrounding alcohol. Under this policy, a gluten free claim can be made as long as the manufacturer is following good practices and preventing cross contact.
Cross contact is very important to understand if you're following a gluten free diet. You can learn more about what it is and how to prevent it here.
Alcohol products made without ingredients containing gluten are also entitled to a gluten free claim.
When you're looking for a gluten free bourbon, the best way to find one is to look for 'Kentucky Straight Bourbon'. With Kentucky straight bourbon, "no coloring, flavoring, or other blending materials may be added to a straight whiskey."
Choosing Kentucky straight bourbon ensures that there are no potential gluten containing ingredients that may have been added after the distillation process.
Is whiskey gluten free?
Since bourbon is a type of whiskey, the exact same protocols come into play. You want to look for a distilled whiskey that either makes a gluten-free claim or one that does not add any gluten containing ingredients in after distillation.
Can you drink bourbon on a gluten free diet?
Yes! You can drink bourbon on a gluten free diet, as long as you select a bourbon that is in fact gluten free. Some bourbons have gluten containing ingredients added back in after distilling, which would mean the bourbon is no longer gluten free.
Want to know more about alcohol that's safe on a gluten-free diet? Check out the gluten free alcohol guide here.
Is drinking bourbon safe with Celiac Disease?
As long as you're drinking bourbon that does not have any gluten containing ingredients added back in after the distillation process, it is safe to drink with celiac disease. If you're making a cocktail or mixed drink, just be sure that all the other ingredients you're adding in also fit the definition of gluten free.
Looking for one to try? Try this Wassail Recipe.
Best Gluten Free Bourbon Brands
Koval Single Barrel Bourbon
Made with corn and millet, this brand of bourbon is both organic and kosher. It has won several awards and been featured in a number of magazines.

It is said to provide notes of mango chutney and vanilla with a peppery caramel finish.
Old Crow Kentucky Straight Bourbon Whiskey
This is the original sour mash bourbon! This bourbon offers a taste of caramel, fresh oak, grain with vanilla and banana notes.

This bourbon dates back nearly 200 years and is known for its high quality and good taste.
Knob Creek Kentucky Straight Bourbon Whiskey
The Knob Creek bourbon brand prides itself on patiently aging longer to produce a better product. This 100 proof bourbon offers a robust oak taste complemented with hints of smooth vanilla and layered caramel.

Make a bolder classic cocktail or sip it neat.
Get Knob Creek Kentucky Straight Bourbon Whiskey at Total Wine here.
Four Roses Kentucky Straight Bourbon
If you've been wondering 'is Four Roses bourbon gluten free?', it is! The Four Roses brand makes a few different bourbons, including small batch and single barrel.

The small batch is best enjoyed straight up, on the rocks or with a splash.
Evan Williams Bourbon
This bourbon is named after Evan Williams, who opened Kentucky's first distillery. They believe in aging longer for a smooth, rich and easy to enjoy taste.

With Evan Williams, you'll enjoy notes of oak, brown sugar and caramel.
Jim Beam Bourbon
Are you wondering if Jim Beam Bourbon is gluten free? You're in luck! Jim Beam is gluten free!
Clyde May's Straight Bourbon 5 Year Barrel Select
Made in Alabama, this bourbon has a distinctive, bolder mash bill than their premium smooth straight bourbon. Both bourbons are great gluten free options.

With a sharp and distinct looking label, this bourbon would make a really nice gift.
Wild Turkey Kentucky Straight Bourbon
Have you been wondering if Wild Turkey bourbon is gluten free? Good news if this is your go-to brand. It is gluten free! Wild Turkey is popular for being a more affordable brand of bourbon.
Hudson Bright Lights Big Bourbon
Made in New York, this gluten free bourbon was awarded Silver Medal at ISC 2020. It tastes of rich vanilla with lightly salted caramel on the finish.
Two Stars Bourbon
Winner of the Gold Medal SF Spirits Competition, Two Stars bourbon is named as a tribute to the municipal flag of Louisville Kentucky.

This bourbon has a rich tawny amber hue, lean woody aromas, dry character and a warming finish.
Frequently asked questions about bourbon
Is Bulleit bourbon gluten free
Yes! Bulleit Straight Kentucky is gluten free.
Is Woodford Reserve bourbon gluten free
Yes, Woodford Reserve straight is gluten free. Check out their website for their signature cocktail, the Woodford Spire.
Is Maker's Mark bourbon gluten free
Maker's Mark straight is gluten free. Offering 6 varieties of Kentucky straight bourbon, you're sure to find something to suit your palate from Maker's Mark.
Is Buffalo Trace bourbon gluten free?
Yes, Buffalo Trace is gluten free!
Is Larceny bourbon gluten free
Larceny bourbon Kentucky straight is gluten free.
Is Elijah Craig bourbon gluten free
With several different straight bourbons to choose from, you'll be glad to know Elijah Craig is gluten free.
Is Basil Hayden's bourbon gluten free?
Yes, Basil Hayden Straight Kentucky is gluten free.
Is Angel's Envy gluten free?
Yes, Angel's Envy Kentucky straight is gluten free. Angel's Envy has a great blog section on their website where you can learn about the process and history of making bourbon.
Now that you know the best gluten free whisky brands, you can drink them solo or use them in mixed drinks like a crown royal cocktail.
Did you find this post on does bourbon have gluten helpful?
If so, be sure to use the social media buttons to share it, or pin it for easy access later on!
What's they key to loving your gluten free life? Take this quick quiz to get a personalized plan with the guide you need to thrive!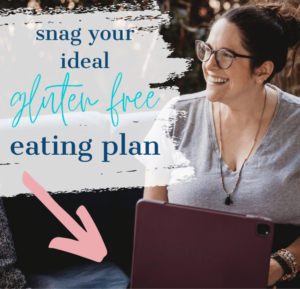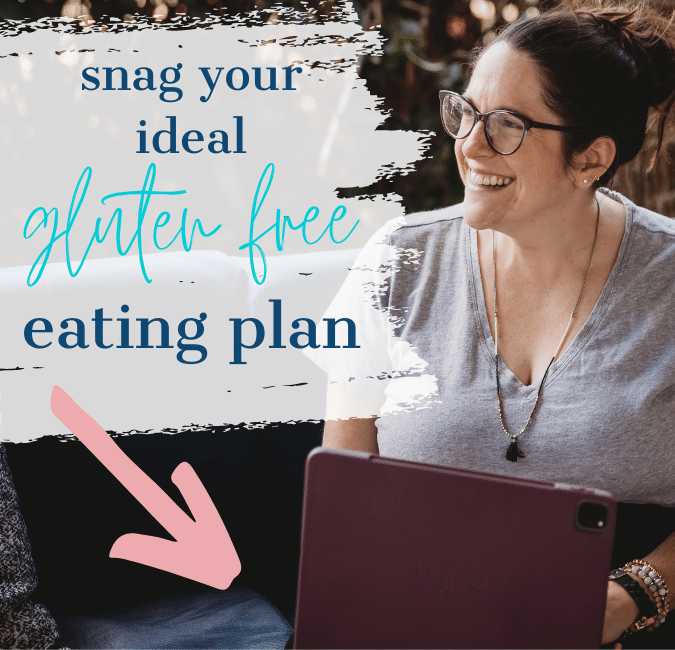 Other Posts You'll Love: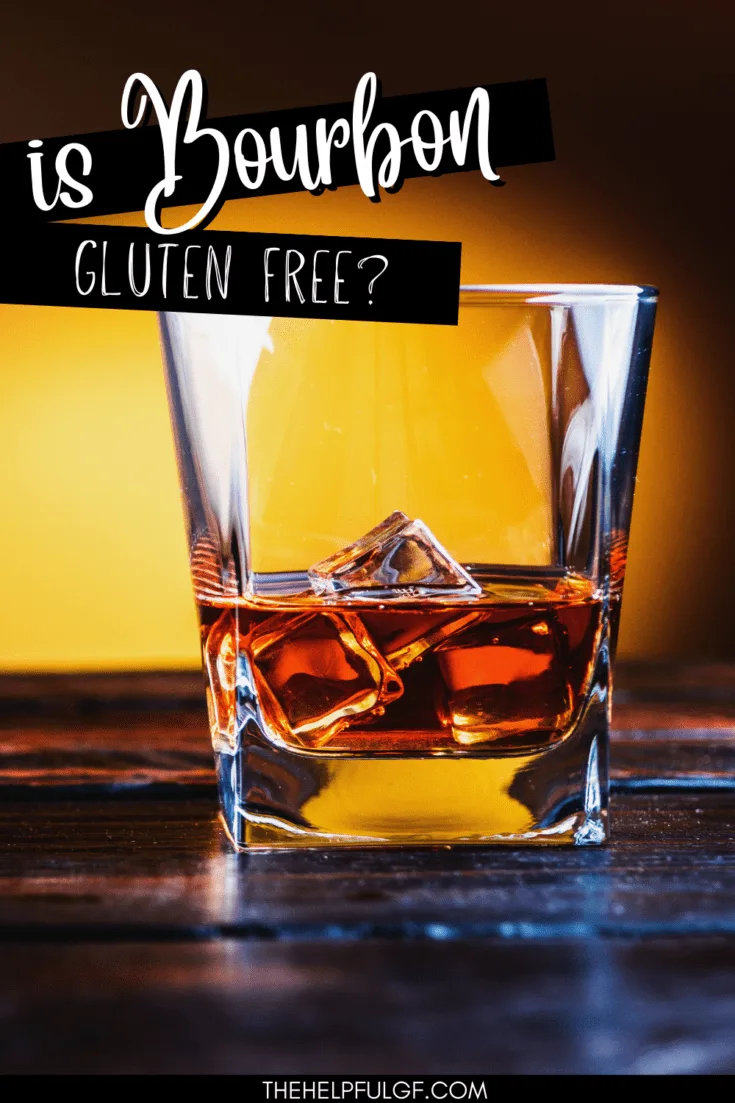 You just read: Are Bourbons Gluten Free?