Tarpon Springs is small city on the gulf coast of Florida. It boasts the highest Greek-American population in the United States making it a foodie destination!
And there are some great Tarpon Springs restaurants that offer gluten-free options.
Historically, Tarpon Springs was founded on the sponge industry and you can still watch the sponge fishermen at the docks and buy the natural sponges in Downtown Tarpon Springs.
---
Are you new here? I also have the following posts to help you implement the gluten-free diet while traveling without the stress!
…and of course, you should join my EXCLUSIVE Facebook community "Stress-Free Gluten-Free" by clicking here!
---
The gluten-free guide below is based on our personal experience at eateries in Tarpon Springs, Florida. Always be sure to discuss gluten-free options with your server and ensure that they are able to accommodate your personal dietary needs. My full disclosure isn't that interesting, but you can find it here.
Tarpon Springs Restaurants: A Gluten-Free Guide
Ready to take back control of your meals and love your gluten free life? Take the 45 second quiz to get a personalized plan with the guide you need to thrive!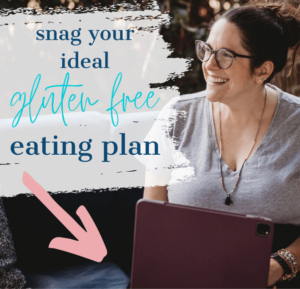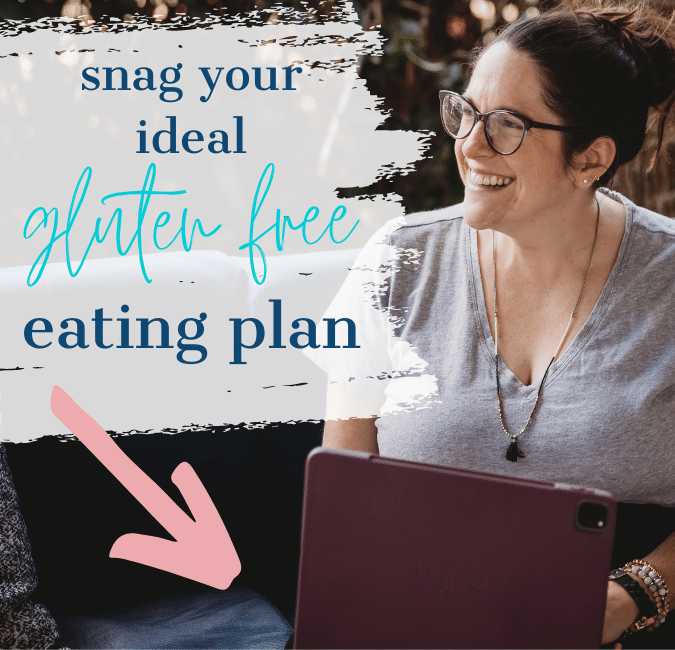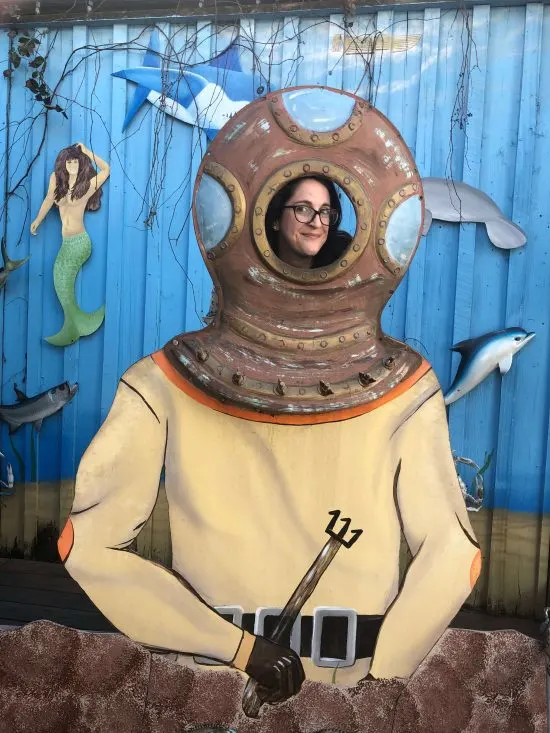 But today, Tarpon is better known for its Greektown Historic District and Pinellas County Parks sandy beaches.
Beautiful beaches + amazing food = dream destination.
Honestly, it's one of the best weekend getaways in spring in USA!
Keep reading to see my top picks for which Tarpon Springs restaurants to visit if you're gluten-free!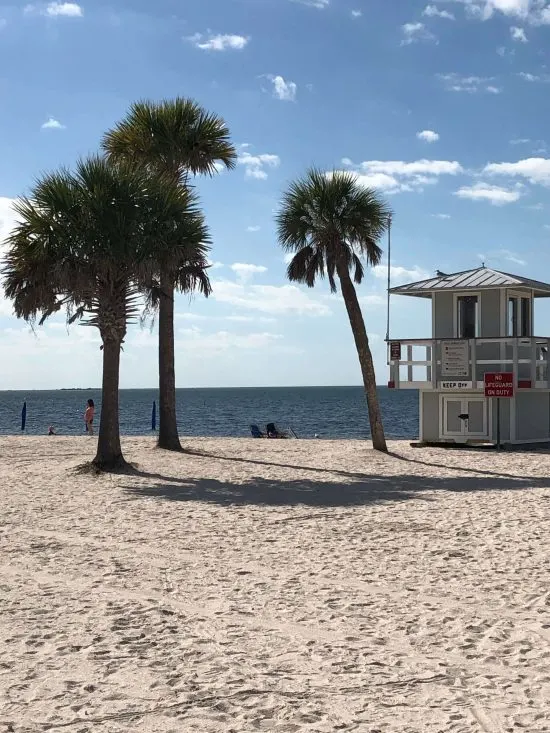 TARPON SPRINGS RESTAURANTS WITH GLUTEN-FREE OPTIONS
Eco Bean Coffee
While most of the restaurants on this list are Tarpon Springs Greek restaurants, this amazing coffee shop, Eco Bean, deserves to be placed first on my list of Tarpon Springs restaurants!
Eco Bean is 100% gluten-free. And they have MUCH more than coffee.
Eco Bean's menu boasts many options for light breakfast and lunch fare, as well as a juice bar, delicious baked goods, and hand-crafted energy balls & candies. And yes, all gluten-free. See their menu here.
note: their vegan options are EXTENSIVE.
I tried their café mocha, iced coffee with almond milk, banana bread, and a peanut butter cup.
This is a MUST visit place in Tarpon Springs. Plus, I love supporting 100% gluten-free eateries!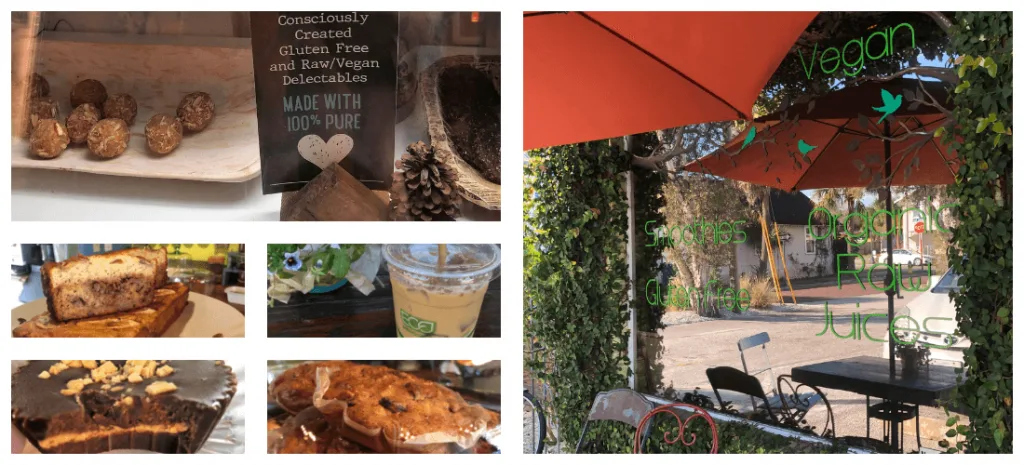 Hellas Tarpon Springs
Hellas is probably one of the most popular and best restaurants in Tarpon Springs. Despite not having a separate gluten-free menu, they DO have quite a few items on their regular menu, such as the chicken kabobs, that are naturally gluten-free.
In addition, waitstaff are trained on which items are appropriate for those with food allergies & sensitivities and the kitchen does guard against cross-contamination.
View Hellas Tarpon Springs menu here and contact them to discuss gluten-free options.
Spirou's Cookhouse
This diner is not something to miss among all the restaurants in Tarpon Springs, especially if you're gluten-free!
Not only can you eat their massive Greek salad, but they do have many other options including gluten-free bread for their sandwiches.
I tried their Greek salad with grilled chicken and the Rueben sandwich on gluten-free bread. Both were delicious!
View Spirou's Cookhouse's menu here.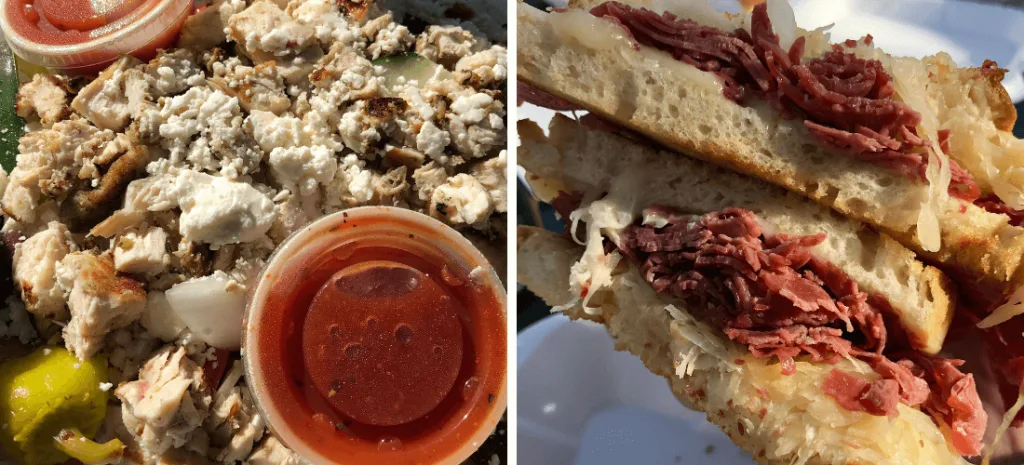 Tommy's Produce Stand
Although Tommy's Produce Stand is not really a Tarpon Springs restaurant, and is located a bit outside of Tarpon Springs, you'll want to go out of your way to stop by!
You can find an array of fruits and vegetables native to Florida. You'll be overwhelmed by the naturally gluten-free goodness you find!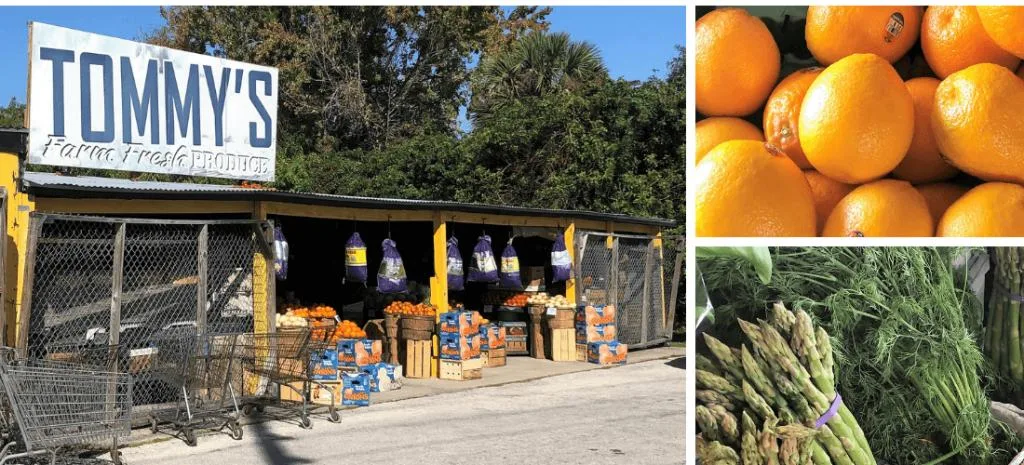 If you've enjoyed this gluten-free guide to Tarpon Springs restaurants, don't forget to use the social sharing buttons below to share on your social media or pin to Pinterest for reference later.
Have you gone to any of these restaurants in Tarpon Springs?
Please let me know about your experience in the comments below. I look forward to hearing from you!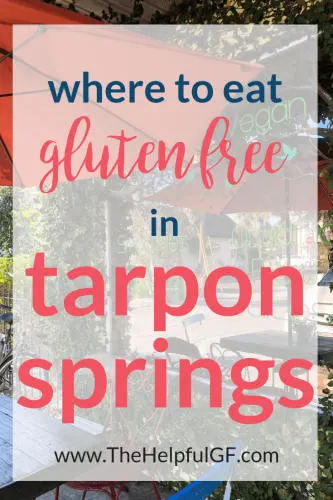 Looking for more gluten-free travel guides?
Thanks for reading Gluten Free Tarpon Springs, Florida