It's a struggle to transition children to a new diet, but when looking for healthy gluten-free foods for kids the task is even more daunting. When first becoming gluten-free, it is easy to become overwhelmed with the availability of foods labelled gluten-free. And are any of these processed and packaged foods actually healthy?
Keep reading for these 13 tasty & healthy gluten-free foods for kids!
The gluten-free guide below is based on personal experience and research. Always be sure to discuss any medical changes with your doctor for your personal medical needs. Additionally, this post contains affiliate links. As an Amazon Associate I earn from qualifying purchases. My full disclosure isn't that interesting, but you can find it here.
13 Healthy Gluten-Free Foods for Kids
Getting your child on a gluten-free diet is not an easy task. Kids can be picky eaters and making them eat is something most moms struggle with. When it comes to going gluten-free, this becomes a challenge for parents.
Going for the right products and the right diet is an extra struggle when you switch your kid's diet to gluten-free. But don't worry, there are so many gluten-free healthy food options for your kids. Finding healthy gluten-free snacks and recipes isn't something you should have to worry about.
Keep reading for 13 healthy gluten-free foods for your kids. Add these foods to your gluten-free shopping list, and incorporate them into your gluten-free recipes and snacks for your kid's diet.
Ready to take back control of your meals and love your gluten free life? Take the 45 second quiz to get a personalized plan with the guide you need to thrive!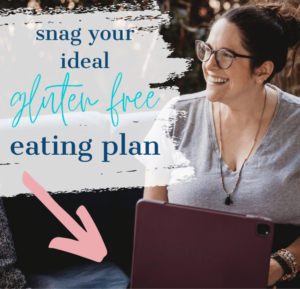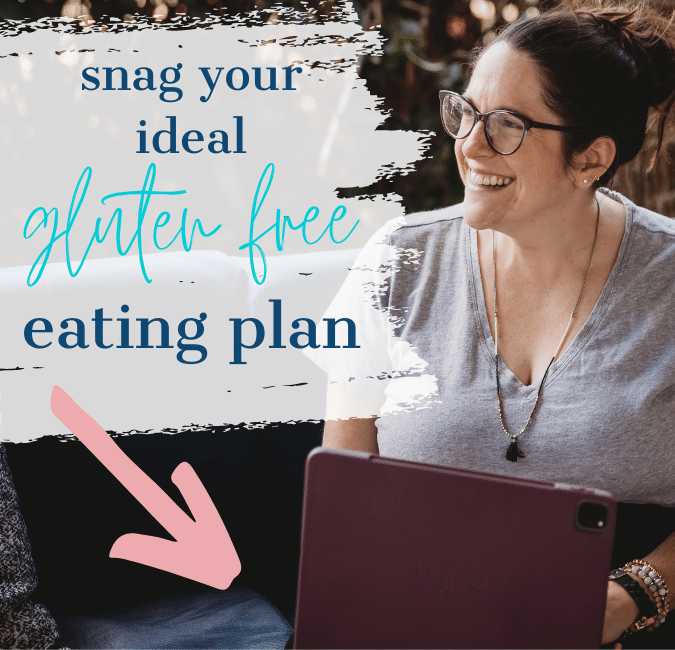 Eggs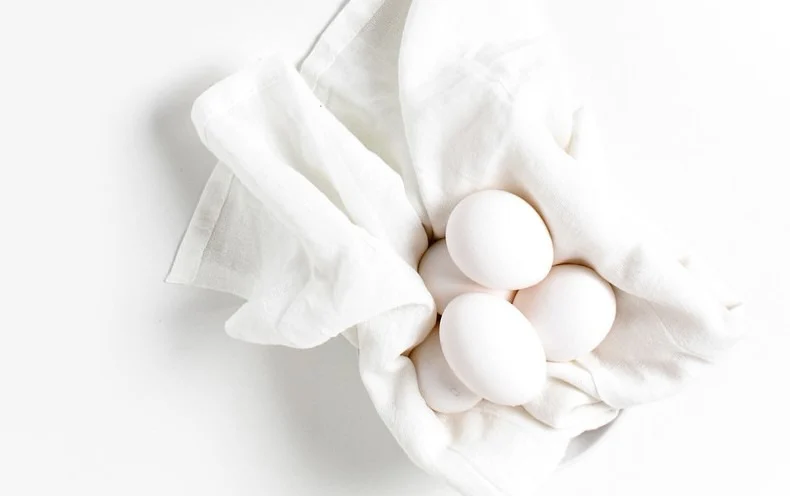 Eggs are rich in vitamin D, protein, and vitamin B. They make a great gluten-free healthy food for kids. You can make scrambled eggs, fluffy eggs, boil them, or bake them. A perfect gluten-free breakfast for your kid that will help him stay healthy.
Sweet Potatoes
Sweet potatoes are awesome, you can bake them, blend them, cook them, and even make cookies out of them. If your kids don't like veggies much, then offering sweet potatoes is a great idea. They are rich in vitamins A and C and make amazing snacks. Bake your kids some sweet potato fries with seasonings and they will love it.
Bonus tip: use an air fryer to get that crispy fast-food taste while keeping the health benefit! See the top rated air fryers on Amazon by clicking here.
Peanut Butter
All kids love peanut butter and do you know it is a super healthy gluten-free food? Peanut butter with a gluten-free bread makes a great snack option. Rich in protein, magnesium, and zinc, this is a brilliant snack. You can even make peanut butter cookies, offer it as a dip, or let them eat it as your kids want.
Hummus
Hummus is one of the most popular Middle East dip made from chickpeas and tahini. It is full of flavor and nutrients that are essential for your kid's health. You can serve hummus with fresh carrots or cucumbers and they make a yummy snack.
Brown Rice
If your kid loves rice, you're in luck because rice is naturally gluten free! There are all different kinds of rice, but brown rice is full of calcium, folate, and potassium that is good for brain and bone growth.
You can cook the rice with a little bit of olive oil and cook your favorite recipe with all gluten-free ingredients (such as this easy 10-minute gluten-free chicken fried rice recipe). Your kids will love this healthy gluten-free food.
You can also turn rice into a delicious risotto. Kids love the creamy texture!
Bananas
One of the best healthy gluten-free foods that kids love is bananas. They are easy to eat, sweet, soft, delicious, and can make anything better. Slice them over your gluten-free pancakes, bake them in your cookies or simply make banana smoothies. Bananas are rich in fiber and potassium and help in keeping your kids healthy. Don't forget to add bananas to your gluten-free recipes for your kid's lunch box.
Avocados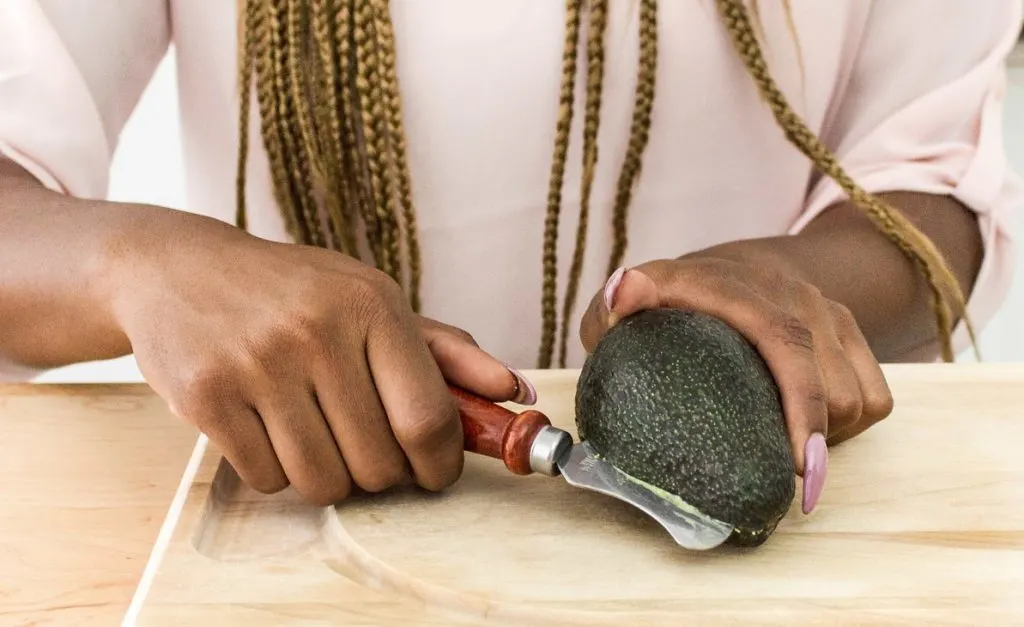 Avocados are among the most underrated veggies. You can mash them and serve with fresh veggies, make guacamole, add them to smoothies, and even make avocado dips. Loaded with healthy fats and nutrients, avocados are an amazing healthy gluten-free food to offer your kids.
Quinoa
Quinoa is a seed but it tastes like grain and is rich in fiber and plant-based protein. Your child will love gluten-free quinoa salad with veggies and even with hummus. Quinoa can also be substituted for oats in some recipes if your kid doesn't like oats and that are perfect for a gluten-free diet.
Looking for an affordable certified gluten-free quinoa? Anthony's brand is the one we recommend—and it's way more affordable than what you'd find in most grocery stores!
Bell peppers
Bell peppers are famous among kids as they come in different colors and kids love colors. They are good for eyesight because of their high vitamin A levels. You can simply cut the bell peppers, make a salad with quinoa or offer them with brown rice. Bake the bell peppers and offer them with a hummus dip as a snack. With so many ways to eat these yummy bell peppers, you just need to find a perfect gluten-free recipe that your kid would love and you are good to go.
Oatmeal
Gluten-free oatmeal is available in all the stores and you can get it for your kids as oatmeal is very healthy food. You can offer cooked oatmeal with fruits or anything your kids like. Breakfast or a snack, oatmeal is a filling meal and can be eaten anytime.
Note: if purchasing oatmeal for a child with Celiac disease of a severe intolerance/allergy, be sure you source oats grown under a purity protocol instead of ones that were manually sorted. My favorite brand is GF Harvest. They are totally affordable on Amazon!
Learn more about the difference between purity protocol and mechanically sorted oats here.
Yogurt
Personally, yogurt is our favorite gluten-free food. Yogurt is good for the digestive tract and keeps the infections away. Because it is high in calcium, it is good for growing bones. For a healthier choice, don't buy sugary or artificially sweetened yogurt from the store. You can make your own at home without any artificial flavor using your kid's favorite fruits. Blend the fruits with yogurt for a sweet snack or make smoothies. You can even freeze yogurt and fruit in popsicle molds like these for a summer treat!
Cauliflower
A lot of parents don't know how much versatile is cauliflower. You can even make a pizza crust from cauliflower and your kids won't notice. You can incorporate cauliflower in your kid's gluten-free diet in so many ways. Make cheesy cauliflower breadsticks, try cauliflower rice, bake them in your cookies and use in many more gluten-free recipes.
Berries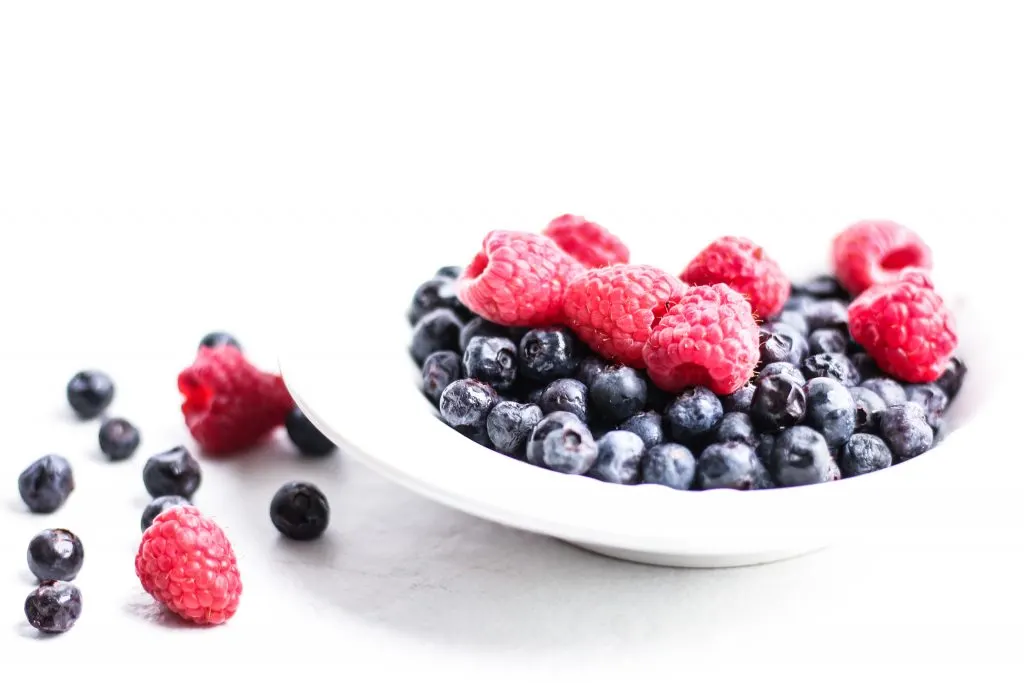 Rich in antioxidants, berries make a great and healthy gluten-free snack. You can offer fresh berries on their own as a snack, dip them in an easy homemade Cool Whip Fruit Dip, or blend them in smoothies for such as this healthy blueberry orange smoothie.
What's they key to loving your gluten free life? Take this quick quiz to get a personalized plan with the guide you need to thrive!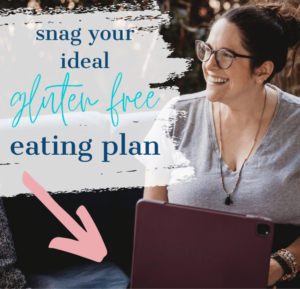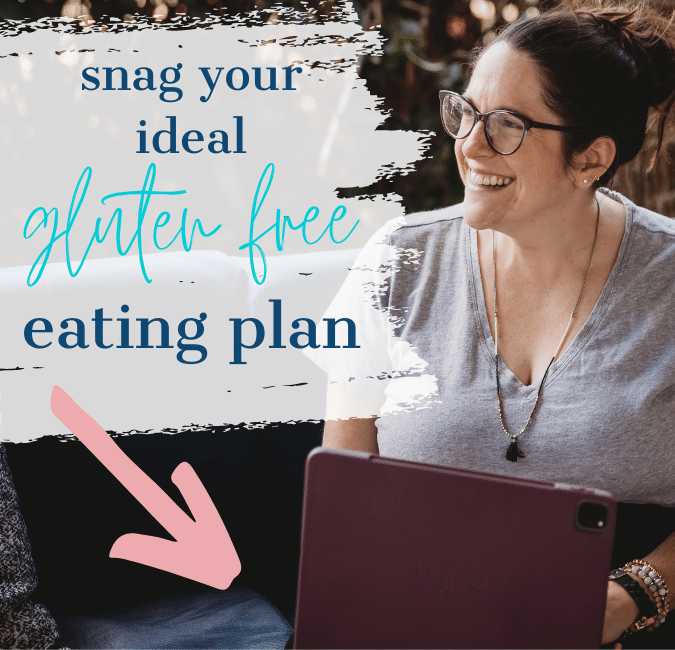 What are some other healthy gluten-free foods for kids that your family loves? Comment below and share them with us!
Also—did you like this content? Give it a share on Social Media or Pinterest using the social sharing buttons below.
Other posts for gluten-free families you may find interesting: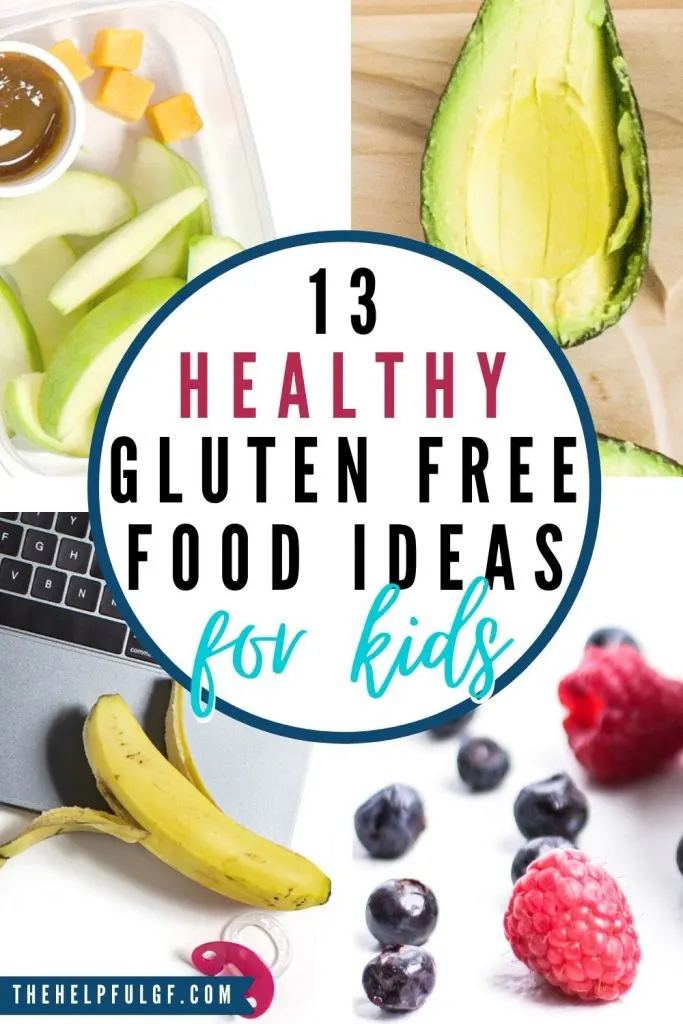 Best Healthy Food Options for Gluten free Kids
About the Author: Saima is a mom of two cute boys. She blogs full time at A Supertired Mom. Saima loves kids and her dream is to open a kindergarten. She wants to motivate and encourage mothers and make them feel less lonely using her words. When not writing, she is eating pizza and sipping strong tea. She loves glitter, celebrations, and the beach. Follow Saima on Instagram and Facebook.