Blueberry Orange Smoothie | Gluten-Free | Dairy-Free Option|
In the hustle and bustle of daily life, finding a nutritious and delicious snack that both kids and adults can enjoy can be quite a challenge. But today, we've got just the solution you've been searching for – our Blueberry Orange Smoothie.
This vibrant and refreshing drink is not only bursting with fruity goodness but is also entirely gluten-free, making it a fantastic option for those with dietary restrictions. Plus, we've included a dairy-free alternative, ensuring that everyone can relish this delightful treat.
SCROLL DOWN FOR THE RECIPE FOR THIS EASY BLUEBERRY ORANGE SMOOTHIE.
---
Are you new here? I also have the following posts to help you live gluten-free without the stress!
…and of course, you should join my EXCLUSIVE Facebook community "Stress-Free Gluten-Free" by clicking here!
---
The gluten-free guide below is based on personal experience and research. Always be sure to discuss any medical changes with your doctor for your personal medical needs. Additionally, this post contains affiliate links. As an Amazon Associate I earn from qualifying purchases. My full disclosure isn't that interesting, but you can find it here.
Ready to take back control of your meals and love your gluten free life? Take the 45 second quiz to get a personalized plan with the guide you need to thrive!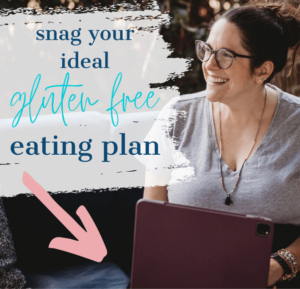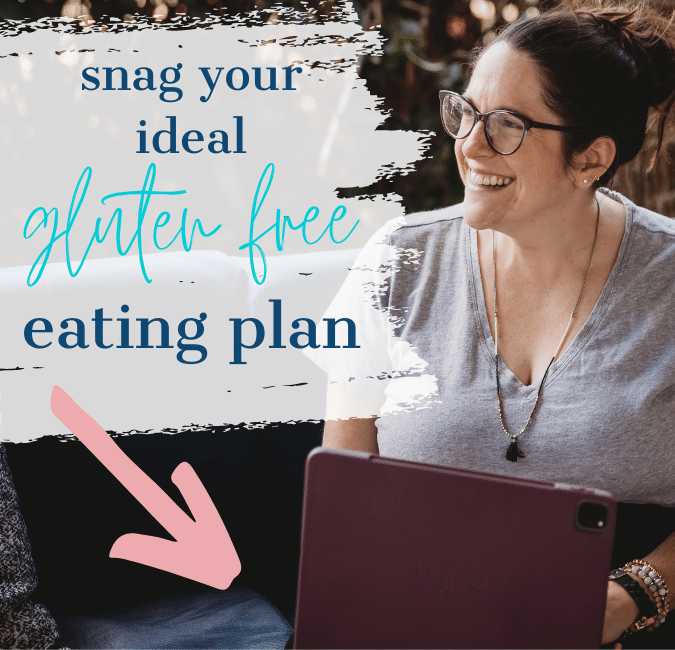 What to LOVE about this Citrus Berry Smoothie Recipe:
packed with whole fruits
naturally gluten-free and free of added sugar
great source of vitamins and antioxidants
quick and easy (takes 5 minutes tops!)
perfect for a meal or snack on the go
you can freeze it in popsicle molds for a delicious guilt-free treat
totally kid approved!
This recipe is so perfect for summer vibes. Looking for something with cozy fall flavors? Then try this butternut squash smoothie.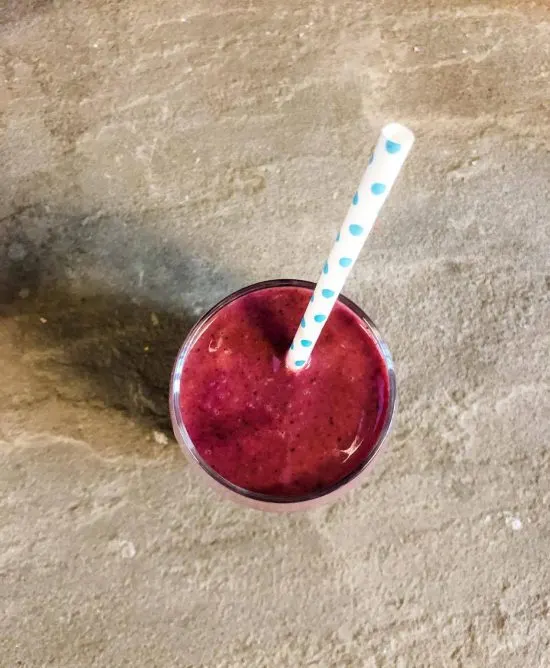 Ingredients for the Perfect Blueberry Orange Smoothie
This delicious citrus berry smoothie contains only 5 ingredients and makes 2 servings.
You can find all these ingredients at the regular grocery store, but you'll find great deals on items such as coconut milk and collagen at Thrive Market (as well as reusable straws).
Click here to learn more about how Thrive Market saves me money on groceries and a promo link to save up to $20 on your first order!
To make this Orange and Blueberry Smoothie recipe you'll need: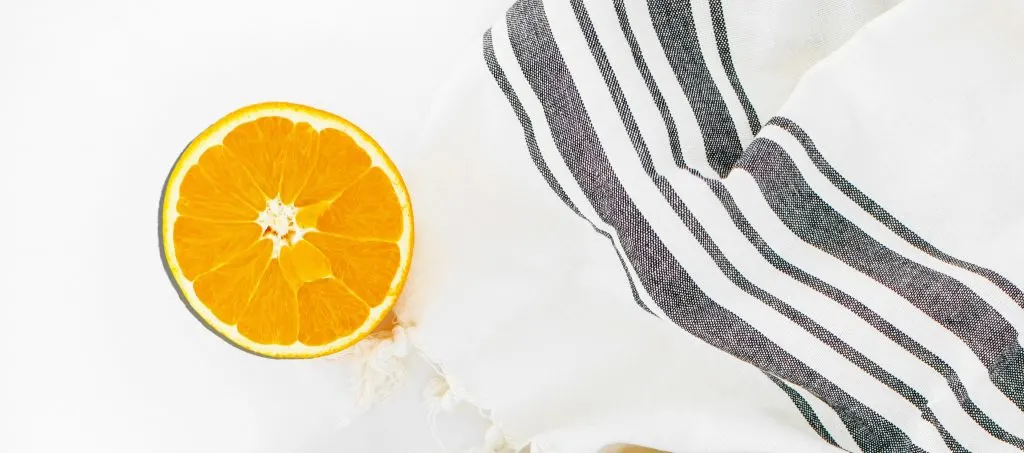 Tools Needed for the Blueberry Orange Smoothie
The brilliance of this super easy fresh orange smoothie recipe is that you don't need many tools. You'll simply need a knife and cutting board, measuring cup, and a blender.
If you're going to make a lot of smoothies, I definitely recommend a quality blender. Honestly, a great blender can be the difference between a GREAT smoothie, and a just-ok smoothie.
Amazon has a multiple of blenders available in a totally affordable price range that also have great reviews (4+ stars). However, I personally love Ninja's products (in fact, I personally use this Ninja with personal blending to-go cups).
Although I'm totally content with my Ninja, my dream is to save up and splurge on a Vitamix!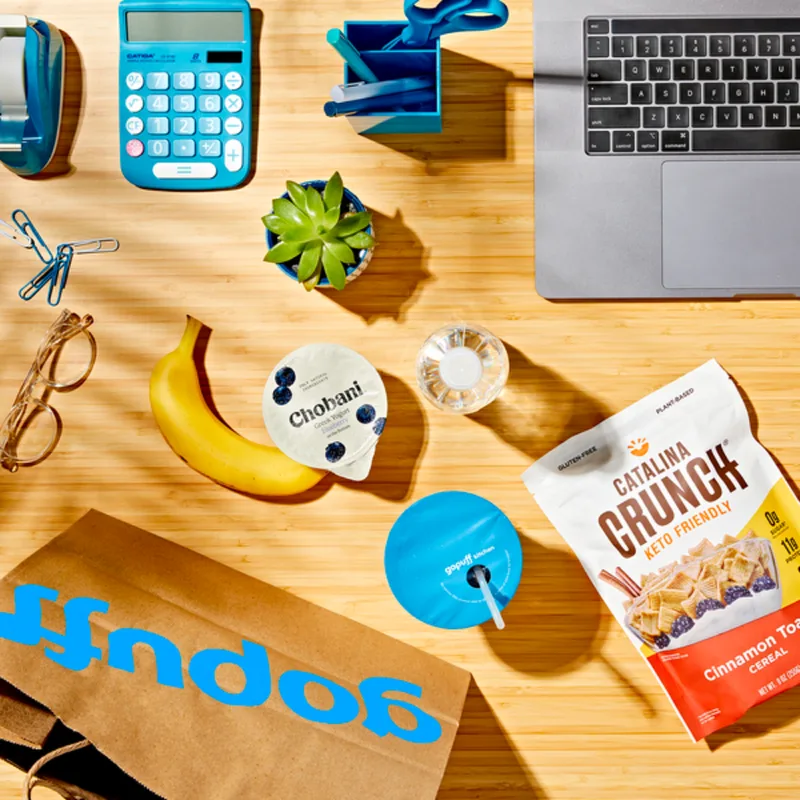 Sick of making grocery runs? Me too!
Try GoPuff for quick and easy grocery delivery including your favorite gluten-free essentials!
Get $100 off + free delivery on SUMMER snacks, drinks, booze & more. Use Code: Welcome1010
How to Make a Blueberry Orange Smoothie
Step 1: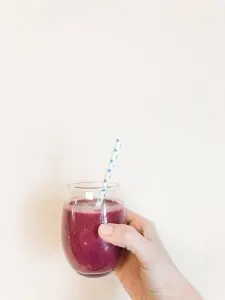 Peel and slice two oranges and drop them right in your blender container
Step 2:
Add the frozen blueberries, Greek yogurt (or coconut milk), banana, apple juice, and the collagen or protein (if using).
Step 3:
Blend until everything is smooth and incorporated.
Tips: To make your shake thinner, add more apple juice. To make your smoothie thicker use a frozen banana or add some ice.
How Long does the Prepared Smoothie Last?
This blueberry orange juice smoothie definitely tastes better fresh, won't spoil for a few days in the fridge. However, before drinking you may want to blend it again with some ice to get the smoothie consistency.
If you will not drink both servings of this citrus berry smoothie at one time, I highly recommend only making half of the recipe or freezing the leftovers in popsicle molds like these to enjoy as smoothie pops later!
Did you love this summertime orange blueberry smoothie recipe?
Be sure to pin this super easy recipe to your drinks or smoothies Pinterest board or add it to your Yummly recipe box so you can access it quick and easy whenever you're ready to make it!
What's they key to loving your gluten free life? Take this quick quiz to get a personalized plan with the guide you need to thrive!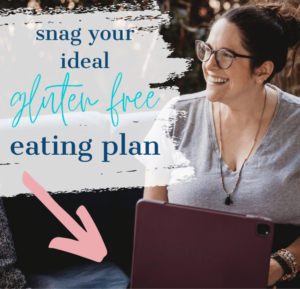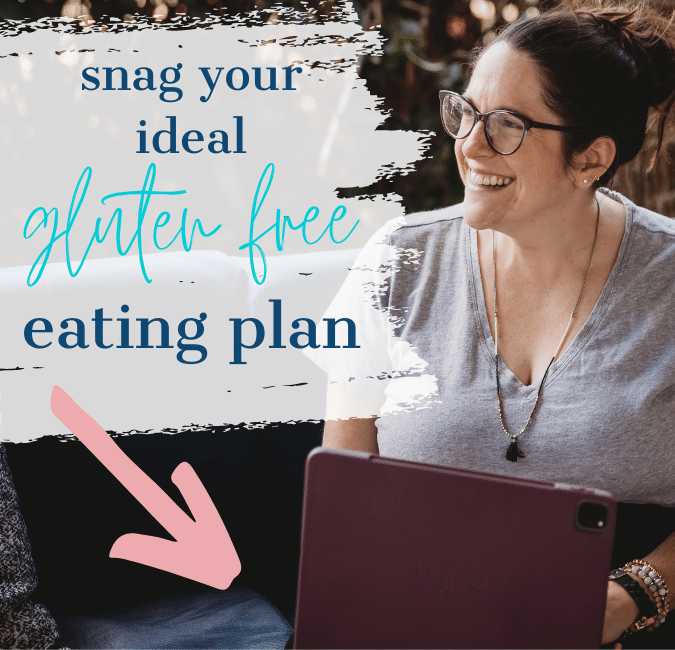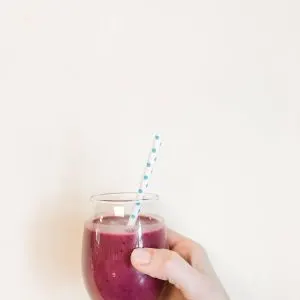 Blueberry Orange Smoothie
In this blueberry orange smoothie the refreshing flavor of citrus berry shines through in this quick and easy smoothie recipe that kids and adults will love without added sugar.
Ingredients
2

oranges

(peeled)

1/2

cup

frozen blueberries

1/2

cup

plain Greek yogurt

1

banana

(frozen if you have it)

1/2

cup

apple juice

1

scoop

collagen or protein powder

(optional)
Instructions
Blend. All all ingredients into the blender (including optional if using) and pulse until smooth. If too thick add more apple juice. If too thin, add some ice or more frozen blueberries

Serve. This recipe makes 2 servings.
Notes
*For a dairy-free version, substitute coconut milk for yogurt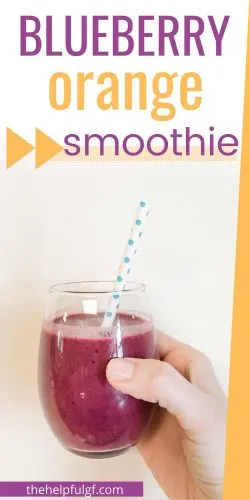 Looking for more gluten-free recipes?
Here are more recipes you will LOVE:
Gluten-Free Blueberry Citrus Smoothie Recipe