Easy Ways to Stay Gluten-Free on a Budget
One of the biggest struggles I had when I married my Celiac husband was the high grocery bill!
I couldn't believe I was paying almost 3 times as much for a loaf of bread (that was half the size of a regular loaf)! I kept wondering: how can I save money on a gluten-free diet?
Gluten-free can be expensive—but it doesn't have to be. You CAN eat gluten-free on a budget.
With a family of 4, we regularly manage to keep our grocery bill between $400-$450 a month.
I've worked hard to keep our grocery bill down on a gluten-free diet and learned a few things on the way.
Keep reading for my tried and true top tips to stay gluten-free on a budget, or use the Table of Contents below to navigate to a specific part of the post
---
Are you new here? I also have the following posts to help you live gluten-free without the stress!
…and of course, you should join my EXCLUSIVE Facebook community "Stress-Free Gluten-Free" by clicking here!
---
This post contains affiliate links. As an Amazon Associate I earn from qualifying purchases. My full disclosure isn't that interesting, but you can find it here.


Tip #1: Create a Gluten-Free Meal Plan and Shopping List
One of the best ways to stick to a budget is to meal plan. When you meal plan you have a specific list. This way you don't aimlessly wander a store wondering what to buy and you aren't throwing things together hoping for a result. Sticking to a plan helps you stick to eating gluten-free on a budget.
Bonus Tip: You save even MORE money when you meal plan around your store's sales! Check out their weekly flyers while planning.
Tip #2: Shop Naturally Gluten-Free Foods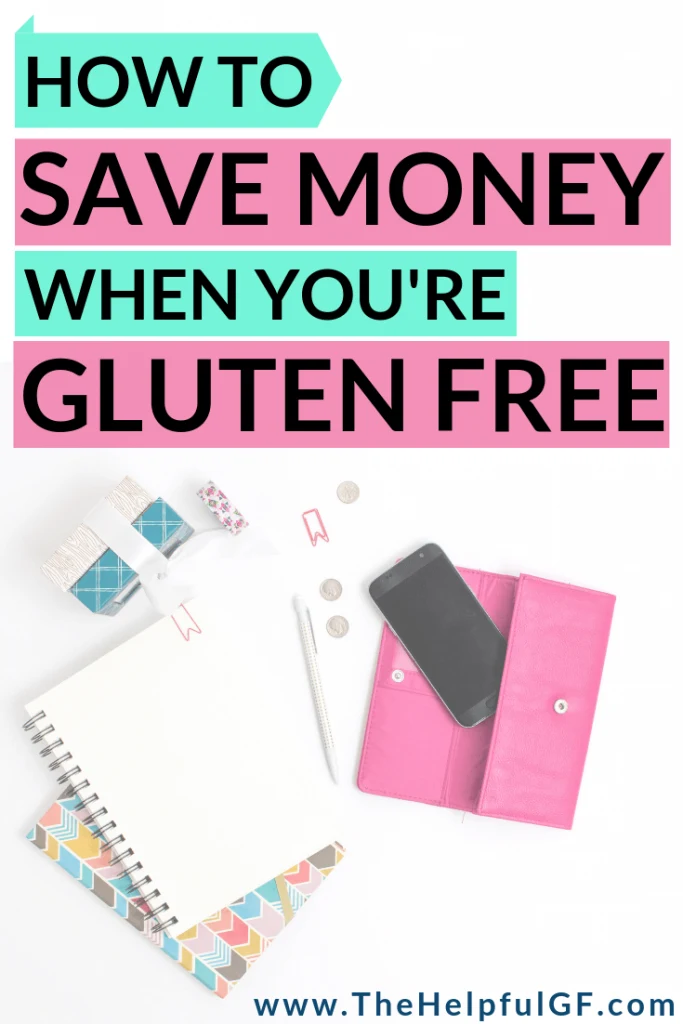 You may have heard of Dave Ramsey's popular saying that beans and rice are both cheap and healthy. The same principle applies to gluten-free eating! (and guess what… beans and rice are naturally gluten-free and can be delicious too)
Stay away from gluten-free specialty foods like bread, crackers, and cakes. These tend to be really pricey!
Instead, stick to meals utilizing simple naturally gluten-free like produce, meat, and vegetables that are naturally gluten-free like soup.
Bonus: not only will this help you stay gluten-free on a budget, but naturally gluten-free food tends to be healthier than food that's processed anyway! Win! And your wallet will thank you.
Ready to take back control of your meals and love your gluten free life? Take the 45 second quiz to get a personalized plan with the guide you need to thrive!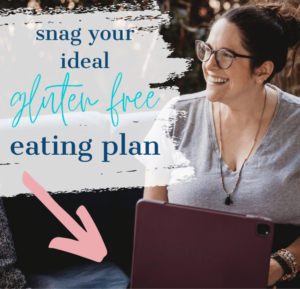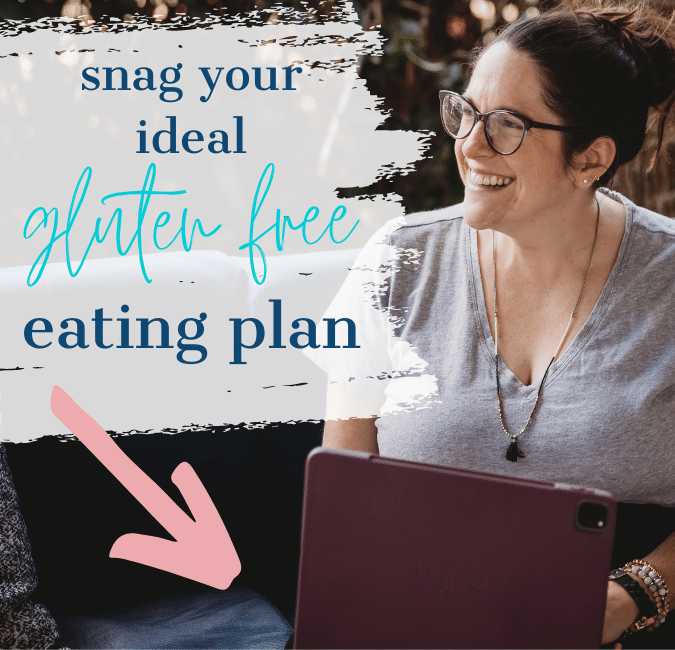 Tip #3: Shop for Online for Affordable Gluten-Free Food
Shopping online helps you stick to your budget by sticking to your meal plan (no shiny object syndrome!)
It also helps you to feel less rushed as you have time to read the nutrition label and search for alternatives without children climbing in and out of your basket or running rampant down the aisles leading you to just aimlessly throw things in your cart that you probably don't need. (Oh, your kids don't do that? Just mine?)
My favorite places to shop online are:
Walmart
I do Walmart pick up, order it on the phone and check in when I'm ready to pick it up. It's super simple, they even load the items into my trunk for me. Use this promo link to save $10 off your first order and try it out yourself!
Thrive Market
Thrive Market is great for shopping for gluten-free foods and other healthy specialty items!
Thrive Market has a huge selection of grocery, frozen meat, beauty products, cleaning products, frozen food, and even cases of organic wine! I'm always getting free product samples and am constantly impressed with the brands offered.
While there is a membership fee, my family have saved the membership fee eight times over this year doing a once-a-month order. Plus, the ease of use just can't be beat. Use this promo link for a FREE 30-day trial of Thrive Market and save up to $20 on your first order.
Need more information on Thrive Market? Click here to read my in-depth review and watch some of my unboxing videos.
Amazon
Amazon makes it easy to buy products you already know you love in bulk for a great price!
Some of the gluten-free products that I love to buy on Amazon for a great price are multiple packs of pasta and kids' snacks.
If the product is eligible for Subscribe & Save you can save 5-15% off an already discounted bulk price!
Click here for my ultimate guide to gluten-free snacks with easy Amazon links!
Tip #4: Use Gluten-Free Coupons
Coupons are one of the BEST ways to stay gluten-free on a budget. Gluten-free couponing is easy–there are so many places to find coupons for the gluten-free items you love like gluten free frozen waffles!
The traditional couponing methods are still effective such as clipping newspaper coupons or writing a letter to your favorite company and ask for them.
Find Coupons in Gluten-Free Magazines
Gluten-free magazines aren't only excellent resources for tips and recipes, but they also often contain many coupons! Some of the more popular magazines which often contain coupons are:
You can also request free catalogs and coupons from gluten free brands directly. Just hop on over to their websites!
However, I mostly use phone apps for the ease of use.
Most phone apps aren't truly 'coupons'—they're rebates (you get the money back after you scan the receipt).
I'm currently loving these three coupon apps that stay on my phone for use any time:
Ibotta
Ibotta is my all time favorite coupon app! You can search coupons available by retailer to see what's available in your local store or pharmacy.
My three favorite things about Ibotta is that (1) they have multiple 'any brand deals' that you can use for items like produce or milk, (2) they often offer bonus deals (such as giving you an extra $2 in your account if you submit 4 rebates in one weekend), and (3) with the new "Pay with Ibotta" feature you can save up to 6% at popular retailers and food chains (like Chipotle and Olive Garden).

I've personally redeemed over $500 in Ibotta rebates for gift cards to stores like Amazon, Starbucks, or Gap! Use this link to try out Ibotta and get a FREE bonus credit when you submit your first rebate.


Checkout 51
Checkout 51 is another great rebate app. Within the app you can filter coupons by store or categories.
One of the things that makes it different than Ibotta is that Checkout 51 will mail you a check once you reach a redemption threshold of $20 (which is not difficult to do).
I receive a redemption check every 3 months or so.
Use this link to sign up for Checkout 51 for a free bonus credit and to start saving money today!
Did you know that you can "stack" coupons and rebates? For example:
–If you have a $1.00 off coupon for Chex, you can hand it to the cashier to save $1.00 on your purchase.
–You can then submit for rebates. If Ibotta has a $0.25 rebate and Checkout51 has a $0.30 rebate you will receive $0.55 in rebates
–Total saved: $1.55! (not including any bonuses you may receive in the apps!)
Tip #5: Go to a Gluten-Free Expo
If a gluten-free or allergy expo comes to you area—GO! Not only will you get tons of free samples (i.e. FREE gluten-free food), but they often hand out coupons in droves!
If you're still not sure about going to an expo, check out my experience at the Gluten-Free and Allergen Expo in Albany, New York here.
What's they key to loving your gluten free life? Take this quick quiz to get a personalized plan with the guide you need to thrive!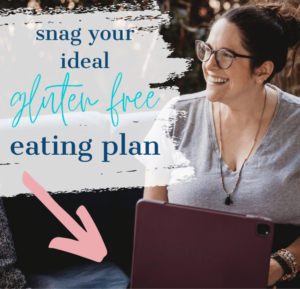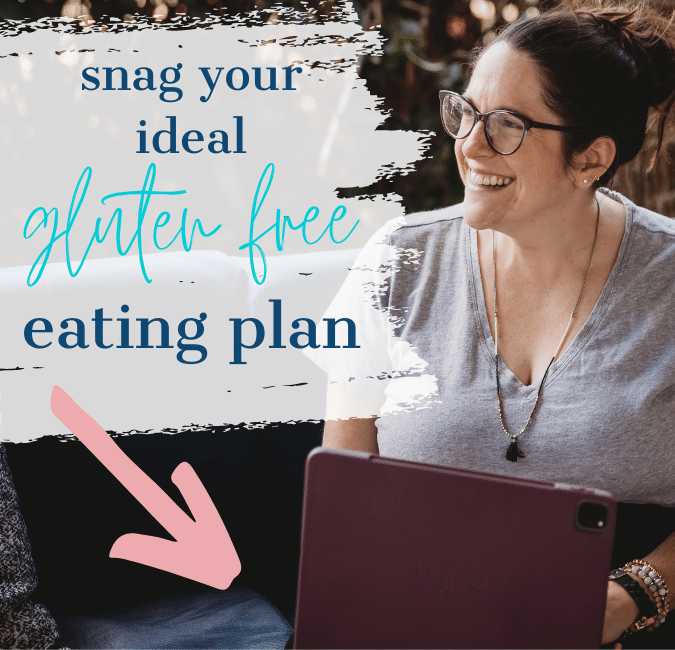 Do you have any favorite tips for saving money on a gluten-free diet?
If so, please share them with us in the comments below! If you loved this post on staying gluten-free on a budget, please share it on social media or pin it to Pinterest using the social sharing buttons below.
Other posts you may find interesting:
Gluten Free Budgeting Tips