If you are following a gluten-free diet, most of you might be wondering, are grits gluten-free and whether they can be a part of a safe gluten-free diet?
The answer is yes, grits are naturally gluten-free. But keep reading and I promise by the end of this article, you'll know everything that you need to know about grits and whether they're safe on a gluten-free diet.
Keep reading to answer the question: do grits have gluten? plus gluten free grits brand recommendations or use the table of contents to jump to a specific section.
---
Are you new here? I also have the following posts to help you live gluten-free without the stress!
…get valuable support from me, and gluten-free peers, in my EXCLUSIVE Facebook community "Stress-Free Gluten-Free" by clicking here!
---
The gluten-free guide below is based on personal experience and research. Always be sure to discuss any medical changes with your doctor for your personal medical needs. Additionally, this post contains affiliate links. As an Amazon Associate I earn from qualifying purchases. My full disclosure isn't that interesting, but you can find it here.
Ready to take back control of your meals and love your gluten free life? Take the 45 second quiz to get a personalized plan with the guide you need to thrive!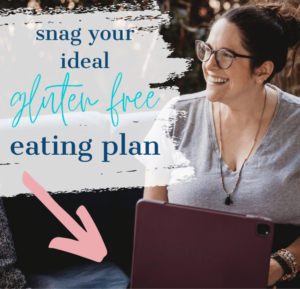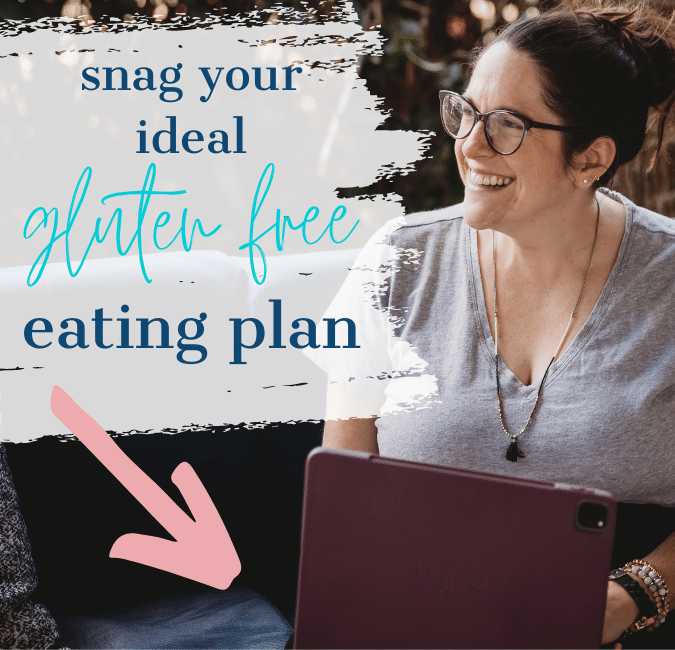 What Are Grits Made of?
Grits are a traditional dish in the South made from ground corn. They are enjoyed mainly as a breakfast dish, many also enjoy making shrimp and grits dishes.
Grits are made from yellow or white corn. When cooked they will have a porridge-like consistency and you can also purchase flavored grits.
Are Grits Gluten-Free?
If you're wondering: Is there gluten in grits, then you're in luck! Grits are made from corn. Since corn does not contain gluten, grits are considered naturally gluten-free.
Gluten is a protein found in various different grains, including wheat, rye, barley, or oats if they weren't grown separately from gluten-containing grains. You might see these ingredients on the ingredients list of the nutrient label instead of the word 'gluten' itself.
According to the FDA, a product can only be labeled as gluten-free in the United States if it contains less than 20 mg of gluten per kilogram, you will want to watch for cross-contact during processing. If this cross contact occurs, then it could be possible for grits to have gluten.
However, because of the chance of cross-contact, it would be safer to look for brands that take the extra steps to prevent it. I would not recommend buying from bulk bins as they are not safe for Celiac disease due to cross-contamination.
If you're looking for certified gluten-free grits, I've listed a few brands below and where you can buy them.
Are Grits Gluten and Dairy Free?
Just like basic whole grits are naturally gluten free unless cross contacted with gluten or having gluten containing ingredients added for processing, the same goes for grits being dairy free! To have dairy free grits, watch out for flavored grits mixes or grits that have had butter or cheese added during preparation.
Are Grits Safe For Celiac?
Though grits are considered to be naturally gluten-free, it is important to check where your grits are manufactured to avoid cross-contact.
If you are ordering from a restaurant, take a minute to ask what extra ingredients will be added, as they may have gluten in them.
Varieties of Grits
Grits are available in a variety of ways including:
Stone Ground Grits – These old-fashioned grits are ground with the germ intact so they have a coarser texture. It is recommended you keep them in the freezer as the nutritional profile and flavor of the contents of the seed degrade much faster at room temperature.
Quick Cooking Grits – These are finely milled and cook more quickly than stone-ground grits.
Instant Grits – Instant grits are precooked and dehydrated. Instant grits are can be cooked by simply adding boiling water.
Hominy Grits – Hominy grits are made from corn that has been soaked in an alkaline solution that softens the hull. The hull will then be removed, and then the kernels are dried and stone-ground.
Gluten-Free Grits Brands
House Autry White Stone Ground Grits
Looking for the real deal? House Autry White Stone Ground Grits will be your go-to option.
With a good amount of fiber, these reasonably priced gluten-free grits are a great addition to have in your household.
Shop House Autry White Stone Ground Grits on Amazon here.
Bob's Red Mill Gluten Free Corn Grits
Manufactured in a dedicated gluten-free facility, this well-known brand offers you gluten-free corn grits.
Enjoy these gluten-free grits for breakfast whether you are eating as hot cereal or using it as a base for a cheesy casserole like this baked cheddar bacon polenta.
Find Bob's Red Mill Gluten-Free Corn Grits on Amazon here.
Arrowhead Mills Yellow Corn Grits
Arrowhead Mills Yellow Corn Grits are certified gluten-free and organic.
These tasty grits are ready to go in less than 5 minutes!
Shop Arrowhead Mills Yellow Corn Grits on Amazon here
Palmetto Farm Stone Ground Grits
These naturally gluten-free stone-ground grits are produced in a wheat-free facility
This package is a mixture of white and yellow stone-ground grits, so you can enjoy the best of both worlds.
Find Palmetto Farm Stone Ground Grits on Amazon here
Rice Grits Golden Light Brown
If you aren't a huge fan of corn grits, or you can't eat corn, you can also purchase rice grits. Rice grits are broken grains of rice. This will cause them to cook differently than regular corn grits. You will also notice a difference in texture and flavor. This alternative to corn grits is certified gluten-free, dairy-free, and soy-free.
With a good amount of natural protein, you are sure to enjoy these smooth and creamy grits.
Find Ralston Family Farm Rice Grits on Thrive Market here.
How To Cook Grits
I recommend looking at the packaging to know how to cook your grits as cooking can vary. Instant cook differently from the stone ground. Cooking will also depend on if you are using a stovetop or a microwave.
If you are looking to enjoy extra creamy grits consider incorporating milk, cream, butter (check to see if Cassidy's post on butter has gone up), or cheese when making your dish.
Frequently Asked Questions About Grits
Can You Freeze Grits?
Yes, you can freeze both cooked and uncooked grits. Cooked grits can last up to 3 months in the freezer, while your uncooked grits can last years in the freezer.
Are cheese grits gluten free?
Whether or not cheese grits are gluten free depends on 2 factors: 1) whether the grits used in the recipe are gluten free and 2) whether any gluten containing products were added during preparation. However, if you want to make your own cheese grits using gluten free grits, rest assured that whole cheddar cheese is gluten free!
Are Quaker Old Fashioned Grits Gluten-Free?
If you're wondering are Quaker grits gluten free, then you're not alone. The first thing to note is that Quaker Old Fashioned Grits are not labeled gluten free. That said, Quaker tests and labels products for the presence of gluten. This means that although no gluten containing grains are listed in the ingredients, Quaker has also not tested and labeled the product gluten free. Quaker has been contacted as of January 2023 and this post will be updated when an answer is received.
Are Great Value Grits Gluten-Free?
Great Value Grits do not contain gluten ingredients, but they have not been tested to be free of the presence of gluten and are not labeled gluten free.
Are Bob's Red Mill Grits Gluten-Free?
Yes and No. Bob's Red Mill offers both gluten and gluten-free options. When shopping for grits you will want to check the packages labeled gluten-free. See above for a gluten-free option from Bob's Red Mill.
Are Millville Grits Gluten-Free?
Millville Grits do not contain gluten ingredients, but are not labeled gluten-free
Are Alber's Grits Gluten-Free?
Alber's grits are made on machinery that processes wheat, and therefore may not be gluten-free
As you can see, you can enjoy safe options for gluten-free Grits.
Did you find this post on are corn grits gluten free helpful?
If so, be sure to share it on social using the share buttons below or pin it to Pinterest to save it for later!
What's they key to loving your gluten free life? Take this quick quiz to get a personalized plan with the guide you need to thrive!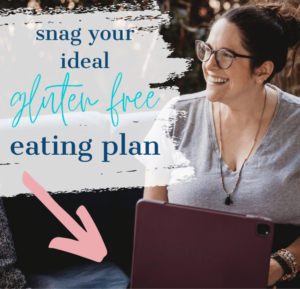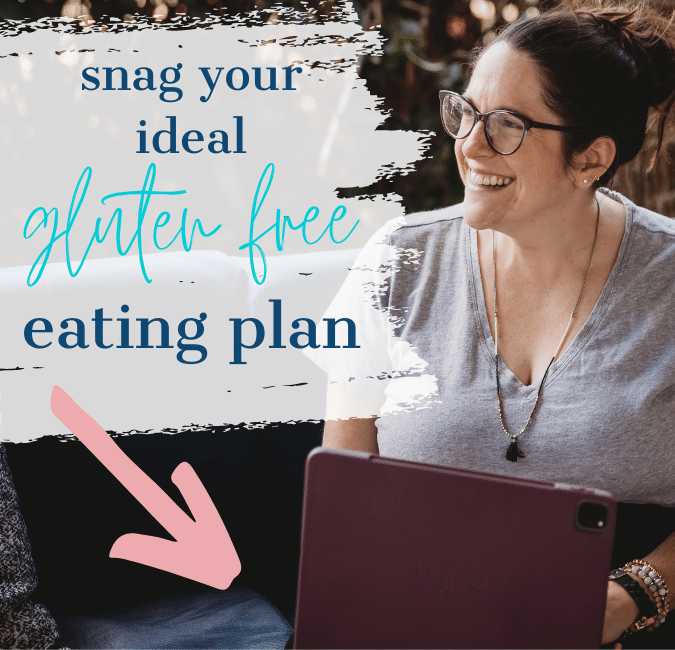 Other posts & recipes you will love: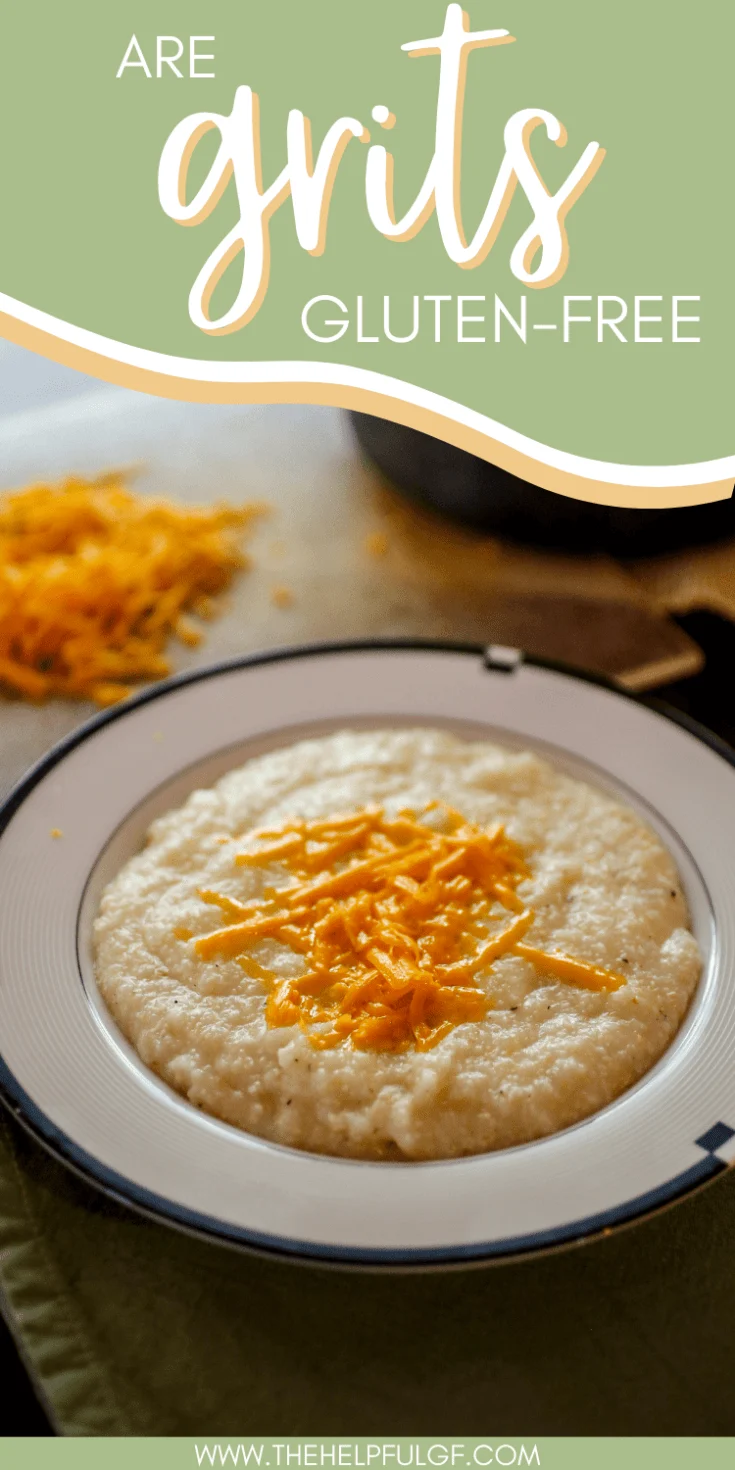 Thanks for reading this post on "Do grits contain gluten?"