Better than Bouillon is a convenient alternative to getting all the flavor of broths in your cooking, but in a more convenient way. However, one of the most searched questions for those eating gluten-free is: "Is Better than Bouillon gluten-free?"
Keep reading for Better than Bouillon's gluten-free status, other bouillon brands gluten-free status such as Knorr, gluten-free substitutes for Better than Bouillon you can use safely, or use the Table of Contents below to jump to a specific part of the post.
Ready to take back control of your meals and love your gluten free life? Take the 45 second quiz to get a personalized plan with the guide you need to thrive!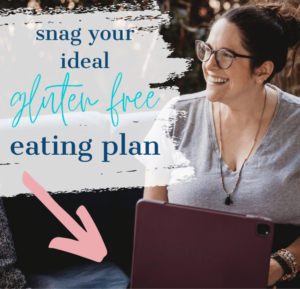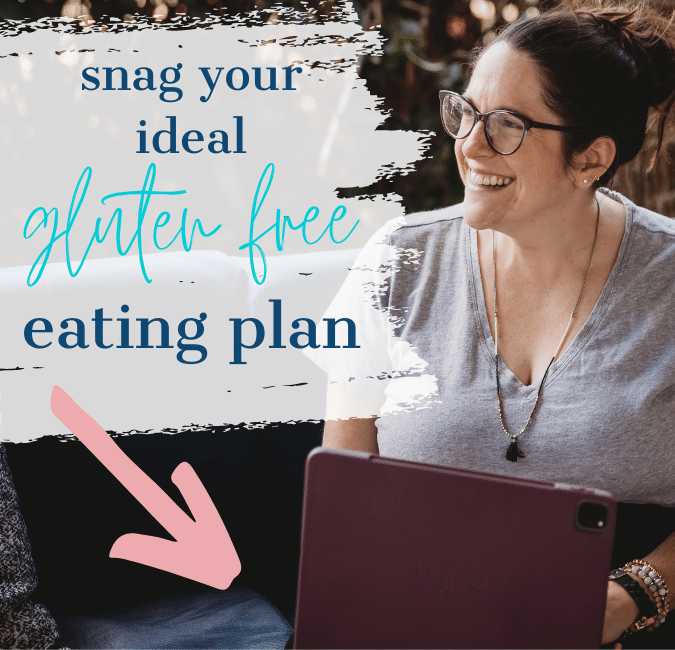 The gluten-free guide below is based on personal experience and research. Always be sure to discuss any medical changes with your doctor for your personal medical needs. Additionally, this post contains affiliate links. As an Amazon Associate I earn from qualifying purchases. My full disclosure isn't that interesting, but you can find it here.
What Ingredients are in Better Than Bouillon
Before we can delve into whether or not Better than Bouillon products are gluten-free, we must first examine the ingredients.
The Better than Bouillon brand makes many different bases including low sodium and vegan/vegetarian options. Therefore, the ingredients in each product will differ.
That said, the product I see most often in stores is the roasted chicken base, so we'll begin by examining its ingredients: ROASTED CHICKEN, SALT, CANE SUGAR, MALTODEXTRIN, FLAVORING, YEAST EXTRACT, FOOD STARCH, TURMERIC, NATURAL FLAVOR.* *ORGANIC
Let's discuss the questionable ingredients in that list. First, Maltodextrin and food starch produced in the United States are gluten free ingredients. Natural flavor may or may not be gluten free. If the item is labeled gluten-free then the natural flavors should be gluten free as well.
However, yeast extract may or may not be gluten free depending on the product. If a product contains yeast extract, you want to be sure it's from a gluten-free source. The easiest way to do that is to check the label for a gluten-free claim. If there is none, you'll want to contact the company to inquire.
Is the product Better than Bouillon gluten-free?
Better than Bouillon used to be a go-to ingredient for people with Celiac Disease or gluten intolerance. However, they have removed the gluten-free label from their product.
I cannot in any way recommend Better than Bouillon as a safe food for those with Celiac disease. This is for two reasons:
1. The company will not make a gluten-free claim for any of their products. Their website, under the FAQ section, now states: "We do not make the gluten-free claims upon any of our Better Than Bouillon Food Bases."
2. Some of their bases use wheat as an ingredient. Therefore, not only do some of their products outright contain gluten, but this increases the risk of their other products containing traces of gluten due to cross-contact.
If you're curious what someone on a gluten-free diet can use instead, keep reading for brand recommendations and where to buy them!
Better than Bouillon Ingredients
If you are curious about whether Better than Bouillon is free of other ingredients, you can find full ingredient lists on their website here.
Does bouillon contain gluten?
If you are now wondering: "Is bouillon powder gluten-free?" or "Are bouillon cubes gluten-free?" well… that's not a cut and dry answer. (sorry)
This is because some brands are, and some brands are not.
Keep reading as we go through many of the most common bouillon brands and their gluten-free status.
What can I substitute for Better Than Bouillon?
You can always use actual broth in your recipe–this helpful guide tells you everything you need to know about gluten free broth with brand recommendations.
But if you are specifically looking for chicken, beef, or vegetable bouillon, don't worry—there are gluten-free options! As a bonus, some of these are popular bouillon brands available at your local grocery store or for easy ordering on Amazon!
Bou Bouillon is Gluten-Free!
Bou Bouillon does make a claim that all of its bouillon cubes and world flavor cubes are gluten-free. Additionally, many of their vegetable bases are vegan and Bou is MSG free.
(stay clear of their gravy cubes though, those do contain wheat).
Bou comes in beef, chicken, and vegetable flavors.
You can buy Bou Bouillon at some local stores, but also at Amazon and Whole Foods Delivery.
Herb Ox is Gluten-Free!
Herb Ox is another brand that declares both Herb Ox bouillon cubes and Herb Ox Granules gluten-free! As an added bonus, this brand gluten free beef bouillon and gluten free chicken bouillon are often available at the local grocery store!
You can buy Herb-Ox at some local stores, but also at Amazon here.
Vogue Cuisine is Gluten-Free!
Vogue Cuisine has a wide assortment of gluten-free bouillon powders and even other gluten-free staples such as mushroom soup base and onion soup mix.
You definitely want to check out the assortment of gluten-free cooking essentials here.
Is Knorr bouillon gluten free?
Knorr is one of the most popular companies producing both Knorr chicken bouillon and Knorr beef bouillon and even other flavors such as shrimp.
While their ingredient lists do not show gluten-containing ingredients, it is difficult to know if their products could have gluten cross-contact.
According to Unilever customer services, they have not validated that their suppliers can guarantee the elimination of any potential cross-contamination risks from other materials within their production facility which may contain gluten or from shared equipment.
With other gluten-free options available, I would stay away from Knorr until they definitely make a gluten-free claim.
Is Wyler's bouillon gluten-free?
Wyler's bouillon cubes and powders are not gluten-free as they contain wheat-derived ingredients and wheat is listed directly on its allergy labels.
Note: If you're looking for gluten-free substitutes for Knorr or Wyler's, be sure to scroll up for gluten-free options!
How to make chicken broth using bouillon cubes
Now that you know which chicken bouillon cubes are gluten-free, you can easily make chicken broth for all your favorite recipes! Simply dissolve 1 gluten-free bouillon cube in 1 cup of boiling water to make 1 cup of broth. It couldn't be easier!
In conclusion, bouillon provides a convenient option for adding flavor to your dishes, and there are some high-quality gluten-free bouillon cubes available for those with celiac disease or gluten sensitivities. Although Better than Bouillon is not a safe option, you can confidently incorporate a trusted bouillon brand such as Bou Bouillon, Herb-Ox, or Vogue Cuisine and you'll be ready for any broth based soup you want to create. It's a versatile ingredient that can elevate your culinary creations while still adhering to your gluten-free lifestyle, making gluten free bouillon a valuable addition to your kitchen pantry.
What's they key to loving your gluten free life? Take this quick quiz to get a personalized plan with the guide you need to thrive!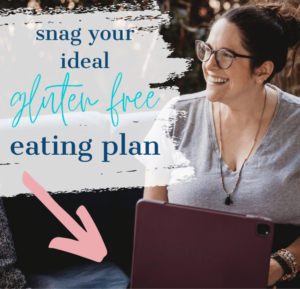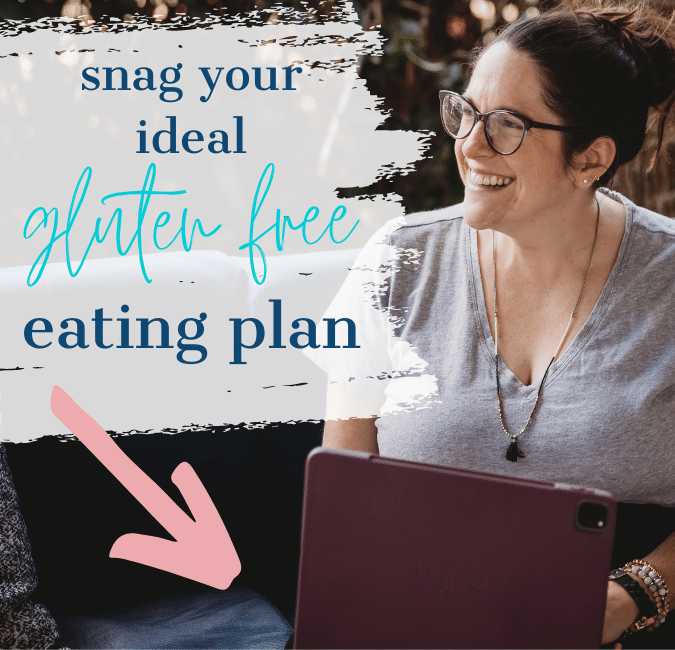 Want to try some of these gluten-free cooking basics? Be sure to pin it to Pinterest to find again later or share it with your friends using the social buttons below.
Other posts on gluten-free living you may like:
Thanks for Reading Is Better than Bouillon Gluten Free?