If following a gluten-free diet, most of you might be wondering, is nutritional yeast gluten-free and whether it can be a part of a safe gluten-free diet?
The quick answer is: yes, it is! But keep reading and I promise by the end of this article, you'll know everything that you need to know about nutritional yeast and whether they're safe on a gluten-free diet, the benefits of adding nutritional yeast to your diet, and how to use it properly.
Keep reading to learn more about nutritional yeast & gluten…
The gluten-free guide below is based on personal experience and research. Always be sure to discuss any medical changes with your doctor for your personal medical needs. Additionally, this post contains affiliate links. As an Amazon Associate I earn from qualifying purchases. My full disclosure isn't that interesting, but you can find it here.
Ready to take back control of your meals and love your gluten free life? Take the 45 second quiz to get a personalized plan with the guide you need to thrive!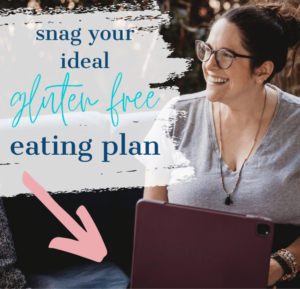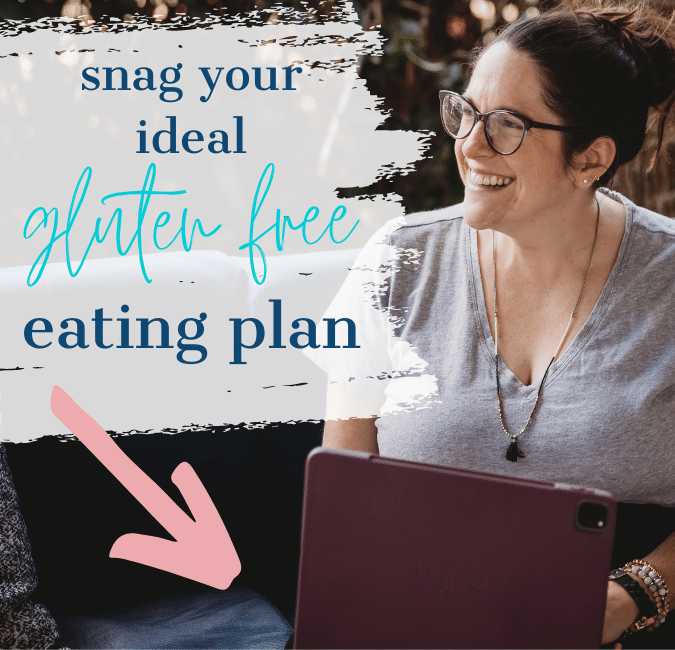 What Is Nutritional Yeast?
Before we take a look at what nutritional yeast is, let me get this out of the way first. A lot of individuals use both terms nutritional yeast and brewer's yeast interchangeably, and they're wrong.
It's essential to know that both nutritional yeast and brewer's yeast are not the same.
Brewer's yeast is not gluten-free.
Want to know more about which yeast verities are gluten free? I go into it in this post.
That said, now let's take a look at what exactly nutritional yeast is.
Nutritional yeast, first of all, is an inactive strain of yeast that is packed with nutrients. This originates from a yeast species called Saccharomyces cerevisiae and is grown on sources such as sugar beets, cane sugar, and blackstrap molasses.
This yeast is one of the favorites among vegetarians and vegans. It's popular among vegetarians and vegans because there is vitamin B-12. A vegan source which is one of the vital vitamins that can't be taken from other natural sources on a plant-based diet.
The nutritional yeast has a salty, creamy, nutty flavor when it comes to the taste. And compared to other yeasts, nutritional yeast is somewhat less bitter.
Next, nutritional yeast is an excellent source of fiber, plus it's a complete protein. This means it has all the essential amino acids. And not to mention that this yeast also has a tremendous amount of vitamins and minerals.
Is There Gluten In Nutritional Yeast?
Now for the main part and probably what you came for. Nutritional yeast does not have gluten present in them, and on top of that, it does not contain any sugar or soy, plus is low in fat. It has no dairy either.
That said…. some nutritional yeast may come into contact with gluten-containing grains during the food processing. I've seen a few brands that have "May contain wheat" statements.
Be sure to always read labels if you follow a gluten-free diet due to Celiac Disease or food allergies.
If you're looking for a batch tested & verified or certified gluten-free nutritional yeast, I've listed a few brands below and where you can buy them.
Where To Find Nutritional Yeast That's Gluten-Free?
While nutritional yeast is available everywhere, they are primarily available in grocery stores, and you can find them in sections where there are baking foods or spices. They're available online, and local health food shops might have the stocks too.
No matter where you buy them, make sure you take your nutritional needs into consideration. This makes sure that you're purchasing the nutritional yeast perfect for you.
Certified Gluten Free Nutritional Yeast Brands
Here are a few brands of nutritional yeast that are either batch tested to be gluten-free or have gone the extra step of having a gluten-free certification. The links below will bring you to find these products on Amazon, but you can also find many of these brands at Thrive Market along with many other gluten-free products for a great price!
Want to know more about my favorite gluten-free products on Thrive Market and a promo code link to save $24 and snag a free gift? Check out this post here.
Anthony's Premium Nutritional Yeast Flakes
Anthony's Goods is one of my favorite gluten-free brands. Their products are totally affordable, non-GMO, and the gluten-free products are all batch-tested and verified to be gluten-free.
While their nutritional yeast is not fortified with B-12, it naturally contains a good amount of iron.
Bragg Premium Nutritional Yeast Seasoning
Bragg's makes some really great natural food products, and their nutritional yeast does not disappoint. This one is certified gluten free by GFCO and is fortified with a range of B vitamins.
NuNaturals Nutritional Mini Yeast Flakes
NuNaturals also has a delicious nutritional yeast that is gluten-free. Theirs is not fortified, but is naturally nutritionally rich.
Who Needs A Gluten-Free Nutritional Yeast?
If you're a vegetarian or vegan, the added vitamin B-12 on some nutritional yeast can be a massive plus.
However, even if you do eat meat, gluten-free nutritional yeast is perfect for people who have Celiac Disease as some report low B-12 intakes, especially if you still have absorption issues.
The amount of vitamin B-12 an adult needs is about 2.4 mcg per day, and this yeast, with one-quarter of a cup, can provide more than seven times this amount.
Using Nutritional Yeast
Now you know all the essentials about nutritional yeasts, the next question is what you can do with it. Quite frankly, there's a lot you can do with this yeast.
As I said before, this yeast has a salty, creamy, nutty flavor, and they usually come in the form of powder and sometimes even flakes. People often use it as a seasoning for many foods.
For example, you can sprinkle this on popcorn in place of salt or butter and even substitute cheese as a topping for pizza or pasta. Other than that, you can use it to make a vegan alternative to cheese sauce like this recipe, mix it into risotto in place of Parmesan cheese and even substitute for salt if on a low-sodium diet.
Also, if you want some good-quality protein before and after workouts, you can try adding them into your workout routine. Last but not least, nutritional yeast can be used in stews, casseroles, and soups to add flavor and nutrition.
Benefits Of Gluten Free Nutritional Yeast
Nutritional yeast is an excellent source of nutrition. It contains high-quality protein, vitamins, and minerals. This yeast with one-quarter of a cup can provide 60 calories, 8 grams of protein along with 3 grams of fiber.
Other Benefits include:
Supporting the Immune System. The strain Saccharomyces cerevisiae in this yeast can support the immune system and reduce inflammation, according to research. It can also help with treating diarrhea.
Boosting Energy. The vitamin B-12 present in some of the nutritional yeast can boost energy along with some other benefits I've mentioned above.
Improving Skin, Nail, And Hair Health. Nutritional yeast can alleviate hair loss and brittle nails, according to a few research. Also, it may decrease some common skin problems too.
Final Thoughts
As stated, while nutritional yeast is gluten-free, be sure that you are still checking the label for a gluten-free claim and that it was not processed with wheat or other gluten-containing grains.
Nutritional yeast is a nutrient-dense food that is nutrition dense for people on a gluten-free diet, with Celiac Disease, and who have food allergies. It's stacked with vitamins and minerals, high in protein plus low in fat.
And as for the taste, most people really love the umami flavor, plus you can add it to a variety of dishes.
FAQs
Is Nutritional Yeast Safe For Celiacs?
Yes, nutritional yeast is 100% safe for those with Celiac Disease in it's natural form. Yet, be sure to check the label to ensure no cross-contact with gluten.
What Yeast Is Not Gluten-Free?
Brewer's yeast is not gluten-free.
Is The Nutritional Yeast Non-GMO And Organic?
Most nutritional yeasts are non-GMO but not all are organic.
Was this a helpful guide for couscous alternatives?
If so, comment below to let me know or share it on social media or Pinterest using the social sharing buttons so you can reference it again!
And don't forget to download your FREE gluten-free guide below!
What's they key to loving your gluten free life? Take this quick quiz to get a personalized plan with the guide you need to thrive!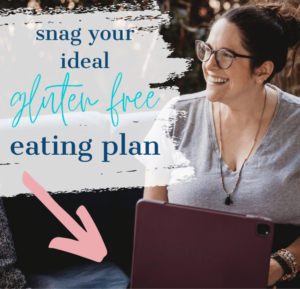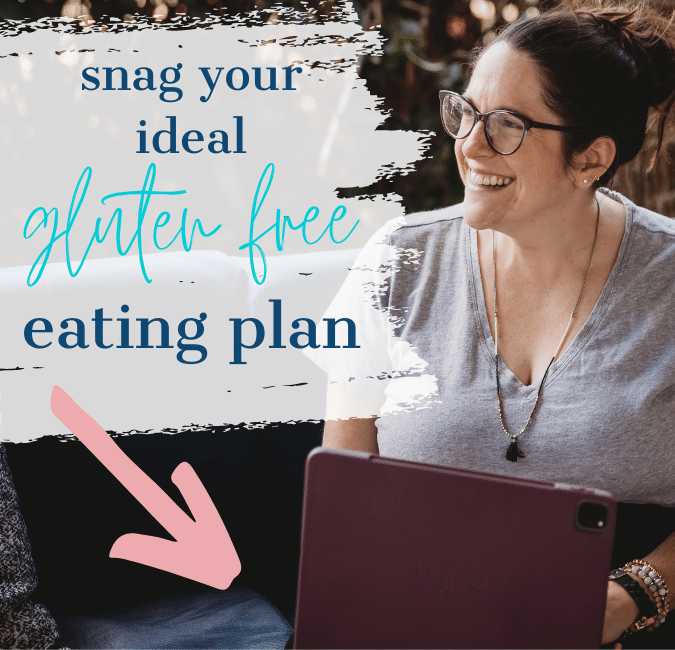 Other Gluten-Free Product Reviews: