Do you love candy and want to enjoy as many kinds as possible, but follow a gluten-free diet? Then you might be wondering: Are Skittles gluten-free?
Whether you are wondering for yourself or a child in your life, this guide will have the answer to all your Skittles questions.
Keep reading to learn more about skittles including which varieties are gluten-free or use the table of contents to jump to a specific section.
---
Are you new here? I also have the following posts to help you live gluten-free without the stress!
…get valuable support from me, and gluten-free peers, in my EXCLUSIVE Facebook community "Stress-Free Gluten-Free" by clicking here!
---
Ready to take back control of your meals and love your gluten free life? Take the 45 second quiz to get a personalized plan with the guide you need to thrive!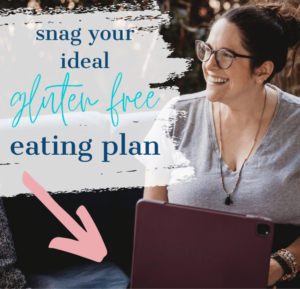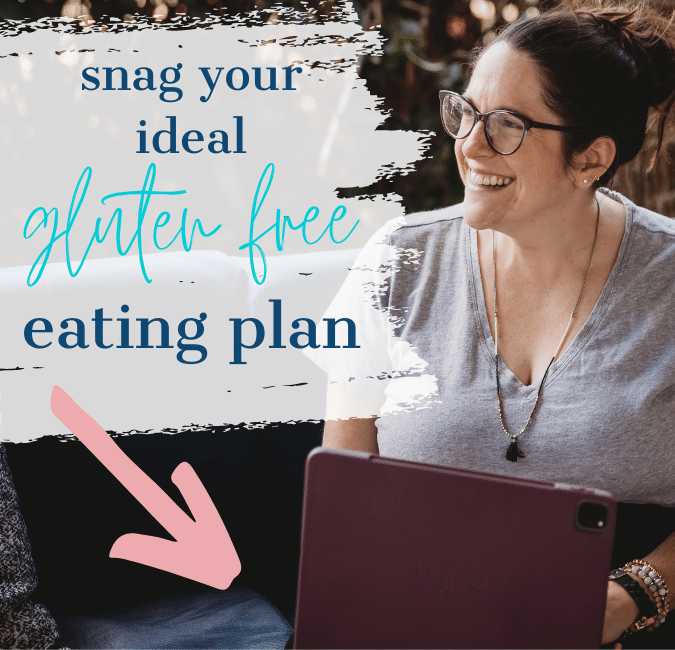 Are Skittles Gluten-Free?
Yes, Skittles are gluten-free based on ingredient formulations. However, they are not certified gluten-free (more on that below).
But first, it's important to understand what gluten is. Gluten is a protein found in various different grains, including wheat, rye, barley, or oats if they weren't grown separately from gluten-containing grains. You might see these ingredients on the ingredients list of the nutrient label instead of the word 'gluten' itself.
According to the FDA, a product can only have a gluten-free label in the United States if it contains less than 20 mg of gluten per kilogram.
Per Mars Wrigley customer service in November 2022, Skittles candies are formulated without ingredients containing wheat, oat, rye, or barley. However, Mars Wrigley does not add a gluten-free claim to Skittles for two reasons:
First, formulations can change periodically so it's important to double-check packaging–Mars Wrigley will declare gluten-containing ingredients in their allergen statements.
Secondly, Skittles candies may be made in facilities with gluten-containing products. However, Mars Wrigley follows labeling guidelines established by the Allergy Issues Alliance and will use a "may contain" statement on their labels if, despite extensive cleaning, they may be unable to eliminate an allergen completely.
To sum it all up–Skittles are gluten-free based on ingredients, but their gluten-free status can change and they have not been verified gluten-free by a third party.
Which Varieties Of Skittles Are Gluten-Free?
Here are some varieties of skittles that are gluten-free based on being formulated without gluten-containing ingredients or oats:
Skittles Ingredients:
The main ingredient of skittles is sugar, corn syrup, and hydrogenated palm kernel oil. Other ingredients include:
LESS THAN 2% OF: CITRIC ACID, TAPIOCA DEXTRIN, MODIFIED CORN STARCH, NATURAL AND ARTIFICIAL FLAVORS, COLORS (RED 40 LAKE, YELLOW 5 LAKE, BLUE 2 LAKE, YELLOW 6 LAKE, TITANIUM DIOXIDE, BLUE 1 LAKE, YELLOW 6, RED 40, YELLOW 5, BLUE 1), SODIUM CITRATE, CARNAUBA WAX.
As you can see all ingredients are gluten-free in the US.
Are Fun Size Skittles Gluten-Free?
Yes, Fun Size Skittles are gluten-free.
Can Celiacs Eat Skittles?
Yes, those with Celiac Disease can enjoy Skittles and the varieties of flavors that they offer.
Frequently Asked Questions About Skittles And Gluten
Are Sour Skittles Gluten-Free?
Yes, sour skittles are gluten-free.
You can buy a multi pack of these gluten free sour candies on Amazon here.
Are Skittles Gluten-Free In Canada?
Yes, Skittles in Canada are gluten-free also.
Are Skittles Dairy-Free?
Yes, skittles are dairy-free.
Are Skittles Vegan?
Yes, Skittles are vegan.
Are Skittles Peanut Free?
Yes, Skittles are peanut free.
As you can see, there is no need to worry, you can enjoy skittles as they are gluten-free.
Did you find this post on gluten-free skittles helpful? If so, be sure to share it on social using the share buttons below or pin it to Pinterest to save it for later!
What's they key to loving your gluten free life? Take this quick quiz to get a personalized plan with the guide you need to thrive!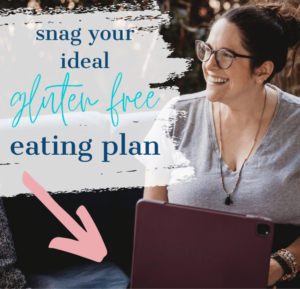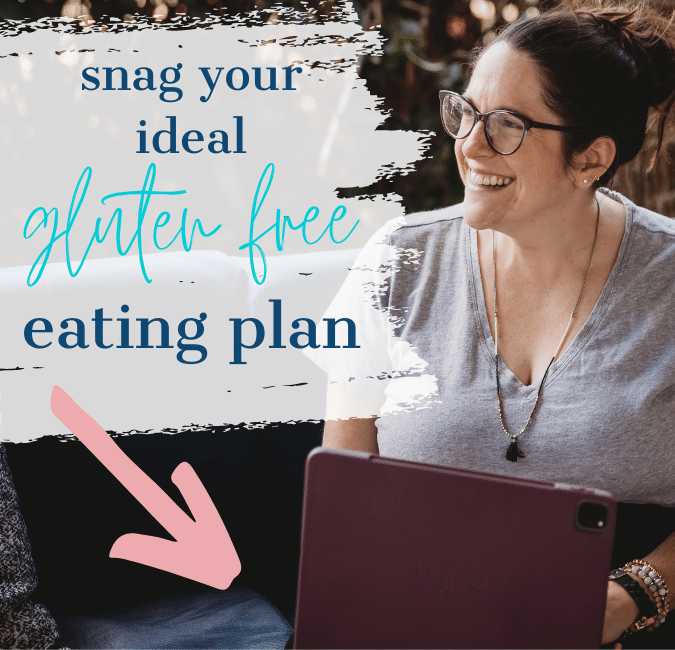 Other posts & recipes you will love: