Are you one of those people that just love chocolate in all different forms, but follow a gluten-free diet? Then you might be wondering: Are Snickers Bars gluten-free?
This guide will have the answer to all your Snickers Bars questions so you know what chocolates you can enjoy as a sweet treat and which ones are made without gluten-containing ingredients.
Keep reading to learn more about snickers bars or use the table of contents to jump to a specific section.
---
Are you new here? I also have the following posts to help you live gluten-free without the stress!
…get valuable support from me, and gluten-free peers, in my EXCLUSIVE Facebook community "Stress-Free Gluten-Free" by clicking here!
---
The gluten-free guide below is based on personal experience and research. Always be sure to discuss any medical changes with your doctor for your personal medical needs. Additionally, this post contains affiliate links. As an Amazon Associate I earn from qualifying purchases. My full disclosure isn't that interesting, but you can find it here.
Ready to take back control of your meals and love your gluten free life? Take the 45 second quiz to get a personalized plan with the guide you need to thrive!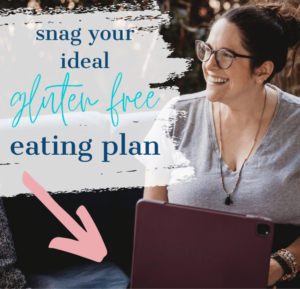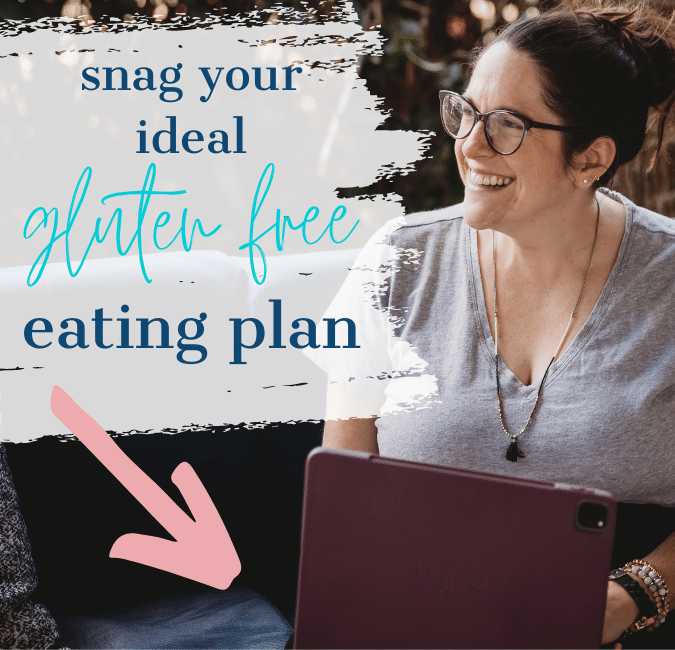 What Are Snickers Bars Made Of?
Traditional Snickers Bars are made of milk chocolate, peanuts, corn syrup, sugar, palm oil, skim milk, lactose, salt, egg whites, and artificial flavor.
Do Snickers Have Gluten?
Before we can answer the question "are snickers bars gluten-free?," it's necessary to understand what gluten is.
Gluten is a protein found in various different grains, including wheat, rye, barley, or oats if they weren't grown separately from gluten-containing grains. You might see these ingredients on the ingredients list of the nutrient label instead of the word 'gluten' itself.
According to the FDA, a product can only have a gluten-free label in the United States if it contains less than 20 mg of gluten per kilogram.
If a product does not have a gluten-free statement on the label, nor have any gluten-containing ingredients on the ingredients list, sometimes it's helpful to contact the company directly to inquire into whether the product has 'hidden gluten' or if it perhaps has a strong chance of cross-contact keeping the product from being labeled as gluten-free.
Don't worry–we contacted Mars, the parent company to Snickers, for you!
According to communication with Mars in December 2022:
"whether or not the product includes a "may contain" statement, it is never labeled as gluten-free because we cannot guarantee that it is gluten-free despite the cleaning and other protocols that we use at our sites. We recommend that you check the ingredient statement and any allergen statements on the pack each time before consuming our product as it has the most up-to-date and accurate information."
In summary, if you read the Snickers ingredients list and there are no gluten-containing ingredients such as malt nor are there any warnings about the product containing wheat, then it is likely gluten-free based on the ingredients.
However, Mars does not guarantee the product to be gluten-free as it may be manufactured on lines that process gluten-containing ingredients.
As always, you can always make your own Snickers bars with this homemade keto snickers recipe.
Gluten-Free Snickers Varieties
Here are some varieties of snickers that are gluten-free based on being formulated without gluten-containing ingredients:
Snickers Dark Chocolate Almond Brownie
Snickers Ice Cream Cups
However, keep in mind that while these are formulated without any gluten-containing ingredients at the time of writing this article, the company itself does not guarantee these products as gluten-free and states that the product formulations may change. While they are likely safe on a gluten-free diet, you must use your own discretion on what you feel comfortable with.
Snickers Products That Are Not Gluten-Free
While grocery shopping, you may have noticed that Snickers offers ice cream options. This may have you wondering "Is Snicker Bar Ice Cream Gluten-Free?" Below is a list of ice cream products that are NOT gluten-free.
Snickers Ice Cream Bars
Snickers Ice Cream Pint
These items directly are formulated with gluten containing ingredients.
Are Fun Size Snickers Gluten-Free?
Fun Sized Snickers are gluten-free as they do not contain any gluten-containing ingredients. However, you will want to be mindful of the flavor you choose and check the ingredients on the packaging before purchasing to ensure no gluten ingredients have been added.
Many have cited concerns about the 'fun size' candies in particular being made on different lines than the regular ones and not having the same level of allergen control, but Mars has not cited any different allergen procedures for fun size bars than regular sized bars.
As you can see, snickers does have options that are formulated without gluten. However, whether you choose to eat these bars on a gluten free diet is up to you and your level of comfortability.
Did you find this post answering "Are snickers bars gluten-free?" helpful?
If so, be sure to share this are Snickers gf post on social using the share buttons below or pin it to Pinterest to save it for later!
What's they key to loving your gluten free life? Take this quick quiz to get a personalized plan with the guide you need to thrive!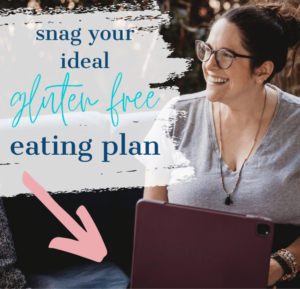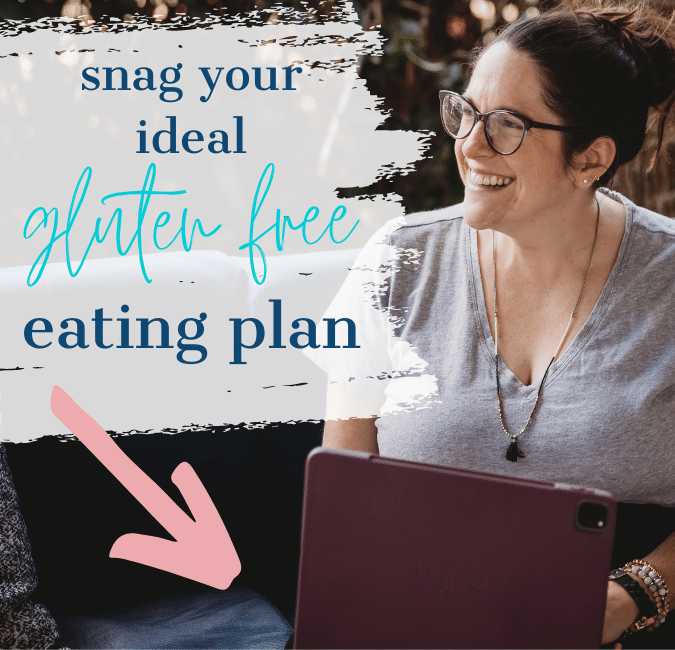 Other posts & recipes you will love: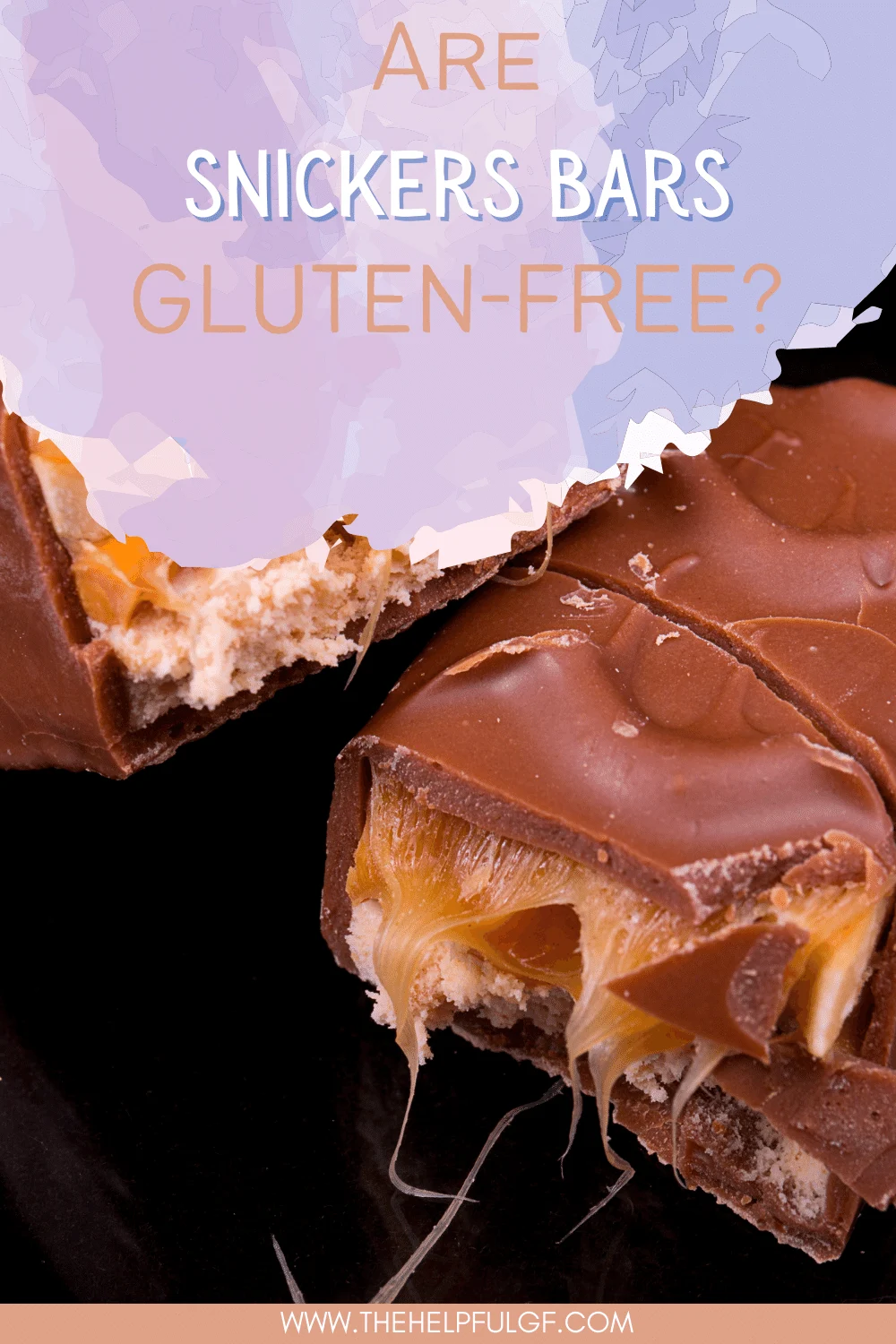 Thanks for reading this article on are Snickers gluten free?