Gluten-free living is never easy. But, here's a popular tip to make it smoother — the Instant Pot. While it might seem daunting at first, using an Instant Pot is quite easy.
Keep reading for these easy gluten-free instant pot recipes for beginners, and you'll be on your way to kitchen success.
This post contains affiliate links. As an Amazon Associate I earn from qualifying purchases. My full disclosure isn't that interesting, but you can find it here.
---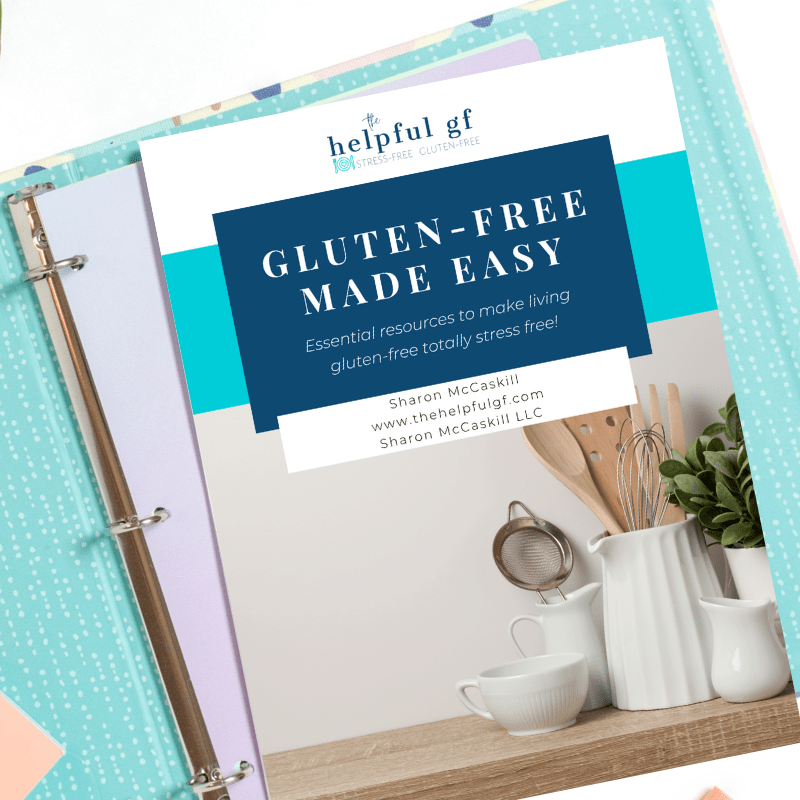 Grab your FREE copy of Gluten-Free Made Easy!
15+ pages of essential resources to make living gluten-free totally stress free.
---
Instant Pot Beans
You can cook dried beans in the instant pot with no need to soak!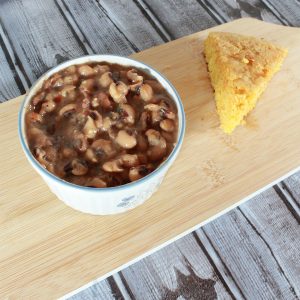 If you're looking for a tried-and-true recipe, check out my recipe for Southern Style Black Eyed peas.
Gluten-Free Pasta in the Instant Pot
Pasta is usually made from some form of wheat and is a big no-no if you're allergic to gluten or have Celiac disease. So choose gluten-free pasta (see my favorite brands here!), that's made from safe ingredients like brown rice, quinoa, etc. Do note, however, that the cook times vary from traditional pasta.
Ingredients:
Instructions
Put your Instant Pot into saute mode, and cook the ground beef for 6-8 minutes, till it gets an even brown color
Pour in the spaghetti sauce along with the water
Put in the pasta, moving it around gently so that it doesn't stick to the bottom
Cook in manual mode for 4 minutes
Do a quick pressure release
Serve hot with tomato sauce, cheese, and seasoning of your choice
Easy Instant Pot Boiled Eggs
Boiled eggs are one of the easiest dishes to cook up when you've got a lot of hungry stomachs to feed, with very little time. This Instant Pot recipe gives you perfectly hard-boiled eggs in just about 15 minutes.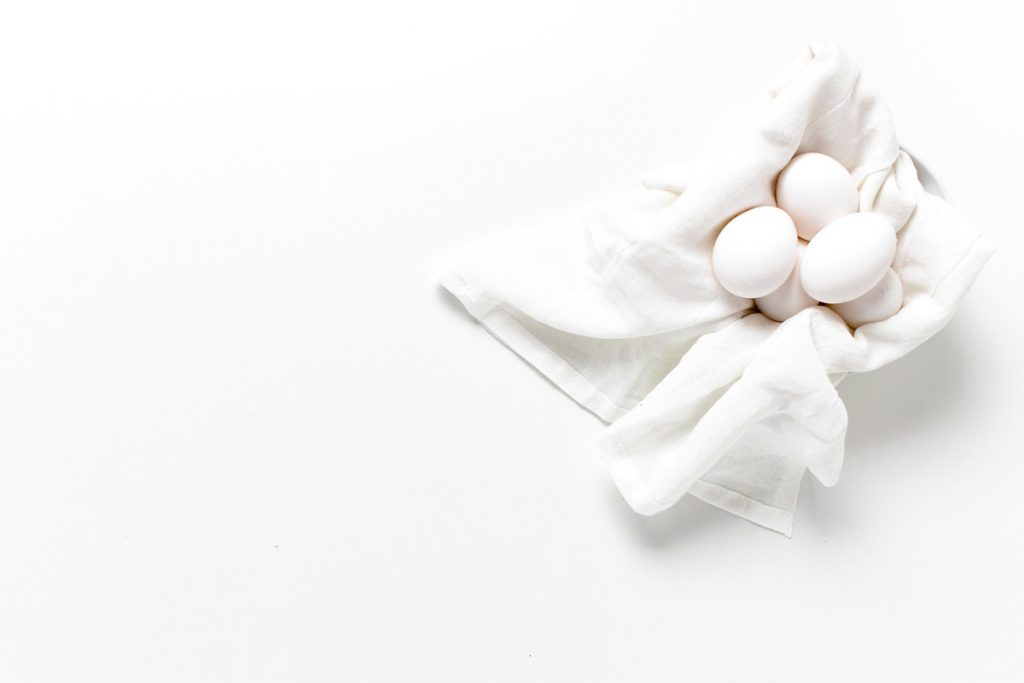 You just need an Instant Pot egg rack like this one. Don't worry–they're so affordable and worth every penny!
Ingredients
Instructions
Pour the water into the pot, and place a trivet or egg rack in it
Place eggs on the trivet/rack, and seal the lid
Cook for 5 minutes under high pressure
After cooking, let the pressure release naturally for 5 minutes
Then, get the remaining pressure to release quickly
Take the eggs, and place in a bowl of cold water for 3 minutes and peel
Do you have a hard time getting hard boiled eggs to peel nicely (like I do!)??
This super cheap egg peeler has changed.my.life. for less than $10!
Gluten-Free French Fries in the Instant Pot
All french fries are not created equal. Because while all potatoes are gluten-free, all fries are not. Why? Because your fries may be manufactured alongside other gluten-containing products. Besides, restaurants may use the same fryer for fries as well as other batter-coated food. Also, be wary of fries that come with a coating – it may have gluten.
But you don't have to worry with this Instant Pot recipe. It's guaranteed to be gluten-free as well as delicious.
Want to make fries from scratch even easier? Try out a fry slicer like this one. Once you have one of these there's no reason to buy premade french fries again!
Ingredients
Instructions
Put the water, as well as a trivet into your Instant Pot
Mix the potatoes, spices, and oil in a bowl
Put the coated potatoes upon the trivet
Cook on high pressure for 10 minutes
Allow a natural steam release, and serve with your preferred dips
Simple Steamed Vegetables in the Instant Pot
Steamed vegetables in an Instant Pot are not just faster, they're also healthier. That's because due to the quick cooking, more of the nutrients are retained, as compared to conventional steaming.
Ingredients
Chopped fresh vegetables of choice
1 tbs butter (or coconut oil for dairy-free or vegan)
1/4 cup water
1 tsp garlic powder
Salt & pepper as per taste
Instructions
Pour the water into the Instant Pot
Put in the vegetables. Ideally, place them in a steamer.
Sprinkle the garlic powder and close the lid
Cook for 3 minutes under high pressure, and then release pressure quickly
Open, add butter, and stir
Add more seasoning if required
To get your kids to gulp down these veggies without realizing it, hide them in any of these Vegan Shake & Smoothie Bowl Recipes.
Perfect Instant Pot Jasmine Rice
Soft, fluffy, fragrant rice? Tick. Cooks within 15 minutes? Yes please. This jasmine rice recipe is just what you need when you want to dish up something exotic, with oodles of time to spare. If you'd like to elevate your culinary experience even further, just take a cup of the rice and use it in this delicious Rice A Roni in Instant Pot preparation. (no…. Rice A Roni still isn't gluten-free, but trust me–you don't need it when you can make delicious rice on your own!)
Ingredients
2 cup Jasmine Rice (<–this brand is delicious and tested to be gluten-free)
2 cup water
Salt, cumin, or any spices you prefer
Instructions
Gently rinse the rice till water runs clear
Combine the rice, water as well as any spices in the Instant Pot's inner chamber
Seal and cook on high pressure for 4 minutes
Allow for a natural pressure release for 10 minutes
Then, vent out any remaining steam manually
Uncover the lid and fluff up the rice with a fork
3 Ingredient Beef and Broccoli in the Instant Pot
When following a gluten-free diet, you must ensure there are no nutrients missed. This simply scrumptious beef and broccoli recipe is a good source of vitamins and iron, very important when you're avoiding gluten-laden foods.
Ingredients
Instructions
Set the Instant Pot to Saute, spray with cooking spray
Brown meat, in batches
Add the sauce to the Instant Pot, and stir well
Seal the lid, and set to high pressure for 10 minutes
When done, release pressure quickly
Add broccoli, stir, and cook under high pressure for a further 2 minutes
Release pressure quickly again, and stir (if needed, add additional sauce).
Now that you've got a start, go ahead and adapt more of your recipes to the Instant Pot. You could even adapt any Instant Pot recipe to a gluten-free diet, by following these tips.
Did you love this post? Don't forget to pin it to Pinterest for later or share on social media by using the social share buttons below.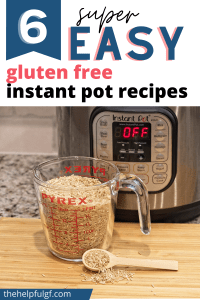 Looking for more gluten-free recipes to try?
Here are more easy gluten-free recipes you will love: