Are you looking for a way to cook and bake gluten free without sacrificing the taste of texture? If yes, then you should definitely check out our Gluten Free Flour Guide.
This article will give you some great ideas on how to replace wheat flour with other gluten free flours.
Keep reading to learn more about some of the most popular gluten free flours available and the pros and cons of each, plus tips for baking with gluten free flour or use the Table of Contents below to jump to the section of your choice.
---
Are you new here? I also have the following posts to help you live gluten-free without the stress!
…get valuable support from me, and gluten-free peers, in my EXCLUSIVE Facebook community "Stress-Free Gluten-Free" by clicking here!
---
The gluten-free guide below is based on personal experience and research. Always be sure to discuss any medical changes with your doctor for your personal medical needs. Additionally, this post contains affiliate links. As an Amazon Associate I earn from qualifying purchases. My full disclosure isn't that interesting, but you can find it here.
Ready to take back control of your meals and love your gluten free life? Take the 45 second quiz to get a personalized plan with the guide you need to thrive!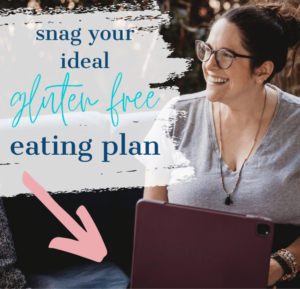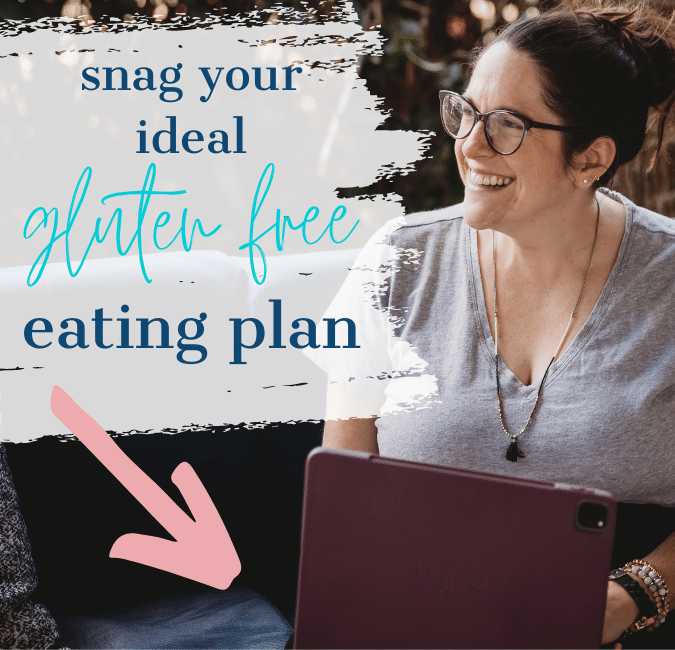 If you want to bake gluten free, then trusty gluten free flours or a flour blend becomes an essential in your pantry.
Before we get started breaking down the essential things you need to know about these flour options, there are some important things you need to know about using gluten free flour.
The main thing you need to know when baking recipes using gluten free flour is to weigh your flour using a kitchen scale like this one.
Your baking results will be so much better than using a measuring cup.
Where do I buy gluten free flour?
Your local grocery store should have at least something in stock– most groceries will have at least one brand of a gluten free all purpose blend and a few single flours. However, in my experience, it's much more affordable to buy gluten free flour and other gluten free baking necessities online at places like Amazon or Thrive Market.
Learn more about why I love Thrive Market here, or you can snag a promotional link to receive up to 25% off your first order plus a free gift by clicking here!
Keep reading to see the difference between all the different gluten free flours available. I even included my absolute favorite brands with easy links to order them affordably online!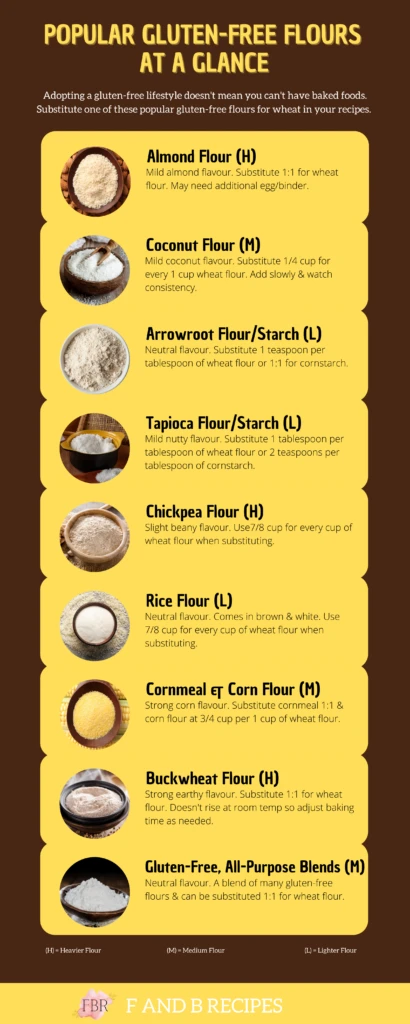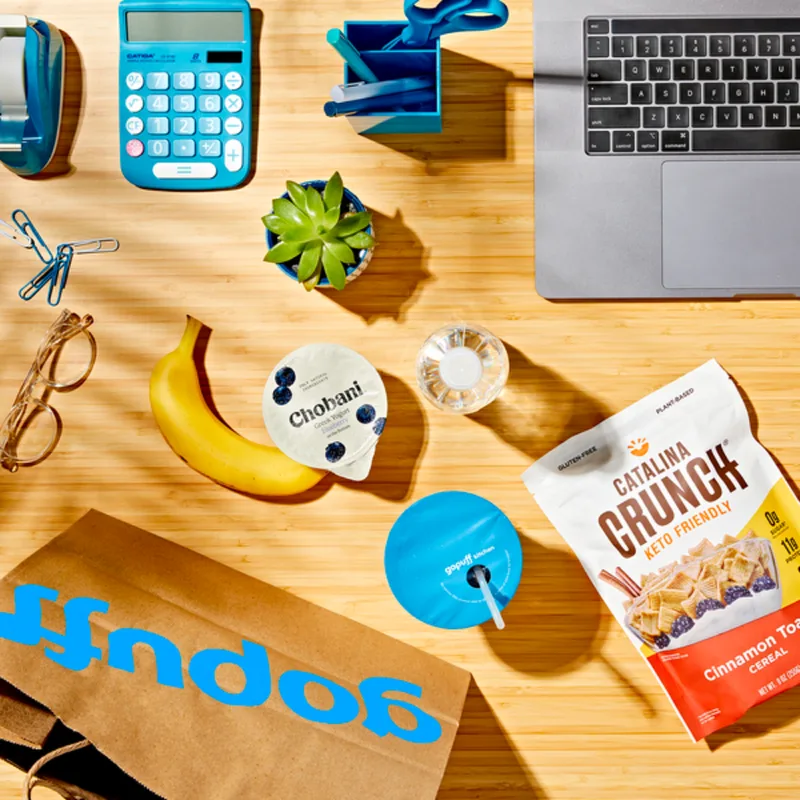 Sick of making grocery runs? Me too!
Try GoPuff for quick and easy grocery delivery including your favorite gluten-free essentials!
Get $100 off + free delivery on SUMMER snacks, drinks, booze & more. Use Code: Welcome1010
Almond Flour
Almond flour is a hearty, grain free flour that has become really popular in gluten free baking. This is one of the 3 single flour blends that I keep in stock at home.
It's a great option if you're trying to eliminate grains and it also contains lots of minerals.
If you're wondering "can I use almond flour instead of gluten-free flour when baking"… the answer is definitely yes!
Almond flour can sub 1:1 in baking, resulting in a denser baked good.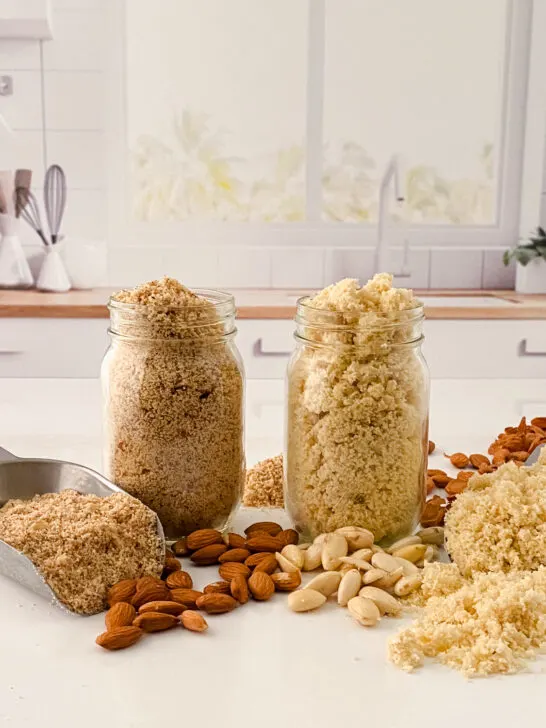 Almond Flour Baking Tips:
When I use almond flour, I'm a bigger fan of using half almond flour, half all purpose gf flour. I think this solves the 'density' problem.
However, if you are subbing almond flour 1:1 in a recipe, try adding an additional egg!
Want to try out a tried & true gluten free recipe using almond flour? Try my almond flour blondies here!
Best Gluten Free Almond Flour:
I'm a huge fan of Anthony's Goods (you'll see them recommended frequently in this post) because their products are tested and verified gluten free, affordable, and restaurant quality.
Try Anthony's Goods Blanched Almond Flour on Amazon here.
Did you know? You can also make your own! Learn how to make almond flour and almond meal here!
Coconut Flour
Coconut is another single ingredient gf flour I keep on hand for baking. It's great for low carb & nut free baking. It does retain a bit of coconut flavor, but is very light making it good for gluten free baking.
When using it in recipes, I recommend using an actual coconut flour recipe. This is because it's a very spongy, absorptive flour, so you cannot sub it in a 1:1 ratio. A good rule of thumb is for each cup of wheat flour, sub 1/4 to 1/3 cup of coconut flour.
Best Gluten Free Coconut Flour:
Again, I use Anthony's at home–great texture and great price!
Check out the price on Anthony's coconut flour on Amazon here.
Arrowroot Flour / Arrowroot Starch
Arrowroot flour (also called arrowroot starch) is a super fine grain free flour popular in paleo cooking. It comes from a root and makes a wonderful thickener in recipes like soups and gravies.
You'll rarely use arrowroot 1:1 in baking recipes, but including it results in a crunchier crust.
Best Gluten Free Arrowroot Flour:
Anthony's Foods also makes a good premium arrowroot flour at a great price.
Check out Anthony's Arrowroot starch/ flour on Amazon here.
Tapioca Flour / Tapioca Starch
Like arrowroot, tapioca flour is made from the root of a plant. It's very similar to arrowroot flour and they can sub for each other often in gluten free and paleo recipes. Tapioca flour is also called tapioca starch as it's basically pure starch only containing trace amounts of protein and fiber.
Want to know more about tapioca starch? This post has all the details on the best gf tapioca brands!
Best Gluten Free Tapioca Starch:
When it comes to tapioca starch, Bob's Red Mill makes my favorite! In addition to being gluten free, it's also Paleo Friendly & Kosher Pareve.
Check out this two pack of Bob Red Mill tapioca flour on Amazon here.
Chickpea Flour
Chickpea flour (also called garbanzo flour or gram flour) is a high fiber & high protein flour with nutty taste made from the popular legume.
It's pretty grainy in texture, and used frequently in Mediterranean cooking.
Chickpea flour can sub 1:1 in recipes, just be sure to take into account the texture of the flour as the resulting baked good may be fairly dense.
Best Gluten Free Chickpea Flour:
Bob Red Mill's chickpea flour is stone ground from whole garbanzo beans to retain both the fiber & protein.
Check out the savings on this four pack from Amazon.
Rice Flour
Rice flour comes in a couple different varieties, most commonly brown rice, white rice, or sweet rice.
Rice flour is a neutral flour usually found as a staple flour in all purpose flour blends due to its versatility. Additionally, you may see rice flour as a pretty common ingredient in Asian recipes.
When purchasing rice flour, be sure to note which grind you're getting as it can come in coarse, semi-coarse, fine, or super fine.
Best Gluten Free Rice Flour:
Anthony's makes an assortment of rice flours, snag the one you need for your specific recipe!
Cornmeal / Corn Flour
Corn flour and cornmeal are both popular in gluten free baking and cooking! But it's important to understand the difference between corn flour and cornmeal.
Both cornmeal and corn flour are milled from dried ground whole corn kernels and are high in fiber. However, cornmeal is very coarse and used for its coarse texture, while corn flour is finely ground and acts more like a traditional flour.
Corn flour can also be soaked in slaked lime. Then it's called masa harina.
Both cornmeal and corn flour should be differentiated from corn starch which is a finely ground powder made from only the starchy part of the corn–not the whole kernel.
Best Gluten Free Cornmeal:
I use Bob Red Mill's gluten free Cornmeal at home for making cornbread and more!
Check out this multi-pack for great savings at Amazon here.
Best Gluten Free Corn Flour:
Looking for corn flour to make tortillas, tamales, or arepas instead? Try this masa harina!
Try King Arthur Flour organic masa harina flour on Amazon here.
Buckwheat Flour
Despite it's name, buckwheat is a gluten free pseudocereal that you may often see in gluten free baked goods.
Buckwheat is very high in vitamins and minerals, but can be crumbly in gluten free baking due to its coarseness.
If wanting to experiment with buckwheat flour, I recommend combining it with a lighter flour like rice flour or tapioca, or looking for a recipe specifically using buckwheat.
Want to know more about buckwheat on a gluten free diet? Then check out this in-depth article all about buckwheat!
Best Gluten Free Buckwheat Flour:
If looking for a trusty buckwheat flour, try this one by Pereg. It's all natural and a good consistency for all purpose baking.
Check out Pereg Buckwheat Flour on Amazon here.
Gluten Free All Purpose Blends
Using a pre-made gluten free flour blend is the best gluten free flour to use if you are new to gluten free baking, want to sub 1:1 trying to make a regular recipe gluten free, and don't want to make your own flour blend.
Personally, this is how I do the majority of my baking.
Below are what's probably the four best gluten free flour blends to try:
King Arthur Gluten Free Measure for Measure Flour
I personally think King Arthur's Gluten Free Flour is the best gluten free all purpose flour. Baked goods turn out fluffy and golden, and not at all fragile and gritty.
Personally, I always have an extra bag of this on hand from my Amazon Subscribe & Save orders. While my closest grocery store does carry this regularly, I save a few dollars per bag having it on autoship so I always have my best gluten free flour blend for baking.
Check out the pricing on Amazon here.
Bob's Red Mill Gluten Free 1-to-1 Baking Flour
Bob's Red Mill is a classic brand in the gluten free space. For a long time, their products were the only ones I could find regularly without doing a special order. This flour is good–and dependable!
It's light and baked goods will hold together (i.e. not just turn into a powdery crumble).
Visit Amazon here to see current pricing on Bob's Red Mill Baking Flour.
Cup 4 Cup Multipurpose Flour
This flour blend does produce wonderful results with beautiful browning, but tends to be a bit more costly. Additionally, this blend contains milk powder making it not suitable for individuals who are also dairy free in addition to gluten free.
See more reviews of Cup 4 Cup Multipurpose on Amazon here.
Krusteaz Gluten Free All Purpose Flour
Krusteaz gluten free flour is one of the more affordable gluten free flours with no weird aftertaste.
That said, I find that Krusteaz products (both this all purpose flour and their boxed mixes) turn out better when batters rest for 15-20 minutes before baking.
Check out the current price of Krusteaz all purpose flour on Amazon here.
Ready to take back control of your meals and love your gluten free life? Take the 45 second quiz to get a personalized plan with the guide you need to thrive!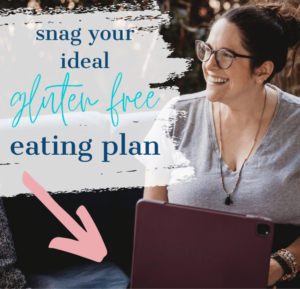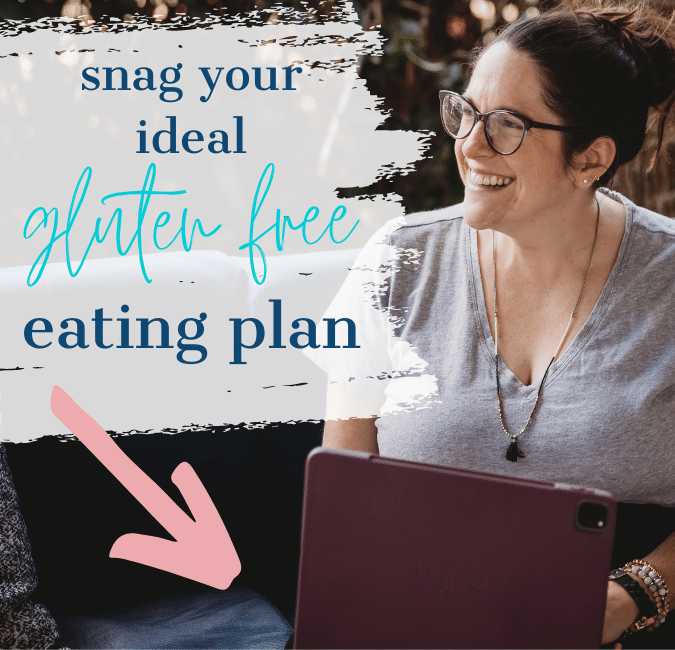 Frequently Asked Questions about Gluten Free Flours:
What gluten-free flour is closest to all-purpose flour?
As mentioned above, an all purpose gluten free flour blend is going to be the closest to all-purpose flour. While you can substitute other single-ingredient flours for all-purpose flour at a 1:1 ratio, the texture and density of the baked goods will not be as close to one made with a wheat-based all-purpose flour.
Which gluten-free flour rises best?
The rise of a flour is more dependent on the amount of leavening agent like baking powder than the actual flour. That said, using a medium or light grain flour like coconut, a starch, or all-purpose gf blend may be your best bet.
Did you love this post on the best gluten free flours and blends?
Then be sure to pin it to Pinterest or share it on social media using the sharing buttons!
More posts on gluten free baking that you'll love:
Gluten Free Flours Infographic designed by Shristi Patni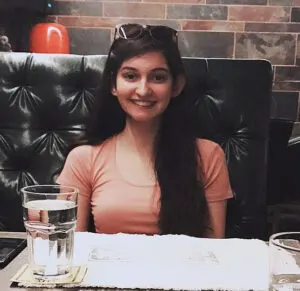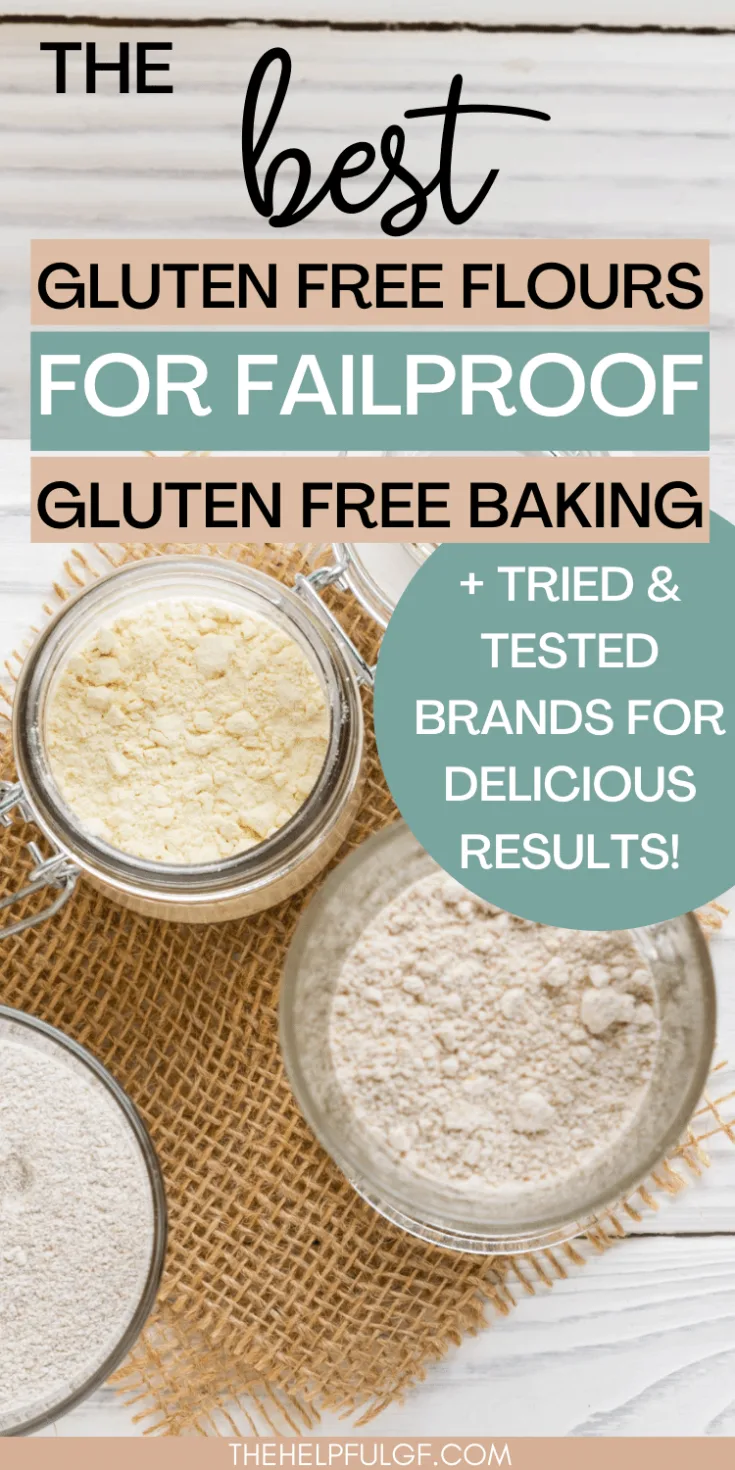 Thanks for checking out this gluten free flour list!