If you follow a gluten free diet, you might find that you get a little nervous anytime you hear the word wheat. Given the nutritious benefits of buckwheat you may still be wondering is buckwheat gluten free?
Don't let the name fool you, because despite its name, buckwheat is gluten free!
Keep reading to learn all about buckwheat on a gluten free diet as well as the best gluten free buckwheat brands and where to buy them.
---
Are you new here? I also have the following posts to help you live gluten-free without the stress!
…get valuable support from me, and gluten-free peers, in my EXCLUSIVE Facebook community "Stress-Free Gluten-Free" by clicking here!
---
The gluten-free guide below is based on personal experience and research. Always be sure to discuss any medical changes with your doctor for your personal medical needs. Additionally, this post contains affiliate links. As an Amazon Associate I earn from qualifying purchases. My full disclosure isn't that interesting, but you can find it here.
Ready to take back control of your meals and love your gluten free life? Take the 45 second quiz to get a personalized plan with the guide you need to thrive!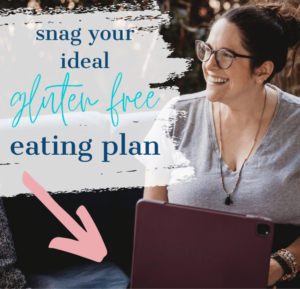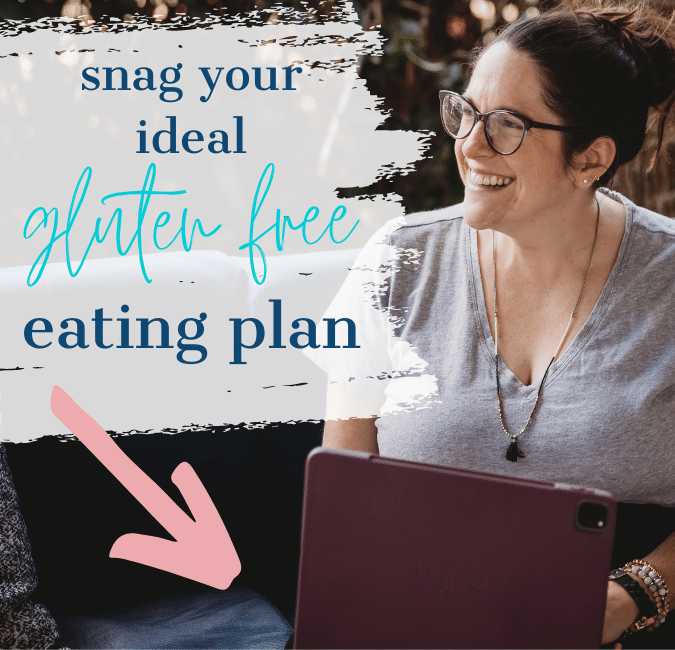 What is buckwheat?
Before we jump into what buckwheat is, let's talk about what it's not. Buckwheat is not related to wheat at all. In fact, buckwheat is not even a grain.
Buckwheat is actually closely related to rhubarb and some other leafy vegetables. Its grain-like seeds make it an excellent alternative to traditional grains for cooking.
As far as taste goes, buckwheat naturally has a slightly nutty flavor.
Some people say it's a bit of an acquired taste, others people say it's amazing. Either way, the nutritional value makes it worth it!
Buckwheat comes in a variety of forms including buckwheat seeds which are also known as buckwheat groats, as well as noodles, pasta and flour.
Buckwheat groats are used in cooking as a whole grain and buckwheat flour is often used in baking. We'll cover both methods for cooking with buckwheat below.
Is Buckwheat Gluten Free?
Yes, buckwheat, also known as beech wheat or kasha, is naturally gluten free. Even though it looks like a grain, it's safe to eat on a gluten free diet.
Is Buckwheat Flour Gluten Free?
Yes, buckwheat flour is naturally gluten free as well, as long as it's plain buckwheat flour (not a blend with gluten containing grains) and is processed separately from gluten containing grains.
Keep reading for some really great certified gluten free buckwheat flours!
Is buckwheat safe for celiac and gluten intolerance?
Buckwheat is safe for celiac and gluten intolerance. But it is important to be very diligent in watching for cross contact.
Cross contact is what happens when gluten free foods come into contact with gluten containing ingredients or kitchen tools.
Understanding cross contact is a hugely important part of following a gluten free diet. Take a minute to learn what it is and 4 Steps to Prevent It.
Because buckwheat is a crop, it is possible for cross contact to occur from the growing stages through production.
To ensure the brand of buckwheat you choose is safe to consume, opt for a brand that is labeled or certified gluten free.
There is a difference between a product that is labeled gluten free and one that is certified gluten free. When in doubt, look for a certified gluten free brand.
Is kasha gluten free?
As mentioned, kasha or beech wheat are just different names all referring to buckwheat. So yes, kasha is naturally gluten free!
Health benefits of buckwheat
Buckwheat offers a whole host of nutrition benefits. It's why buckwheat is such a popular grain alternative for gluten free eaters and their gluten eating counterparts.
In fact, it is so nutritious it is often considered a super-food! It is high in fiber, rich in minerals and is a good source of protein.
Buckwheat contains B vitamins, thiamin, niacin, magnesium, manganese, phosphorus, potassium, copper, iron, zinc and folate.
If all of those vitamins and minerals aren't enough, buckwheat is also low in calories and has almost no fat.
For gluten free vegans and vegetarians, buckwheat is an excellent source of plant based protein. ]
One cup of cooked groats contains nearly 5 grams of fiber and 6 grams of protein.
How to use buckwheat in recipes
If you're wondering how to eat buckwheat, there are so many options! Buckwheat can be used in both cooking and baking.
Typically buckwheat groats are used as a grain alternative in cooking for things like rice and couscous, and buckwheat noodles can be used in place of traditional wheat pasta noodles.
If you love to bake, buckwheat flour can be used to give your baking a gluten free boost of nutrition. Buckwheat flour can also be used as a coating for meat or other protein before frying or baking.
Do I need to soak buckwheat before cooking?
Pre-soaking is not necessarily required before cooking buckwheat, but it can be beneficial.
Soaking your buckwheat helps to drastically reduce the cooking time. Buckwheat is also more easily digested if you soak before cooking.
What can I eat buckwheat with?
The options for what to eat buckwheat with are endless.
Cream of buckwheat is a great gluten free option for a hot cereal breakfast.
Buckwheat groats can be boiled and drained – easy peasey! You can use water, gluten free bouillon, or (the best gluten free) broth for extra flavor. Serve it as a side to your main course.
With a bit of trial and error you'll figure out how well cooked you like your buckwheat. Similar to pasta, some people like it more well done while others like it a little firmer.
Buckwheat can also be toasted which will increase the nutty flavor profile.
Groats can be added to soups or salads or eaten raw. Buckwheat is a highly versatile ingredient!
Where to buy buckwheat groats?
You can find buckwheat groats at specialty food stores, Amazon and Thrive Market.
Be careful about buying your buckwheat groats from any bulk bins.
Bulk bins are highly risky from a cross contact standpoint, and it's best to stay away from them all together.
If you want to know more about how Thrive Market can save you money on a gluten-free diet check out my full review here, or click here to try Thrive Market and get a free gift up to $24.
Bob's Red Mill Organic Gluten Free Buckwheat Groats
Bob's Red Mill is a tried and trusted brand. These gluten free buckwheat groats are certified organic and climate pledge friendly.
This brand is also available in a small bag if you want to test them out or a 4-pack for bulk buying.
As an added bonus, there's a great recipe on the back of the bag for Buckwheat Granola so you can make some yummy homemade gluten free buckwheat cereal!
Get your Buckwheat Groats by Bob's Red Mill Organic on Amazon here.
Pereg Roasted Buckwheat
This brand of buckwheat groats is certified gluten free and certified Non-GMO. Pereg products are 100% pure, fresh, natural and never include any additives, preservatives, fillers, MSG, or food coloring.
Add them to your next Amazon order by clicking here.
Can you substitute buckwheat flour for regular flour?
Yes! You can definitely substitute buckwheat flour for regular flour. But there is a catch!
Because buckwheat flour doesn't have the same properties as wheat flour, you won't be able to substitute it 1:1.
It's common for baking experts to suggest mixing buckwheat flour with another gluten free flour for best results, especially in desserts that need to rise, like cakes.
For things like pancakes and biscuits, you may be able to get away with using only buckwheat flour.
If you're new to substituting buckwheat flour for regular flour, you may want to stick to a buckwheat recipe rather than guessing on your own.
Recipe Hack: Check out the brands listed below on Amazon. Most of them offer a variety of tried and trusted buckwheat flour recipes right on the product page.
Where do you buy buckwheat flour?
Similar to buckwheat groats, you can buy buckwheat flour at specialty stores, Thrive Market and Amazon. Also similar to groats, avoid the bulk bins when buying your buckwheat flour.
Anthony's Organic Buckwheat Flour
This is my go-to brand for buckwheat flour. It's batch tested and verified gluten free and vegan.
Plus, it's super affordable.
Anthony's also offers a variety of recipes to help you kickstart your buckwheat banking adventures!
Get your Anthony's Buckwheat flour on Amazon.
Arrowhead Mills Buckwheat Flour
This highly rated brand of buckwheat flour is certified gluten free, certified organic and certified Non-GMO.
The reviews speak for themselves with this gluten free buckwheat flour!
Click here to view Arrowhead Buckwheat flour on Amazon.
Naturevibe Botanicals Organic Buckwheat Flour
Naturevibe Bontanical's makes a wide variety of high quality flour products. Their buckwheat flour is no exception! Made with 100% pure buckwheat, you can feel completely confident knowing this is both organic and gluten free.
Buy Naturevibe Botanicals Organic Buckwheat Flour on Amazon here.
Did you find this guide to buckwheat on a gluten free diet helpful?
If so, comment below to let me know or share it on social media or Pinterest using the social sharing buttons so you can easily find this post on is there gluten in buckwheat later!
What's they key to loving your gluten free life? Take this quick quiz to get a personalized plan with the guide you need to thrive!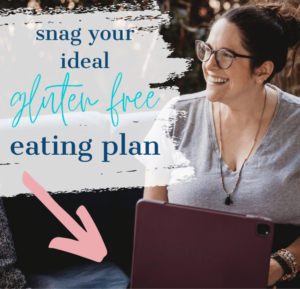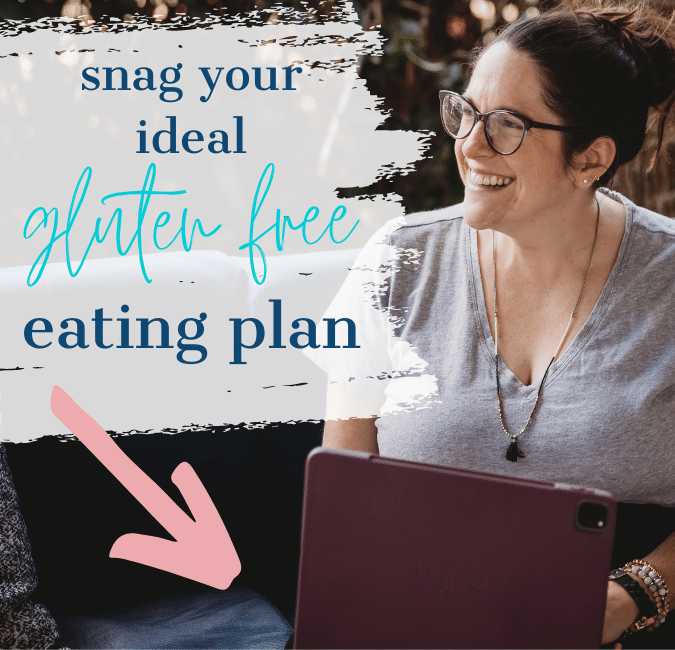 Other Posts You Will Love: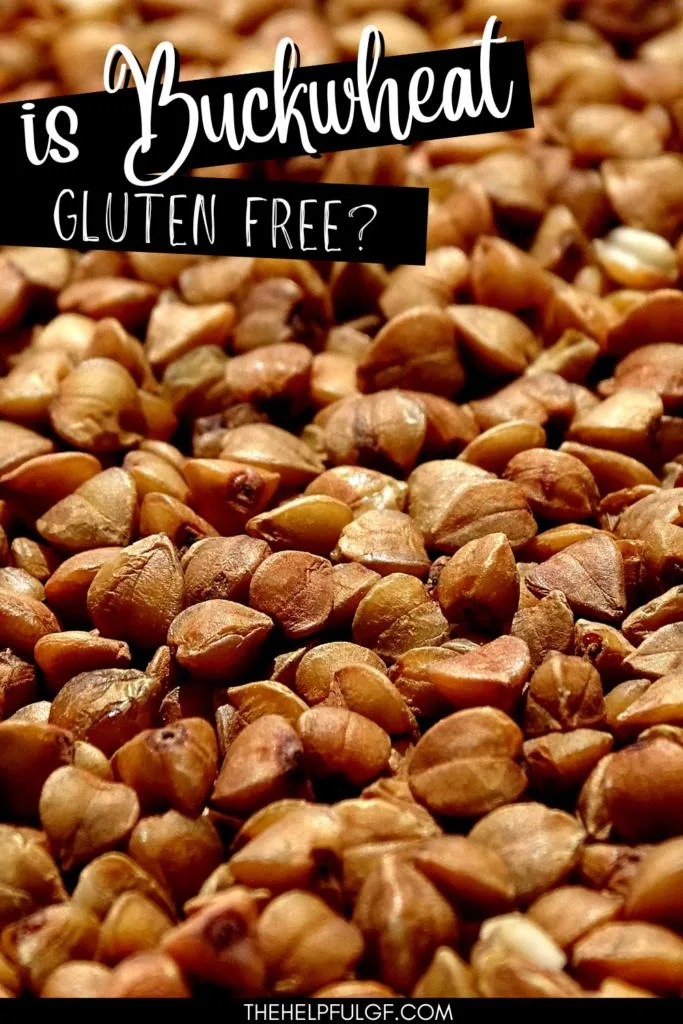 Thanks for reading Does Buckwheat Have Gluten?