Butter is one of those cooking ingredients that every recipe seems to call for. Afterall, there aren't many things that taste better than butter.
But is butter gluten free?
Yes, butter is gluten free! As long as you are using plain butter, it is gluten free. If the butter has been flavored, it is possible that the flavoring ingredient contains gluten. Dairy ingredients, in their plain form, are naturally gluten free.
In this article, I'll cover everything you need to know about, "Is butter gluten free? I'll also cover if margarine, vegan butter and ghee are gluten free."
---
Are you new here? I also have the following posts to help you live gluten-free without the stress!
…get valuable support from me, and gluten-free peers, in my EXCLUSIVE Facebook community "Stress-Free Gluten-Free" by clicking here!
---
The gluten-free guide below is based on personal experience and research. Always be sure to discuss any medical changes with your doctor for your personal medical needs. Additionally, this post contains affiliate links. As an Amazon Associate I earn from qualifying purchases. My full disclosure isn't that interesting, but you can find it here.
Ready to take back control of your meals and love your gluten free life? Take the 45 second quiz to get a personalized plan with the guide you need to thrive!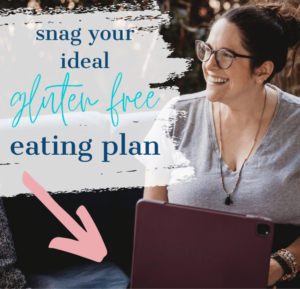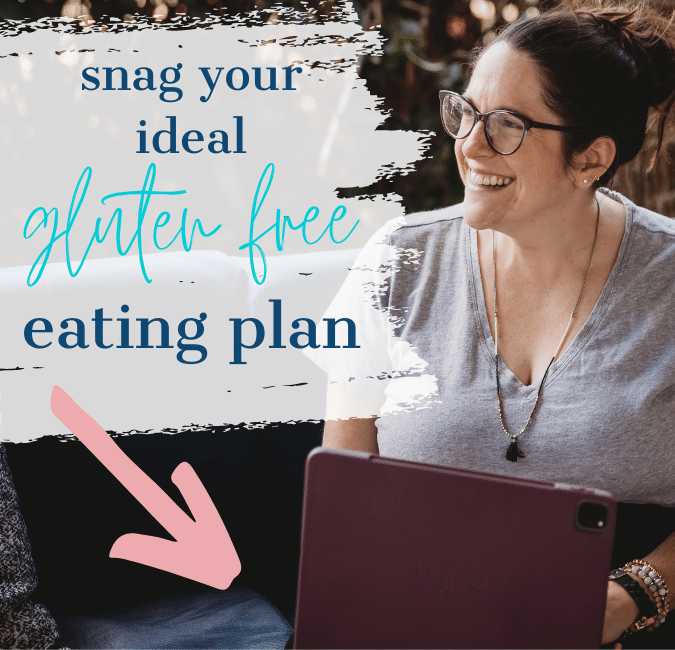 Is Butter Gluten Free?
If you're new to a gluten free diet it can be overwhelming to figure out what is safe to eat. Gluten is a protein found in wheat, barley, rye, and variations of these grains. Because dairy doesn't contain this protein, products like butter are usually gluten free.
The exception to this rule comes in when you're looking at butter that is flavored. It is possible that the flavoring contains an ingredient with gluten. To be safe when shopping for gluten free butter, stick to either salted or unsalted butter, and always read the label.
What is Butter Made From?
Butter is made from cream that has been churned and then cooled into a brick. What qualifies it as butter is the fat content of the milk. Most commonly, butter is made from cow's milk, but it can also be made from the milk of other animals like goats and sheep.
Butter comes in various options including salted, unsalted and spreadable. The difference between salted and unsalted is exactly what you'd expect – the amount of salt.
Unsalted butter tends to be creamier, while salted butter tends to have more flavor. Spreadable butter is made spreadable by the addition of oil.
Are All Butter Brands Gluten-Free?
All pure butter is gluten free. When it comes to butter it's not the brand as much as the product. Keep in mind the same company can make more than one butter product – some of which may not be gluten free.
In order to confirm that the brand of butter you're considering is gluten free, it's best to check the label. For a food to be labeled 'gluten free' it must meet the FDA requirement of containing less than 20 PPM (parts per million) of gluten.
Because dairy products like butter are naturally gluten free, you won't always find a gluten free claim on the packaging.
When in doubt, if you're wondering is unsalted butter gluten free, just take a look at the ingredients list find a butter that contains only cream. If you're wondering is salted butter gluten free, check for a brand containing only cream and salt.
Can Celiacs Eat Butter?
Yes! Dairy products including milk do not contain gluten. Butter is a milk product and is safe for celiacs to eat.
How to prevent gluten cross-contact in Butter
If you live in a household where not everyone follows a gluten free diet, cross contact is a big concern.
Think about it – you get some butter on your knife, spread it across your toast, go back to get a little more butter and finish spreading. Without realizing it, you've just contaminated the butter.
Using a separate butter dish is a good way to avoid cross contact in your butter at home. You can even find a cute little butter dish like this one to make sure you know which one is yours.
If you love to bake for your gluten free friends, always start with new butter. If you're eating butter at someone else's house, ask if you can take butter from a new stick. That way you ensure there is no cross contact.
Cross contact is a really important thing to understand for anyone living a gluten free lifestyle. Be sure to read 4 Steps to Prevent Gluten Cross Contact in the kitchen.
Is Ghee Gluten-Free?
Ghee, which is also known as clarified butter, is gluten free. Just like regular butter, ghee is made from milk, and we know that pure dairy products do not contain gluten.
Unlike butter, ghee is put through a heating process which leaves only the butterfat. This process removes virtually all of the lactose, which makes ghee a great alternative for anyone following a paleo diet.
If you are someone who also experiences lactose intolerance, which happens frequently with celiac disease, ghee is an ideal alternative to butter.
Ghee is easy to find and can be ordered on Amazon or Thrive Market.
Is Margarine Gluten-Free?
Margarine is usually considered gluten free, but it's always best to check the label.
Margarine is not dairy based like butter. It is usually made out of oils, which typically are gluten free, however it's necessary to check the label to ensure no gluten containing additives have been used in production.
Keep reading for our favorite brands of gluten free margarine!
Gluten Free and Dairy Free Butter Substitutes
Are you wondering is vegan butter gluten free? These are my favorite 3 gluten and dairy free butter alternatives.
Milkadamia Buttery Spread- Gluten-Free & Vegan
Milkadamia Buttery Spread is gluten free, dairy free and egg free making it a great vegan choice.
It spreads like butter, tastes like butter and melts like butter – it's a butter trifecta!
Shop Milkadamia spread on Amazon here.
Miyoko's Creamery Cultured Vegan Butter- Gluten Free, Vegan, & Soy Free
For a Soy Free Option try Miyoko's Creamery European Style Cultured Vegan Butter. It's available in Salted and Unsalted options to suit your preference. It is certified organic, gluten free, dairy free and soy free.
Find Miyoko's Creamery Vegan Butter at Whole Foods here.
Earth Balance Soy Free- Gluten-Free, Vegan, Soy-Free
Another great soy free, vegan butter option is Earth Balance Soy Free. Earth Balance has been in the vegan butter business for a while now. This soy free product has plenty of great reviews and it's reasonably priced.
Find Earth Balance at Amazon here.
How to Make Your Own Butter
Making your own butter is actually pretty easy! All you need is a blender or food processor, 2 cups of heavy cream and a ¼ teaspoon of salt.
Pour the cream into the food processor or blender and process until the butter separates. This will take 5 to 10 minutes on medium-high depending on your machine.
Pour off the liquid (this is buttermilk and can be saved for other uses). You can stop here, or:
To extend the life of your butter, you need to wash out the buttermilk. To do this, squeeze and knead your butter in a bowl of ice water. Change the water and continue this process until the water remains clear.
Pat your butter dry with a paper towel and stir in salt to taste.
Was this article on butter & margarine on a gluten-free diet helpful?
If so, comment below to let me know or share it on social media or Pinterest using the social sharing buttons so you can reference it again!
What's they key to loving your gluten free life? Take this quick quiz to get a personalized plan with the guide you need to thrive!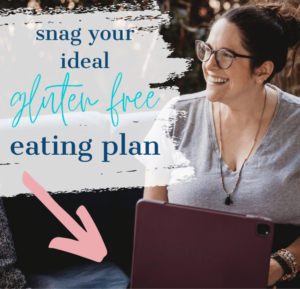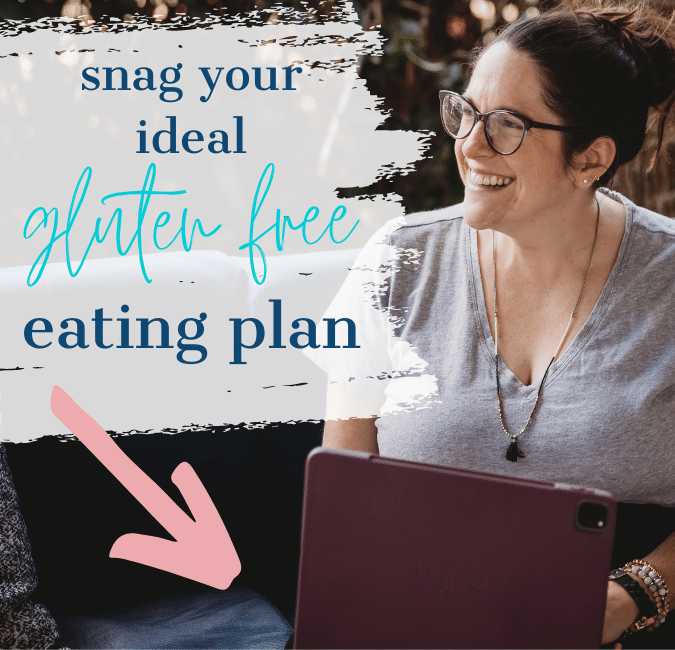 Recommended Gluten-Free Recipes Using Butter: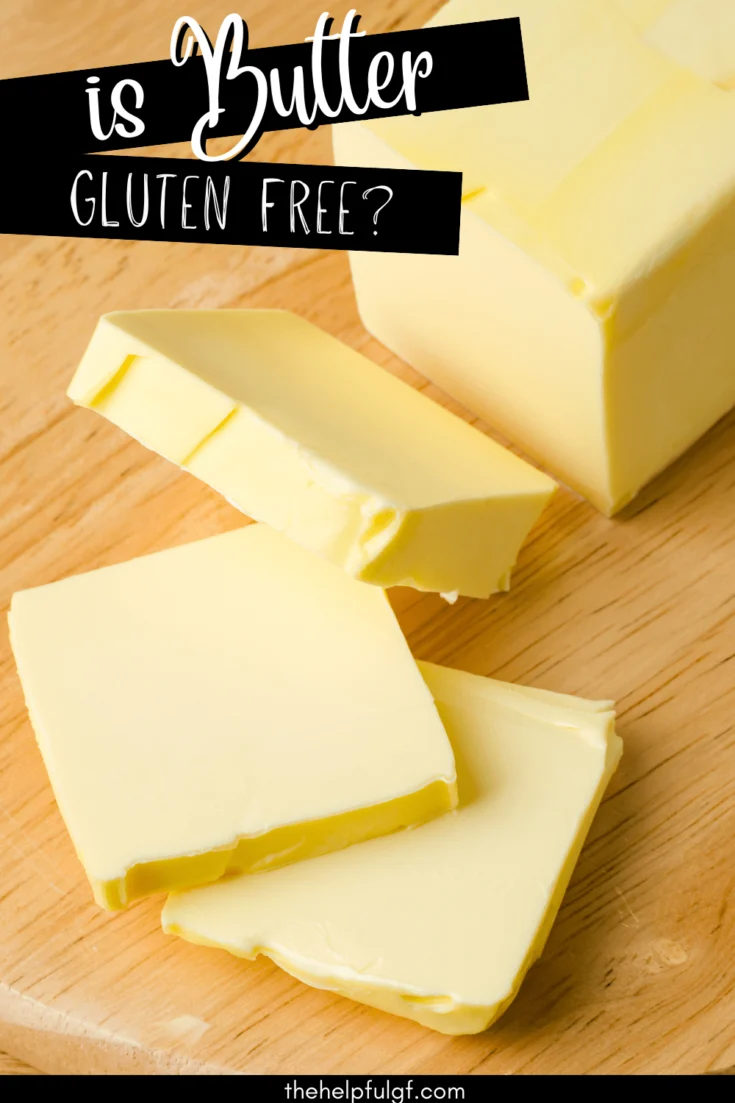 Thanks for reading this post on does butter have gluten!