Gluten free living can feel really complicated, especially when it comes to products like alcohol. Chances are if you follow a gluten free diet, you've wondered 'is rum gluten free?'
Pure distilled rum is gluten free. But that doesn't mean you want to assume that all rum is gluten free, especially with products like pre-made drink mixes. Rum can easily be made with additional gluten containing ingredients that make it unsafe for consumption.
This article will tell you everything you need to know about rum, how to properly choose one that's gluten free and the best gluten free rum brands.
Keep reading or use the table of contents to jump straight to your favorite brand.
---
Are you new here? I also have the following posts to help you live gluten-free without the stress!
…get valuable support from me, and gluten-free peers, in my EXCLUSIVE Facebook community "Stress-Free Gluten-Free" by clicking here!
---
The gluten-free guide below is based on personal experience and research. Always be sure to discuss any medical changes with your doctor for your personal medical needs. Additionally, this post contains affiliate links. As an Amazon Associate I earn from qualifying purchases. My full disclosure isn't that interesting, but you can find it here.
Ready to take back control of your meals and love your gluten free life? Take the 45 second quiz to get a personalized plan with the guide you need to thrive!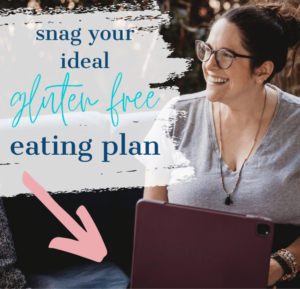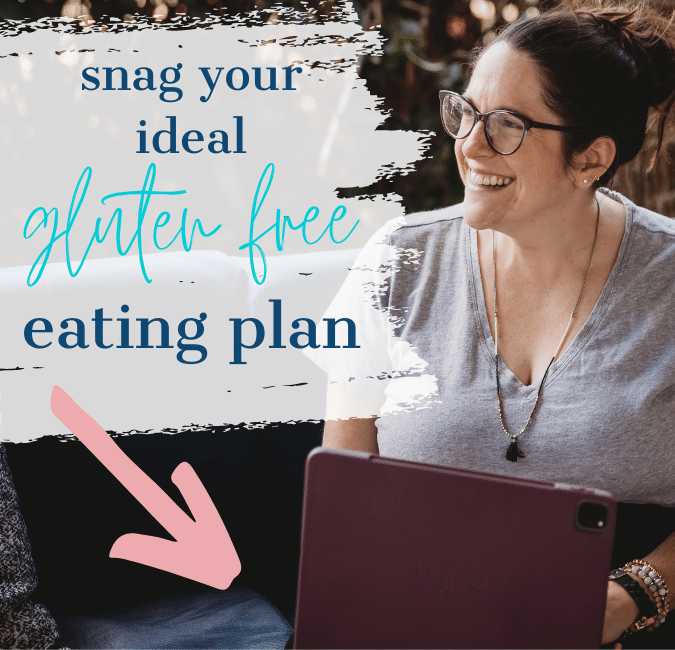 What is rum?
Rum is a type of spirit, which is really just another name for 'hard liquor'. That simply means it has a higher alcohol content and is made using the process of distillation.
What makes rum unique is that it is made from sugarcane products. Typically rum is made with sugarcane molasses. Rum is usually a by-product of sugar manufacture.
Rum can be made in a variety of ways, but the basic steps include first fermenting the sugarcane product followed by a distillation process which separates the alcohol from the fermented liquid.
As a final step, some producers will then age their rum. This step is how we get white or dark rum. While white rum can still be aged, it is aged in steel tanks. Dark rum is aged in oak or bourbon barrels.
The longer the rum is aged, the darker and stronger it gets. Spiced or flavored rums use additional ingredients beyond sugar to create a different flavor.
Is rum gluten free?
In general, all distilled, pure alcohol is gluten free. It is the process of distillation itself that removes any gluten containing ingredients, making it a gluten free product.
Where things get complicated is when ingredients are added back into the alcohol to modify the flavor. This is especially true for a spirit like rum because it is used in so many pre-made mixes for drinks like piña coladas, mojitos, and daiquiris.
You want to watch these added ingredients very carefully!
It's also very important to understand the concept of cross contact, which is possible in the manufacturing of rum. Cross contact occurs when the equipment or tools used to make a gluten free product come into contact with other gluten containing products.
Because of the risk of cross contact, and the differences between food and alcohol, the TTB has ruled that alcohol products can have a gluten free claim, so long as the manufacturer is following good practices.
Choosing a plain, unflavored rum is the most certain way to ensure your rum is in fact, gluten free.
Curious about other kinds of alcohol? Check out the gluten free guide to alcohol here.
Is dark rum gluten free?
Yes, pure dark rum is gluten free. As long as no additional gluten containing ingredients have been added, dark rum is safe to drink on a gluten free diet.
Is white rum gluten free?
Yes, pure white rum is gluten free. White rum goes through the process of distillation which removes any gluten from the alcohol. It is still important to be on the lookout for any gluten containing ingredients added after the distillation process.
Is spiced rum gluten free?
Spiced rum can be gluten free, as long as no gluten containing ingredients were used to make it. Spiced rum has additional ingredients beyond just sugar, which is how it gets its spiced flavor. For that reason it is critical to carefully review the ingredients list or look for a gluten free claim.
Is coconut rum gluten free?
Like spiced rum, coconut rum can be gluten free but there's no guarantee. That being said, carefully reviewing labels, looking for a gluten free claim, or checking with the manufacturer can help to ensure that the rum you're considering is safe.
Is drinking rum safe with Celiac Disease?
Yes! Drinking gluten free rum is safe for people with celiac disease as long as you do not have another secondary condition which makes it unsafe. Be aware of rum that has had ingredients added back in after the distillation process, making it no longer gluten free.
Products like pre-mixed rum drinks are more likely to contain gluten. To be sure, stick to pure, unflavored rum.
Best Gluten Free Rum Brands
Bacardi Spiced Rum
Are you wondering 'Is Bacardi Spiced Rum gluten free'? You're in luck! Not only is it gluten free, it's actually labeled gluten free, so you can confidently choose this brand.
This popular, smooth spiced rum is blended with natural flavors and spices and is perfect for mixing spiced rum drinks.
Barcelo Rum Imperial
This rum is made in the Dominican Republic and aged for up to 10 years. It is ideal enjoyed alone, on the rocks or used in classic cocktails.
Having won an abundance of awards, you can't go wrong with this rum.
Purchase Barcelo Rum Imperial here.
Mount Gay Black Barrel Rum
This Barbados rum is robust and bold. It has notes of gingerbread, lychee and toffee.
Mount Gay has a collection of gluten free rums to choose from, so you're sure to find the perfect blend for your tastes.
Buy Mount Gay rum at TotalWine.com here.
Montanya Rum
If you are looking for a certified gluten free rum, Montanya Distillers has you covered! The owner of this distillery has celiac disease herself and only makes products she can drink.
Montanya Distillers is the world's first certified B Corp rum distillery, so you can feel awesome about choosing this brand.
Buy Montanya Rum at TotalWine.com here.
Captain Morgan White Rum
Captain Morgan original white rum is pure and is therefore a good gluten free choice. This rum has aromas of burnt sugar, soft and sweet melon with a light hint of nuttiness.
This is the perfect rum for a classic rum and Coke.

Buy Captain Morgan White Rum here.
Havana Club Anejo Classic
If you like your rum from Puerto Rico the Havana Club brand is the gluten free rum you're looking for. The Anejo Classic is aged 1-3 years in oak barrels, blended and aged again in oak barrels for a minimum of 3 months.
This rum has both fruity and floral notes with hints of almond, nutmeg, vanilla and oak.
Buy Havana Club rum at TotalWine.com here.
Malibu Original Rum
Are you wondering 'Is Malibu rum gluten free?' I have good news! This tropical coconut rum is! According to their website, Malibu doesn't use any gluten containing ingredients in Malibu Original, Malibu Black, Malibu Flavours & Malibu RTDs.
Tanduay Rum
This Asian rum is made and imported in the Philippines. Tanduay Silver Asian Rum has a taste profile of dried tropical fruits, vanilla, and toasted coconut.
Tanduay rum is available in silver and gold varieties.
Plantation 3 Stars Artisanal Rum
Plantation 3 Stars is a tribute to the historic rums produced in the Caribbean, with a suave blend of the region's three primary terroirs: Barbados, Jamaica and Trinidad.
Plantation Rums has a wide variety of blends to choose from, making it the perfect brand for those with distinguished taste.
Buy Plantation 3 Stars Artisanal Rum at TotalWine.com here.
Frequently Asked Questions about Gluten & Rum:
Is Kraken rum gluten free?
Yes! It is gluten, wheat, nut and lactose free.
Is Bumbu rum gluten free?
Pure rum is gluten free. To be sure if the Bumby rum you want to drink is gluten free, check the label or reach out to the manufacturer directly.
Is Sailor Jerry rum gluten free?
Yes, according to this Twitter thread, Sailor Jerry confirms that their rum is gluten free.
Is Rumchata gluten free?
While Rum Chata doesn't have a gluten free claim, the ingredients used to make it are Carribean rum, Mexican spice and Wisconsin dairy cream which are all gluten free.
Is Bundaberg rum gluten free?
According to the Bundaberg website their products are gluten free and do not contain any wheat or barley ingredients.
Did you find this post on gluten free alcohol helpful?
If so, be sure to use the social media buttons to share it, or pin it for easy access later on!
Ready to take back control of your meals and love your gluten free life? Take the 45 second quiz to get a personalized plan with the guide you need to thrive!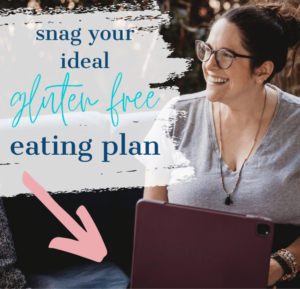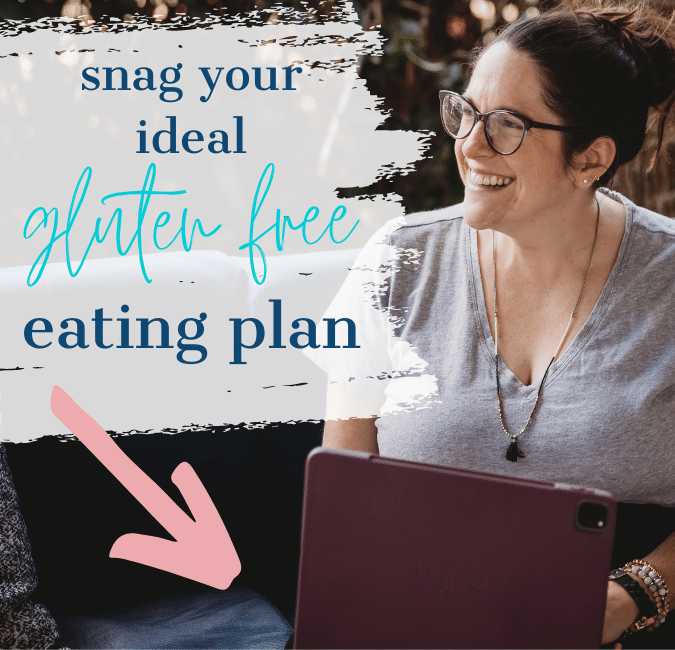 Other Gluten Free Alcohol Posts You'll Love: