If you like to enjoy a fruity cocktail now and again, you might be surprised to discover they are often made using peach schnapps. Its intensely sweet flavor makes it the perfect ingredient for adding a peachy kick. Enjoying a fruity cocktail if you follow a gluten free diet can get a lot more complicated. Are you wondering is Peach Schnapps gluten free? Then you're in luck!
Like many other distilled alcohols, pure Peach Schnapps is naturally gluten free. However, pre-mixed drinks containing peach schnapps may not be gluten free, so being careful with your selection is important.
Keep reading to learn more about which brands are safe for gluten free consumption or use the table of contents to jump around.
---
Are you new here? I also have the following posts to help you live gluten-free without the stress!
…get valuable support from me, and gluten-free peers, in my EXCLUSIVE Facebook community "Stress-Free Gluten-Free" by clicking here!
---
The gluten-free guide below is based on personal experience and research. Always be sure to discuss any medical changes with your doctor for your personal medical needs. Additionally, this post contains affiliate links. As an Amazon Associate I earn from qualifying purchases. My full disclosure isn't that interesting, but you can find it here.
Ready to take back control of your meals and love your gluten free life? Take the 45 second quiz to get a personalized plan with the guide you need to thrive!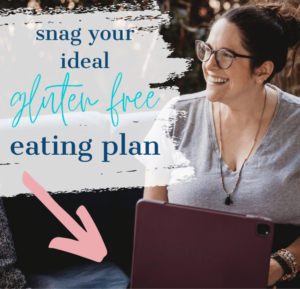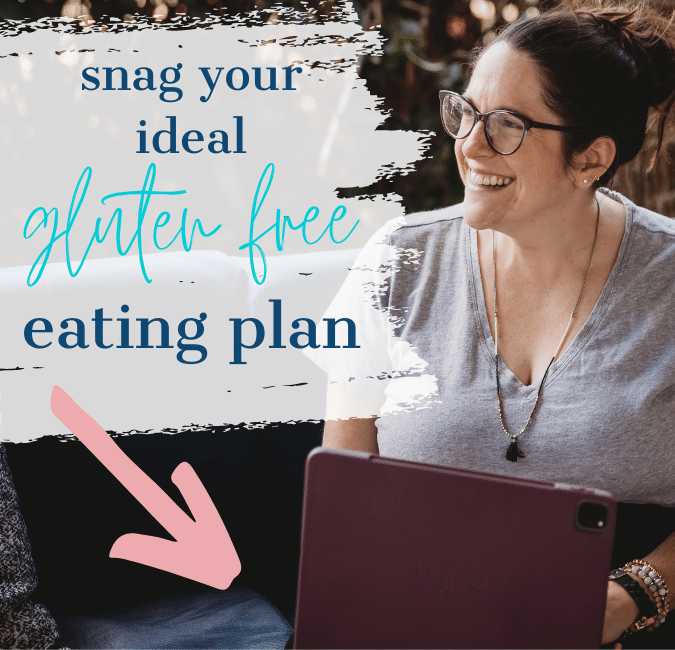 What is Peach Schnapps made of?
Schnapps is essentially a flavored alcohol, and Peach Schnapps is simply a peach flavored alcohol. It is made by combining distilled peaches with a neutral grain spirit.
A neutral grain spirit is a highly concentrated, unflavored alcohol that has been purified through the process of distillation.
Distillation is actually pretty fascinating, especially for people who are concerned with gluten. What makes it so interesting is that this process actually removes all of the gluten proteins from the alcohol.
Many alcohols are made from common grains that contain gluten like wheat, rye or barley. Through distillation the gluten is removed with such efficiency, the remaining alcohol contains less than the FDA's maximum of 20 PPM gluten and therefore qualifies as gluten free.
Is peach schnapps the same as peach liquor?
Peach Schnapps and peach liqueur are similar but they are not actually the same thing. Peach Schnapps is clear in color and has a higher alcohol content than peach liqueur. On the other hand, peach liqueur is a sweet flavored alcohol that is often amber colored and is made from different flavors and extracts, including schnapps.
Is Peach Schnapps Gluten Free?
Yes, Peach Schnapps is gluten free! Peach schnapps is a distilled beverage and thanks to the process of distillation, it is naturally gluten free.
It is important to note here that just because peach schnapps is gluten free, doesn't mean pre-mixed drinks made with peach schnapps are automatically gluten free. Pre-mixed drinks often contain other flavorings and additives that may not be safe to consume.
Always read the ingredient labels to confirm whether or not a beverage is gluten free. If you're not familiar with gluten free labeling and certification, check out this handy guide.
Curious about other gluten free alcohols? Check out the complete guide to gluten free alcohol here.
Can celiacs drink peach schnapps?
If you are a celiac, you are probably wondering "does peach schnapps have gluten?" Peach Schnapps does not have gluten, which means celiacs can drink it!
To ensure you're choosing a completely safe brand, be sure to double check the ingredients or look for a gluten free label.
Best Peach Schnapps Gluten Free Brands:
Looking for the best peach schnapps? Then check out these recommended brands!
---
Shop Gluten Free Products in this Post

---
Mr Stacks Peach Schnapps
Are you wondering "Is Mr Stacks peach schnapps gluten free?" It is! And it's the perfect brand for Fuzzy Navel, Georgia Peach, and Sex on the Beach cocktails.

This brand of peach schnapps is smooth, refreshing and easy to drink.
Purchase Mr Stacks Peach Schnapps here.
DeKuyper Peachtree Schnapps
If you're wondering "Is DeKuyper PeachTree Schnapps gluten free?", you're in luck!
This gluten free peach schnapps is a favorite, and it comes in plenty of size options! It's made right here in the US and has an alcohol content of 15%.

Buy DeKuyper Peachtree Schnapps at TotalWine.com here.
Aspen's Peach Schnapps
Aspen's Peach Schnapps is the perfect balance of soft and sweet with a crisp clean taste. It's excellent flavor at a great price.

This brand is made in the Netherlands and is crafted using only the finest Schnapps carefully blended with peach flavor.
Get Aspen's Peach Schnapps here.
Bols Peach Schnapps
Bols Peach Schnapps has a unique peach flavor with overtones of orange and citrus. If you've been wondering "Is Bols Peach Schnapps gluten free?" it is!

This brand comes from the Netherlands, has a strong and original flavor, and the unique bottle makes it a fun option for gifting.
Where to Buy Peach Schnapps?
Peach schnapps is a very popular type of alcohol and is easy to find. Anywhere you normally buy alcohol like Total Wine, Target, or Drizly likely has options for gluten free options available.
Frequently Asked Questions about Peach Schnapps:
What can be used as a substitute for Peach Schnapps?
There are plenty of options that can be used as substitutes for peach schnapps. Depending on what you're using it for, you can try peach juice, peach vodka, peach puree, peach soda or peach extract. Apricot flavored alcohol is another option.
Is Mr Boston peach schnapps gluten free?
Since Mr Boston peach schnapps is a neutral liqueur it is considered gluten free. Find it here!
Is Archers peach schnapps gluten free?
Yes! In fact, this product is listed as gluten free, vegan and vegetarian.
Is Dr Mcgillicuddy peach schnapps gluten free?
According to their website, "In most countries around the world, our spirit products are considered to be naturally free from gluten because the distillation process removes gluten and other proteins associated with source grains." However they also state, "unless our product is specifically labeled "gluten-free," we make no claims to the gluten-free nature of the products.
Is Mcguinness peach schnapps gluten free?
Since Mcguinness peach schnapps is pure, it is considered gluten free. When in doubt, you can always reach out to the manufacturer directly for confirmation.
Did you find this post on gluten free alcohol helpful?
If so, be sure to save it to Pinterest or share it on social for future reference.
Ready to take back control of your meals and love your gluten free life? Take the 45 second quiz to get a personalized plan with the guide you need to thrive!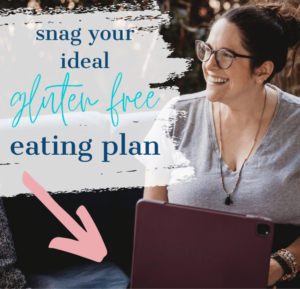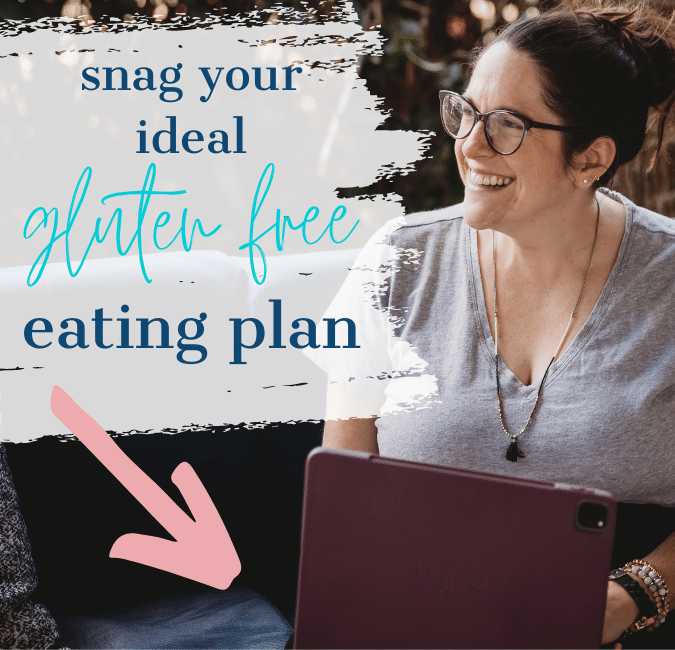 Other Posts About Alcohol on a Gluten Free Diet: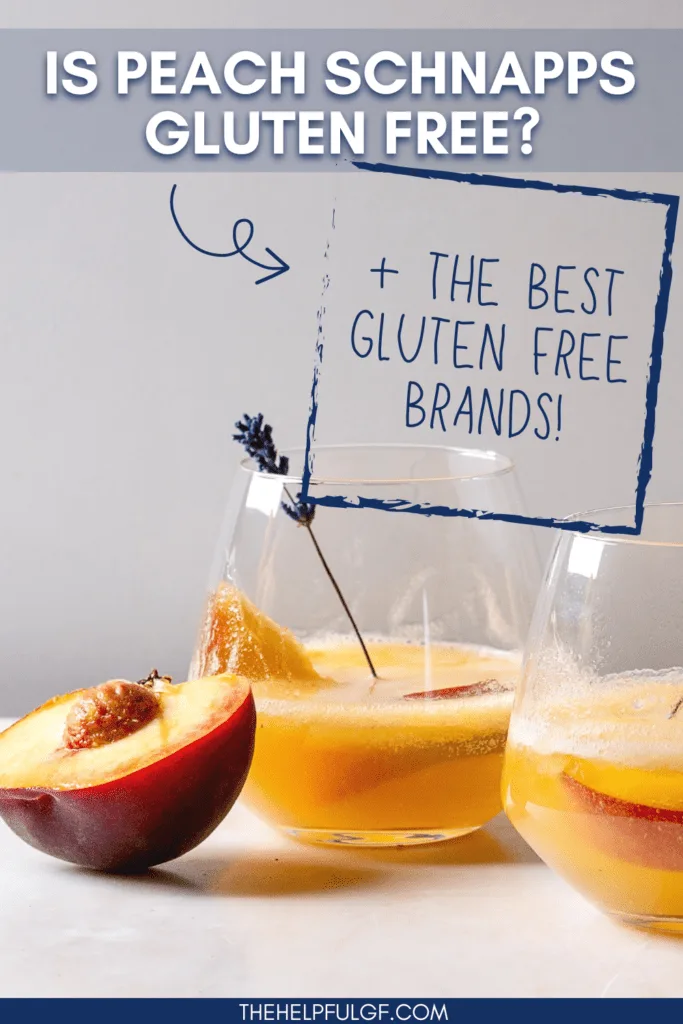 This post was part of our gluten free liqueur series. Thanks for reading!