When it comes to maintaining a gluten-free diet, the devil is often in the details, and spices are no exception. Are spices truly gluten-free, or could hidden gluten be lurking in your kitchen cabinet? In this informative gluten-free spices list, we embark on a journey to uncover the truth about spices and gluten.
We'll explore common misconceptions, share essential knowledge, and guide you to the best gluten-free spice brands, making your gluten-free culinary adventures not only safe but also deliciously flavorful. Plus, we've included convenient shopping links to help you stock your spice rack with confidence. Let's dive in and spice up your gluten-free life!
Use the Table of Contents below to navigate to the section of your choice or keep reading for more information.
---
Are you new here? I also have the following posts to help you live gluten-free without the stress!
…get valuable support from me, and gluten-free peers, in my EXCLUSIVE Facebook community "Stress-Free Gluten-Free" by clicking here!
---
Ready to take back control of your meals and love your gluten free life? Take the 45 second quiz to get a personalized plan with the guide you need to thrive!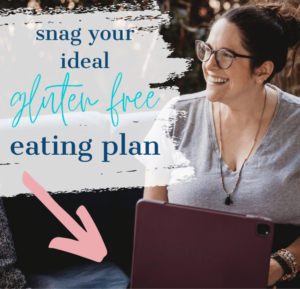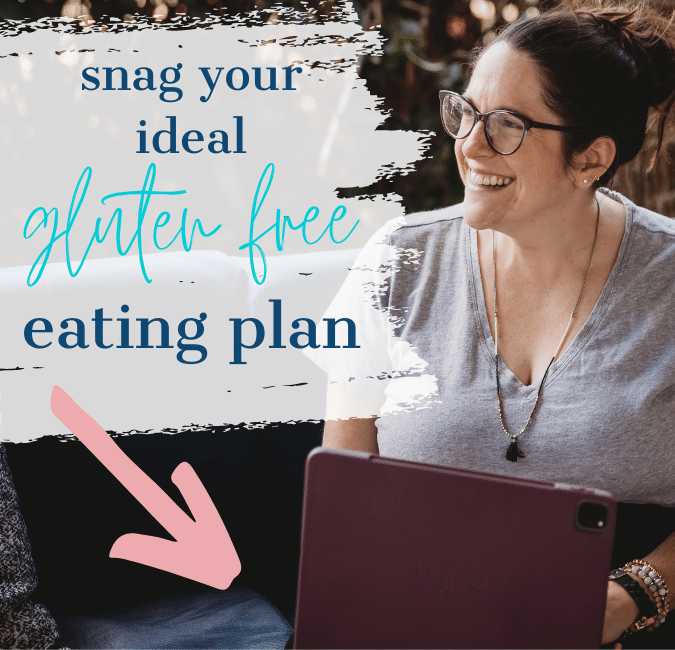 Are Spices and Seasonings Gluten-Free?
Single-ingredient spices and seasonings that come directly from herbs and aromatics are gluten-free. However seasoning mixes often use gluten-containing ingredients (such as wheat flour) as a binder or a thickener in their blend.
Gluten is a protein found in various different grains, including wheat, rye, barley, or oats if they weren't grown separately from gluten-containing grains. You might see these ingredients on the ingredients list of the nutrient label instead of the word 'gluten' itself.
According to the FDA, a product can only be labeled as gluten-free in the United States if it contains less than 20 mg of gluten per kilogram, you will want to watch for cross-contact during processing. Are Store Bought Spices Gluten-Free?
Store bought spices should be naturally gluten-free but you will want to check labels as it will depend on the company and where the spices have been processed and packaged.
Need help understanding gluten free labeling and certification? Learn more in this post.
Is There Hidden Gluten In Spices?
Spices are naturally gluten-free. The difficulty is spice blends may add gluten-containing grains as fillers/thickeners (like taco seasoning) or they may be cross-contact with gluten-containing grains during processing. It's actually not uncommon to see spices that have allergen warnings such as "may contain wheat" on the label–even regular black pepper!
What Spices Should Celiacs Avoid?
Most spices are gluten-free and safe for those with celiac to enjoy, however, you will want to double-check the ingredients to ensure it contains no wheat, especially seasonings and spice blends. Below I have recommended safe brands and options, so make sure to keep reading!
With more and more people being diagnosed with Celiac Disease or choosing to live a gluten-free lifestyle, you may notice that certain spice packaging is labeled gluten-free.
Where Can I Buy Gluten-Free Spices?
You should be able to find some great brands at your local grocery store or convenience store, but there are great options available at online retailers too like Amazon, GoPuff, or Thrive Market.
Thrive Market has great deals on gluten-free products! I use them all the time to stock up on some of my favorite gluten-free brands.
You can learn more about why I love Thrive Market here, or you can snag a promotional link to receive up to 25% off your first order plus a free gift by clicking here!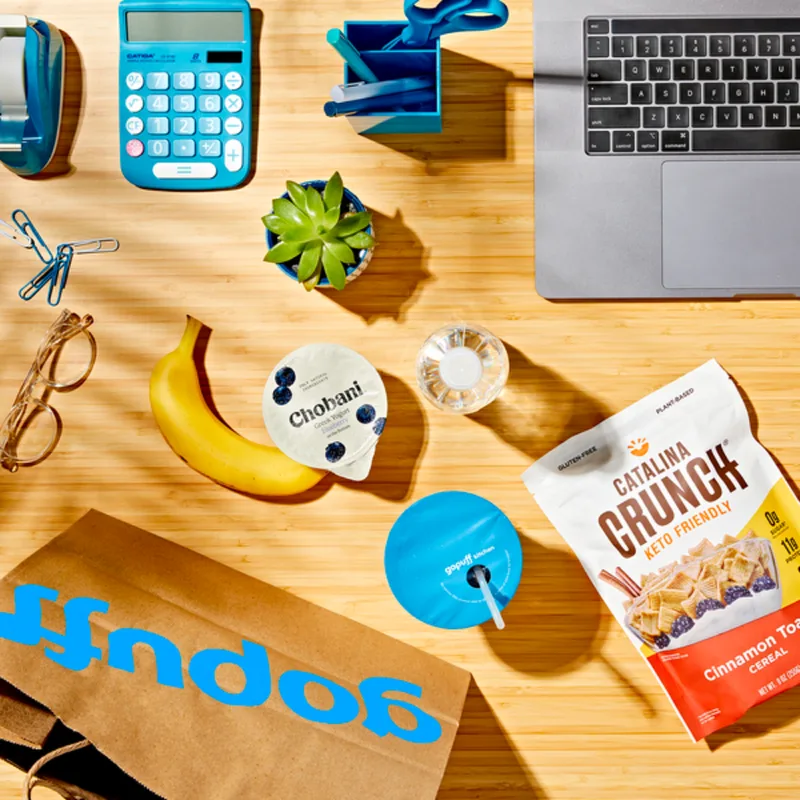 Sick of making grocery runs? Me too!
Try GoPuff for quick and easy grocery delivery including your favorite gluten-free essentials!
Get $15 Off First 3 Orders!
Use Code: PROMO45
What Spice Brands Are Gluten-Free
Below is a list of some of our favorite options that we use but you are sure to find other options that may not be included here.
Badia
McCormick
Morton & Bassett
Trader Joe's
Oh My Spice
---
Shop Gluten Free Products in this Post
---
Badia
Badia Seasonings have so many options that are not just gluten-free but certified gluten-free.
Badia Seasonings offers so many single spices as well as a variety of blends that taste good and can be enjoyed with a variety of meals. These are also some of the more economical options and often what I personally choose in the grocery store!
To shop for Badia Seasonings, visit Amazon here.
McCormick
You may be wondering Are all McCormick Spices Gluten Free? No, but they deserve a spot on this list for the variety of spices that ARE gluten free.
McCormick single herbs and spices (such as garlic powder, oregano, paprika, cinnamon) are gluten-free and some of the spice blends and seasonings are gluten-free too–but if you're snagging a seasoning blend you'll want to be sure you're grabbing one that's specifically labeled gluten-free.
McCormick offers spices at a fair price that still allows you to have great-tasting spices to add to your meals. Plus, you can find them at pretty much every store.
Shop McCormick on Amazon here.
Morton & Bassett
Morton & Bassett Spices are all-natural, gluten-free, and non-GMO. This brand is great because you can snag ANY of their offerings with an assurance of gluten-free status.
If you are looking to spice up your meals, you will want to add these spices to your pantry!
Find Morton & Bassett Spices on Amazon here.
Trader Joe's
Are wondering are Trader Joe's Spices gluten-free? Trader Joe's offers a lot of options that are gluten-free. However, you will want to check the packaging before purchasing. I personally love their chili lime seasoning on everything from fish to homemade tortilla chips!
If you are looking to add a little something to your meals to give it some more taste, then you will want to grab these spices!
You can browse spice blends by Trader Joe's here.
Oh My Spice
Oh My Spice is gluten-free, non-GMO, and low sodium. If you're looking for a trusty gluten-free seasoning blend for major flavor and cooking ease, this is going to be a great choice.
Welcome these unique spices such as nacho cheese or pizza spice to your menu. With a great flavor and value you are sure to enjoy the mixes that Oh My Spices offers.
To shop for Oh My Spice, visit Amazon here.
Frequently Asked Questions about Spices
What are the Gluten Free Spices at Walmart?
Walmart offers a few brands that offer gluten-free spices such as Pioneer, McCormick, Morton & Bassett.
However, some of the Great Value brand single spices will have a warning that they're processed with wheat, so personally, I would choose to avoid those since there are great, and safe, options available for you to enjoy gluten-free spices and seasonings.
Did you find this post on gluten-free spices helpful?
If so, be sure to share it on social using the share buttons below or pin it to Pinterest to save it for later!
What's they key to loving your gluten free life? Take this quick quiz to get a personalized plan with the guide you need to thrive!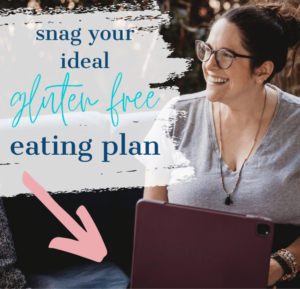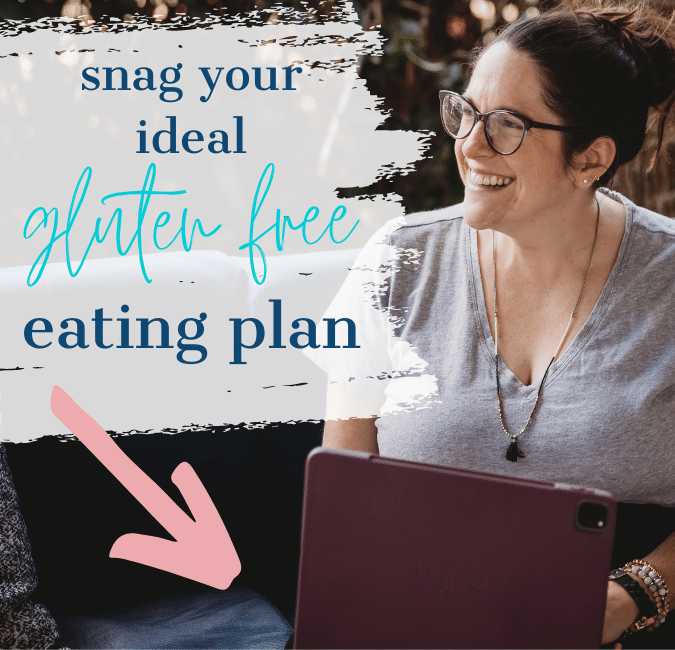 Other posts & recipes you will love: