Being gluten-free inevitably involves making changes to your diet, but it affects other parts of life too.
It's not always something you think of as affecting your makeup choices, for example, but it does.
If you are keen to go totally gluten-free, or suffer from severe gluten intolerance or Celiac Disease, gluten-free makeup products can have a positive impact on your immune system and overall health.
---
Are you new here? I also have the following posts to help you live gluten-free without the stress!
…get valuable support from me, and gluten-free peers, in my EXCLUSIVE Facebook community "Stress-Free Gluten-Free" by clicking here!
---
The gluten-free guide below is based on personal experience and research. Always be sure to discuss any medical changes with your doctor for your personal medical needs. Additionally, this post contains affiliate links. As an Amazon Associate I earn from qualifying purchases. My full disclosure isn't that interesting, but you can find it here.
Ready to take back control of your meals and love your gluten free life? Take the 45 second quiz to get a personalized plan with the guide you need to thrive!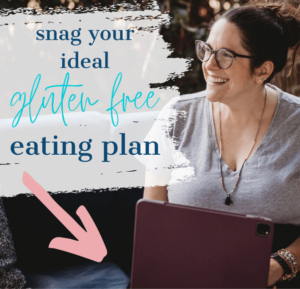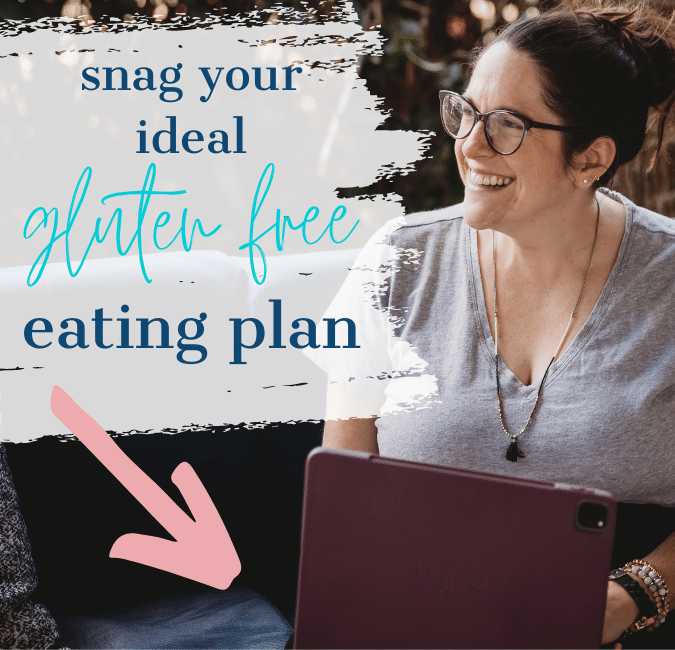 1. Lipstick
Lipstick possesses perhaps the biggest problem for those who want (or need) to introduce gluten-free cosmetics into their life. This is because it is easily ingested by accident when you eat, drink or lick your lips, if you are sensitive to gluten, or allergic, you may find yourself experiencing uncomfortable or even dangerous symptoms.
Lipsticks often contain gluten substances to act as stabilizers for the formula, or to nourish the lips. Lip balms are just as notorious for having gluten ingredients, usually for moisturizing purposes, such as wheat germ or oat oil.
The good news is there are plenty of great brands that are either totally gluten-free or have gluten-free product lines of lipsticks, balms and glosses – so you don't have to worry about missing out.
2. Moisturizer and Body Lotion
Many gluten products have moisturising properties, so it's no surprise you often find them in body lotions, hand creams and face moisturisers. Wheat germ oil and colloidal oatmeal are the two main ingredients you'll see listed front and centre, as they are well known for their moisturising effects. You might also see barley extract or rye flour in face creams, as both possess antioxidant and anti-aging properties (a key factor in many facial skin care products).
Skincare is where you're most likely to find gluten ingredients, so be sure to read the labels carefully and consider brushing up on some of the more scientific names.
3. Mascara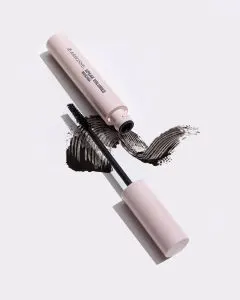 To nourish and lengthen lashes, many mascaras contain vitamin E. Vitamin E is normally extracted from almonds, which are gluten-free – however, it can also be derived from wheat germ.
Unfortunately, how the vitamin E in the product is sourced is often not stated, making it difficult to determine if it's truly gluten-free. Look for almond oil extract instead of just vitamin E if you're after a more gentle mascara formula.
4. Foundation
Similar to skincare, moisturising or anti-aging based foundations may contain gluten ingredients that could prove potentially harmful to you. As your foundation is applied very close to the mouth, there is also a small risk of ingesting it. Be sure to look for a gluten-free foundation to reduce the risk of accidental ingestion or dermatological reactions such as rashes and hives.
Fortunately, there's plenty of information around about which products might commonly contain gluten – as well as companies that manufacture gluten-free makeup. Part of this may be due to the rise of more inclusive and cruelty-free makeup brands, Groupon claims, for example, that 70% of people worldwide now want to end animal testing for products and this leads to better labeling overall.
More and more people are becoming actively aware of the ingredients that enter their bodies, so you're not alone.
What's they key to loving your gluten free life? Take this quick quiz to get a personalized plan with the guide you need to thrive!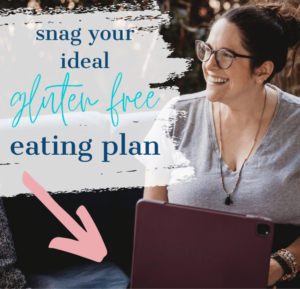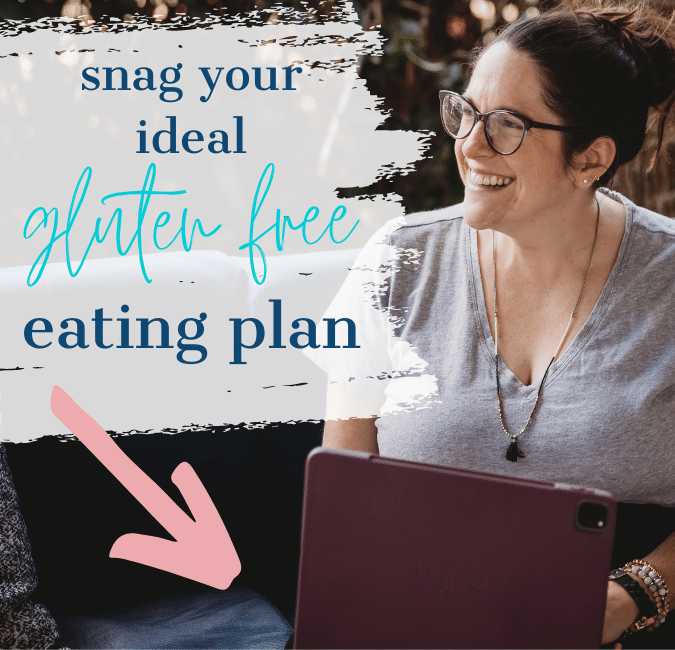 Looking for other posts on gluten-free personal care?
Check these out: