This post covers the reason why you should make the switch to gluten-free skin care, how to know if there's gluten in the ingredients, and where to buy it! (Plus–the best brand recommendations!)
Keep reading for the best gluten-free skin care products!
---
Are you new here? I also have the following posts to help you live gluten-free without the stress!
…get valuable support from me, and gluten-free peers, in my EXCLUSIVE Facebook community "Stress-Free Gluten-Free" by clicking here!
---
I am an Arbonne Independent Consultant and may earn a commission from qualifying purchases. This post also contains affiliate links. As an Amazon Associate I earn from qualifying purchases. My full disclosure isn't that interesting, but you can find it here.
Ready to take back control of your meals and love your gluten free life? Take the 45 second quiz to get a personalized plan with the guide you need to thrive!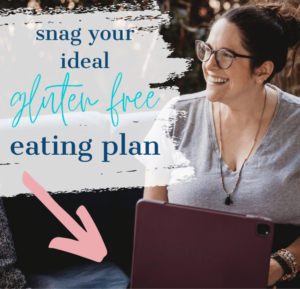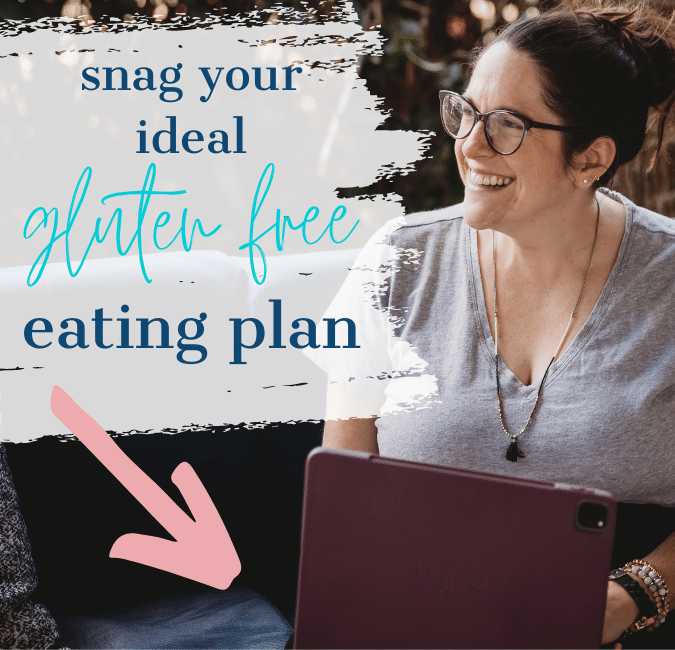 What's the Deal with Gluten-Free Skin Care?
When our family first found out how common gluten is in skin care products, we had a really difficult time sorting through all the products on the market to find items that we could trust would be gluten-free.
Keep reading for the reasons why someone should switch to gluten free skin care (including if Celiacs need gluten-free skin care products), how to identify gluten in skin care, where to buy it, followed by a HUGE list of gluten free cosmetic brands that manufacture gluten-free skin care by category:
Face & Body Wash,
Soap,
Moisturizer & Body Lotion,
Anti-aging products,
Sunscreen,
Chapstick/Lip Balm,
Deodorant,
Kids' Skin care,
and Shaving Essentials.
Do I Need Gluten Free Skin Care?
People choose to eat a gluten-free diet for a multitude of reasons: Celiac Disease, allergies, sensitivities, and intolerances. But does that mean that you should stick to gluten-free personal care items as well?
Personally, our family is gluten-free due to Celiac Disease, but we only buy gluten-free personal care items due to the risk of accidental ingestion.
While it's intuitive that items like lip balm or chap stick would easily become ingested when licking lips or eating, other personal care items can be accidentally ingested in a multitude of ways:
lotion can be transferred when preparing food or eating with your hands,
sunscreen can enter your mouth while sweating,
you can even accidentally ingest your partner's personal care items through kissing!
Others cannot tolerate topical gluten exposure due to allergy or skin sensitivity. More recent studies have even shown that conditions such as eczema may be exasperated by gluten.
Dermatitis Herpetiformis is also known by other names such as Duhring's disease or DH. Most people with DH also have Celiac disease. In DH, you experience a similar autoimmune response as you do with Celiac Disease, but it shows up on your skin as a painful rash with blisters.
If you're someone who may need gluten-free skin care, keep reading for how to read skin care labels to identify possible sources of gluten AND for recommended gluten-free skin care products!
**Did you know there's even gluten in toothpaste?? Click here for a gluten-free toothpaste brand list!
How do I Find Gluten in Beauty Products?
Reading skin care labels to locate gluten-containing ingredients is beyond difficult. There are just so many complicated ingredient names that are derived from gluten containing grains.
Some of the more common ingredients used in manufacturing skin care that contain gluten are:
Avena sativa (this is a fancy name for oats—unless the product is specified as gluten-free, there is a high risk of it containing gluten),
Hydrolyzed malt extract,
Hydrolyzed wheat gluten,
Phytosphingosine extract,
Samino peptide complex,
Secale cereale (rye) seed flour,
Triticum vulgare (wheat) gluten (this could also be labeled as an extract, oil, or starch),
and many, many, more!
Beyond directly containing gluten as ingredients, many skin care products are produced on machinery that also processes gluten!
With the difficulty that comes with understanding whether there is gluten in beauty products, it is MUCH easier to stick with brands who intentionally create their items to be gluten-free. Many of these companies even go the extra step to manufacture certified gluten-free skin care.
**Do you want to know more about what it means to for a product to be certified gluten-free? Click here to learn more!
Keep reading to see a list of trusted gluten-free skin care brands by category and where to buy them. I compiled this list for you by searching manufacturer websites for solid gluten-free manufacturing practices or certification and by contacting customer service directly.
Where Do You Buy Gluten-Free Skin Care?
There are many stores and boutiques that sell gluten-free products. While your local drug store or box store may sell some products, I find it much easier to shop for gluten-free personal care products online. Some of my favorite websites to shop for gluten-free personal care are:
Amazon.com –Amazon has almost everything you could ever want to find! Just be sure to check the product images to see if it has a direct gluten-free label on the product. If the product description on the page states "gluten-free" but you cannot find a label on the actual product, double check the manufacturer website to guarantee that the product is gluten-free.
Arbonne.com — Every product from Arbonne is labeled gluten-free and many are also certified gluten-free. Plus, all products are vegan certified. Learn more about Arbonne here.
Thrive Market — Thrive Market is an online specialty retailer that also makes it easy to search by specialty. The Thrive Market brand itself has many gluten-free skin care options and they are definitely a good deal, but the true perk of Thrive Market is that you can purchase name brands. Thrive Market is often cheaper than Amazon prices and always offers promotions and with each qualifying order you receive free samples of products. Click here for a free 30-day trial and $20 off your order from Thrive Market.
What's they key to loving your gluten free life? Take this quick quiz to get a personalized plan with the guide you need to thrive!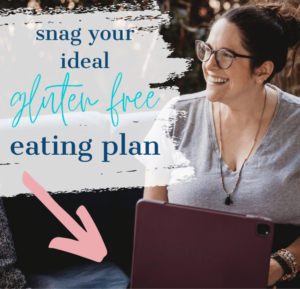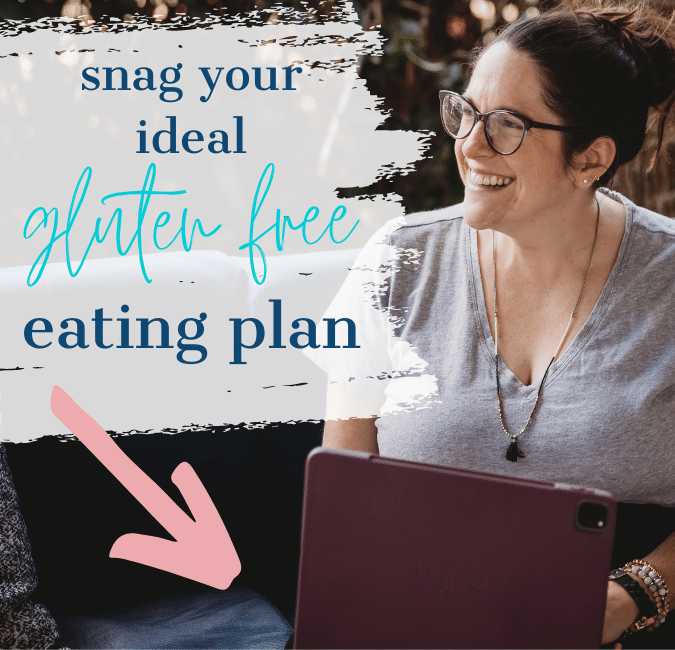 Gluten Free Face Wash
Ecco Bella products are all gluten-free. They have a fairly broad facial care line which contains not only cleanser , but toner and make up products that are also all gluten-free. Browse Ecco Bella products here.
Vanicream is an affordable option for sensitive skin. The formula is not only gluten-free, but free of other chemicals, such as sulfates, often found in skin care that can be harsh on the most sensitive skin. It also has excellent reviews on Amazon.
Gluten Free Body Wash
Pangea Organics Body Wash is not only gluten-free, but vegan and non-GMO. It comes in three scents: Canadian Pine & White Sage, Pyrenees Lavender & Cardamom, and Italian White Sage, Geranium, Yarrow. Click here to shop on Amazon.
Learn more about Thrive Market and how it saves me money here!
Gluten-Free Soap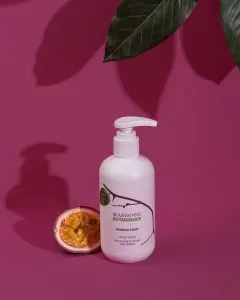 Everyone sells a variety of liquid hand-soaps in a variety of scents in pumps, refills, and even the gallon.
Kiss My Face is another brand with a number of gluten-free & vegan bar soap options including olive-oil or coconut oil based soaps. Browse their full-line here.
Gluten Free Moisturizer
Arbonne has an array of options for facial moisturizers. You're guaranteed to find something that fits your skin care needs and your budget. My favorite is the Calm Gentle Moisturizer, but you can browse them all here.
BeeFriendly created a gluten-free face & eye cream that is highly rated! They have a multitude of other gluten-free products in their skin care line as well. Check them out here.
Gluten Free AntiAging Skin Care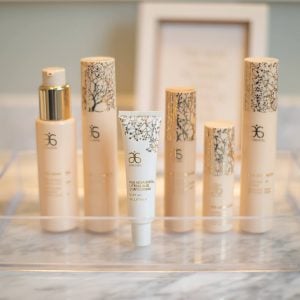 Foxbrim Naturals created gluten-free facial creams, toners, and more specifically to target antiaging care. View their products here.
Gluten Free Lotion
Arbonne has multiple gluten-free body and hand lotions. My favorite is their Shea Butter line. My whole family uses the body lotion (even the kids) and the large bottle lasts months.
Learn more about Thrive Market and how it saves me money here!
Gluten Free Sunscreen
If you're looking for some hydrating sunscreen options, these have you covered (pun intended!)
California Baby has 30+ SPF in both a tube and in stick form. It's water resistant for up to 80 minutes and is also cruelty free and vegan. Find it here.
Kiss My Face has a couple specific sunscreens that are gluten-free including this one that my kids use. Be sure to check their manufacturer site regularly to ensure that manufacturing processes haven't changed!
Raw Elements sunscreen is 100% organic and completely gluten, soy, and nut free. It is probably the best choice for waterproof gluten-free sunscreen there is! It comes in many different SPFs and styles including face + body and tinted moisturizer with spf.
Gluten Free Chapstick & Lip Balm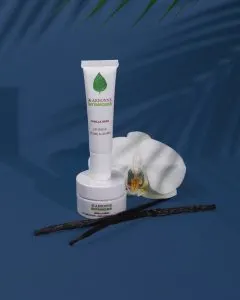 Arbonne's lip balm is an excellent pick for a high-end lip balm. It feels like luxury. Check it out here. Arbonne also has a whole lip therapy set consisting of both a lip scrub and lip salve made of shea and coconut oil with hints of vanilla. Shop this set here.
Raw Elements has lip balm that's 100% organic and gluten, soy & nut free which also contains SPF.
Thrive Market's lip balm is available both in scents (like vanilla mint) and unscented. I use the vanilla mint regularly and love it! It is gluten-free and vegan and definitely affordable.
Learn more about Thrive Market and how it saves me money here!
Gluten Free Deodorant
Lume is my current favorite deodorant and is my choice out of this list. (note: I've tried all the other deodorants listed in this guide… and this is by far the best, in my opinion!) You can shop it here.
Tom's deodorants for men and women are all gluten-free. While you can likely find this in your local drug store, you can also find it on both Amazon or Thrive Market.
Gluten Free Skin Care for Kids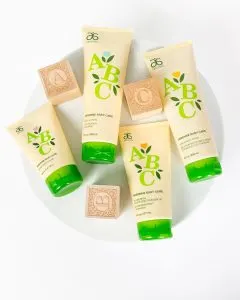 Arbonne produces a complete baby care line consisting of diaper rash cream, shampoo/body wash, baby lotion, and even 30 spf baby sunscreen. You can buy it together as a pack or the pieces individually.
Kiss My Face also has a gluten-free line for kids—most of which is gluten-free (their website provides a list of all gluten-free items under the FAQs. It is the majority of their products!) Browse the kids' line here.
Gluten Free Shaving Care / Cream
Badger has an expansive line of gluten-free products, but features a number of shaving & grooming products for men including After Shave Oil, Beard Oil(this is what my husband uses for beard oil!), and Mustache Wax.
What's they key to loving your gluten free life? Take this quick quiz to get a personalized plan with the guide you need to thrive!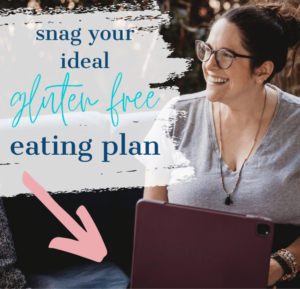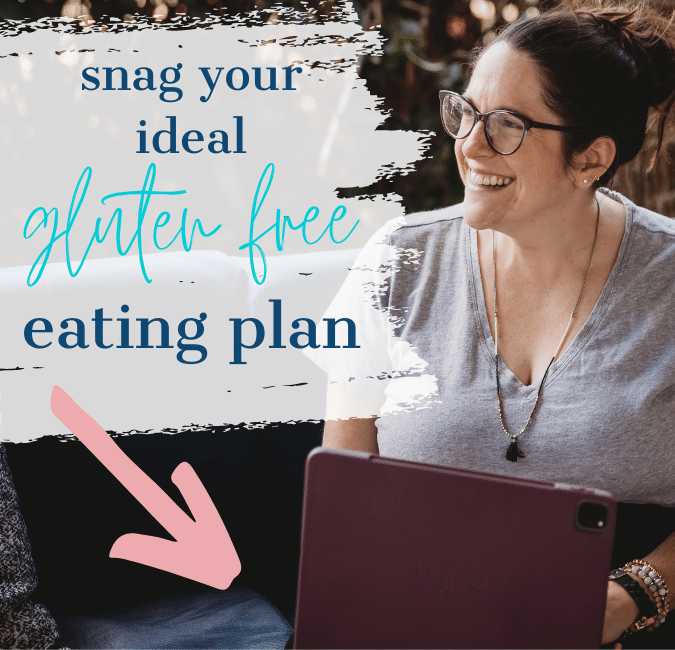 Have you tried any of the products above? Comment below and tell us your favorites!
Also, this is not an exhaustive list, so if you have a gluten-free product you LOVE that I left off the list, please comment below and share it with us!
As always, don't forget to share or pin this post so you can find it when you need it.
Other posts you may like:
Best Gluten-Free Skin Care Brands