If you love a crunchy bowl of gluten free cereal to start your day, you are probably wondering 'are corn flakes gluten free?'
Many brands of corn flakes are NOT gluten free.
Even though they are called 'corn' flakes, this type of cereal is often made with gluten containing ingredients.
Since not all corn flakes brands are created equal, in this post I'll cover everything you need to know about corn flakes, and the best gluten free corn flakes alternatives.
Keep reading to have all your questions answered or use the Table of Contents below to jump to the section of your choice.
---
Are you new here? I also have the following posts to help you live gluten-free without the stress!
…get valuable support from me, and gluten-free peers, in my EXCLUSIVE Facebook community "Stress-Free Gluten-Free" by clicking here!
---
The gluten-free guide below is based on personal experience and research. Always be sure to discuss any medical changes with your doctor for your personal medical needs. Additionally, this post contains affiliate links. As an Amazon Associate I earn from qualifying purchases. My full disclosure isn't that interesting, but you can find it here.
Ready to take back control of your meals and love your gluten free life? Take the 45 second quiz to get a personalized plan with the guide you need to thrive!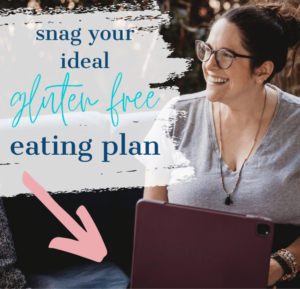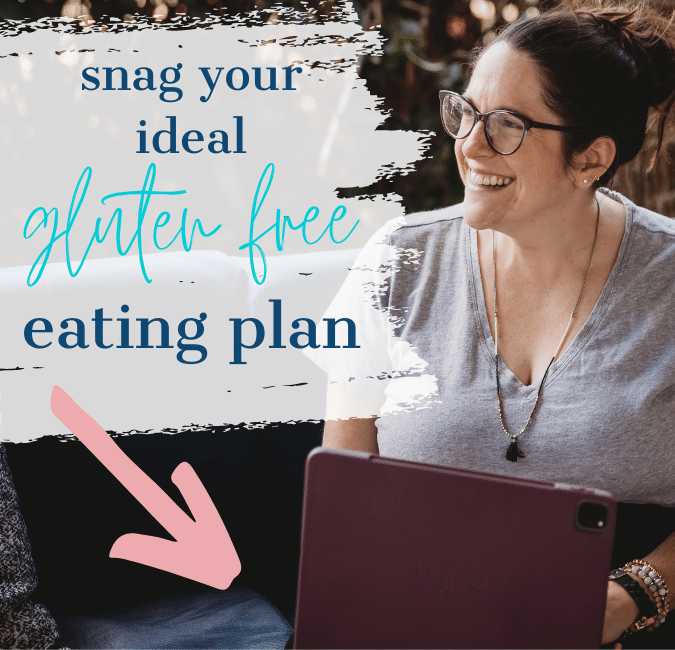 Are Corn Flakes Gluten Free?
The name of this cereal can be highly deceiving if you're following a gluten free diet!
Corn is naturally gluten free, which may lead you to incorrectly believe that all corn flakes would be gluten free.
Gluten is a protein that is found in wheat, rye and barley.
Even though corn flakes are not always made with wheat, quite often they can be made with malt ingredients. Malt comes from barley and is therefore not gluten free.
The good news is that there are many gluten free alternatives if you love corn flakes!
If you are new to following a gluten free diet, sticking to brands that are 'Certified Gluten Free' is an easy way to feel confident, knowing that the products you're choosing are definitely gluten free.
In general, any product that has a gluten free claim must comply with FDA regulations.
Certified gluten free products are safer because they have been third party tested to confirm the gluten free claim.
To learn more about gluten free labeling, including which labels to look for, check out this post.
5 Best Gluten-Free Cornflakes Brands
While there are many gluten containing brands of corn flakes, there are also plenty of delicious Gluten-Free Corn Flake Alternatives including certified gluten free cereal.
1. Nature's Path Organic Fruit Juice Sweetened Corn Flakes
Nature's Path is a brand you can feel good about in every way. These corn flakes are certified organic, certified kosher and certified gluten free.
They are also sustainably sourced and focused on reducing their carbon footprint and adopting zero waste practices. So you can feel great about choosing this brand of gluten free cornflakes.
Get your Nature's Path Corn Flakes on Thrive Market here.
If you have never tried Thrive Market to snag gluten-free essentials, you will LOVE IT!
You can read more about why I love (and use) Thrive Market here, or if you want to try out Thrive Market you can use this link to get a free gift valued up to $24!
2. Nestle Gluten Free Corn Flakes
When it comes to great tasting gluten free corn flakes, the reviews speak for themselves. These flakes are thin, crisp and delicious and have a slightly sweet flavor.
Find Nestle Gluten Free Corn Flakes on Amazon here.
3. Barbara's Bakery Organic Corn Flakes Cereal
These USDA certified organic corn flakes are not only delicious, they're Climate Pledge Friendly. Climate Pledge Friendly uses sustainability certifications to highlight products that support a commitment to help preserve the natural world.
If you prefer to buy your cereal in bulk, you can purchase a cornflakes gluten free 10 pack on Amazon.
Check this cereal out on Amazon.
4. Erewhon Corn Flakes Cereal
If you would prefer a sugar free alternative the Erewhon brand has you covered. This cereal contains only 2 ingredients, organic milled corn and sea salt. It is also free of dairy, soy, peanuts and tree nuts.
Find this simply good for you gluten free cereal on Amazon.
5. Envirokidz Amazon Frosted Flakes by Nature's Path
If you are feeding kids, or kids at heart, you're definitely going to want to check out the Envirokidz brand.
This crunchy, delicious cereal is Certified Gluten Free, Certified USDA Organic, Non-GMO, vegan and kosher with no artificial colors, flavors or preservatives, synthetic herbicides or pesticides.
If you were wondering "are frosted flakes gluten free?" then this is your perfect alternative!
And if that's not enough, a percentage of all EnviroKidz cereal sales is donated to animal conservation efforts to save vulnerable species like the blue macaw and kids' educational programs around the globe.
Get these delicious frosted corn flakes here.
Frequently asked questions about corn flakes and gluten:
Do Kellogg's corn flakes have gluten in them?
If you are wondering "Do Corn Flakes Have Gluten" then you're probably wondering about the Kellogg's brand. Unfortunately, yes, Kellogg's corn flakes do have gluten in them. While they do not contain wheat, they do contain barley, which is a gluten containing ingredient.
Is Tesco corn flakes gluten-free?
Yes! Tesco corn flakes are gluten free. They are also milk free, if you need to choose a dairy free option for your corn flakes.
Are Millville corn flakes gluten free?
No, Millville corn flakes are not gluten free. They contain malt syrup, and malt is a barley product which contains gluten.
Are Trader Joe's corn flakes gluten free?
No, Trader Joe's corn flakes are not gluten free. This cereal contains malted barley extract which can contain gluten.
Are Publix corn flakes gluten free?
No, Publix corn flakes contain malted barley syrup and are not gluten free.
Are Great Value corn flakes gluten free?
No, because Great Value corn flakes contain barley malt extract, they are not gluten free.
Was this post a helpful guide to answering: is corn flakes gluten free?
If so, be sure to share this post on social using the share buttons below or pin it to Pinterest to save it for later!
What's they key to loving your gluten free life? Take this quick quiz to get a personalized plan with the guide you need to thrive!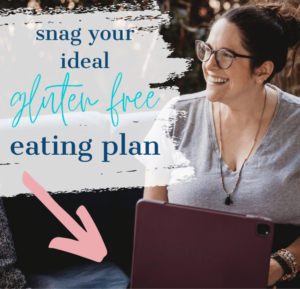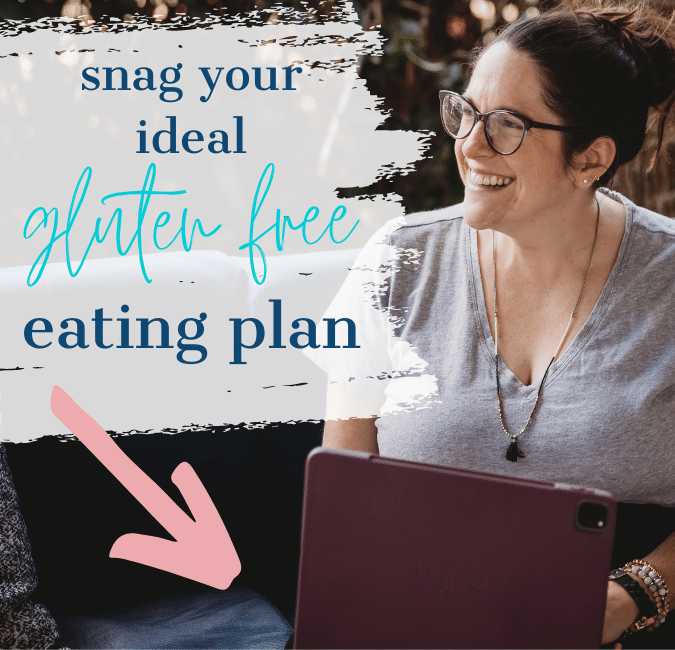 Other Posts You Will Love about the Best Gluten Free Cereal Brands: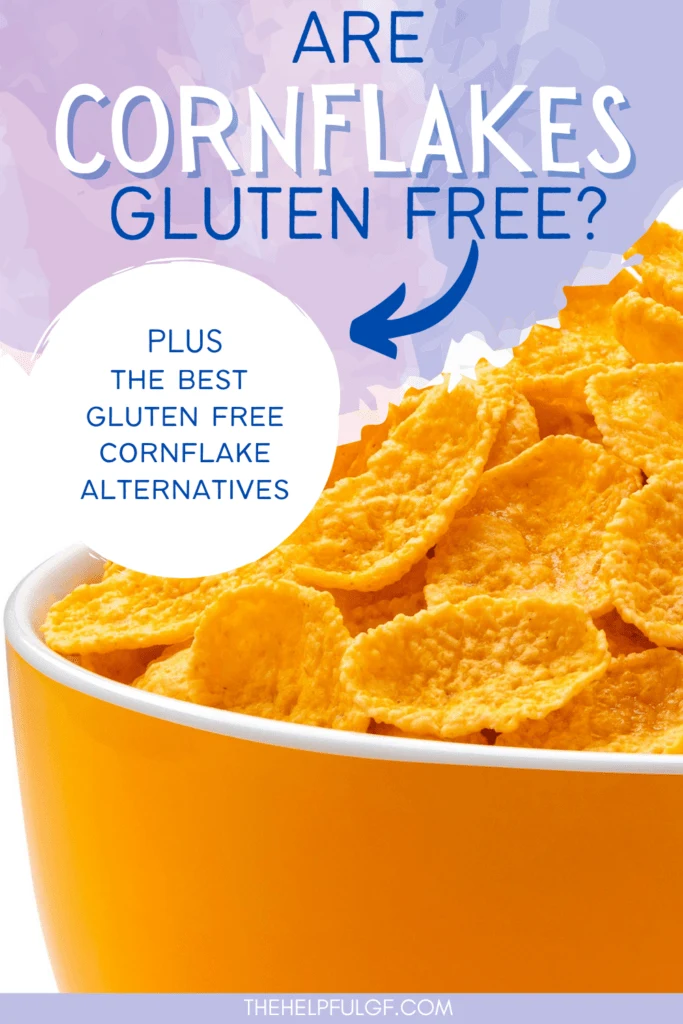 You've Just Read: Are Cornflakes Gluten Free?