If you are following a gluten-free diet, and love a good bowl of cereal for breakfast you might be wondering, are Rice Krispies gluten-free?
This article will share everything that you need to know about Rice Krispies: you'll learn the answer to this question, the science behind it, and how to spot gluten-free brands of crispy rice cereal as well as our favorites.
Keep reading to learn more about Rice Krispies & gluten including the best gluten-free crispy rice cereal brand recommendations or use the table of contents to jump to a specific section.
---
Are you new here? I also have the following posts to help you live gluten-free without the stress!
…get valuable support from me, and gluten-free peers, in my EXCLUSIVE Facebook community "Stress-Free Gluten-Free" by clicking here!
---
The gluten-free guide below is based on personal experience and research. Always be sure to discuss any medical changes with your doctor for your personal medical needs. Additionally, this post contains affiliate links. As an Amazon Associate I earn from qualifying purchases. My full disclosure isn't that interesting, but you can find it here.
Ready to take back control of your meals and love your gluten free life? Take the 45 second quiz to get a personalized plan with the guide you need to thrive!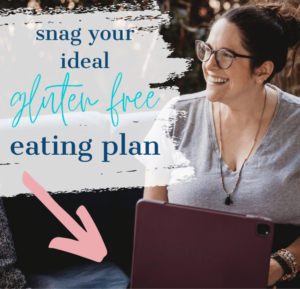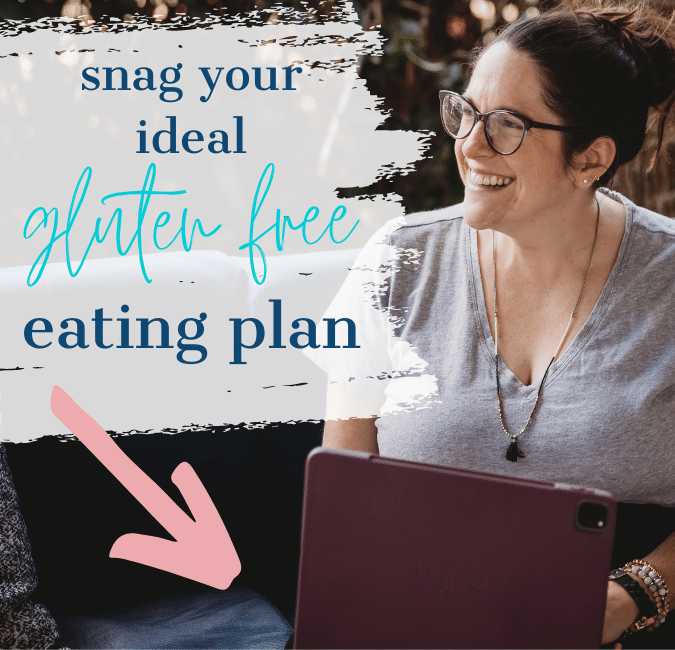 Are Kellogg's Rice Krispies Gluten-Free?
No, the actual Kellogg's brand Rice Krispies are not gluten free. This is because they contain malt which is sourced from barley.
Gluten is a protein found in various different grains, including wheat, rye, barley, or oats if they weren't grown separately from gluten-containing grains. Such as with Rice Krispies, you might see derivatives of these grains (as as malt) on the ingredients list of the nutrient label instead of the word 'gluten' itself.
According to the FDA, a product can only be labeled as gluten-free in the United States if it contains less than 20 mg of gluten per kilogram, you will want to watch for cross-contact during processing.
Years ago, Kellogg's did create a certified gluten-free version of Rice Krispies, however, it is discontinued in the United States. Yet, it's still available in Canada and possibly some other countries.
If you live in the US and really miss this cereal, you can still buy it imported on Amazon.
Is Malt Flavor Gluten-Free?
Many crispy rice cereal brands contain malt or malt flavor. And no, Malt flavor is not gluten-free because it is derived from barley. You can read more about it here.
What Brands of Crispy Rice Cereal Are Gluten Free?
Here is a variety of gluten-free crispy rice cereal:
Nature's Path Organic Rice Crispy Cereal
Koala Crisp Organic Chocolate Cereal
One Degree Brown Rice Crisps
Millville Crispy Rice
Malt o Meal Crispy Rice
---
Shop Gluten Free Products in this Post
---
Nature's Path Organic Rice Crispy Cereal
Nature's Path Organic Rice Crispy Cereal is certified gluten-free and vegan.
If you are looking for crispy cereal without all the unnecessary ingredients, then you will find what you are looking for with this cereal.
Shop Nature's Path Organic Rice Crispy Cereal on Amazon here.
Koala Crisp Organic Chocolate Cereal
Koala Crisp Organic Chocolate Cereal is gluten-free, non-GMO, and fair trade.
Not only will you be able to pronounce the ingredients in this cereal but you will able to enjoy it with the whole family! This is also what I use as a base in my homemade chocolate protein bars here.
One Degree Brown Rice Crisps
One Degree Brown Rice Crisps are certified gluten-free, organic and non-GMO. Made with sprouted brown rice, this is definitely a wholesome cereal!
This natural breakfast cereal is so tasty and free of weird ingredients, you are sure to put it on your favorite list. These also come in a cacao variety for all your chocolate lovers!
Find One Degree Brown Rice Crisps on Amazon here.
Millville Crispy Rice
Millville is Aldi's cereal brand, and lucky for you– Millville Crispy Rice is gluten-free!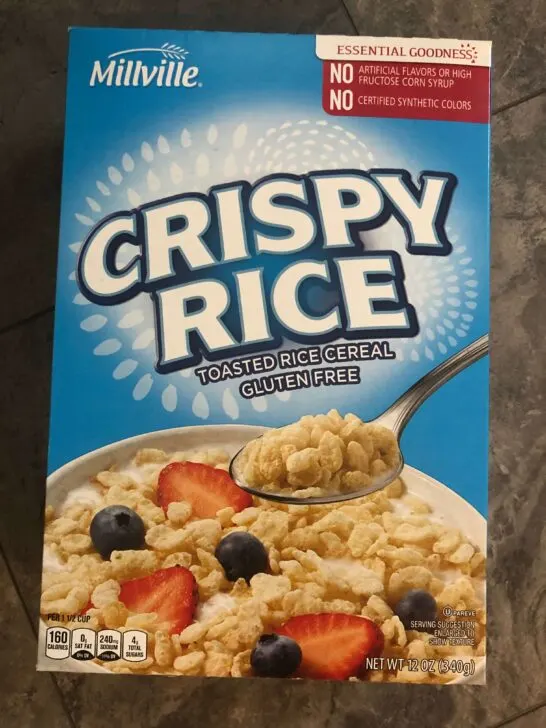 Looking for a substitute for the traditional Rice Krispies, this cereal is sure to be the one. Not only is it easy to find at your local Aldi, but it's definitely the most affordable option on the list!
Find Millville Crispy Rice at Aldi Stores.
Malt O Meal Crispy Rice
This cereal is available in bulk and is another really great affordable alternative to traditional rice krispy cereal.
The bulk bag makes it an ideal option for large families or for LOTS of baking!
Frequently Asked Questions About Crispy Rice Cereal and Gluten
Are Rice Crispy Treats Gluten-Free?
This will depend on whether the cereal being used is gluten-free. You will also want to see if the butter and marshmallows are gluten-free as well.
Is Walmart Rice Crispy Cereal Gluten-Free?
Yes, Great Value Rice Crispy Cereal is gluten-free.
Did you find this post on gluten-free Rice Krispies helpful?
If so, be sure to share it on social using the share buttons below or pin it to Pinterest to save it for later!
What's they key to loving your gluten free life? Take this quick quiz to get a personalized plan with the guide you need to thrive!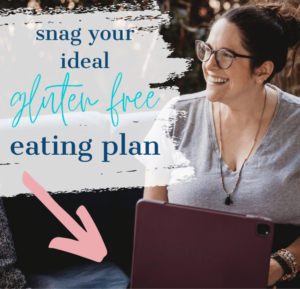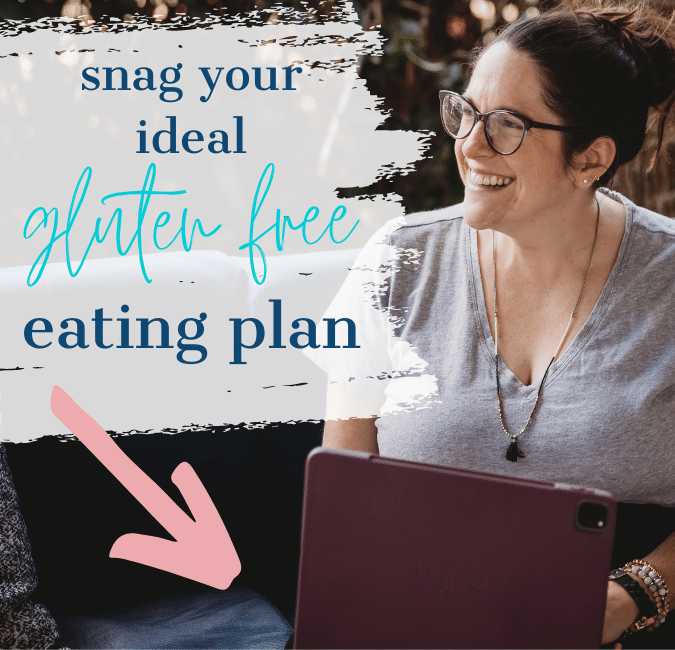 Other Articles About Gluten-Free Cereal: