Are you looking for the best gluten free gingerbread house kits to buy? If so, then you've come to the right place.
Gingerbread houses are fun holiday treats for kids and adults alike. They also provide a great opportunity to teach children about baking and cooking. The problem is that they contain wheat flour, which makes them off limits for those who suffer from celiac disease or gluten intolerance.
In this article, I'll share my top picks for the best gluten free gluten free gingerbread house kits available, including dairy-free and vegan options, along with reviews and some other useful information you need to know.
Keep scrolling for the best gluten free gingerbread kits or use the table of contents to jump to the section of your choice.
---
Are you new here? I also have the following posts to help you live gluten-free without the stress!
…get valuable support from me, and gluten-free peers, in my EXCLUSIVE Facebook community "Stress-Free Gluten-Free" by clicking here!
---
The gluten-free guide below is based on personal experience and research. Always be sure to discuss any medical changes with your doctor for your personal medical needs. Additionally, this post contains affiliate links. As an Amazon Associate I earn from qualifying purchases. My full disclosure isn't that interesting, but you can find it here.
Ready to take back control of your meals and love your gluten free life? Take the 45 second quiz to get a personalized plan with the guide you need to thrive!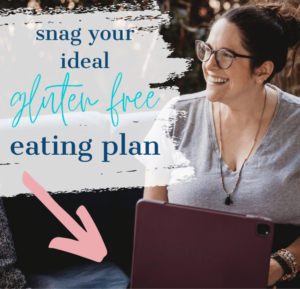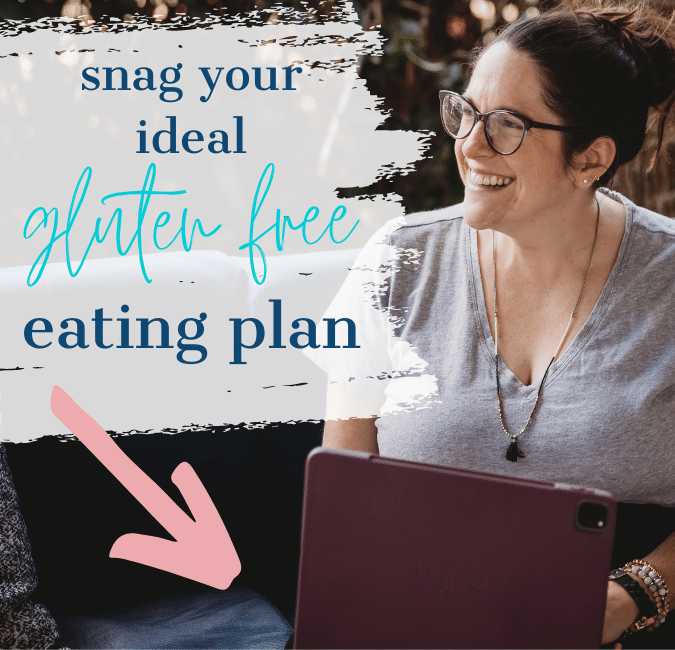 Do gingerbread houses have gluten in them?
Unfortunately, gingerbread is traditionally made with flour derived from wheat making a standard gingerbread house not safe for someone on a gluten free diet. Gluten is a protein found in wheat, barley, rye, and derivatives of these grains.
For a product to be labeled gluten free in the United States, it has to meet certain criteria set forth by the Food and Drug Administration (FDA).
Some brands take their gluten free claim one step further with gluten free certification. This means the product has been third-party verified to be gluten free. If you want to know more about gluten free certification, check out this post. [[link certification post]]
However, there is good news for anyone with celiac disease or gluten intolerance–there are some really great gluten free gingerbread house kits available to purchase!
Can I use graham crackers for a gingerbread house?
Just like gingerbread, graham crackers typically contain gluten as well. However, if you want to make a gingerbread house from graham crackers, you can buy gluten free graham crackers!
If you're looking for a trustly gluten free graham cracker brand, check out our top picks in this gluten free graham cracker review.
Where can I buy a gluten free gingerbread house kit?
If you're looking to buy a gluten free gingerbread house kit, you probably won't find one in your local stores. Your best bet is to purchase one online from a specialty retailer or Amazon. I've including easy ordering links for each of the kits listed below to make it simple for you.
Best gluten free gingerbread house kits
Gluten Free Holiday Gingerbread House Kit by A&J Bakery
This holiday gingerbread house kit by A & J Bakery is not only gluten free but nut, egg, dairy, sesame, soy, and tree nut free (a great allergen free / vegan gingerbread house kit!). It comes with everything you need to assemble and decorate your house: cookie structures, icing for assembly and decorating, an assortment of allergen free candy, and a display board.
YumEarth Allergy Friendly Gingerbread House Kit
This everything-included allergy friendly gingerbread house kit by YumEarth is free of the top 9 food allergens. Not only does it contain the gluten free house structure but the delicious candy from YumEarth that everyone loves. This kit is also non-GMO and free of high fructose corn syrup and artificial dyes.
Gluten-Free Gingerbread Tiny House Village Baking Kit by LillyBean
This gluten-free vegan, soy-free, and nut free kit by LillyBean contains everything you need to bake your own adorable gingerbread tiny house village. It has baking molds, gluten free gingerbread cookie mix, icing mix, sprinkles, and candy cane made with all natural dyes.
Gluten Free Holiday Gingerbread House DIY Kit by Nuflours
This gluten free DIY gingerbread house kit by Nuflours is pre-baked, Dairy-Free/Vegan, and comes with icing and candy. It even comes with two gluten free gingerbread people to decorate as well!
Other options for making a gluten free holiday house
If none of those kits strike your fancy, try one of these other options!
Bake Your Own Gluten Free Gingerbread House
You can always make one yourself! If you want to take a little shortcut, purchase some gingerbread house baking molds like these and this Gluten Free Gingerbread Fun! Mix by Mom's Place Gluten Free. This is a more economical option that most of the premade kits, and this mix is Non-GMO, gluten free, & has no preservatives.
Decorate the Reusable Candy Cottage
In my opinion, the best part of making a gingerbread house is decorating it and then eating all the candy off it. You can totally get all of the perks with this reusable plastic candy cottage. Just snag some icing, stock up on your favorite candy or gluten free sprinkles, and go to town. Eat the candy, and decorate again!
Did you love this post on the best GF gingerbread house kits? If so, be sure to pin it to pinterest or share it on social media using the social sharing buttons below.
Other Gluten Free Holiday Posts you will love:
What's they key to loving your gluten free life? Take this quick quiz to get a personalized plan with the guide you need to thrive!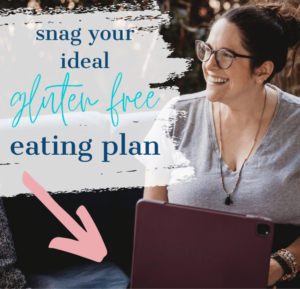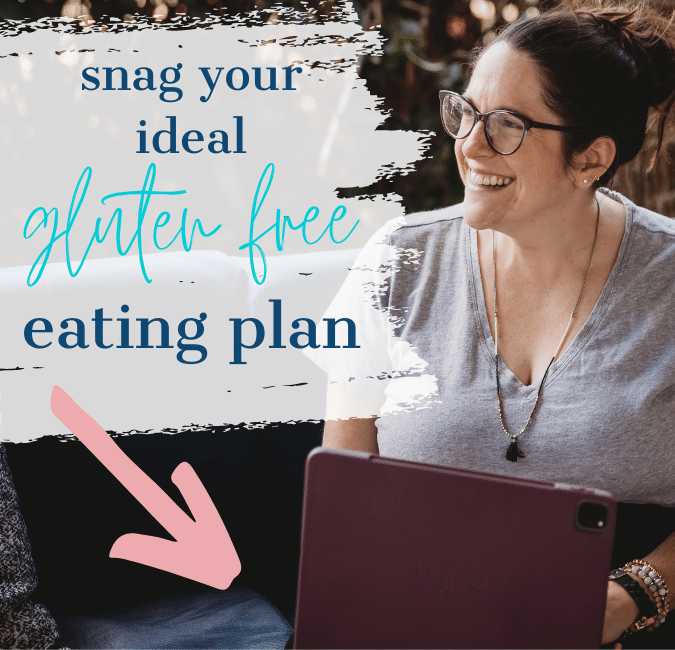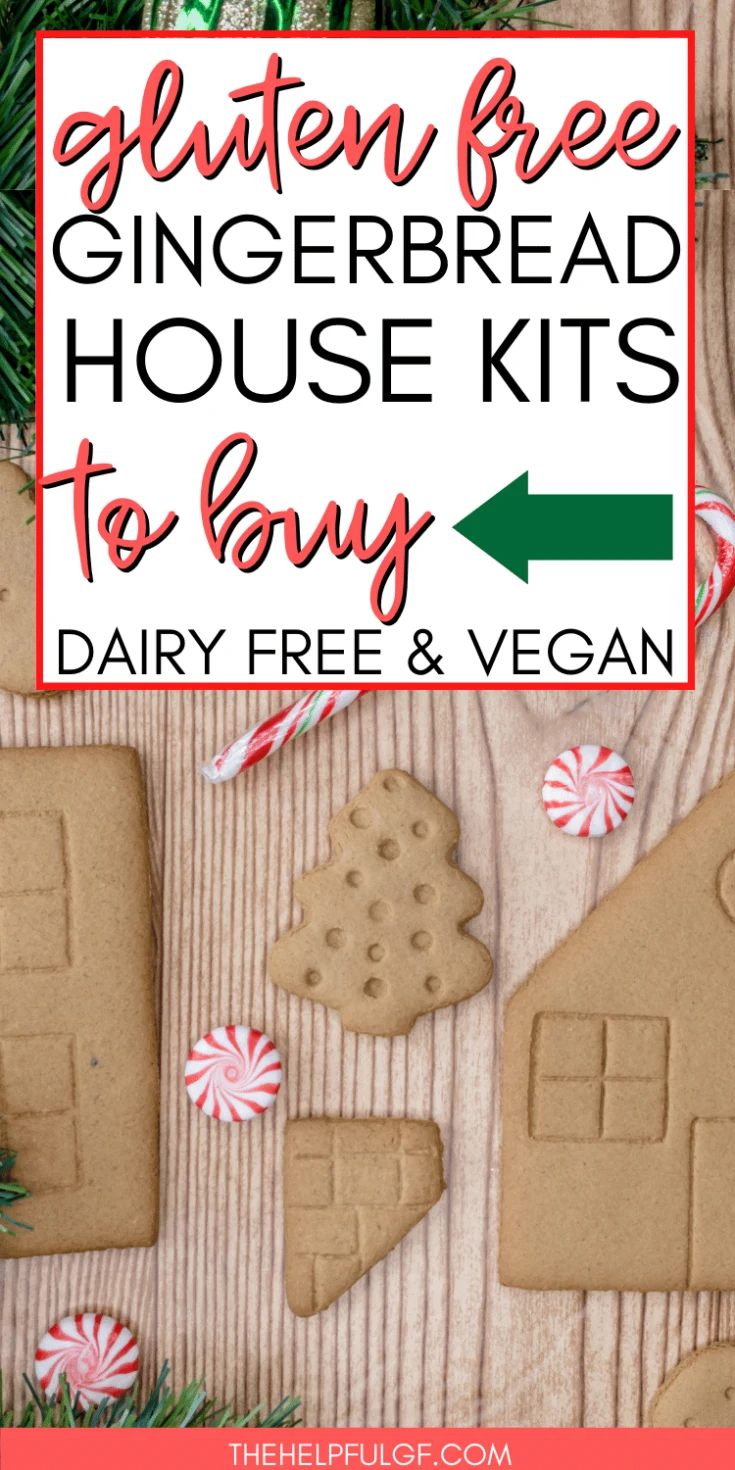 Thanks for reading this guide to the best gingerbread house kits!