I know that navigating the abundance of social get-togethers around the holidays can be especially challenging when you have Celiac Disease or gluten-intolerance.
but you'll be well-equipped to entertain (or at least bring a dish to share) with these 48 no-fail gluten free Christmas party food ideas from appetizers to desserts and drinks!
SCROLL DOWN FOR ALL THE GLUTEN FREE HOLIDAY PARTY RECIPES OR USE THE TABLE OF CONTENTS TO NAVICATE TO A SPECIFIC PART OF THE POST
---
Are you new here? I also have the following posts to help you live gluten-free without the stress!
…and of course, you should join my EXCLUSIVE Facebook community "Stress-Free Gluten-Free" by clicking here!
---
This post contains affiliate links. As an Amazon Associate I earn from qualifying purchases. My full disclosure isn't that interesting, but you can find it here.
Preparing for Gluten-Free Holiday Entertaining
If you're preparing gluten-free food for the first time, be sure that your kitchen is prepped for safe gluten-free cooking. Click here to learn more about avoiding cross contamination in the kitchen.
Once the kitchen is prepped, it's important to look at the arrangement of the food being served. If the food is laid out buffet or cocktail style, be sure to separate the food that is gluten-free from the rest of the food being served. This helps guarantee that serving utensils don't get switched or that crumbs from something containing gluten doesn't get dropped into a gluten-free dish.
Also, it's helpful for guests if food is clearly labeled. I love these bamboo gluten-free markers from Amazon:
Now… let's get to the Gluten Free Christmas Party Food Ideas! This list includes appetizers, drinks, and desserts with options for Paleo, Vegan, and Whole30.
Ready to take back control of your meals and love your gluten free life? Take the 45 second quiz to get a personalized plan with the guide you need to thrive!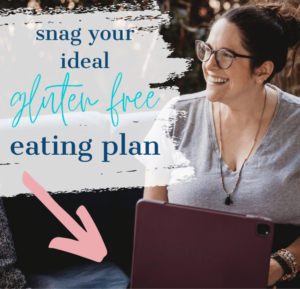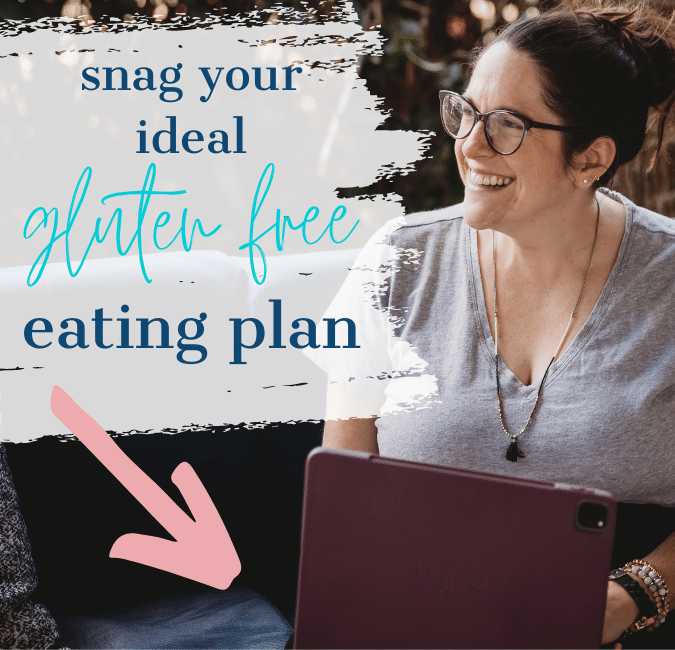 Gluten Free Christmas Party Appetizers
Hummus Wreath by Two Healthy Kitchens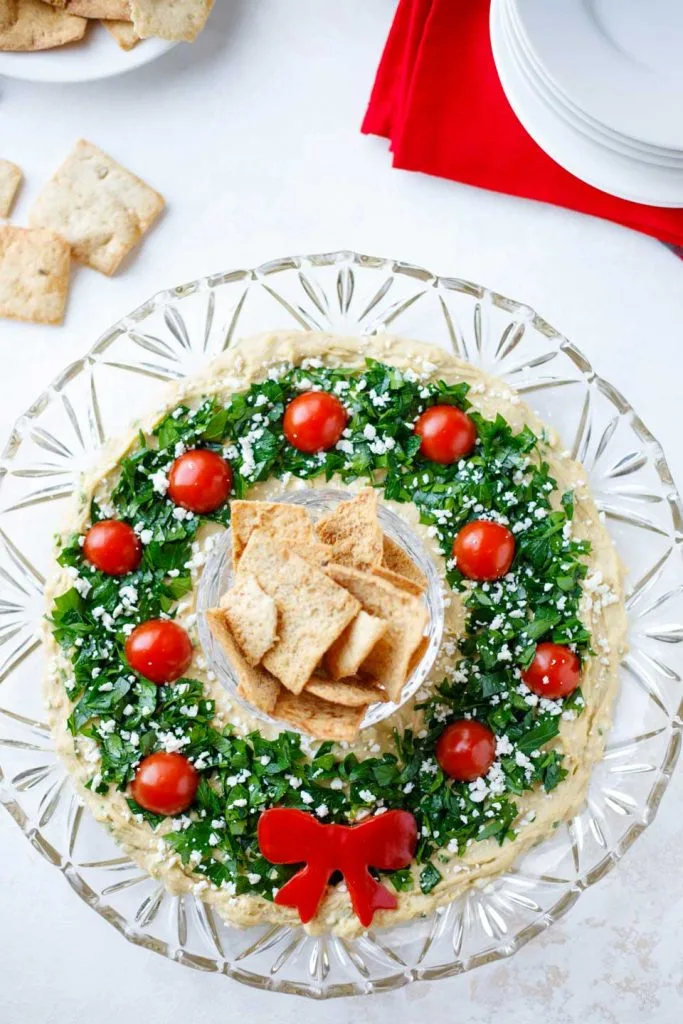 Gluten Free and Vegan Holiday Appetizers and Treats
Gluten Free Vegan Sugar Cookies for Cut Outs (No Chill!) by Key to my Lime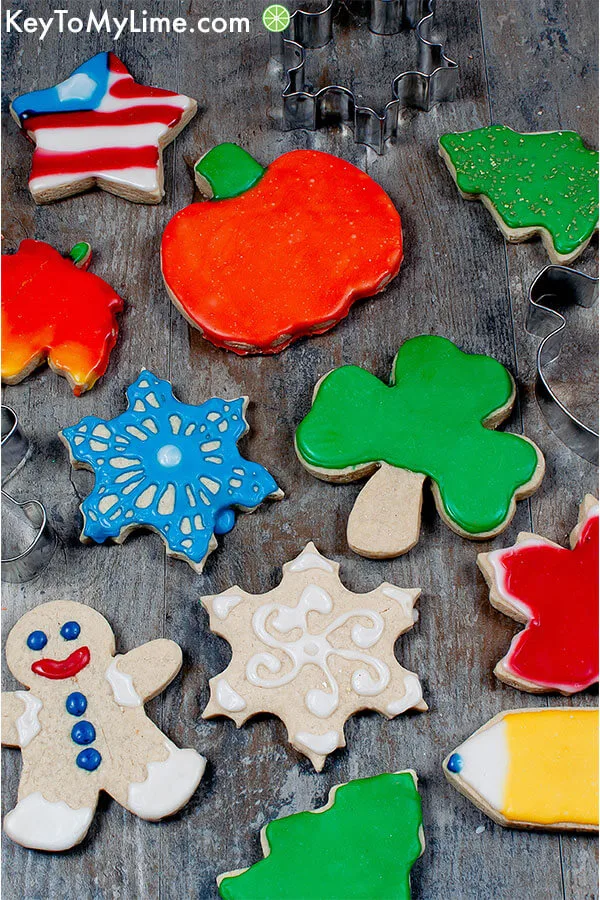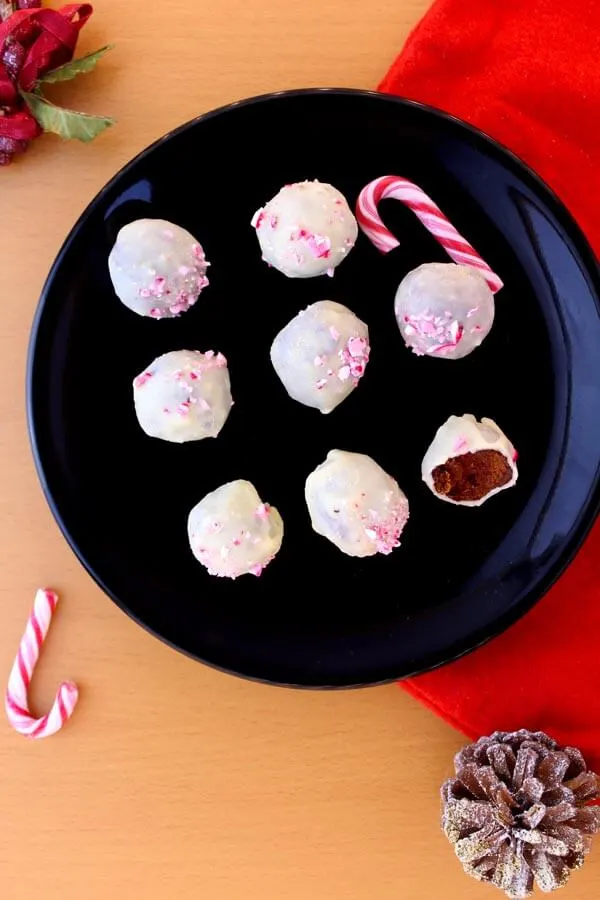 Paleo & Whole 30 Holiday Appetizers and Treats
Whole30 Prosciutto Pears with Arugula Salad by Cook at Home Mom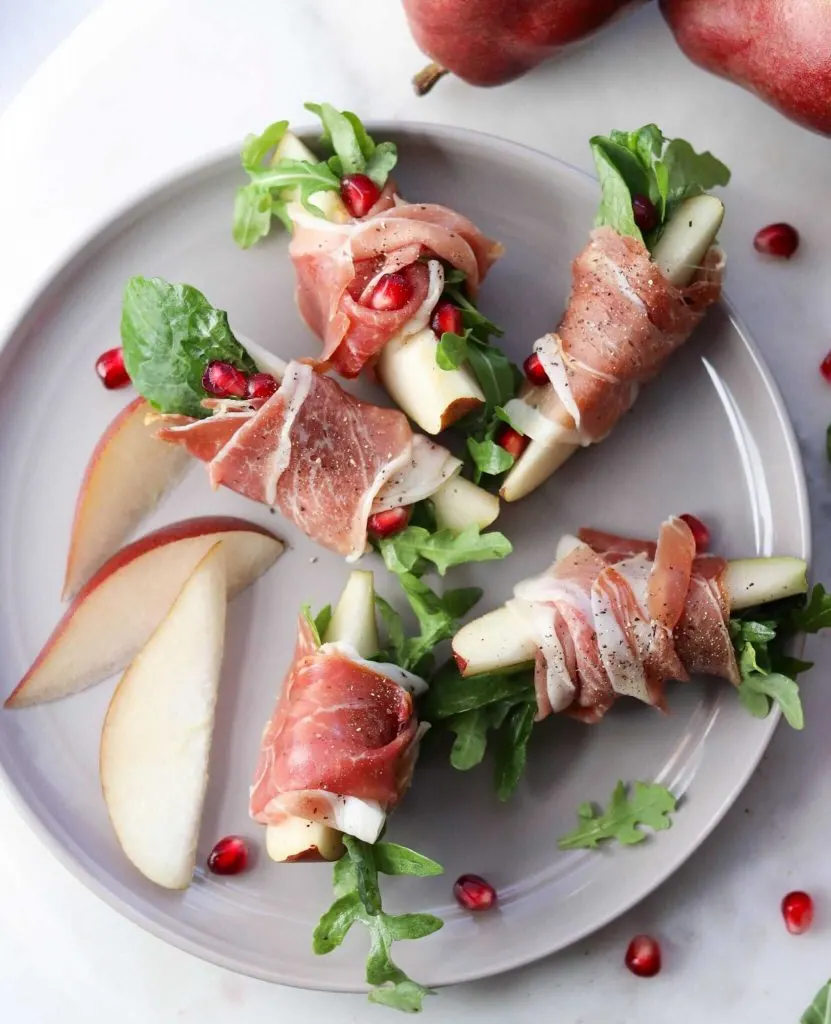 Cranberry Almond Trail Mix by Low Carb Yum
Bacon Wrapped Chicken Strips by 24 Bite
Bacon Wrapped Olives by Christina's Cucina
Christmas Deviled Eggs by Mom Foodie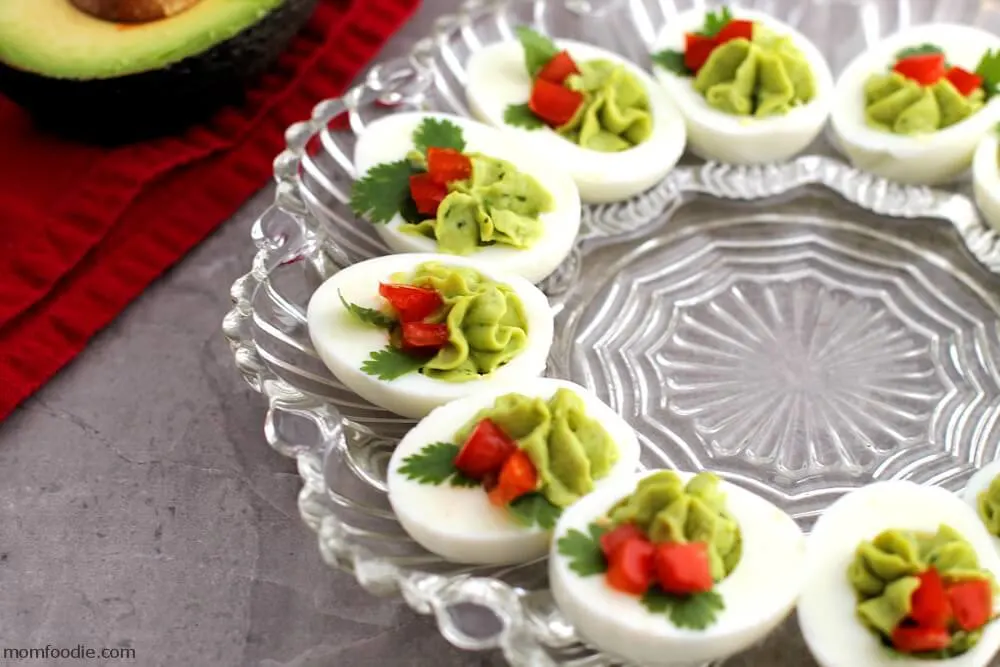 Gluten Free Desserts and Treats
Peppermint White Chocolate Fudge by Will Cook for Smiles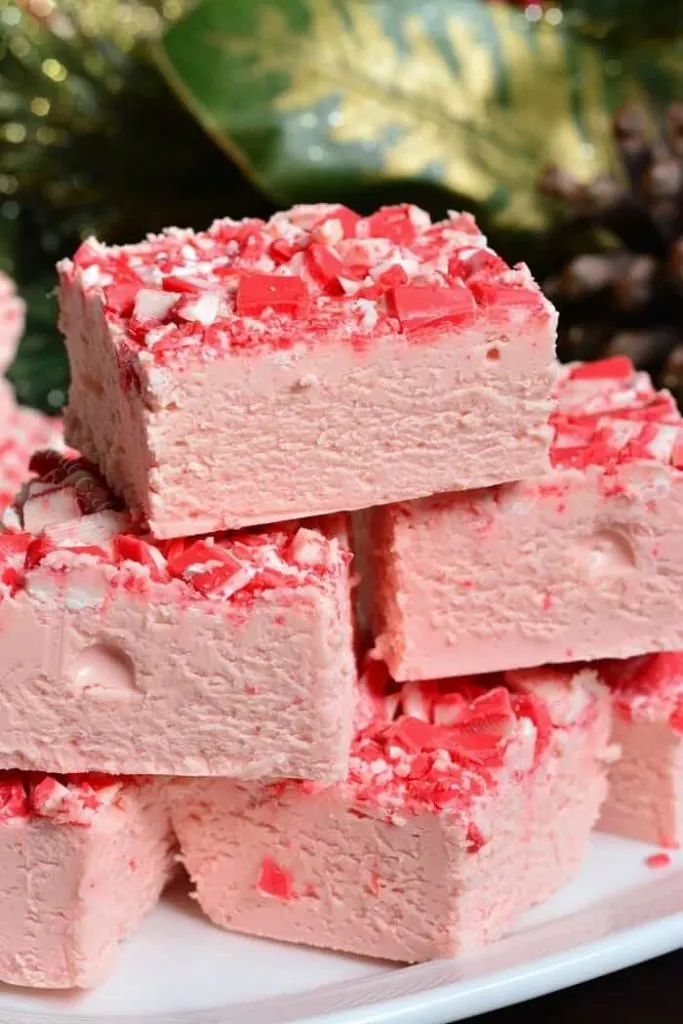 Strazzatella Chocolate Cherry Dessert by Enjoying Life Everyday
Flourless Chocolate Crinkle Cookies by The Monday Box
Gluten Free Blondies by The Gluten-Free Option
Gluten Free Holiday Cocktails and Mocktails
Naughty Elf Cocktail by Aspiring Winos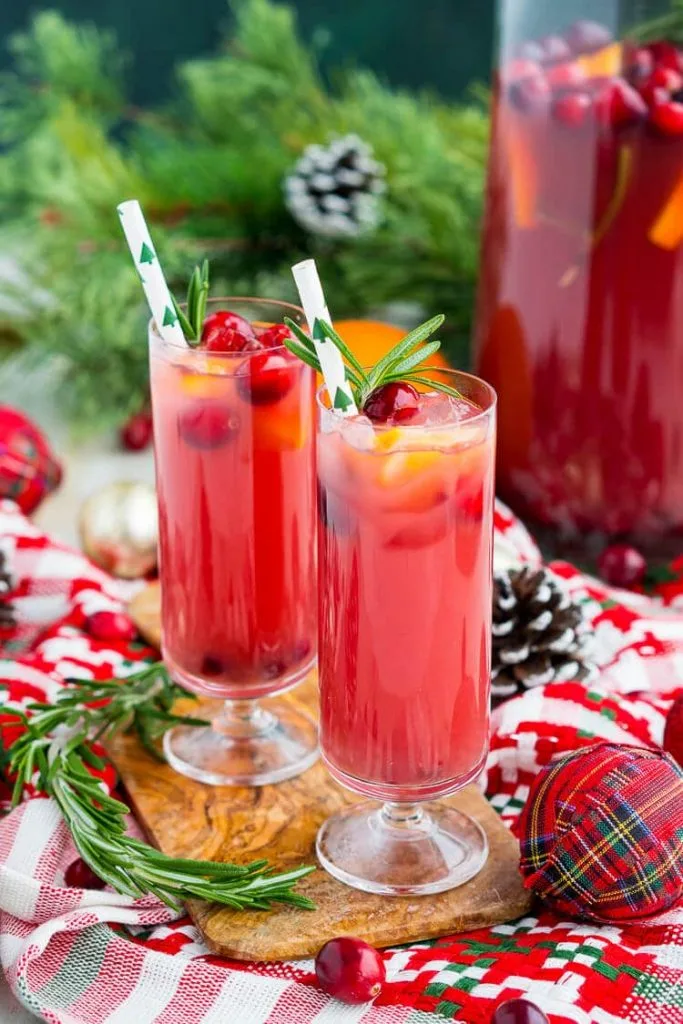 White Rosemary Rose Coconut Cocktail by She Keeps a Lovely Home
Cranberry Apple Cider Sangria by Flavour & Savour
Sparkling Strawberry Punch by Food Meanderings
Lastly, if you're looking for some holiday candies to set out for guests, be sure to do your research to ensure that they are gluten-free. Click here for some helpful tips from Gluten-Free Follow Me.
What's they key to loving your gluten free life? Take this quick quiz to get a personalized plan with the guide you need to thrive!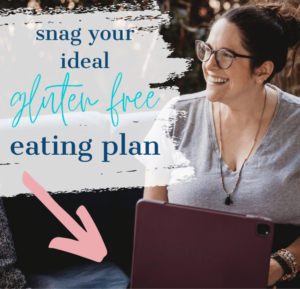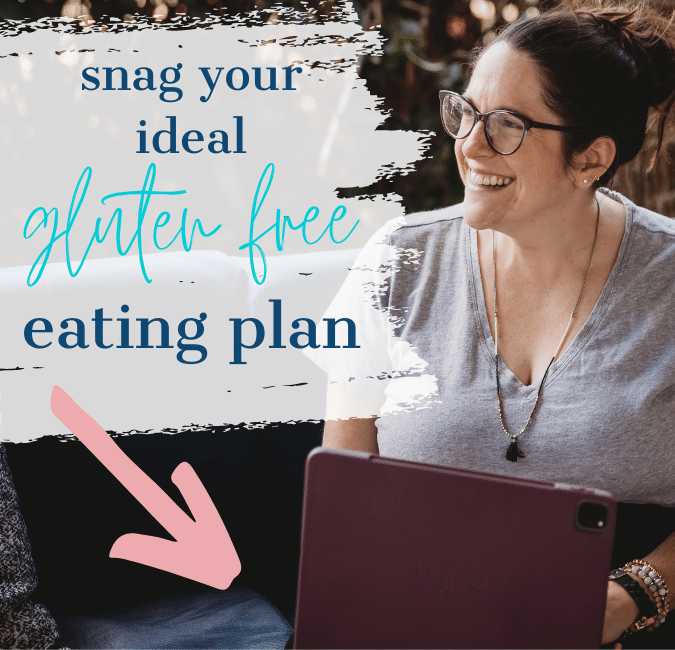 Looking for more gluten-free recipes or holiday tips?
Here are more recipes and tips you will LOVE: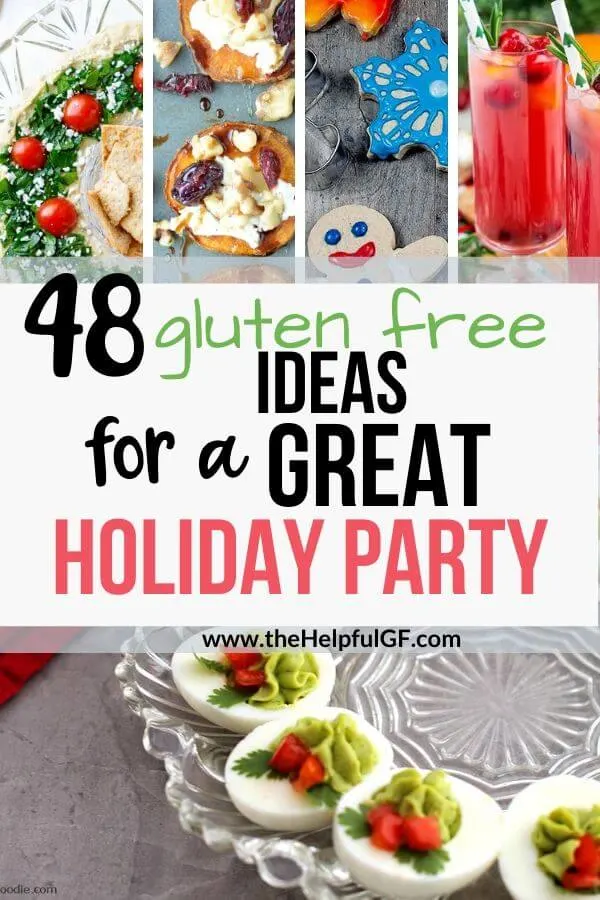 Best Gluten-Free Christmas Party Food!