Peanuts are nutrient rich and make for an easy and delicious snack. If you follow a gluten free diet, you're going to want to know if peanuts are gluten free, and which gluten free peanut brands are the best.
Plain, unprocessed peanuts are naturally gluten free. However, with the many varieties available, as well as the potential for cross contact, it's important to choose peanuts carefully to ensure they are gluten free.
Keep reading to find out which brands make the best gluten free peanuts, or use the table of contents to jump around.
---
Are you new here? I also have the following posts to help you live gluten-free without the stress!
…get valuable support from me, and gluten-free peers, in my EXCLUSIVE Facebook community "Stress-Free Gluten-Free" by clicking here!
---
The gluten-free guide below is based on personal experience and research. Always be sure to discuss any medical changes with your doctor for your personal medical needs. Additionally, this post contains affiliate links. As an Amazon Associate I earn from qualifying purchases. My full disclosure isn't that interesting, but you can find it here.
Ready to take back control of your meals and love your gluten free life? Take the 45 second quiz to get a personalized plan with the guide you need to thrive!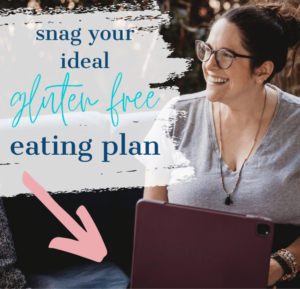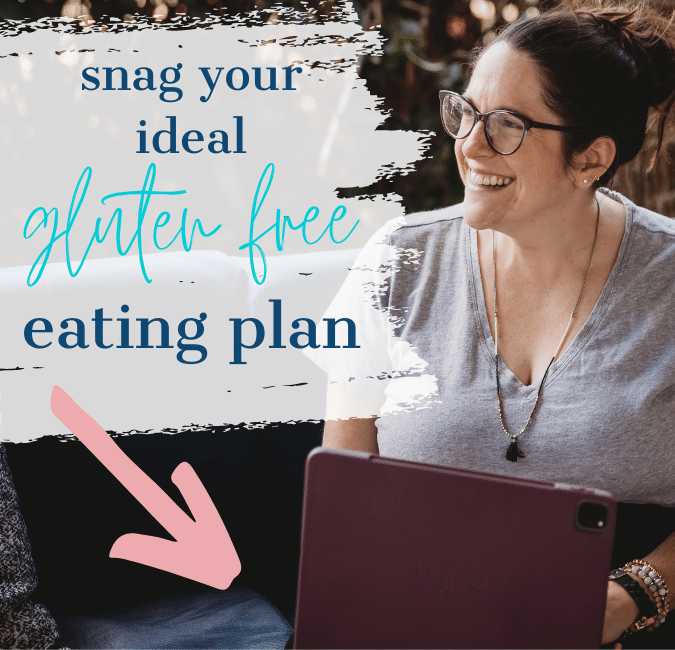 Are Peanuts Gluten Free?
If you have celiac disease or a gluten allergy of any kind, you are probably wondering 'Are there gluten free peanuts'?
Yes! There are many varieties of gluten free peanuts, because plain peanuts are naturally gluten free. Plain peanut butter, peanut flour and peanut oil are all naturally gluten free as well.
Gluten is a form of protein found in wheat, barley, and rye, which causes intestinal damage in those with gluten sensitivity or celiac disease.
The challenge with peanuts is that they can be processed and packaged in facilities that also process grains. When an otherwise gluten free product like peanuts, comes into contact with ingredients, or equipment that has been used for ingredients that contain gluten, cross contact occurs.
The other thing to watch out for with peanuts is the ingredients they are processed with. Ingredients like flavorings can contain gluten, which means those peanuts are no longer gluten free.
The easiest and safest way to choose peanuts, or any other gluten free food for that matter, is by understanding gluten free labeling and certification. By reading the labels, and watching for allergen statements you can quickly and confidently choose gluten free foods.
Are packaged peanuts gluten-free?
Some packaged peanuts are gluten free. However, with packaged peanuts it does start to become more risky, and requires more diligence in choosing a particular brand.
The risk of cross contact extends even further with prepackaged nuts because they are often sold in mixes that have gluten containing ingredients like crackers, cookies or pretzels. They can also be packaged in facilities that package and process other gluten containing foods.
Can you eat peanuts with celiac disease?
Yes, you can eat peanuts with celiac disease as long as the peanuts are plain and unprocessed. To ensure you're choosing a gluten free peanut option, be sure to carefully read the labels, watch for allergen statements, and when possible, choose a certified gluten free brand.
Where to Find Gluten-Free Peanuts
Gluten free peanuts can be easily found in grocery stores like Target and Walmart, gas stations, or from online retailers like Amazon, GoPuff, and Thrive Market.
If you want to know more about how Thrive Market can save you money on a gluten-free diet check out my full review here, or click here to try Thrive Market and get a free gift up to $24!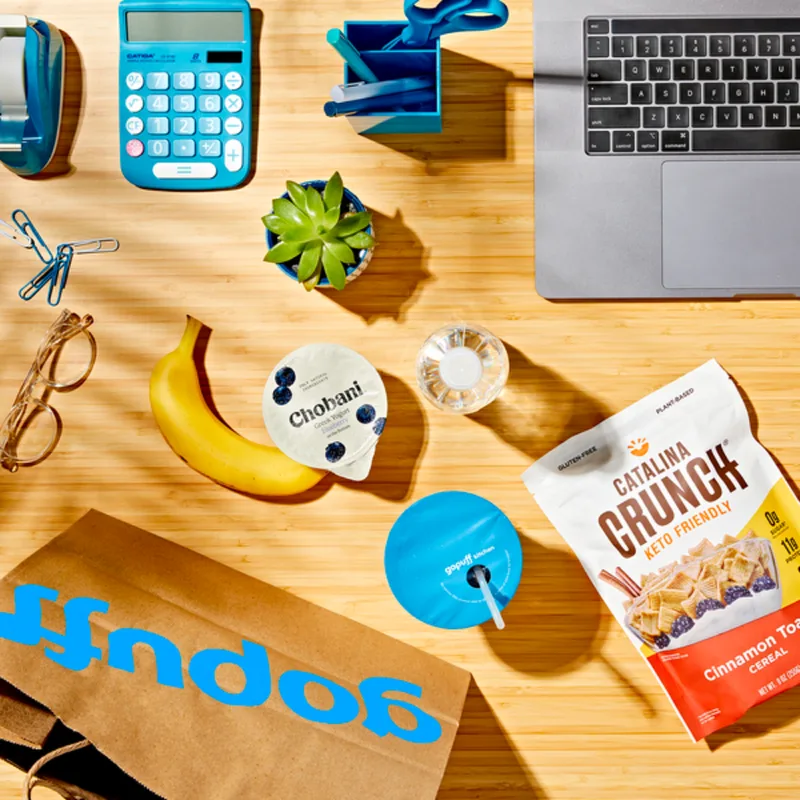 Sick of making grocery runs? Me too!
Try GoPuff for quick and easy grocery delivery including your favorite gluten-free essentials!
Get $100 off + free delivery on SUMMER snacks, drinks, booze & more. Use Code: Welcome1010
Best Gluten Free Peanuts Brands
While many brands of peanuts are labeled gluten free, it is worth noting that some brands (such as Planters) don't make gluten free claims, even though their peanuts are not made with gluten-containing ingredients and may be considered safe for people with celiac disease.
---
Shop Gluten Free Products in this Post

---
Kars Roasted & Salted Peanuts
If you like prepackaged snacks, Kars Roasted & Salted peanuts have you covered. These individual snacks are gluten-free and free of hydrogenated oils and trans fats. All of Kar's Nuts products are also Kosher Certified.
It is important to note that this brand is manufactured in a facility that also processes milk, sesame and soy, so anyone with allergies to those ingredients should avoid these peanuts.
Find Kar's peanuts on Amazon here.
Beyond Nature Dry Roasted Peanuts
If dry roasted peanuts are your favorite, the Beyond Nature brand has you covered! These dry roasted peanuts are also vegan and keto friendly.
This brand is very popular with excellent reviews, so you can be confident choosing these peanuts.
Buy Beyond Nature Dry Roasted Peanuts at Amazon here.
Pasokin Premium Dry Roasted Peanuts
The Pasokin peanuts are gluten free as well as non GMO verified, kosher, keto friendly, and vegan. This brand is made with hi-oleic peanuts which have healthier oils and stay fresh for longer.
Pasokin also makes lots of gluten free peanut products such as peanut powder, peanut crumb toping, and peanut butter bites.
Purchase Pasokin Premium Peanuts on Amazon here.
MiNU Organic Dry Roasted Peanuts
If you're looking for an organic peanut option, the MiNU brand has you covered. These peanuts are also gluten free, vegan, and made without oil.
In addition to being certified organic, this peanut brand is also climate pledge friendly.
Snag MiNU Peanuts on Amazon here.
Kirkland Signature Nuts
There's nothing that can make you feel as confident choosing a brand as when it is certified gluten free, and the Kirkland brand is exactly that! Made with only peanuts, oil and salt, this brand is a sure thing!
People with allergies to soy should not choose this brand as they are made in a facility that also processes soy.
Buy Kirkland Signature Nuts from Amazon here.
Frequently Asked Questions about Peanuts:
Are salted peanuts gluten free?
Naturally salted peanuts are gluten free. It is essential to check the ingredient label and look for any statements that indicate the addition of gluten containing ingredients or the possibility of cross contact before choosing a brand.
Are dry roasted peanuts gluten-free?
Yes, some dry roasted peanuts are gluten free. Be sure to read the label and look for allergen statements that would indicate possible cross contact.
Are honey roasted peanuts gluten free?
Honey roasted peanuts can be gluten free, as honey and peanuts are both naturally gluten free ingredients. Always read the ingredient labels and look for allergen statements or statements that indicate whether or not they are processed in a facility with gluten containing ingredients.
Did you love this post about the Best Gluten Free Peanut Brands?
If so, be sure to pin this post to reference later on. While you're at it, share it on social media!
What's they key to loving your gluten free life? Take this quick quiz to get a personalized plan with the guide you need to thrive!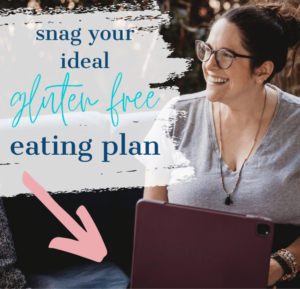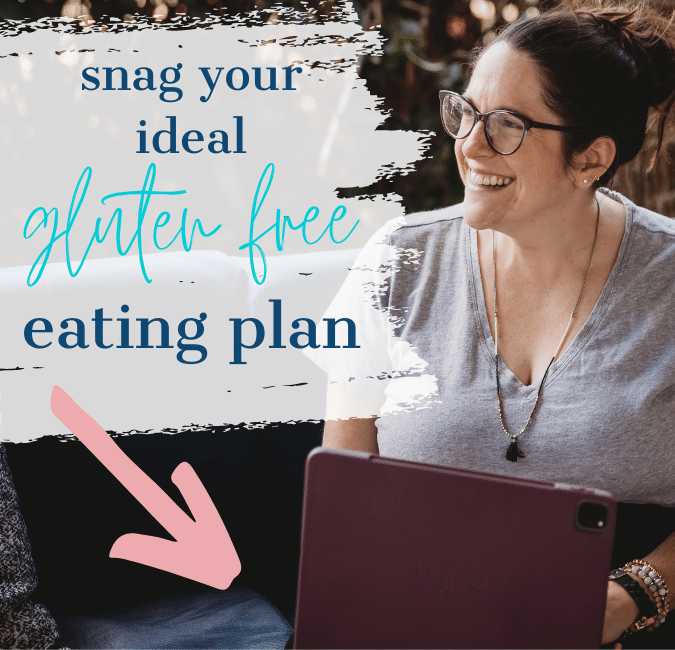 Other Posts You'll Love: