If you are following a gluten free diet, you may have wondered, is peanut butter gluten free?
Yes! In its natural form, Peanut butter is gluten free. In fact, peanuts, peanut butter, peanut oil, peanut flour and powdered peanut butter are all naturally gluten free.
In this article, I'll cover everything you need to know about "Is peanut butter gluten free?" and give recommendations for the best gluten-free brands.
---
Are you new here? I also have the following posts to help you live gluten-free without the stress!
…get valuable support from me, and gluten-free peers, in my EXCLUSIVE Facebook community "Stress-Free Gluten-Free" by clicking here!
---
The gluten-free guide below is based on personal experience and research. Always be sure to discuss any medical changes with your doctor for your personal medical needs. Additionally, this post contains affiliate links. As an Amazon Associate I earn from qualifying purchases. My full disclosure isn't that interesting, but you can find it here.
Ready to take back control of your meals and love your gluten free life? Take the 45 second quiz to get a personalized plan with the guide you need to thrive!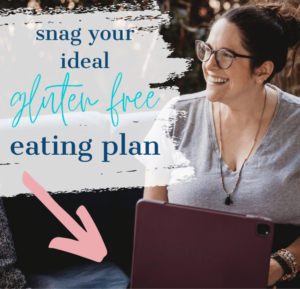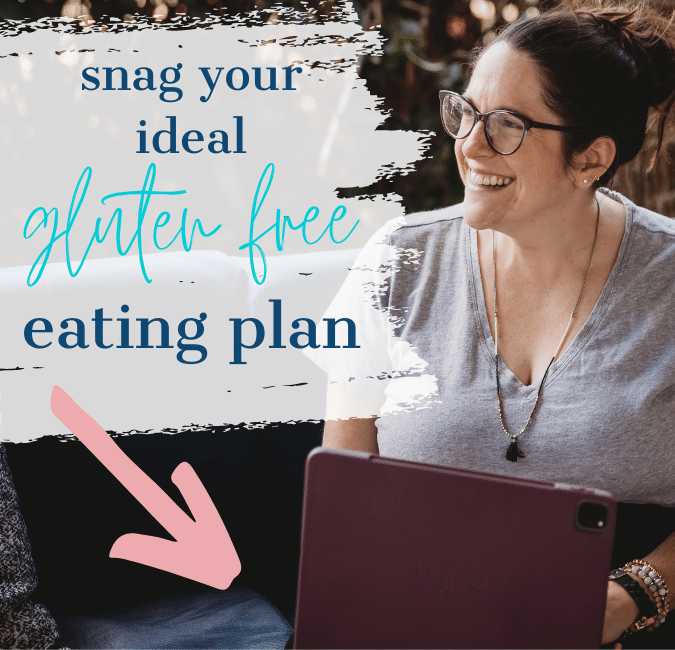 Can You Eat Peanut Butter on a Gluten-Free Diet?
Yes! Good news peanut butter lovers – if you have celiac disease or follow a gluten free diet for any reason, there is definitely peanut butter that will fit your gluten free diet!
But before we dive into the best peanut butter brands, we need to chat about what gluten is and how to check for it on a label.
Gluten is a protein that is found in various types of grains. Wheat is the most common grain that includes gluten, but it is also found in rye, spelt and barley. Since peanuts do not contain grains, peanut butter is a safe food to eat.
Similar to being able to eat butter on a gluten free diet, peanut butter in its pure form is gluten free. However, if you're wondering "is all peanut butter gluten free" the answer is no–you must be very careful to ensure that no ingredients have been added that contain gluten.
To determine does peanut butter have gluten, be sure to check the ingredients list. You'll also want to carefully read the label, looking for any statements that say 'may contain' or 'manufactured' with wheat which could be a warning sign that there is gluten in peanut butter.
Looking for a gluten free claim on the package is another way to ensure that the peanut butter you're choosing is safe to eat, as any food claiming to be gluten free must comply with FDA regulations.
You can even go one step further by looking for a 'Certified Gluten Free' label. A certified label indicates that a third party has independently tested and verified the gluten free claim.
Click here to learn more about independent certification and what labels to look for.
Looking for gluten free peanuts? Then check out my guide to gluten free peanuts brands here.
What if the peanut butter isn't labeled gluten-free?
Labeling a product gluten free is a voluntary claim, meaning it's possible to find a peanut butter brand that is gluten free but isn't labeled that way.
If your favorite brand isn't labeled, reach out to the manufacturer directly to ask whether or not their product is gluten free.
When in doubt, you may feel safest choosing a brand that is labeled gluten free, and that's completely fine too!
How to Prevent Cross Contact for Peanut Butter
If you live with gluten eaters, cross contact is a major concern. Even the smallest amount of gluten can have serious effects on someone with celiac disease.
Avoiding cross contact is especially important when it comes to ingredients like peanut butter that can easily be contaminated. Prevention is the best defense against cross contact.
First, learn more about general cross contamination and how to prevent it by reading this article.
When it comes specifically to peanut butter, ensure your jar is clearly marked with a permanent marker in big, bold letters.
If you prefer, you can use a gluten free label that stands out like these labels. These are especially handy if you have several products in your kitchen that need to be separated to avoid cross contact.
Refrigerator baskets or organizers like these are another good way to keep your gluten free products separate from the other household ingredients. These organizers even stack, allowing you to dedicate an entire shelf in your fridge to your gluten free products.
Best Gluten-Free Peanut Butter Brands
Here are some of our favorite gluten free peanut butter brands, plus some of these are vegan peanut butter brands too!
Thrive Market Organic Peanut Butter, Crunchy
This peanut butter contains nothing but peanuts, making it as pure as you can get with the perfect amount of crunch.
It is certified gluten free by GFCO, so you can feel completely confident that this peanut butter is safe to consume.
This peanut butter is also organic, dairy free and vegan making it the perfect choice for a number of dietary restrictions.
Click here to buy Thrive Market Crunchy Organic Peanut Butter.
NuttZo Peanut Pro, Smooth
This peanut butter is ketogenic, certified gluten free, dairy free and contains no added sugars or sweeteners.
If all of that wasn't enough, you can feel great with this choice knowing every product supports helping orphaned and neglected children in India, Peru, and Nepal.
Get your NuttZO Peanut Pro Smooth Peanut Butter here.
Try it on a gluten free bagel, put a dollop in your yogurt, or grab a spoon and eat it straight out of the jar!
Check out all of the Peanut Butter & Co. Flavors here.
Is Powdered Peanut Butter Gluten Free?
Powdered peanut butter, also known as peanut flour, is gluten free. Powdered peanut butter is great in baking, smoothies, yogurt and even on popcorn.
People often use powdered peanut butter because it contains less fat than traditional peanut butter while still providing that delicious peanut taste.
Peanut flour is made from roasted peanuts that are pressed to remove most of the oil. The peanuts are then ground into a fine powder.
Powdered peanut butter that is made with only peanuts is naturally gluten free.
Just like with regular peanut butter, it's important to be diligent about reading the ingredients list and looking for gluten free claims when determining is peanut flour gluten free.
Best Gluten Free Powdered Peanut Butter
PB Fit All Natural Organic Peanut Butter Powder
This peanut butter is both certified gluten free and certified organic. It is highly versatile as you can blend it, bake it, or even spread it.
Check out the raving reviews here and you'll see why it's a hit.
Naked PB
When it comes to pure, this is it! Made with only one ingredient, there's no added sugar, salt, artificial sweeteners or additives.
This powdered peanut butter is soy free, NON-GMO, certified gluten free and certified vegan.
Plus, if you love powdered peanut butter, you're going to love the size of this tub!
Did you love this post on "Is Peanut Butter Gluten-Free"
If you loved this post on is pb gluten free, then use the social sharing buttons below to share it on social media or pin it to Pinterest for easy reference later!
What's they key to loving your gluten free life? Take this quick quiz to get a personalized plan with the guide you need to thrive!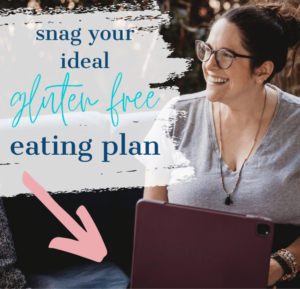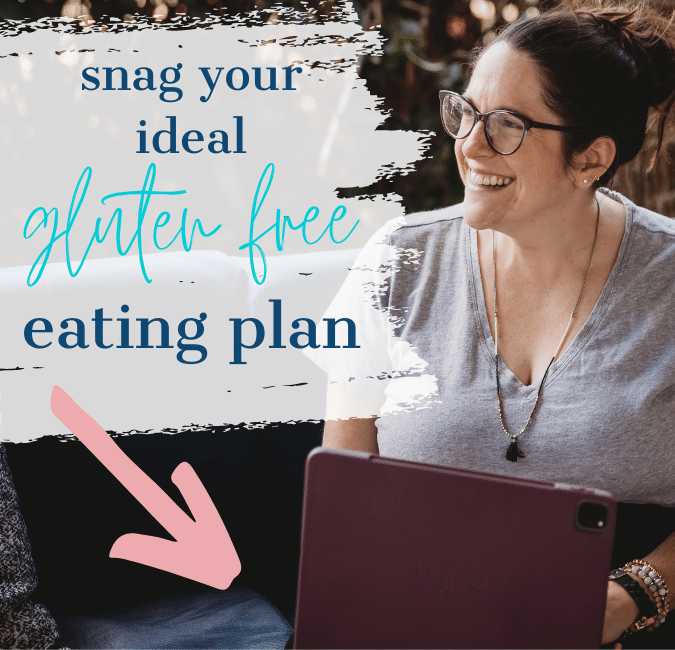 Gluten-Free Peanut Butter Recipes You Will Love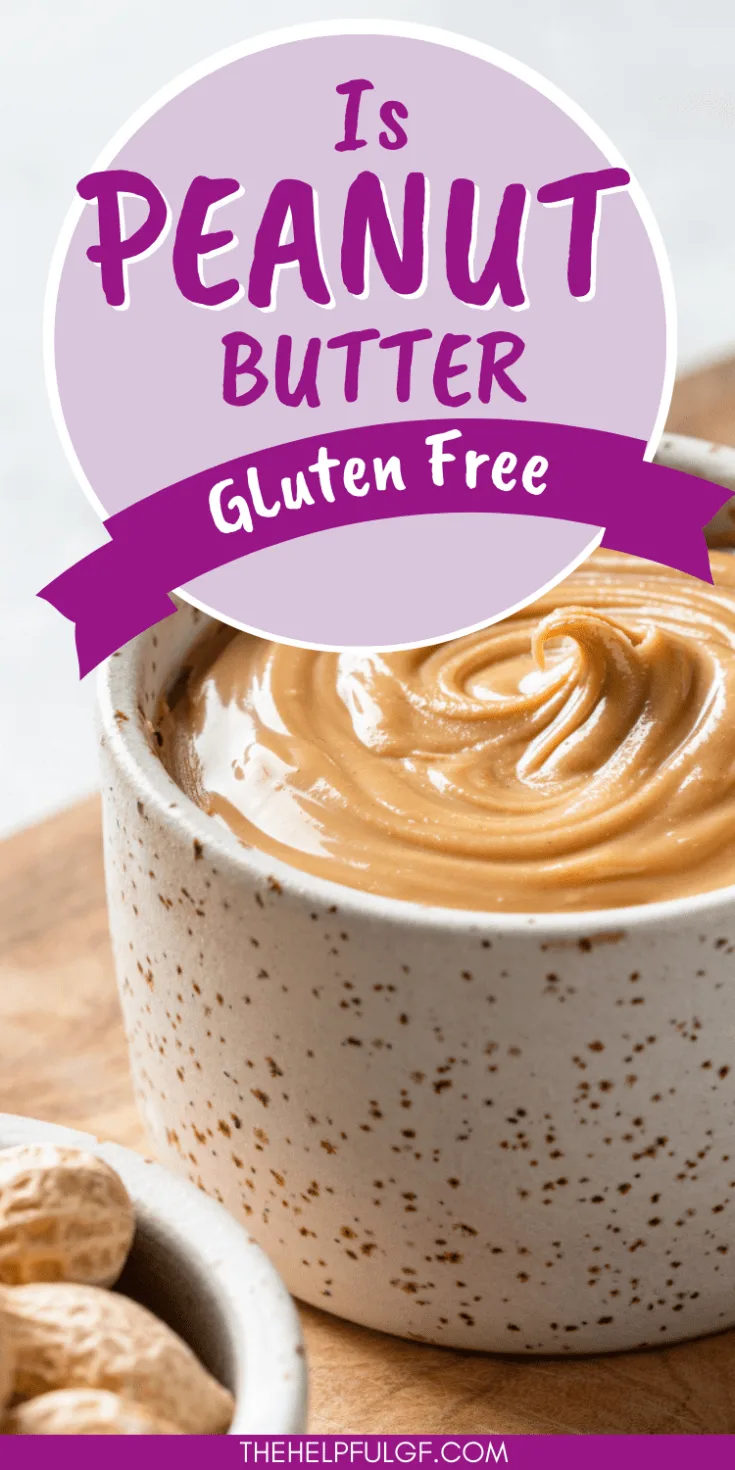 Thanks for reading this guide to gluten free peanut butter!