Look for the ultimate no stress gluten free vacation? You'll love eating gluten free at Sandals Resorts!
Sandals is one of my top picks for gf travel, and this post gives you all the details for the best trip, featuring pics from my friend Ellen who has been to more than 4 of Sandals Resorts locations with excellent experiences!
Keep reading to have all your questions answered, or use the table of contents below to jump to a specific place in the post to learn more about Sandals gluten free tips!
---
Are you new here? I also have the following posts to help you live gluten-free without the stress!
…get valuable support from me, and gluten-free peers, in my EXCLUSIVE Facebook community "Stress-Free Gluten-Free" by clicking here!
---
The gluten-free guide below is based on personal experience and research. Always be sure to discuss any medical changes with your doctor for your personal medical needs. Additionally, this post contains affiliate links. As an Amazon Associate I earn from qualifying purchases. My full disclosure isn't that interesting, but you can find it here.
Ready to take back control of your meals and love your gluten free life? Take the 45 second quiz to get a personalized plan with the guide you need to thrive!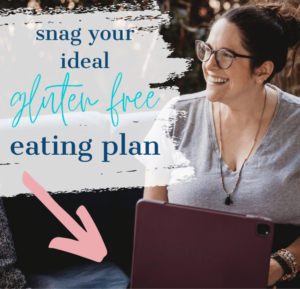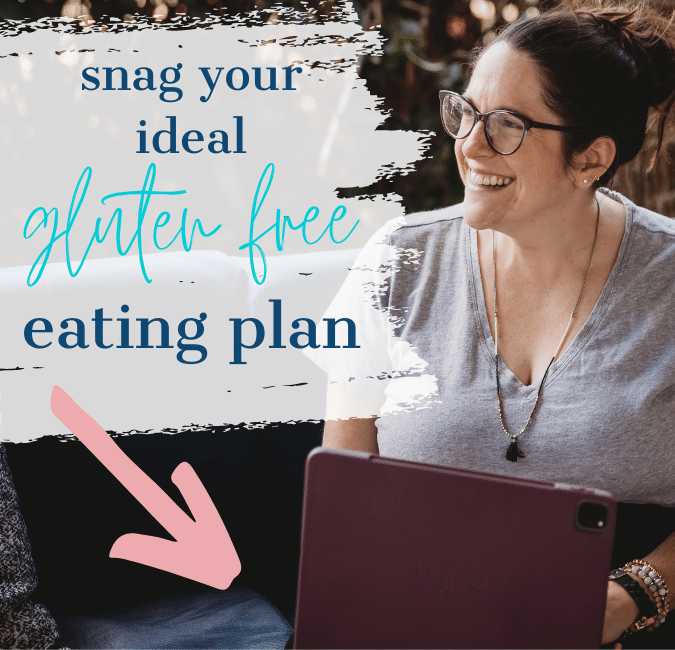 How does Sandals Resorts handle gluten-free dining?
If you have celiac disease or are gluten intolerant, planning your next vacation might seem stressful and daunting, but it doesn't have to be. There are so many resorts that can handle dietary restrictions, but Sandals Resorts definitely goes above and beyond.
More details below 🙂
Where are Sandals Resorts?
Sandals Resorts are couples-only resorts in the Caribbean. There are currently 17 locations throughout Jamaica, Bahamas, Saint Lucia, Antigua, Grenada, Barbados, and Curacao.
Every Sandals resort sit directly on a stunning beach, has unique room options, and is all-inclusive.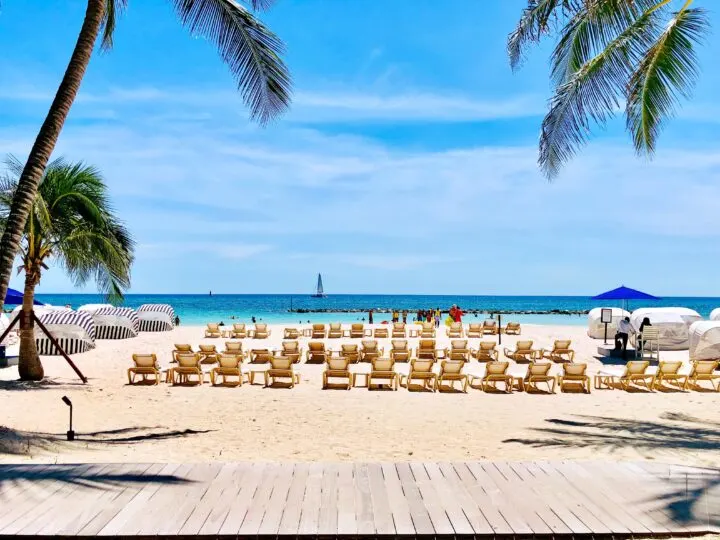 Although all Sandals Resorts have similarities, each resort is also very unique. Some Sandals Resorts are large and very lively with a lot of activity while others are a quiet retreat.
It is important to consider what type of vibe and activities you would like when choosing a Sandals Resort. Heading to Sandals Antigua? Check out these ideas for things to do in Antigua.
You can even use Sandals online tool to compare resorts and select features like rooms with private pools, golf courses, rooftop pools, more intimate, etc.
What makes Sandals Resorts unique?
The variety of restaurants, entertainment, and rooms are what make Sandals Resorts stand out.
Besides a standard room, Sandals Resorts also have swim-up rooms, balconies with tranquility soaking tubs, rondoval rooms, and over-the-water bungalows.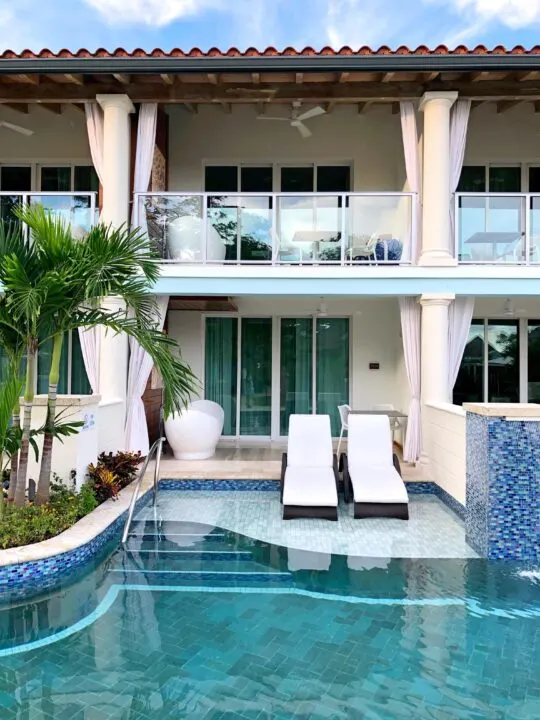 What's included?
When you stay at a Sandals Resort, 5-star gourmet dining, unlimited premium liquors, water sports (snorkeling, scuba diving, paddle boards, etc.), activities, entertainment, airport transfer, WiFi, and tips, taxes, and gratuities are all included.
While other resorts allow additional tipping, Sandals has a strict "no tipping" policy and guests are only permitted to tip butlers or for treatments at the spa.
With so much included at Sandals Resorts, you can easily land in your destination and not spend any additional money during your entire stay.
What's not included?
When staying at a Sandals Resort, the following require an additional fee: spa treatments, excursions / tours, private candlelight dinners on the beach, and photo packages. All additional items can be booked prior to your stay or at the resort. Each Sandals Resort has an excursions desk through Island Routes for booking local excursions and tours.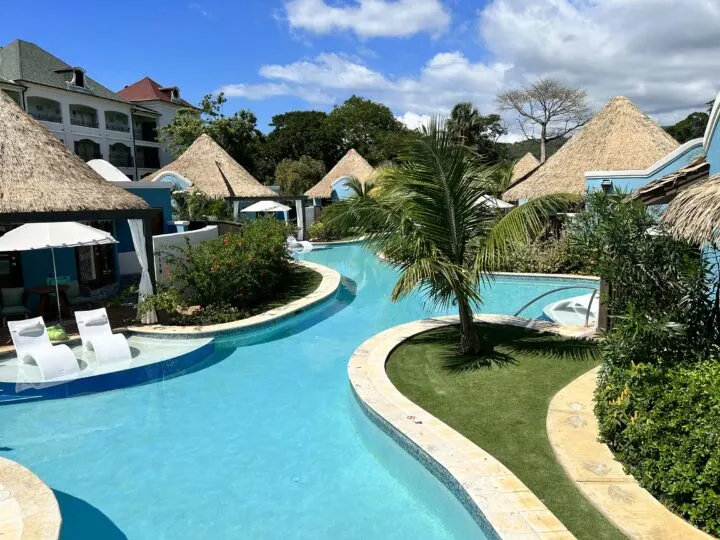 I recommend booking any spa treatments or excursions prior to your stay in order to get the best day and time that works for you.
Also, the most popular excursions do tend to sell out.
Can only couples stay at Sandals Resorts?
Yes, only couples are permitted to stay at Sandals Resorts and room bookings require two adults.
You could go to a Sandals Resort with a friend, but all rooms have a king bed and the resorts aren't geared towards singles.
Does Sandals Resorts offer honeymoon packages?
If you're planning on a honeymoon at a Sandals Resort, you can request their honeymoon package if you travel within 30 days of your wedding.
Their package includes chilled sparkling wine in your room, turndown service with flower petals on your bed, and breakfast in bed with fresh flowers on the morning of your choice. For more info on their honeymoon package, click here.
How does Sandals Resorts handle dietary restrictions?
Every Sandals Resort has a Culinary Concierge who works with guests that have dietary restrictions. These staff members understand the requirements of those with celiac disease, a gluten intolerance, food allergies, etc. and the importance of cross-contact.
You'll find the Culinary Concierge at a centrally located desk at each resort and they are available to meet with guests to review Sandals restaurant menus, substitutions, etc.
If you have dietary restrictions, we recommend meeting with the Culinary Concierge as soon as you are settled in to your room. You'll review all of the restaurant menus and substitutions available so you don't miss out on the best Sandals food.
Sandals does recommend that you meet with the Culinary Concierge daily to preorder your meals for the next day. Although this isn't a requirement, it does help to provide you with additional options and reduce your wait time.
What gluten-free items are available at Sandals Resorts?
Restaurants and menus will vary, but during my time at Sandals Resorts I've had gluten-free bread, burgers, fries from a dedicated fryer, pizza, pasta, French toast, pancakes, pastries, etc.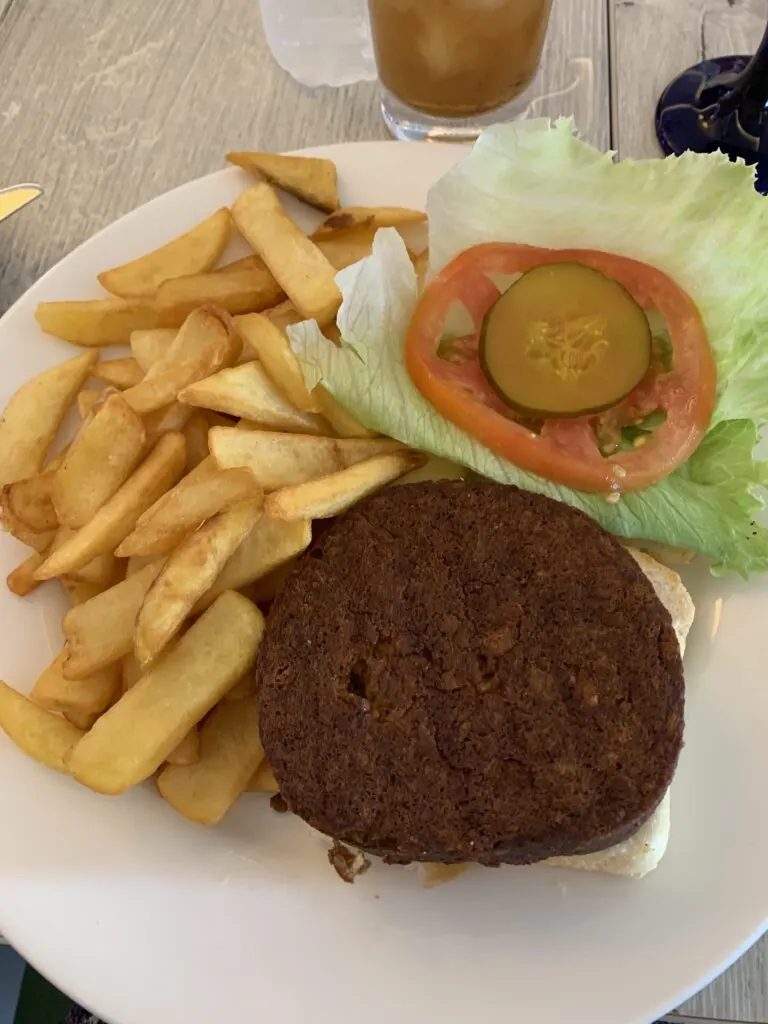 When I stay at a Sandals Resort, I know I'll be able to eat gluten-free meals safely, that I won't feel like a burden, and I'll have the chance to indulge!
Plus, gluten free food and liquor are unlimited.
Can you request special items?
If you have a birthday or wedding, you can request special items like gluten-free cakes. Simply stop by the Culinary Concierge desk and ask for available options.
What if I have a medical issue while at the resort?
At every Sandals there is a Registered Nurse on the premises (except Sandals Royal Plantation, which has access to the registered nurse at nearby Sandals Ochi) with daily office hours.
A qualified physician is also on call 24 hours a day for an additional fee.
Planning your vacation totally gluten free at Sandals Resorts
Sandals Resorts are the perfect escape for couples looking to get away. Whether you're looking for a quiet escape or a more lively resort, there is an option for you.
If you need help determining the best resort for you, contact Ellen from Gluten Free Vacations here to get started.
Did you love this guide on traveling gluten free to Sandals Resorts?
If so, be sure to share it on social media or pin it to Pinterest for later by using the social sharing buttons below!
What's they key to loving your gluten free life? Take this quick quiz to get a personalized plan with the guide you need to thrive!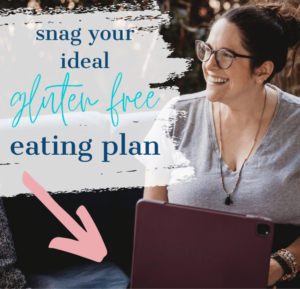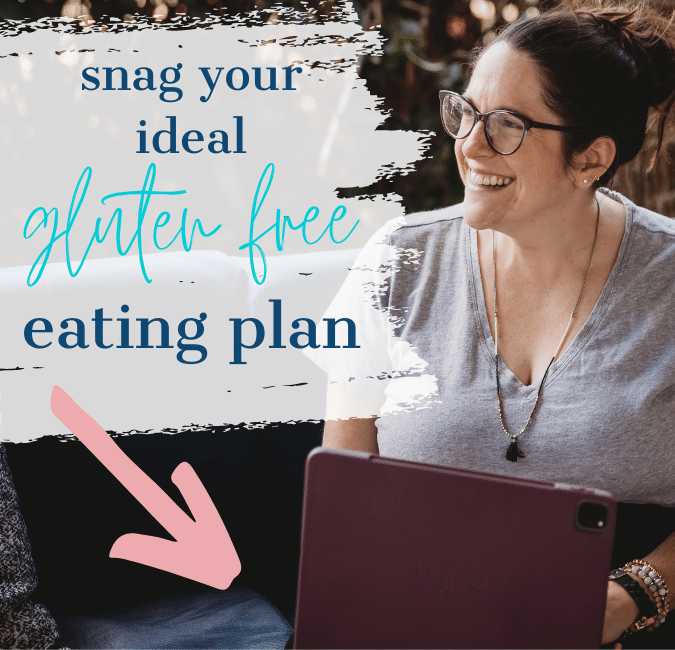 Check out these posts on gluten free travel: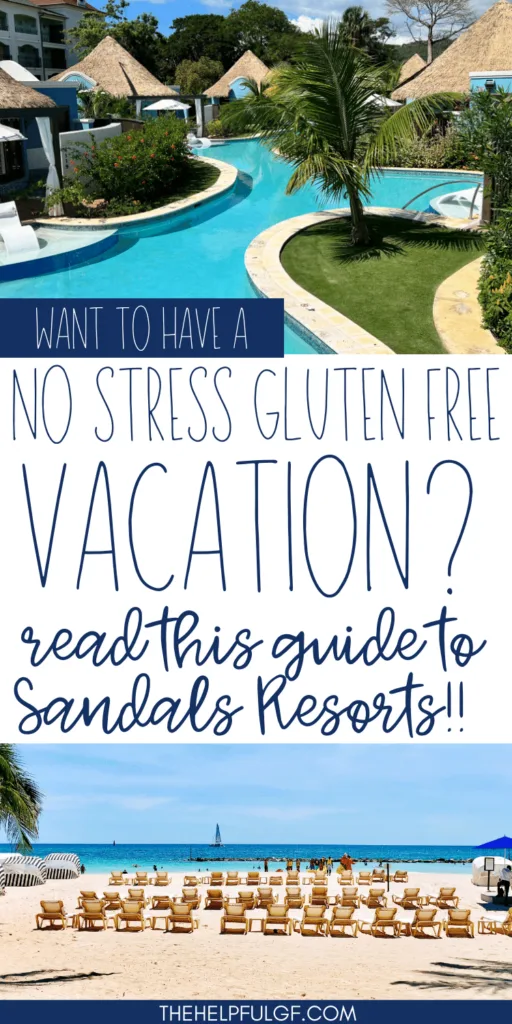 Thanks for reading about visiting Sandals Resorts gluten free!