Eating Gluten-Free at Disneyland Resort®
Eating gluten-free at Disneyland Resort® doesn't mean you need to miss out on some of the parks' most iconic foods. With a little planning, you can enjoy delicious dishes at every meal! Check out my list of the best gluten-free and gluten-friendly food at Disneyland Resort®.
---
Are you new here? I also have the following posts to help you implement the gluten-free diet while traveling without the stress!
…and of course, you should join my EXCLUSIVE Facebook community "Stress-Free Gluten-Free" by clicking here!
---
The tips below are based on personal experience and research. Always be sure to discuss gluten-free options with your server and ensure that your personal dietary needs are accommodated. My full disclosure isn't that interesting, but you can find it here.
Gluten-Free Snacks at Disneyland Resort®
Everyone knows that Disney vacations are all about the snacks. The good news is that several of the fan-favorite snacks are naturally gluten-free! These classic Disney snacks can be found in both Disneyland Park and Disney California Adventure Park:
Popcorn (Butter Popcorn, Kettle Corn, Caramel Corn)
Roasted Turkey Legs
Mickey Ice Cream Bars
Pickle & Fruit Carts
Additionally, the ever-popular Dole Whip is both gluten-free and vegan. You can find it at the Tiki Juice Bar and at The Tropical Hideaway in Disneyland Park. The Tropical Hideaway includes options for loaded whips topped with fresh fruit.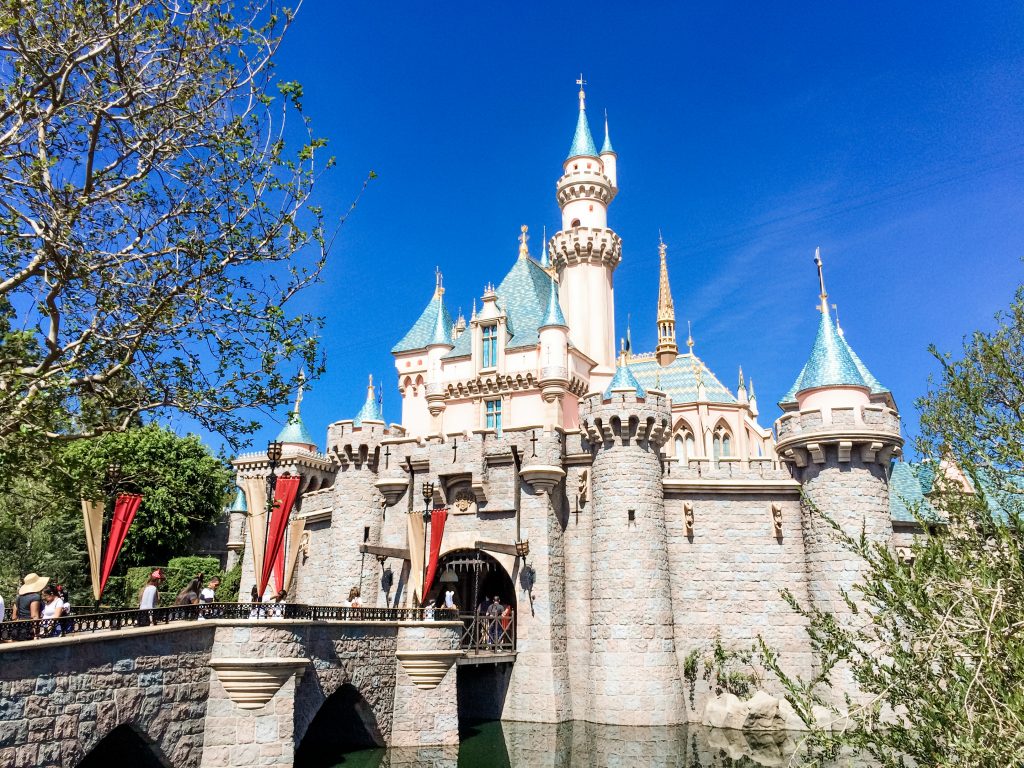 If you're looking for more unique gluten-free and gluten-friendly Disney snacks, here are a few that get great reviews:
Gluten-Friendly Incredicookie at Jack-Jack Cookie Num Nums in Disney California Adventure Park
Red's Apple Freeze at Cozy Cone Cafe in Disney California Adventure Park
Gluten-Free Lemon Blueberry Cupcakes, Red Velvet Cupcakes, or Chocolate Chip Cookies at Sprinkles in Downtown Disney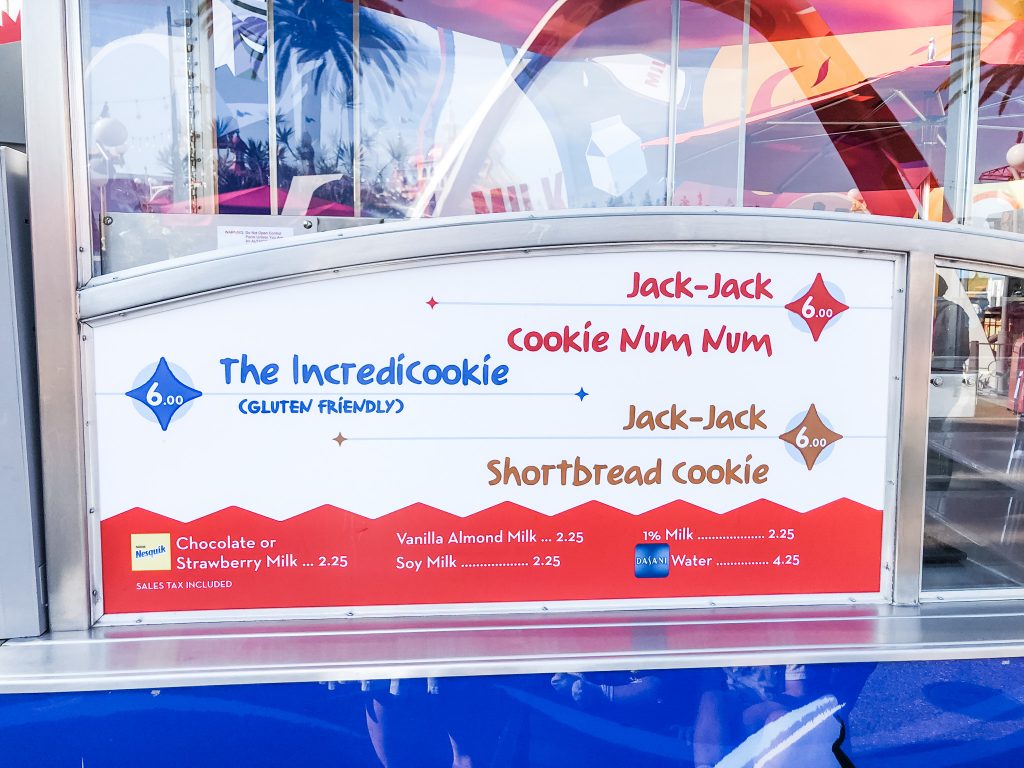 ---
Download your FREE gluten-free travel guide! This checklist makes sure that you don't overlook the details so you can relax in the security of having planned and enjoy your time away!
---
Gluten-Free Quick-Service Dining at Disneyland Resort®
Quick-service dining gives you great flexibility, with a variety of options located throughout the two parks. You can use Disneyland's mobile ordering service to minimize your wait time for meals and have your food waiting for you at the counter when you arrive. Many dining locations include their allergy menus in their mobile ordering menu; if you need a special modification to your order, or you would like to review the ingredients of any item, I recommend ordering in-person instead.
Here are a few quick-service dishes worth checking out:
Allergy-Friendly Sandwiches & Tomato-Basil Soup at Jolly Holiday Bakery in Disneyland Park
Tostada Salad (without shell) at Rancho Del Zocalo in Disneyland Park
Gluten-Friendly Burgers, Sandwiches or Salads at Red Rose Taverne in Disneyland Park
Jambalaya at French Market in Disneyland Park
Allergy-Friendly Pizza at Alien Pizza Planet in Disneyland Park
Gluten-Free Pizza at Boardwalk Pizza & Pasta in Disney California Adventure Park
Street-Style Taco Plate with Corn Tortilla (Carne Asada, Al Pastor, or Pollo) at Cocina Cucamonga in Disney California Adventure Park
Gluten-Friendly Rice Bowls (Teriyaki or Szechuan Chicken) at Lucky Fortune Cookery in Disney California Adventure Park
Gluten-Friendly Ramone's Low and Slow Turkey Club, Ka-Cheeseburger, or Classic Shakes (without "Road Gravel") at Flo's V8 Cafe in Disney California Adventure Park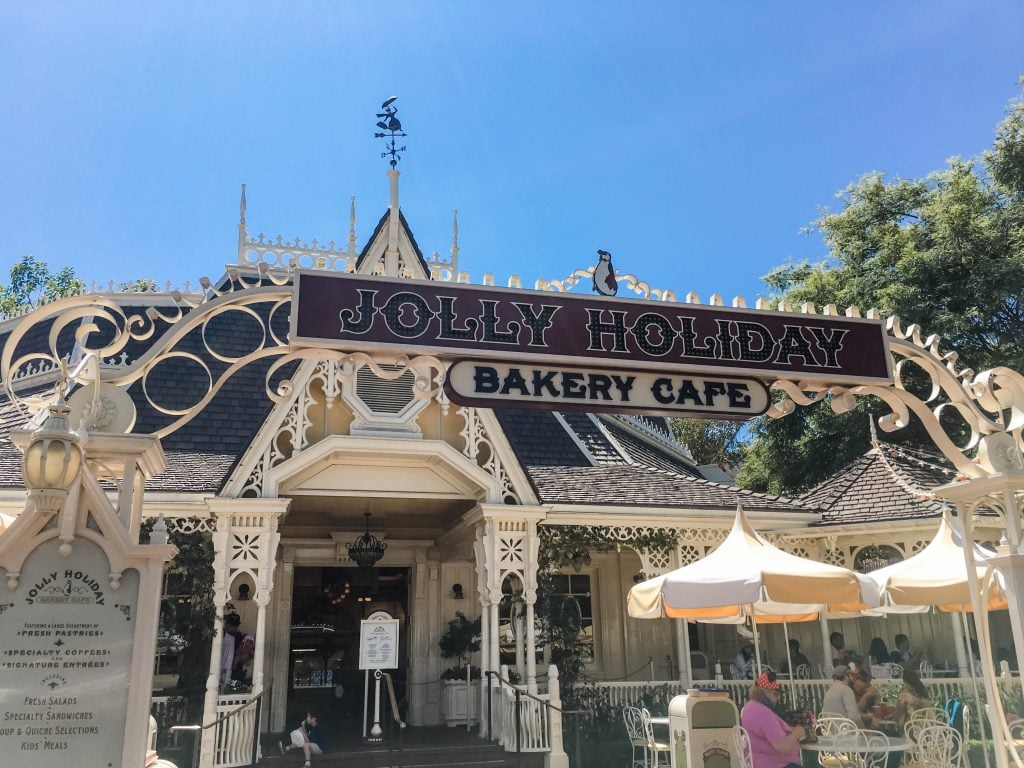 Gluten-Free Table-Service Dining at Disneyland Resort®
Whether you're starting off the day or closing out an evening, sitting down to a great meal is one of the best ways to connect with family while you're on vacation. All Disney-owned, table-service restaurants at Disneyland Resort® offer allergy menus. If you need additional assistance while ordering, be sure to ask to speak with a chef.
Many of Disneyland's most popular table-service restaurants offer delicious gluten-free and gluten-friendly options. Here are a few you don't want to miss:
*note: If you would like to order a gluten-free Monte Cristo sandwich at Cafe Orleans, you will need to order it in advance. Make a reservation at the restaurant and then reach out to Disneyland's Special Diets team. You'll want to call the restaurant the day before to confirm your order.
Additionally, you can request a gluten-free menu at the Disney Princess Breakfast Adventures in Disney's Grand Californian Hotel & Spa. Seashell macaron, anyone?
Bonus Tips for Eating Gluten-Free at Disneyland Resort®
With a little planning, you can enjoy plenty of satisfying meals on your Disney vacation. Here are a few tips to make sure everything goes smoothly:
Note your allergies/restrictions when making table-service dining reservations.
Contact Disneyland's Special Diets team with questions before your visit.
Ask for an allergy menu at any quick-service or table-service restaurant.
Some items are listed as "gluten-friendly", "allergy-friendly", or "gluten-free". Feel free to ask for clarification about any potential for cross-contamination.
Ask to speak to a chef at any table-service restaurant. They can discuss substitutions or walk you through the menu (including a buffet).
Review the Park Rules to know what you can and cannot bring into the parks. (You're welcome to bring food/drinks inside, but avoid large coolers and glass containers.)
Consider working with an Authorized Disney Vacation Planner www.imagineeredvacations.com to coordinate all of your reservations, requests, and questions at no extra cost to you!
I hope your next visit to Disneyland is a magical one!
---
Don't forget to download your FREE gluten-free travel checklist now to make your vacation planning super simple!
---
Did you love these tips for traveling gluten-free to Disneyland and California Adventure? Be sure to use the social buttons below to share this post with your friends or pin it to Pinterest for quick reference later.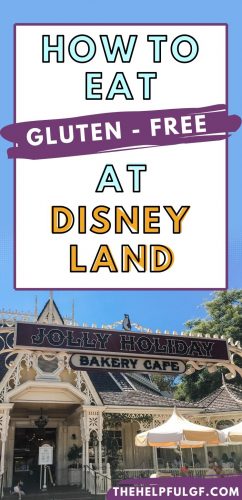 Other posts on gluten-free living you may find interesting:
---
About Jessica: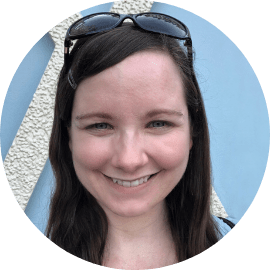 Jessica Tullino is a travel concierge with Ears of Experience, specializing in Disney destinations. Her goal is to help families take the stress out of planning vacations so they can focus on the fun! You can find her sharing Disney vacation tips and recipe ideas in her free Facebook community.