If you follow a gluten free diet, you probably already know that bread is rarely gluten free. You might be wondering though, if rye bread is gluten free.
Rye bread is not gluten free because rye is one of the grains that contains gluten.
Keep reading to learn more about what rye is, when it is and isn't safe to consume on a gluten free diet and what you can eat instead.
---
Are you new here? I also have the following posts to help you live gluten-free without the stress!
…get valuable support from me, and gluten-free peers, in my EXCLUSIVE Facebook community "Stress-Free Gluten-Free" by clicking here!
---
The gluten-free guide below is based on personal experience and research. Always be sure to discuss any medical changes with your doctor for your personal medical needs. Additionally, this post contains affiliate links. As an Amazon Associate I earn from qualifying purchases. My full disclosure isn't that interesting, but you can find it here.
Ready to take back control of your meals and love your gluten free life? Take the 45 second quiz to get a personalized plan with the guide you need to thrive!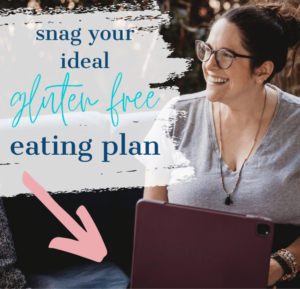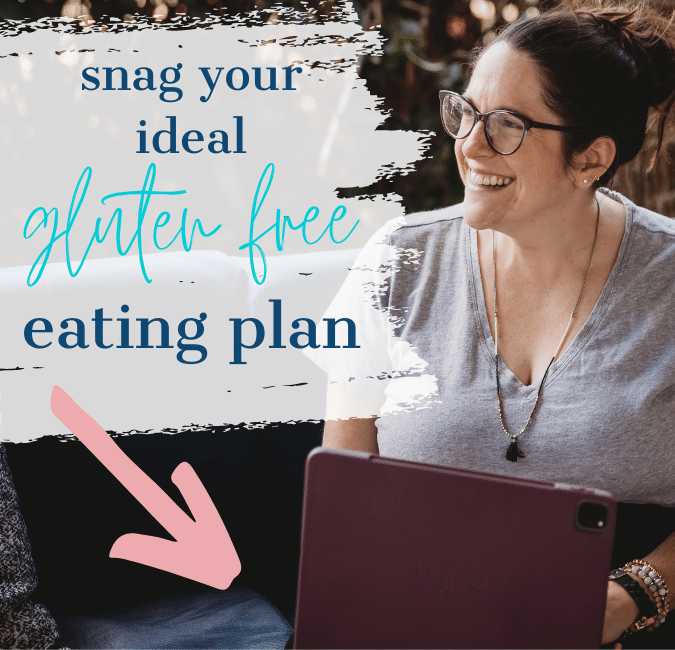 What is rye?
Rye is a grain that is closely related to wheat and barley. These three grains are unsafe for anyone with celiac disease or a gluten allergy because they contain gluten.
The gluten protein in rye is called secalin, and it triggers an autoimmune response in people with celiacs disease, which can damage the small intestine and have far-reaching consequences.
Does rye contain gluten?
Yes, rye is one of the three grains that contains gluten. "Gluten is naturally occurring, but it can be extracted, concentrated and added to food and other products to add protein, texture and flavor. It also works as a binding agent to hold processed foods together and give them shape."
In this case of rye, the gluten protein is naturally occurring. It is unsafe to consume in any foods that contain it.
Unlike food, pure distilled alcohols that are made from rye are considered safe to consume, as they are processed in a manner that removes the gluten.
How to identify rye on food labels
Unlike wheat, rye is not considered a top 9 allergen. "FALCPA requires that foods or ingredients that contain a "major food allergen" be specifically labeled with the name of the allergen source."
Because it is not a major allergen, rye does not have to be included in a "contains" statement on any product that includes it. However, if it is used as an ingredient it will be included in the ingredients list.
When it comes to identifying rye on food labels, you want to be on the lookout for specific ingredients. You need to avoid anything that contains the words rye, secale or triticale. Secale is the latin name for rye, and triticale is a wheat/rye hybrid which also contains gluten.
Something else you can look for is a gluten free label. Products that meet the FDA's requirement of not exceeding 20 ppm of gluten can be labeled gluten free. Some companies take their commitment to gluten free standards one step further by opting for gluten free certification, which means the product has been third-party tested.
Understanding gluten free labels and certification is a game-changer if you follow a gluten free diet. Check out this full guide to gluten free labeling.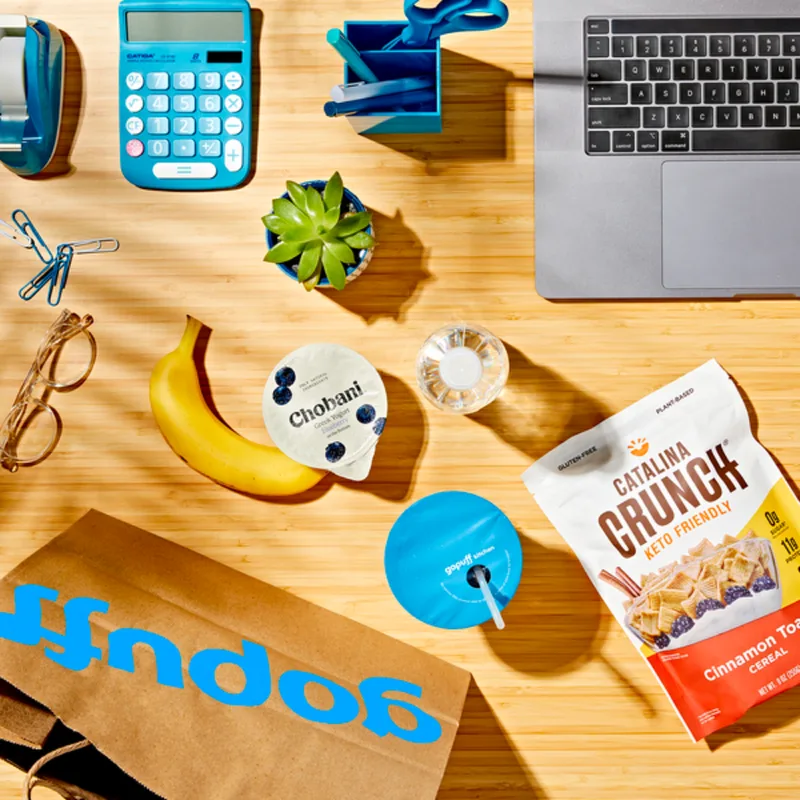 Sick of making grocery runs? Me too!
Try GoPuff for quick and easy grocery delivery including your favorite gluten-free essentials!
Get $100 off + free delivery on SUMMER snacks, drinks, booze & more. Use Code: Welcome1010
Is there rye bread that is gluten free?
Yes! There are gluten free substitutes for rye bread available. These are not actually made with rye, but are created to mimic the flavors of rye bread!
You may be lucky enough to find one of these options at your local grocery store, but you can definitely find them at online specialty retailers such as Amazon, GoPuff, or Thrive Market.
Learn more about why I love Thrive Market here, or you can snag a promotional link to receive up to 25% off your first order plus a free gift by clicking here!
---
Shop Gluten Free Products in this Post
---
Schar Gluten Free
The Schar company makes a wide range of gluten free breads including a deli style bread which is a great substitute for rye bread. It is wheat free, lactose free, non-GMO and preservative free.
Buy Schar Gluten Free Deli Bread from Amazon here.
3 Bakers Rye Style Bread
This rye style bread is certified gluten free, so there's no worries here. It's all natural and soy and dairy free.
You can easily freeze this bread, so it's easy to stock up!
Buy 3 Bakers Rye Bread from Amazon here.
Udi's Gluten Free Bread
Udi's makes a gluten free sandwich bread that makes an excellent substitute to traditional rye bread. It's certified gluten free, has no artificial dyes or flavors and is dairy, soy, peanut and tree nut free. While it doesn't necessarily have the 'tang' of rye bread, it's a hearty substitute.
Purchase Udi's Gluten Free Sandwich bread at Target here.
Is rye whiskey gluten free?
Yes! Rye whiskey is considered safe for gluten free consumption. Unlike food, alcohol is made using a process called distillation. Bourbon is an example of a rye whiskey that is made through this process, which you can learn more about here.
This process of distilling actually removes the gluten from the rye. It does so in such an effective manner, that the amount of gluten remaining in rye whiskey is below the allowable limit for gluten free labeling of alcohol set forth by the TTB.
While rye based alcohols are considered safe for gluten free consumption, some individuals still find they are still unable to tolerate it. If you are sensitive to gluten, it's best to do whatever you're comfortable with when it comes to alcohol, or at the very least, approach it cautiously.
Gluten free alcohol can be very confusing which is why I put together the Ultimate Guide to Gluten Free Alcohol. Check it out here and save it for future reference!
Did you find this post about 'Is Rye Bread Gluten Free' helpful?
If so, be sure to pin this post to reference later on. While you're at it, share it on social media!
What's they key to loving your gluten free life? Take this quick quiz to get a personalized plan with the guide you need to thrive!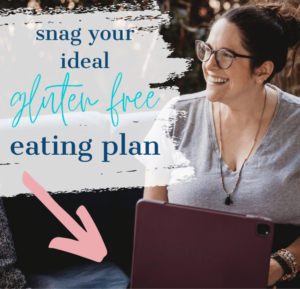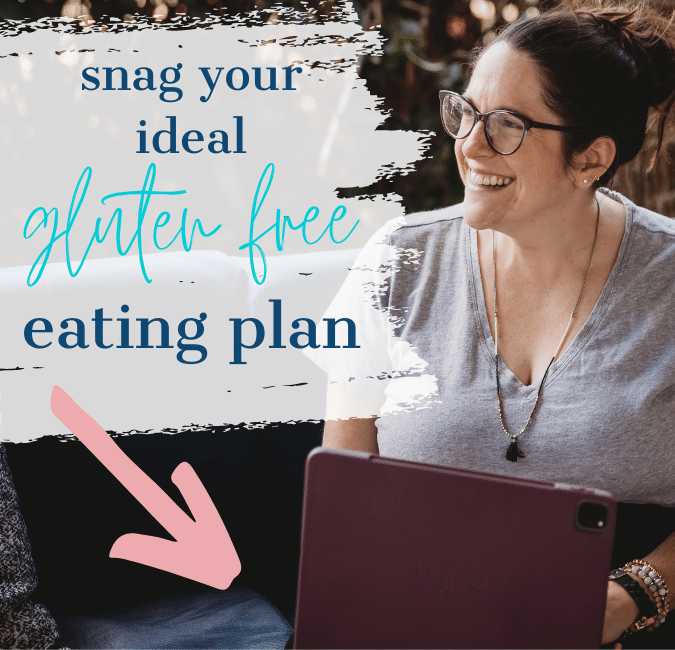 Other Posts You'll Love: