Are you living with Celiac Disease? Are you looking for ways to improve your digestion and reduce unpleasant symptoms? The low-FODMAP (Fermentable Oligo-Di-Monosaccharides and Polyols) diet can be a great resource, but it can seem confusing to navigate. The tips for following low FODMAP diet in this article will help!
Celiac disease is a digestive disorder caused by an autoimmune reaction in the small intestine when exposed to gluten. It is essential that individuals with celiac disease follow a strict gluten free diet. Additionally, a low FODMAP diet may help further reduce some of the common symptoms associated with celiac disease such as bloating, gas, abdominal pain and diarrhea.
However, following this strict diet requires knowledge and dedication. Here are 8 tips that will help you successfully implement a low FODMAP diet if you have been diagnosed with celiac disease.
Keep reading for these tips for following low FODMAP diet for people with celiac disease, or use the table of contents below to jump to the section of your choice.
---
Are you new here? I also have the following posts to help you live gluten-free without the stress!
…get valuable support from me, and gluten-free peers, in my EXCLUSIVE Facebook community "Stress-Free Gluten-Free" by clicking here!
---
The gluten-free guide below is based on personal experience and research. Always be sure to discuss any medical changes with your doctor for your personal medical needs. Additionally, this post contains affiliate links. As an Amazon Associate I earn from qualifying purchases. My full disclosure isn't that interesting, but you can find it here.
Ready to take back control of your meals and love your gluten free life? Take the 45 second quiz to get a personalized plan with the guide you need to thrive!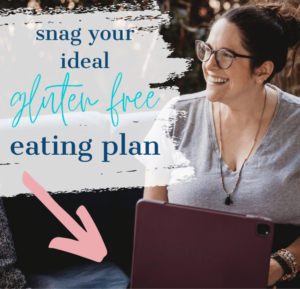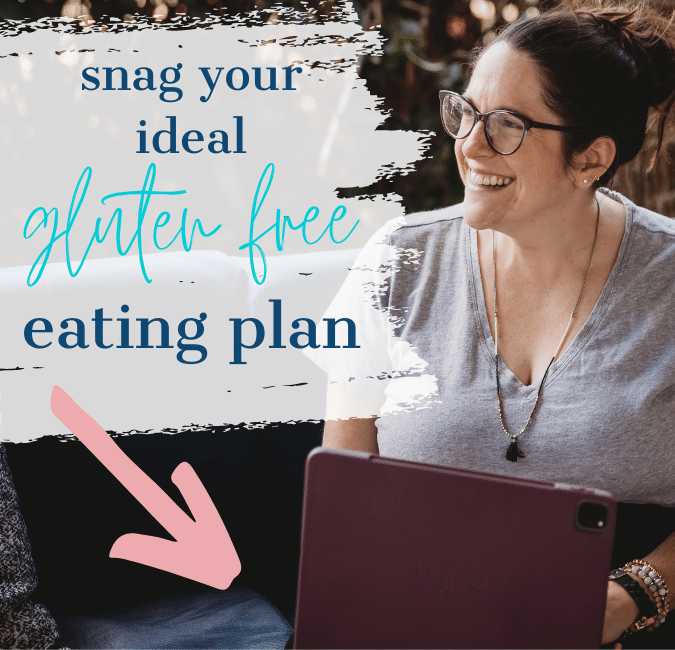 Is the Low FODMAP diet helpful for people with Celiac Disease?
About 1% of people in the US have celiac disease and it affects both men and women of all ages and socioeconomic backgrounds. Celiac disease is an autoimmune disorder when your immune system reacts to gluten proteins — found in wheat, barley, and rye — by damaging your intestinal wall.
You must follow a strict gluten-free diet to avoid symptoms and maintain remission of the disease. A low fodmap diet is an excellent evidence-based nutritional therapy created to help individuals with Irritable Bowel Syndrome control bacterial overgrowth, but also can be a helpful tool for individuals struggling to eliminate and manage celiac disease chronic symptoms.
The low fodmap diet may benefit people with celiac disease who have continued gastrointestinal issues or digestive disorders. The low fodmap diet limits gluten intake and fodmaps, so you can eat more easily digestible foods without causing intestinal distress which may lead to fewer gastrointestinal symptoms.
Remember that the low fodmap diet is not a cure for celiac disease. While in some cases it has been shown to cause a significant improvement and help manage symptoms, it is not a permanent solution. Rather, it is an elimination diet with a few phases designed to discover and target specific foods which may be causing you to experience symptoms.
Symptoms of Celiac Disease
Gluten-sensitive enteropathy is an immune response triggered in the small intestine from eating gluten. Gluten is a protein found in wheat, rye, barley, and related cross-breeds that causes celiac disease. Gluten can also be found in many processed foods, including bread, cookies, and crackers.
The most common symptoms include:
Abdominal pain, bloating, and gas (flatulence)
Constipation or diarrhea
Nausea
Anemia, fatigue, and weight loss
Depression and mood swings
Low-fodmap meals are delicious, nutritious, satisfying, and may be helpful for people with celiac. After being diagnosed with celiac disease and wanting to follow a low FODMAP diet for continued relief of digestive symptoms, there are several things to consider.
You may be wondering how to manage your food choices. Here are some tips for following low FODMAP with celiac.
1. Eat Plenty of Vegetables and Fruits
One of the best ways to follow the low FODMAP diet for people with celiac disease is to eat a wide variety of vegetables and fruits. Low fodmap veggies are rich in fiber, essential for people with celiac disease, and regulate gut function and prevent diarrhea.
Fruits are high in vitamins and antioxidants, which help protect against heart disease and cancer. Allowed low FODMAP fruit varieties also make really easy low FODMAP snacks.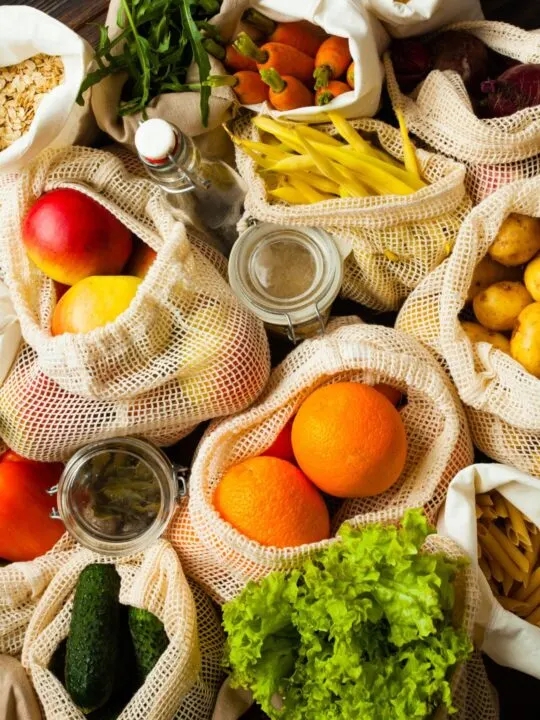 You can get your veggies and fruits from a reliable low fodmap meal delivery service. A reliable low FODMAP meal delivery service provides you with the types of foods you need for a healthy lifestyle. You can choose from a variety of different types of meals available through this type of service.
Some options may include gluten-free, vegetarian, vegan, and many others and these may help ensure you get a variety of foods into your diet.
2. Ensure the Low-Fodmap Meal Plan is a Balanced Diet
Eating a healthy, balanced diet is essential for any person, but it's vital for those with celiac disease. The low-FODMAP diet works best when you eat a balanced diet that includes protein, fiber, fat, vitamin B6 and zinc.
To ensure you get all these nutrients in your diet, include protein sources such as lean meat, poultry, or seafood, eggs, beans, nuts and seeds, yogurt, cheese, and fortified soymilk.
You can also include other healthy low FODMAP foods such as fruits, vegetables, whole grains, and beans such as lentils or chickpeas.
3. Ensure Your Low Fodmap Diet is Rich in Fiber-Rich Foods
Incorporate high-fiber low FODMAP foods to help you feel full between meals, especially if you struggle with weight loss due to celiac disease. If you are bloated, increase your soluble fiber intake to help manage constipation.
Fiber-rich foods will help you avoid constipation since fiber helps regulate gut function. To increase the amount of fiber in your diet, try adding more seeds, whole grains, vegetables, and fruits to your meals.
4. Eat Lots of Meat, Fish, and Eggs
Meat is an essential source of protein for people with celiac disease — but only if it's cooked properly. Avoid processed meats like hot dogs and bacon; instead, choose leaner cuts of meat like chicken breast or steak. Fish is another excellent option.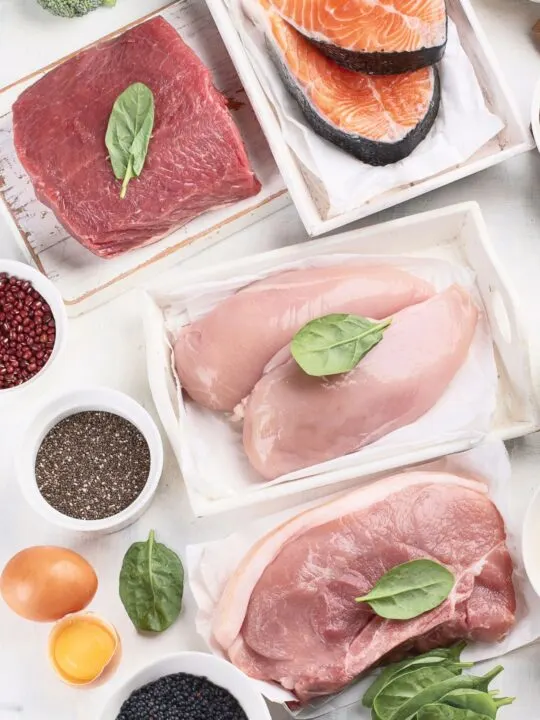 Eggs are high in protein and fat, but they're also loaded with vitamins A and D, so they're a valuable source of nutrients too.
The protein found in meat is an essential source of amino acids for people with celiac disease. These amino acids are needed for making new cells during recovery and help repair damaged cells.
5. Research Healthy Low-Fodmap Foods
The low FODMAP diet is a great way to improve your digestive health, but it's not a one-size-fits-all approach. You'll need to note what foods are allowed on the low-FODMAP diet and avoid those with high levels of FODMAPs such as sugar alcohols, fructose corn syrup, and more.
Additionally, many individuals following a low FODMAP diet may experience weight loss. You may also want to talk to your doctor about how much weight you can lose before it becomes unsafe.
6. Plan Your Meals
You need to plan your low-FODMAP ingredients when preparing low FODMAP recipes. This is especially true for people with celiac disease who must avoid certain foods. Preparing your meals will help you get everything you need to prevent the inflammation in your small intestine when you eat gluten-free foods.
There are a lot of low-FODMAP diet recipes to help you follow the diet. These meals are quick and easy, so you don't have to spend hours cooking or cleaning. While following the Low FODMAP diet is not as restrictive as a traditional gluten-free diet, it does require some preparation and planning–especially with additional restrictions due to following a strict gluten free diet.
Looking for new low FODMAP recipes? Check out this collection of low FODMAP recipes.
7. Don't Expect Miracles Overnight
The low FODMAP diet can be a long-term solution for people with celiac disease. It's important to remember that this is a lifestyle change, not a quick fix. The low FODMAP diet takes time to get used to and patience to stick with it.
It takes time for new habits to form — and even longer for them to become automatic — so don't expect to drop pounds overnight or for symptoms to disappear after starting a low FODMAP diet. You will experience gradual relief from celiac symptoms after taking a low-fodmap diet and eventually be able to begin a reintroduction phase to bring certain foods back in.
8. Talk to Your Dietitian
Before starting this diet, you should consult a registered dietitian nutritionist (RDN) with experience in nutrition and gastrointestinal health to determine low FODMAP options for you. If you're following a low FODMAP diet and still feeling sick after eating certain foods, talk to your nutritionist about it. The RDN should be able to give you recommendations on which low FODMAP foods are safe for you based on your symptoms.
Your RDN can help you organize meal plans and ensure that you meet your nutritional needs. They may ask for more information about your current diet or offer suggestions for adjusting it for the low FODMAP diet. Even if all they do is suggest a few changes, this can make all the difference in how well you stick with the diet.
Additionally, your RDN will help you consider how long you should follow a low-FODMAP diet and analyze whether the low-FODMAP diet is working for you.
Summary of the Tips for Following Low FODMAP Diet when Gluten Free
If you have celiac disease, a gluten-free diet is the only way to ensure that your body doesn't suffer from the symptoms of this autoimmune disease. A low fodmap diet can be a great way to help eliminate celiac symptoms and maintain remission.
A low fodmap meal plan is an excellent source of nutrients to maintain a healthy metabolism, strong immune system, and optimal health. When starting your journey towards better health, consider ordering delicious low-fodmap meals from a reliable low-fodmap delivery service. You will get access to all the necessary nutrients that will help you live longer and healthier lives!
The low-sodium meal delivery can help you get meals gentle on your digestive system. Ensure your meals have lots of lean proteins, low FODMAP vegetables, and whole grains when dining out. This will help keep your meal low in carbohydrates and include all the essential nutrients for good health.
Did you love this post on Tips for Following Low FODMAP Diet for people With Celiac?
If so, be sure to share it on social media or pin it to Pinterest using the social sharing buttons below
Other articles you may enjoy: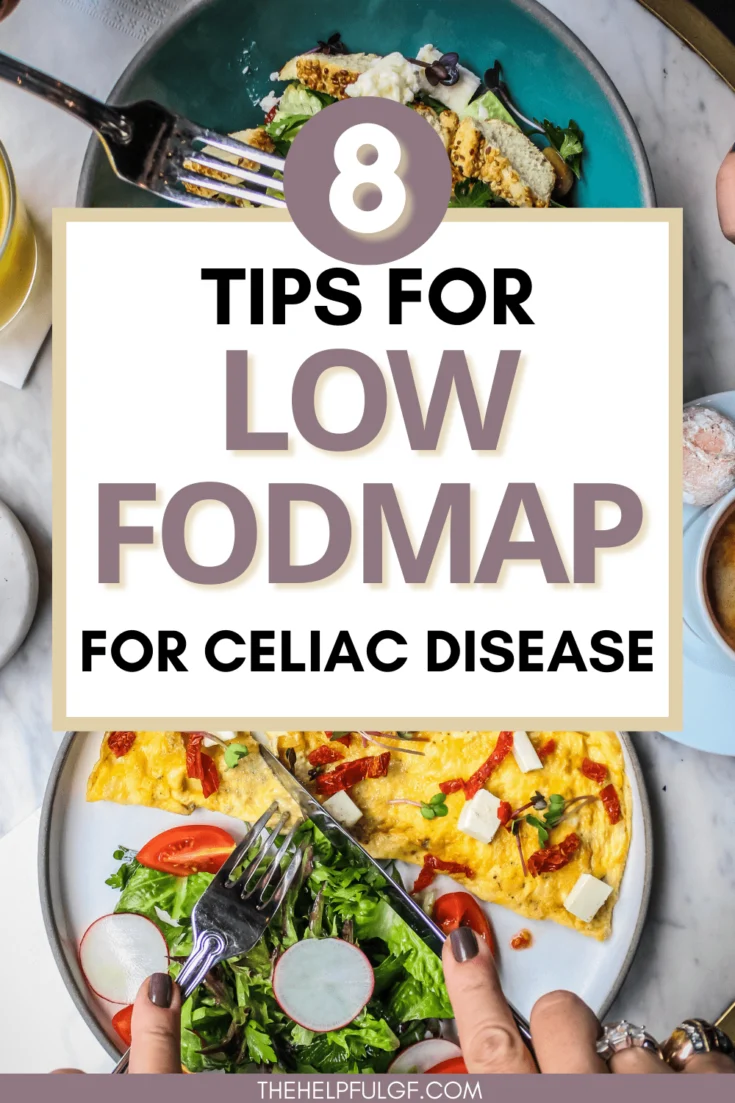 You finished reading: 8 Tips for following Low FODMAP Diet for People with Celiac Disease