Although I've been using gluten-free products for 10+ years (read more about my family's gluten-free journey here!), it wasn't until more recently I realized non-food products could also contain gluten. I began reading labels of my cosmetics and my skin care products. Googling the internet. Contacting customer service representatives.
Wow. I thought food labeling was difficult to understand–the world of cosmetics is another issue entirely!
In 2017, I discovered Arbonne. Keep reading for the 5 things that made me fall in love with Arbonne!
---
Are you new here? I also have the following posts to help you live gluten-free without the stress!
…and of course, you should join my EXCLUSIVE Facebook community "Stress-Free Gluten-Free" by clicking here!
---
I am an Arbonne Independent Consultant, but all viewpoints and recommendations are my own.
This post contains affiliate links. As an Amazon Associate I earn from qualifying purchases. My full disclosure isn't that interesting, but you can find it here.
1. Arbonne's nutrition products are certified gluten free through the Gluten-Free Certification Organization
Gluten-free certification was the biggest deal for me! This means that not only does Arbonne follow the FDA labeling guidelines, but they go one step beyond the current FDA requirements for gluten-free labeling. Learn more about gluten-free labeling and the Gluten Free Certification organization here.
This gives me an extra level of comfort—especially when using their nutritional line!
Speaking of their nutrition line, I LOVE Arbonne's protein. It's GF, vegan, and NOT chalky.
Want to know more about Arbonne's protein? Click here for more information PLUS more than 17 shake & smoothie recipes!
2. Arbonne has a "not-allowed list."
The United States has banned 10-20 ingredients from use in cosmetics that the FDA considers harmful. But did you know that the European Union has banned over 1,400? (uh…. I dunno about you, but that's a surprising difference)
Arbonne has actually gone a step further than that and has a big list of 2,000 ingredients that they won't use in any of their products! What are these ingredients? They're ingredients banned in the United States, the other countries Arbonne is sold in, or ingredients that these countries are even considering banning through legislation.
See all 2,000 not-allowed ingredients here.
3. Arbonne is certified vegan and cruelty free.
Maybe you're saying "so what? I'm not vegan, why do I care?" In all transparency, that's what I first thought too. Certified vegan means that all the products are independently certified to contain absolutely no animal products are by-products.
Basically, Arbonne doesn't use ingredients such as animal rennet. Rendering factories produce animal rennet by boiling down parts from animal carcasses until certain enzymes are extracted.
Where do they get animal carcasses? They primarily come from slaughter houses, but many rendering plants also take road kill, euthanized animals and more. I'm not fear mongering here…this is just how this process works. Rennet is used in many products, but the cosmetics/personal care industry uses them the most.
Arbonne is cruelty free because they do not test on animals. Animal testing always gave me these weird mental images like someone in a lab coat putting blush on a rat.
However, there is a darker side to animal testing and many countries have banned the practice.
4. Arbonne is a Certified B CorporationTM
Arbonne is dramatically increasing their sustainability efforts by using renewable energy, reducing the use of plastics, and more to reduce environmental impact.
You can learn more about what it takes to get this certification here.
5. There are so many other reasons that Arbonne is awesome—if I went into it all my post would completely overflow!
So, I'll just list a couple here: Kosher Certified, Non-GMO Project Verified, BSCG Certified Drug-Free, and their sport performance nutritional products are banned substance tested by Informed-Sport.
Those are just 5 reasons I love Arbonne as a company.
Personally, I love that if I'm looking for a gluten-free skincare or make up product I can just go online and order something from Arbonne and know it's safe for me. It's so easy!
Plus, I love saving $$$ and when I was a customer I saved at least 20-40% AND earned free products as a Preferred Client. Now that I'm an Independent Consultant I frequently save 50% or more on orders AND earn free products!
Do you want to save $$ too? Sign up as a Preferred Client here or contact me and I'll walk you through it!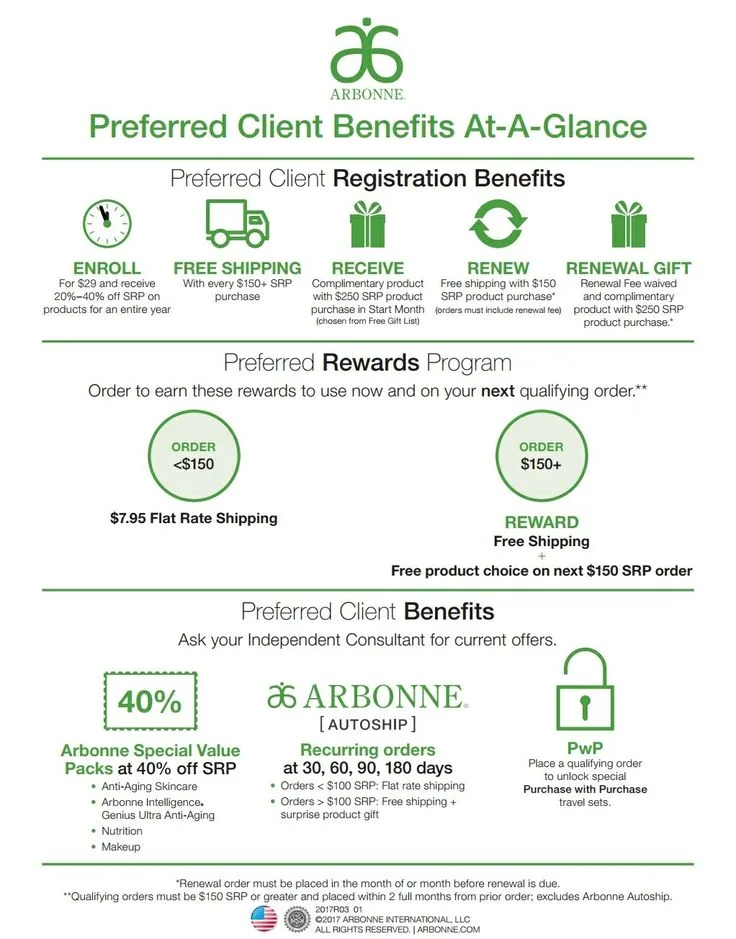 I've received free mascara, make up primer, face serum, fizz sticks for mid-day energy boosts, and more!
Ready to take back control of your meals and love your gluten free life? Take the 45 second quiz to get a personalized plan with the guide you need to thrive!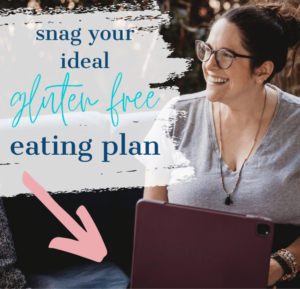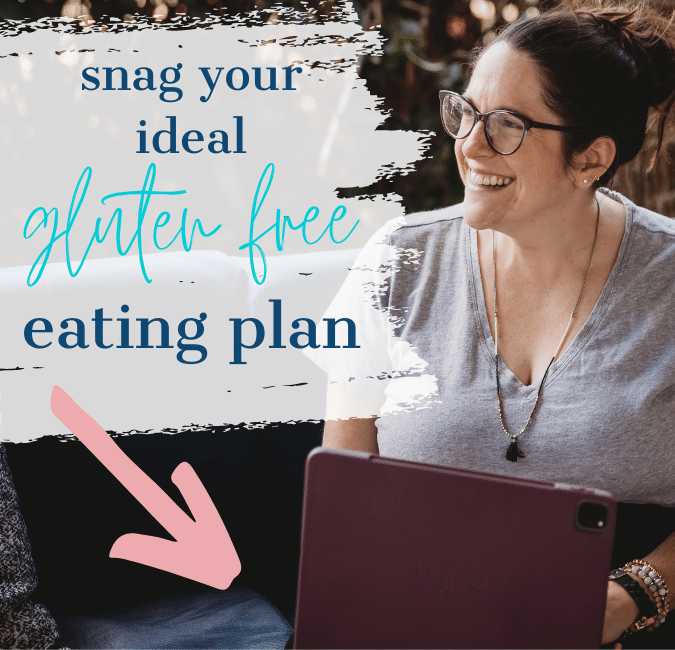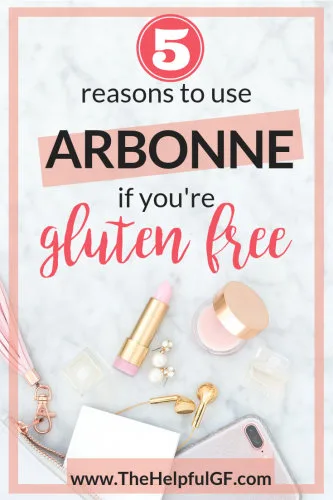 Have you tried any Arbonne products recently? Do you have any products you love? If so, tell us about it in the comments below!
Here are more recipes and tips you will LOVE:
This website has been produced by Sharon McCaskill, an Arbonne Independent Consultant, and has not been prepared or provided by Arbonne. Any opinions expressed are made by and the responsibility of the Independent Consultant and should not be construed as a representation of the opinions of Arbonne.