If you follow a gluten free diet due to celiac disease or allergies, you may be wondering: "are nerds gluten free?" Nerds are super popular and fun, for kids and adults. So, in this article, we'll examine the well-known candy Nerds as well as the different varieties to determine if this candy is truly gluten free and safe for individuals with celiac disease.
Keep reading to learn more about Nerds including which varieties are gluten-free or use the table of contents to jump to a specific section.
---
Are you new here? I also have the following posts to help you live gluten-free without the stress!
…get valuable support from me, and gluten-free peers, in my EXCLUSIVE Facebook community "Stress-Free Gluten-Free" by clicking here!
---
The gluten-free guide below is based on personal experience and research. Always be sure to discuss any medical changes with your doctor for your personal medical needs. Additionally, this post contains affiliate links. As an Amazon Associate I earn from qualifying purchases. My full disclosure isn't that interesting, but you can find it here.
Ready to take back control of your meals and love your gluten free life? Take the 45 second quiz to get a personalized plan with the guide you need to thrive!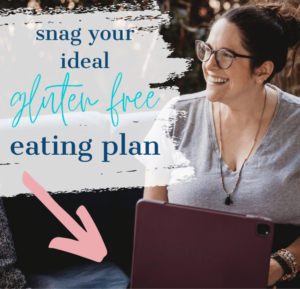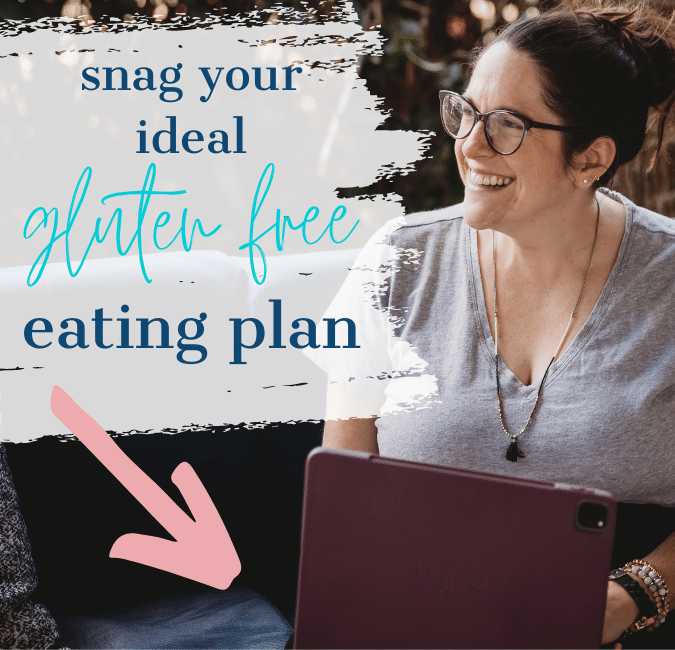 About Nerds
Nerds are one of the most popular candies. It is an American confection that first appeared in 1983. Sunmark Corporation introduced the product under the moniker Willy Wonka Candy Company.
They resemble rock candy in terms of their peculiar form and thin candy covering. Nerds often come in boxes with two flavors, each with its own compartment and opening. Nerds have unquestionably been among the most popular sweets since its introduction to the market and up to the present. However, they face competition from brands like Pop Rocks, Candy Buttons, and several others.
Nerds Candy Ingredients
The majority of nerds are sugar-based candy. Malic acid, sugar, dextrose, corn syrup, carnauba wax, and natural flavorings are some of the main components. Several varieties include grapes, melons, strawberries, cherries, and more and are a popular Halloween candy.
They begin with enormous, barrel-like receptacles filled with sugar crystals, then cover them with more sugar. Nerds were originally completely white in color. Color and flavorings are applied in several designated barrels before being boxed up.
Are Nerds Gluten Free?
Basic nerds candy varieties do not include any ingredients that are either derivative of or the cause of gluten. The ingredients in basic Nerds candy do not include gluten, as stated on the official website. (However, the same can not be said about other Nerds varieties, see below for more information on those)
What Does Nerds Brand Say About Labeling Allergens?
Per Ferrara FAQs (the parent company which produces Nerds), the food source must appear in brackets after the common or customary name of the primary food allergy in the ingredients list. Additionally, they will note any product containing a top 8 allergen (which includes wheat) with a "CONTAINS" statement on the ingredient list, and any item produced on a line containing a top 8 allergen with a "MAY CONTAIN" statement.
Unfortunately, rye and barley are not top 8 allergens and will not be identified. Additionally, no Nerds products have a gluten free claim or gluten free certification.
Learn more about gluten free labeling and certification here.
Are Nerds Dairy Free?
Yes, all varieties of Nerds candy are currently suitable for those following a dairy-free diet as it contains no dairy products. However, the Nerds Gummy Clusters are manufactured in a facility that processes milk products.
Are Nerds Vegan?
Nerds are often not suited to a vegan diet and lifestyle. Many Nerds varieties contain red or pink food coloring, which may not be vegan-friendly. Depending on your views, kind of veganism, or the extent of your morality, several Nerds varieties could qualify as vegan candies. This is a result of the extremely ambiguous circumstances surrounding the origins and processing of some substances. Many of the sugars in American candy are filtered through bone char, which creates some grey areas. It is not exactly an animal by-product, but it is not vegan, either.
Among a few other options, sour patch kids are a definite vegan candy alternative which are also gluten free. If you discover that these items do not conflict with your vegan diet, then the Watermelon and Cherry Nerds do not contain any gluten ingredients and are vegan friendly.
Are Nerds Ropes Gluten Free?
Just like regular Nerds varieties, Nerds Rope Candy do not have any ingredients containing wheat, nor is there any may contain statement indicating that they are produced on lines with wheat.
Are Nerds Tangy Candy Canes Gluten Free?
Nerds Tangy Candy Canes are gluten free by ingredients and do not have any warnings about being produced in a facility with wheat.
Nerds Varieties Gluten Free by Ingredients
Nerds candies come in a variety of shapes and tastes. These are the ones that don't include any substances that contain gluten or a voluntary may contain warning.
Grape & Strawberry Nerds
Watermelon & Cherry Nerds
Rainbow Nerds
Big Chewy Nerds
Sour Big Chewy Nerds
Rainbow Rope
Very Berry Rope
Tropical Rope
These are typically suitable for a gluten-free diet, but you should still exercise caution by checking the ingredients label each time you consume the candy to ensure that manufacturing or ingredients have not changed.
While Nerds should be available in your local grocery store, you can also buy them on Amazon here.
Final Thoughts
Nerds candies may meet the definition of gluten-free as they contain no ingredients which contain gluten. However, some varieties are manufactured in a facility where products containing gluten are processed, so there are chances of cross contact. If someone is super sensitive to gluten or suffers from celiac disease, it may be safer to stick to certified gluten-free candies.
For all those who would like the certainty of not consuming something from the grey zone, may try this gluten-free and vegan chocolate lollipops recipe at home instead.
We hope that this guide has answered all your question. Always keep in mind to check the ingredients and nutritional levels of any product before buying them just to be on the safer side.
More articles on the gluten free status of popular candies:
What's they key to loving your gluten free life? Take this quick quiz to get a personalized plan with the guide you need to thrive!