Kahlua is one of the most popular coffee liqueurs for cocktails like mudslides and espresso martinis. If you follow a gluten free diet, you probably want to know 'Is Kahlua Gluten free?'
Kahlua is a distilled form of alcohol and the company confirms that they do not add any known gluten ingredients, therefore Kahlua is considered gluten free.
Keep reading to learn more about Kahlua and other coffee liqueur alternatives. You can also use the table of contents to jump straight to the answer you're looking for.
---
Are you new here? I also have the following posts to help you live gluten-free without the stress!
…get valuable support from me, and gluten-free peers, in my EXCLUSIVE Facebook community "Stress-Free Gluten-Free" by clicking here!
---
The gluten-free guide below is based on personal experience and research. Always be sure to discuss any medical changes with your doctor for your personal medical needs. Additionally, this post contains affiliate links. As an Amazon Associate I earn from qualifying purchases. My full disclosure isn't that interesting, but you can find it here.
Ready to take back control of your meals and love your gluten free life? Take the 45 second quiz to get a personalized plan with the guide you need to thrive!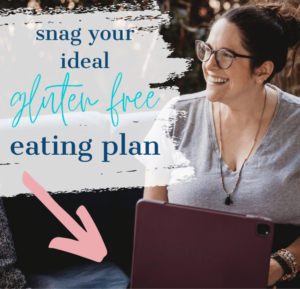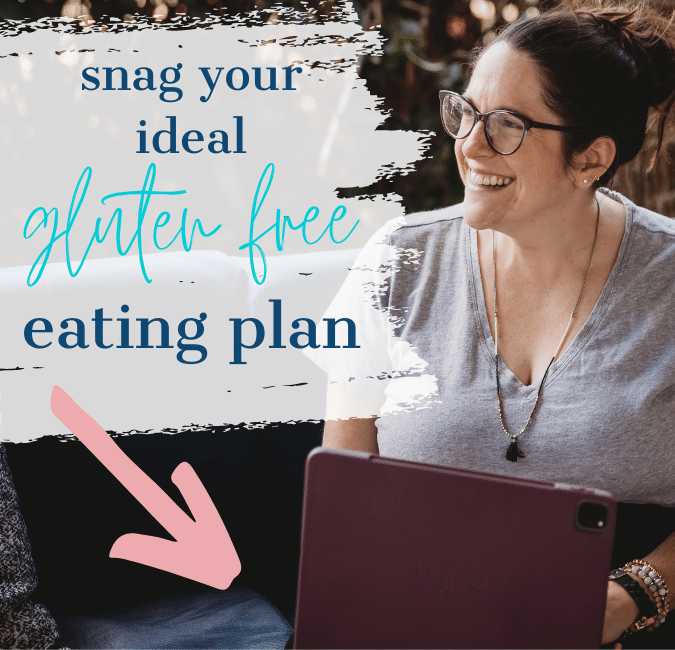 What is Kahlua?
Kahlua is a brand of coffee liqueur. Coffee liqueur is made from a base of alcohol, coffee beans and sugar. The alcohol base in a coffee liqueur is most commonly rum or vodka. With Kahlua specifically, the alcohol is rum.
What is Kahlua made of?
Kahlua is made of rum, coffee beans and sugar.
Is there gluten in Coffee Liqueur?
Gluten is a protein that is most commonly found in wheat, rye and barley. When it comes to gluten free living, typically anything that contains those ingredients is unsafe to consume. However, alcohol is an entirely different subject.
Hard liquors like vodka and rum are made using a process called distillation. Distillation separates the alcohol from the other ingredients used to make the liquor. In fact, this process separates the ingredients so well it actually removes the gluten from the alcohol.
Because of this unique process and how successfully it removes gluten, the TTB made a new ruling around gluten free claims in regards to alcohol.
The policy states that they will "allow the term "gluten-free" on labels and in advertisements for distilled spirits distilled from gluten-containing grains as long as good manufacturing practices are followed that prevent the introduction of any gluten-containing material into the final product."
Avoiding cross contact is what they are referring to when they say 'good practices'. Cross contact is what occurs when the equipment that is used for gluten containing ingredients comes into contact with gluten free products.
As you can imagine, cross contact can make a person who has a gluten allergy very sick, which is why the policy mentions it specifically. I've put together a super easy to follow guide for understanding and avoiding cross contact that you can read.
Even though distilled alcohol is gluten free, it is only gluten free in its pure form. If something is added back in after the distillation process, like flavorings for example, and those ingredients contain gluten, the alcohol is no longer gluten free.
Coffee liqueur is in fact flavored so the risk of it containing gluten is much higher. Always check the label or follow up with the manufacturer to confirm whether or not it contains gluten. If you're not familiar with gluten free labeling and certification, check out this helpful post. Want to learn more about gluten and alcohol? Then you need this gluten free guide to alcohol.
Is Kahlua gluten-free?
Kahlua is a distilled alcohol product, and distilled alcohol in its pure form is gluten free.
Kahlua is a flavored liqueur, so to confirm the gluten free status I checked with the Kahlua manufacturer. According to Kahlua, they "… do not add any known gluten ingredients in Kahlúa Original or the Kahlúa Flavors. Please note however, that we cannot offer specific advice, and recommend that you discuss these matters with your medical or dietetic advisors."
Is Kahlua gluten and dairy free?
Despite its smooth and creamy appearance, original Kahlua is dairy free. It does not contain milk, cream or any milk derived ingredients.
The brand does produce a number of premixed drinks like the Mudslide and Vanilla White Russian that are not dairy free. So it is important to carefully review each product.
Other Gluten Free Coffee Liquor Options:
Mr. Black Cold Brew Coffee Liqueur
This brand of coffee liqueur is certified gluten free, kosher, vegan and vegetarian. It is made with vodka, instead of rum, to let the coffee flavor shine through and it contains less sugar than other brands.
This brand is perfect for drinking neat or in cocktails.
St. George NOLA Coffee Liqueur
This gluten free coffee liqueur was inspired by a love for New Orleans–style coffee. It is made with Ethiopian Yirgacheffe coffee beans specifically for their bright berry, chocolate, and round fruity qualities.
>
It's less sweet than many similar liqueurs, and highlights the nutty, sharp complexity of a great cup of coffee.
Tia Maria Coffee Liqueur
This coffee liqueur is made with Jamaican rum, 100% arabica coffee, and vanilla. It is a sweet liqueur with a strong coffee character and a complex aromatic structure.
Tia Maria Coffee Liqueur is both gluten free and vegan.
Frequently Asked Questions about Kahlua:
Does Kahlua go bad?
Kahlua doesn't really go bad. What happens over time is that the coffee flavor tends to fade. To enjoy the best and freshest flavor it's best to consume Kahlua within 4 years.
How long does Kahlua last?
Kahlua can last for many years, however the strength of the coffee flavor decreases over time. To enjoy the fullest coffee flavor, be sure to drink Kahlua within 4 years.
What are some Gluten Free Alternatives for Kahlua in Baking?
When it comes to gluten free baking alternatives for Kahlua, you can basically use any gluten free chocolate or coffee ingredient. Some of the popular alternatives are coffee, constituted gluten free instant coffee, coffee extract, or chocolate extract.
Is salted caramel Kahlua gluten free?
None of the Kahlua flavors have any added gluten containing ingredients. For that reason, salted caramel Kahlua is considered gluten free.
Shop salted caramel Kahlua here.
Is Baileys Espresso Creme a Gluten Free Alternative to Kahlua?
Like Kahlua, Baileys Espresso is made without gluten containing ingredients, but is not guaranteed to be gluten free. This coffee flavored liqueur combines the intense flavor and aroma of premium roasted Colombian coffee beans, finished with a smooth creme flavor that is highlighted by subtle vanilla notes.
Baileys is made with milk and milk ingredients, so unlike Kahlua, it is not dairy or lactose free.
Buy Baileys Espresso Creme here.
Did you find this post on 'Is Kahlua gluten free' helpful?
If so, be sure to share it on social using the sharing buttons below or pin it to Pinterest to save it for later!
Ready to take back control of your meals and love your gluten free life? Take the 45 second quiz to get a personalized plan with the guide you need to thrive!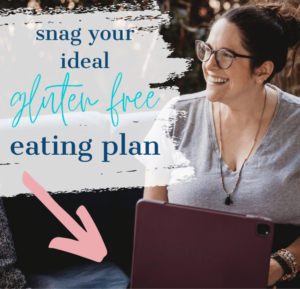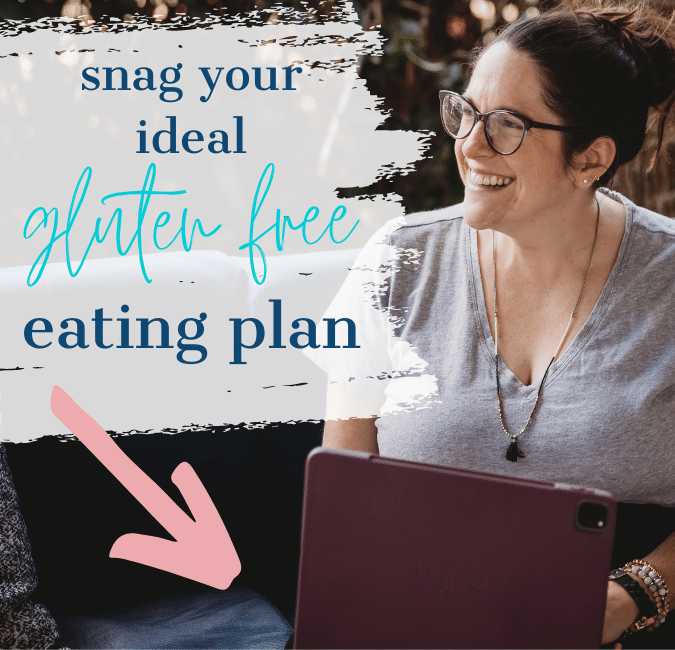 Other Posts In the Gluten Free Alcohol Series: