The coming of summer means cookouts (or BBQs everywhere). From patriotic celebrations to graduation parties and just getting together with friends, you're sure to be invited to one somewhere. If you have celiac disease or are following a gluten free diet, you need some gluten-free cookout tips.
So, here are my 7 tips for how to not just survive but enjoy eating gluten free at a cookout (without fear) and even some food ideas to bring!
Keep reading for the 7 tips or use the table of contents below to jump to the section of your choice!
---
Are you new here? I also have the following posts to help you live gluten-free without the stress!
…get valuable support from me, and gluten-free peers, in my EXCLUSIVE Facebook community "Stress-Free Gluten-Free" by clicking here!
---
The gluten-free guide below is based on personal experience and research. Always be sure to discuss any medical changes with your doctor for your personal medical needs. Additionally, this post contains affiliate links. As an Amazon Associate I earn from qualifying purchases. My full disclosure isn't that interesting, but you can find it here.
Ready to take back control of your meals and love your gluten free life? Take the 45 second quiz to get a personalized plan with the guide you need to thrive!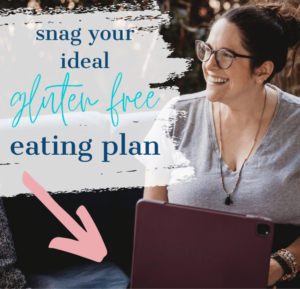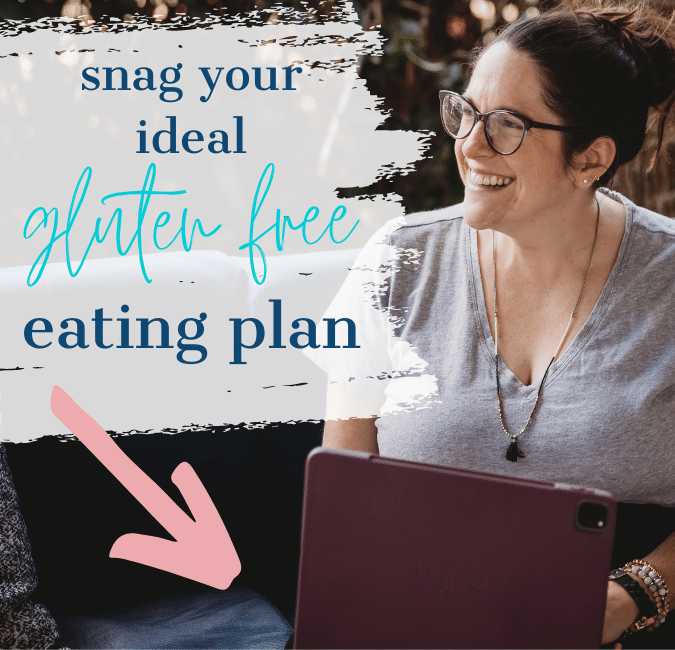 Tip 1: Host Your own Cookout!
This option gives you the assurance you will be able to eat safely!
Now you're the one in control of the grill and other main elements of the meal. You can also set up a separate table for dishes containing gluten to help avoid cross-contamination.
Plus, as an added bonus, some of your guests will ask you what they should bring. You can give them specific ideas of gluten-free goodies!
Now, onto the tips for attending someone else's cookout.
Tip 2: Bring Grill Mats
Cooking food on the grill is an essential part of any great cookout–but grills can be a risky cooking surface for cross-contamination due to their rough surface. Anyone with celiac disease or gluten intolerance definitely needs trusty gluten free grilling tips.
Our #1 tip for grilling gluten free is that if gluten was ever cooked on the grill, use a barrier between the grill and your food!
We used to ask our family and friends to put foil on the grill as an extra layer of protection, but then we discovered grill mats! They are awesome and can help keep your fear at bay.
note: don't be afraid to ask the host ahead of time what meat will be prepared. Ask for specific brands of hot dogs or marinades. If it isn't gluten-free, the host may be happy to set aside non-marinated meat for you to grill on our mat. Plus, you can also bring your own hot dogs or burgers!
Also, if the host is unsure about the requirements surrounding gluten-free cooking and cross-contamination, send them the link to our post: 4 easy steps to preventing cross-contamination in the kitchen.
Tip 3: Bring your own Hamburger and Hot Dog Buns
Whenever we attend a cookout we always bring gluten-free buns. Our favorite brand is Udi's, but there are others.
Even Walmart and Aldi have their own store brands.
If you don't have any (or can't find any), don't fear! Hamburgers and hot dogs taste fine just layered with toppings or on a lettuce wrap too.
Bringing a dish (or two) to share ensures that there's an option you already know you like. Plus, it's a great way to introduce your friends to gluten-free food.
Once your friends or family are more familiar with gluten-free food, they are more likely to try and accommodate in the future. Long term goals!
For some suggestions, try my super simple steak marinade recipe for a grilling masterpiece, this instant pot black eyed peas for something to prepare and bring with, or this delicious pear & gorgonzola salad for a delicious side. You could even try this watermelon lemonade which would be loved by kids and adults!
Don't have time to prepare something from scratch? Grab something from your local grocery store on your way. Some easy ideas to grab are:
If you need more ideas on what to bring, follow me on Pinterest! I have a board full of recipes for yummy, gluten-free side dishes that are perfect for a summer cookout.
Tip 5: Go through the Food Line First
The more people going through the line, the more likely it is that gluten-free food becomes contaminated due to the switching of spoons and dropping of crumbs.
Going first alleviates this concern.
Yes, I know that it's polite to let women, the elderly, people with kids, etc. go through the line first. And you don't want to be rude, right?
If this is a concern for you, talk to the host ahead of time and explain your need.
Tip 6: Ask or Pass!
If you're wondering what is gluten free at a cookout, you need to ask questions of the host and other guests!
When scoping out the feast, ask around for safe, gluten-free options. First, look for things that are obviously gluten-free.
At a cookout it's typical to find gluten-free favorites like watermelon, baked potatoes, corn on the cob, veggie trays, and potato or tortilla chips labeled "gluten-free."
Click here to learn more about gluten-free labeling and certification.
There are many other common dishes that are probably safe, but you should always either ask the person who prepared it what is in it to ensure it's safe for you to eat.
For example, potato salad is likely gluten-free, but did they use mayonnaise that may have been cross-contaminated with crumbs due to sandwich making?
Baked beans are probably fine, but do they contain Worcestershire sauce or BBQ sauce? And if so, were they gluten-free brands like Lea & Perrins? If unsure, pass and make a different choice.

Tip 7: Eat before you Go!
So, I know it's not the most fun tip, but it's an important reminder.
Whenever you are in doubt of what options there will be, eat before you go. While it isn't as much fun, you won't get sick and you won't be hungry! This not only applies to navigating a cookout but other social events surrounding food.
Do you have any other tips to share for navigating a cookout without fear? Share them in the comments!
What's they key to loving your gluten free life? Take this quick quiz to get a personalized plan with the guide you need to thrive!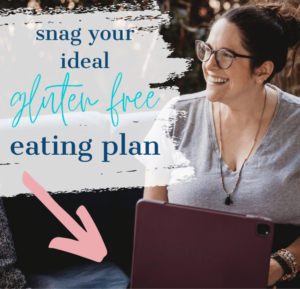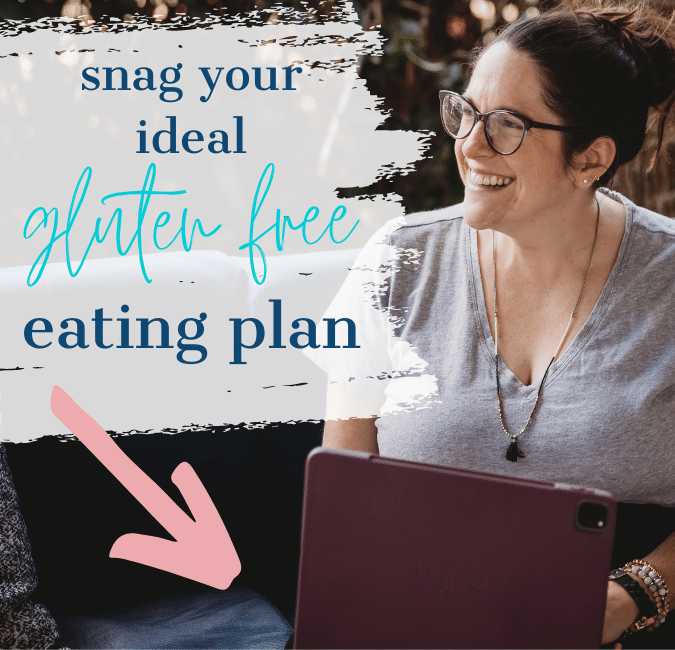 Looking for more grilling or cookout ideas?
Here are more tips and recipes you will LOVE: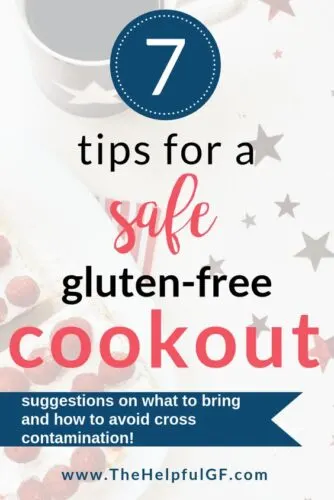 Thanks for reading this post on how to cookout gluten free!