Understanding what food products are and are not gluten free can be incredibly challenging. This is especially true when it comes to different types of grains like bulgur wheat. You may already know that bulgur is not gluten free, but you're probably wondering what's the best bulgur substitute that is gluten free.
Keep reading this article for a full breakdown on burglar wheat, the best gluten free bulgur substitutes and where to find them. Or you can bounce around using the table of contents.
---
Are you new here? I also have the following posts to help you live gluten-free without the stress!
…get valuable support from me, and gluten-free peers, in my EXCLUSIVE Facebook community "Stress-Free Gluten-Free" by clicking here!
---
The gluten-free guide below is based on personal experience and research. Always be sure to discuss any medical changes with your doctor for your personal medical needs. Additionally, this post contains affiliate links. As an Amazon Associate I earn from qualifying purchases. My full disclosure isn't that interesting, but you can find it here.
Ready to take back control of your meals and love your gluten free life? Take the 45 second quiz to get a personalized plan with the guide you need to thrive!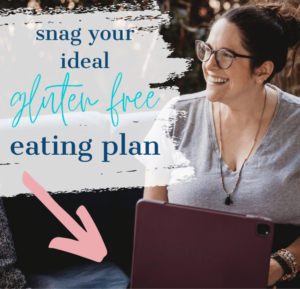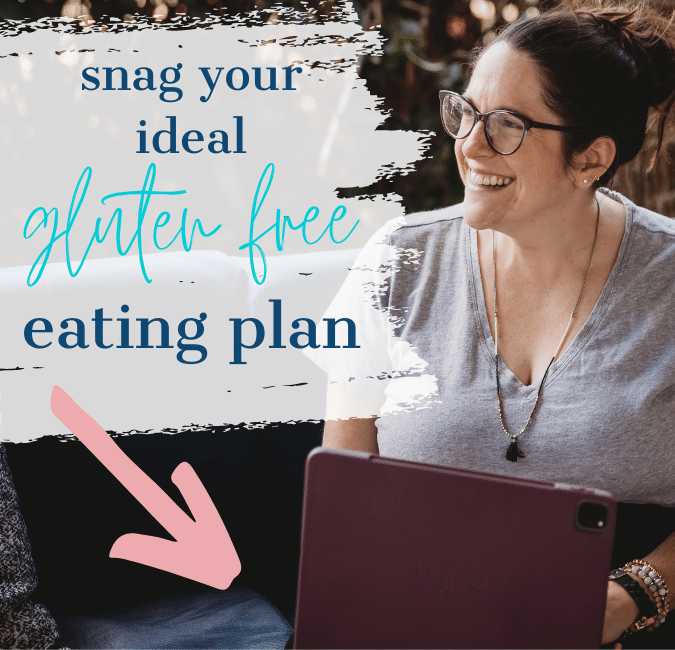 What is Bulgur Wheat?
Bulgur wheat is a whole grain that is made from the cracked whole grains of different varieties of wheat. What makes bulgur wheat unique is that it is parboiled, or partially boiled.
Bulgur is known for its nutty flavor and chewy texture. It is most commonly used in Tabbouleh, a popular Mediterranean salad.
If you're wondering what grain is like bulgur wheat, the cooked texture of bulgur is similar to couscous or quinoa.
Is Bulgur Gluten Free?
No, bulgur is definitely not gluten free. Gluten is a protein that is found most commonly in wheat, and bulgur is a type of wheat.
If you follow a gluten free diet, you are going to want to steer clear entirely of bulgur. It is not safe for anyone with celiac disease or a gluten allergy of any kind.
Is there Gluten-Free Bulgur?
No, because bulgur is made directly from wheat, it automatically contains gluten.
While there is no such thing as gluten free bulgur, there are many gluten free bulgur substitutes. Some of the preferred substitutes are gluten free couscous, quinoa and buckwheat.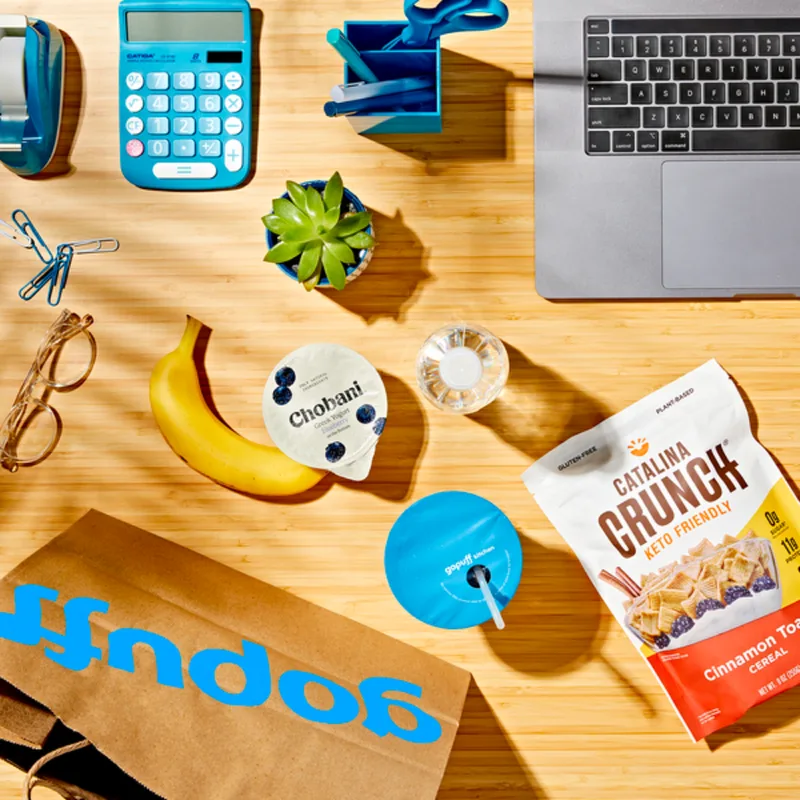 Sick of making grocery runs? Me too!
Try GoPuff for quick and easy grocery delivery including your favorite gluten-free essentials!
Get $100 off + free delivery on SUMMER snacks, drinks, booze & more. Use Code: Welcome1010
Best Bulgur Wheat Gluten Free Substitutes
Now that you know you cannot eat bulgur if you follow a gluten free diet, you're probably wondering what are some good gluten free substitutes for bulgur wheat.
The great news is that there are plenty of options to choose from to suit your needs.
---
Shop Gluten Free Products in this Post
---
Gluten Free Couscous
Not all couscous is gluten free, but you can get several gluten free varieties of couscous that can be used as an alternative to bulgur. By making couscous with gluten free starch such as potato or tapioca, it becomes safe to consume on a gluten free diet.

Learn more about the best gluten free couscous options here.
Streit's Gluten-Free Couscous would be a great option, especially if you're looking to make a gluten free Tabbouleh.
Buy Streit's Gluten-Free Couscous on Amazon here.
Quinoa
Technically quinoa is a seed, not a grain, but either way it's a great substitute for bulgur and most other gluten containing grains. One of the best things about quinoa is that it is readily available on pretty much any grocery shelf.
My favorite brand is Anthony's quinoa because it's verified gluten free. The fact that its so much cheaper than the brand at my local grocery store is a major bonus too!
Quinoa is so versatile that you'll find it's a great gluten free staple to have on hand for plenty of recipes including this Easy Breakfast Quinoa with Blueberries and Cinnamon or this Easy Southwestern Quinoa Salad.
You can buy Anthony's Organic White Whole Grain Quinoa from Amazon here.
Millet
Millet is another naturally gluten free grain that is high in fiber, protein and antioxidants. Honestly, the texture is a pretty perfect match for bulgur!
There are plenty of labeled gluten free millet options readily available including Bob's Red Mill Whole Grain Millet.
Get Bob's Red Mill brand gluten free millet and other grains here.
Rice
Rice is another gluten free alternative to bulgur. The best thing about rice is that even though it may not be especially similar to bulgur in shape or texture, chances are you already have it in your pantry.
So if you're in a pinch and trying to make a recipe that calls for bulgur, you can always try rice. I like Smart Rice Long Grain Brown Rice because of their sustainability practices. I also find that brown rice tends to be chewier in texture, making it more similar to bulgur than white rice.
Smart Rice Long Grain Brown Rice is available from Amazon here.
Buckwheat
Despite its rather confusing name, buckwheat does not actually contain any wheat and is gluten free. Buckwheat is not even a grain, but its grain-like seeds make it an excellent substitute for bulgur.
Buckwheat is highly nutritious and naturally gluten free. It comes in a variety of forms including buckwheat seeds which are also known as buckwheat groats, as well as noodles, pasta and flour.
Pereg Roasted Buckwheat Groats are 100% pure, fresh, natural and never include any additives, preservatives, fillers, MSG, or food coloring.
Add Pereg Roasted Buckwheat Groats to your next Amazon order here.
Gluten Free Orzo
While traditional orzo is not gluten free, there are gluten free orzo products available. You can discover more about gluten free orzo in this post.
DeLallo Gluten Free Orzo Pasta is all natural and made with corn and rice. It's certified gluten free and climate pledge friendly.
Buy this gluten free orzo on Amazon here.
If you have gluten free orzo on hand, give this Gluten Free Vegan Lemon Orzo Soup recipe a try!
Frequently Asked Questions about Bulgur and Gluten
What can I use instead of bulgur for tabbouleh
The best gluten free substitute for tabbouleh is quinoa. It is very easy to find at any grocery store, it can be inexpensive and many brands are even certified gluten free.
Did you find this post about the best bulgur substitute that is gluten free helpful?
If so, comment below to let me know or share it on social media or Pinterest using the social sharing buttons so you can easily find it later!
What's they key to loving your gluten free life? Take this quick quiz to get a personalized plan with the guide you need to thrive!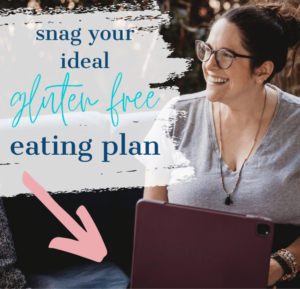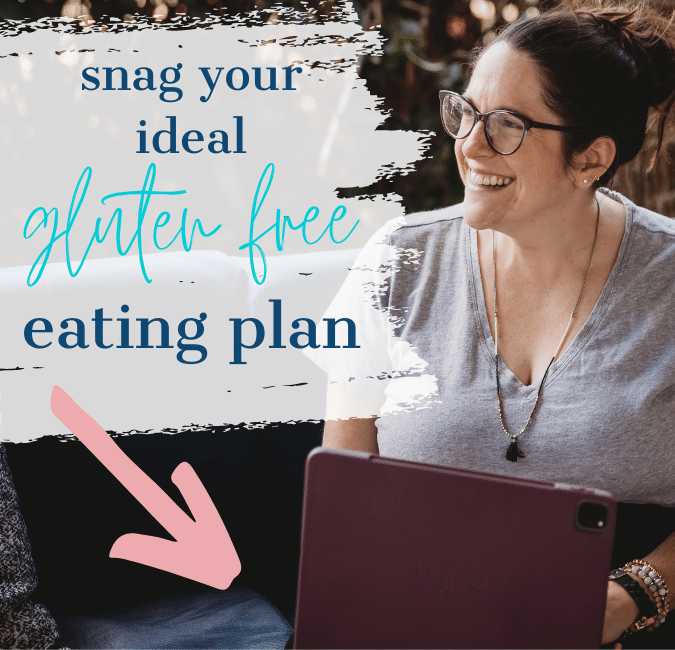 Other Posts You'll Love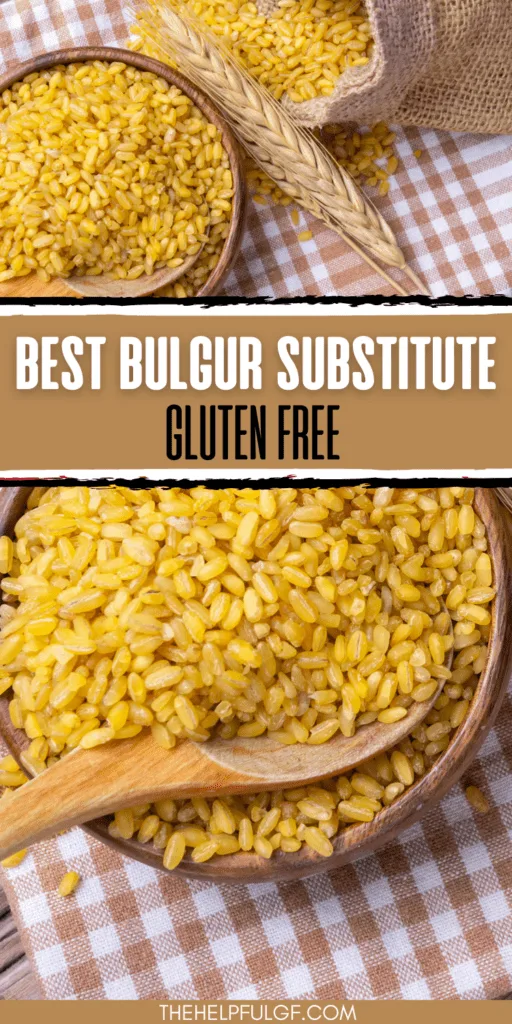 Thanks for reading The Best Bulgur Substitute that is Gluten Free!