Looking for the best tasting gluten-free protein powders to reach your nutritional goals? Keep reading for the best gluten-free meal replacement shakes and protein powders including keto, paleo, whey, dairy-free, and vegan options.
Keep reading for the best protein powders that are totally gluten free, or use the table of contents to jump to the section of your choice.
---
Are you new here? I also have the following posts to help you live gluten-free without the stress!
…get valuable support from me, and gluten-free peers, in my EXCLUSIVE Facebook community "Stress-Free Gluten-Free" by clicking here!
---
Ready to take back control of your meals and love your gluten free life? Take the 45 second quiz to get a personalized plan with the guide you need to thrive!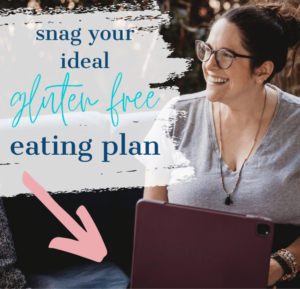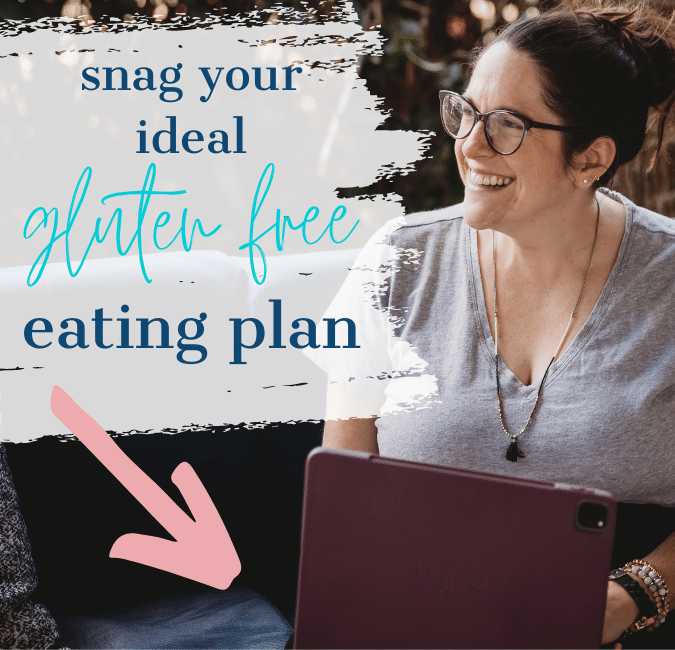 The gluten-free guide below is based on personal experience and research. Always be sure to discuss any medical changes with your doctor for your personal medical needs. Additionally, this post contains affiliate links. As an Amazon Associate I earn from qualifying purchases. My full disclosure isn't that interesting, but you can find it here.
Is Protein Powder Gluten Free?
For individuals with gluten sensitivities or following a gluten-free diet, it is crucial to ensure that the protein powder they choose is free from gluten-containing ingredients. In recent years, the demand for gluten-free products has risen, leading to the availability of a wide range of gluten-free protein powders.
One reliable way to determine if a protein powder is gluten-free is to look for a gluten free statement on the packaging or a certified gluten-free label. This certification assures consumers that the product has undergone rigorous testing and meets the criteria for gluten-free standards. Brands that hold this certification have taken the necessary steps to ensure their protein powders are free from gluten, making them a safe choice for individuals with gluten intolerance.
Learn more about gluten free labeling and certification here.
Moreover, checking the ingredients list is essential to verify if a protein powder is gluten-free. The absence of wheat, barley, rye, or any other gluten-derived ingredient on the ingredients list is a positive indicator of a gluten-free protein powder.
Is Whey Protein Powder Gluten Free?
Whey protein powder (produced when whey undergoes filtration to remove lactose, fat, and carbohydrates, leaving behind a high concentration of protein) is a popular choice among fitness enthusiasts and athletes looking to enhance muscle growth and recovery. But for individuals with gluten sensitivities or those following a gluten-free diet, the question arises: Is whey protein powder gluten-free?
The good news is that whey protein isolate, one of the most common forms of whey protein powder, is naturally gluten-free.
However, it is essential to note that not all whey protein powders on the market are gluten-free. Some brands may add additional ingredients, such as artificial flavors or sweeteners, that could potentially contain gluten.
We've included some of our favorite gluten-free whey protein powders in the list below!
Is Vegan Protein Powder Gluten Free?
Most plant-based protein powders, like pea protein or rice protein powder, are naturally free from gluten. They are derived from plant sources that do not contain gluten, making them safe options for individuals with gluten sensitivities or allergies.
However, it is always important to read the ingredients list and packaging to ensure that the specific vegan protein powder you choose is indeed gluten-free. Some brands may include additional ingredients or additives that could potentially contain gluten.
The list below includes some really great and tasty options for plant based gluten free protein powder.
Do I need protein powder?
No. You don't NEED protein powder. Most Americans actually consume way too much protein. Plus, I'm always the advocate for whole foods being the most nutritious option!
That said, as a busy mom, business owner, and full-time grad student, I don't always have time to sit and eat a meal (I know…the irony. I'm a food blogger who has a hard time actually finding time to prepare all my own meals…)
So, I actually really enjoy my gluten free protein shakes for quick and easy snacks or light meals on the go!
How do I use protein powder?
Protein powder is SO versatile, and even is excellent for using in gluten free baking. You can use it in shakes, smoothies, pancakes, protein cookie dough, and more!
What To Look For When Buying Gluten-Free Protein Powder
When it comes to buying gluten-free protein powder, there are several factors to consider to ensure that you are making a safe and suitable choice for your dietary needs. First and foremost, it is crucial to carefully read the ingredients list and packaging of the protein powder you are considering. Look for products that explicitly state "gluten-free" on the packaging.
Furthermore, it is important to consider your specific goals when selecting a protein powder. Whether you are looking to build muscle, lose weight, or simply supplement your daily protein intake, there are different types of protein powders available, including vegan options and whey protein powders. Research the different protein sources, such as pea protein or whey protein isolate, and choose a powder that aligns with your dietary preferences and goals.
Luckily, we've done a lot of that research for you, and here are our top recommendations!
note: protein powders below are listed in alphabetical order so you can easily find the one you're looking for and see the review and where to buy it!
The best rated gluten free protein powders comparison table
From my personal taste testing and use, here's a comparison table of my 4 favorites.
Keep reading for more information on these protein powders plus even more options for gluten free specialty protein powders and meal replacement shakes.
Naked Nutrition: Gluten-free whey based and gluten-free vegan protein powders
Naked Nutrition has recently become one of my absolute favorite protein powders. They are clean with minimal ingredients, plus taste sooo good (absolutely zero weird aftertaste!) I think they are one of the best gluten free protein powder on the list!
Their Chocolate Naked Shake (which is their vegan protein) legit tastes like hot chocolate powder. It's perfect.
They also produce a powdered peanut butter and other great mix ins for your shakes.
Shop the full line of Naked Nutrition on Amazon here.
Garden of Life: Gluten Free & Vegan Protein Powder
Not only is Garden of Life plant based protein certified vegan, but it is also organic, soy free, and contains probiotics.
Keto Chow: Gluten Free & Keto Protein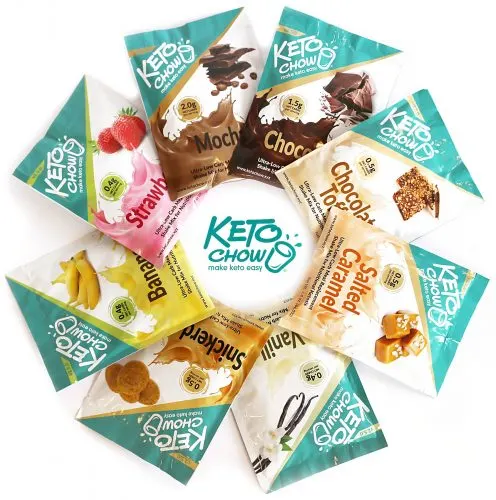 While Keto Chow is not certified gluten-free, they only use gluten-free ingredients/a gluten-free facility and independently test for the presence of gluten via third party testing. Keto Chow is very low carb and is suitable for a keto diet.
While it's one of our highest priced options, three of the best things about Keto Chow are:
You can customize it to your macros
You can make your shakes up to 5 days ahead of time
It comes in SO many flavors (over 40!)
Keto chow is more than a protein powder, it's a full line of gluten free meal replacement shakes.
It's also good for baking recipes such as this lemon mug cake and these keto protein donut holes.
Learn more about Keto Chow and shop it here.
note: Use this link will save 10% on your purchase.
This protein powder does foam up quite a bit, so if you don't want an airy/foamy protein drink, it's better blended on low speed.
However, despite it's clean ingredients, it's actually one of the more affordable options on this list.
Arbonne Essentials: Gluten Free & Vegan Protein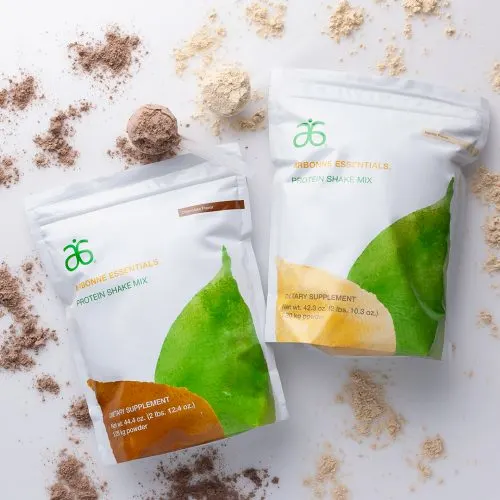 Arbonne essentials is a great option vegan and gluten free protein powder made from a base of pea, cranberry, and rice protein. It is certified gluten-free by GFCO.org as well as certified vegan and certified as a B-Corp.
Each serving contains 20g of protein. It comes in both vanilla & chocolate, but also other limited edition flavors such as mint chip or coffee.
This is the protein I use in the Gluten-Free & Vegan Shake & Smoothie Bowl Recipes you can find here.
While this protein is a bit pricier than some other options on this list, if you want to use it regularly, you can become a Preferred Customer and save 20% on each order which brings down the price.
Primal Kitchen: Gluten-Free Paleo Protein
Primal Kitchen created a certified gluten-free paleo protein powder from coconut milk, and it's delicious. Containing 10g of protein and just 1g of sugar, it gives a boost of nutrition with delicious chocolate or vanilla flavor for anyone on a primal or keto diet.
It also contains probiotics and uses natural sweeteners instead of artificial sugars.
Shop Primal Kitchen Protein at Amazon.
Shop Primal Kitchen Protein at Thrive Market.
Tera's Whey Protein: Gluten Free Whey Protein
Tera's Whey protein is a certified gluten-free protein option that is also nonGMO. It comes in 3 flavors: Bourbon Vanilla, Chocolate, or unsweetened with 21g of protein per serving.
This is one of the more affordable options and actually tastes great.
Have you tried any of these or have another favorite that you love? Comment below and let us know!
If you loved this post, be sure to share it using the social sharing buttons💕
What's they key to loving your gluten free life? Take this quick quiz to get a personalized plan with the guide you need to thrive!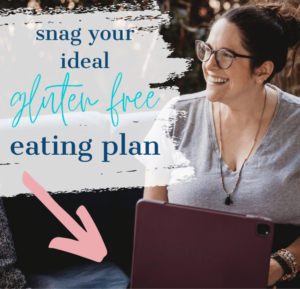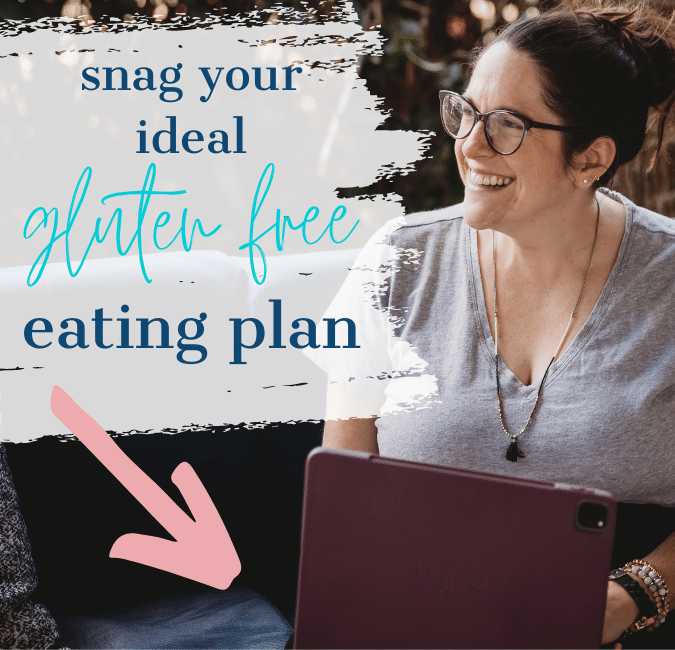 Looking for more Gluten-Free Product Reviews? Try these: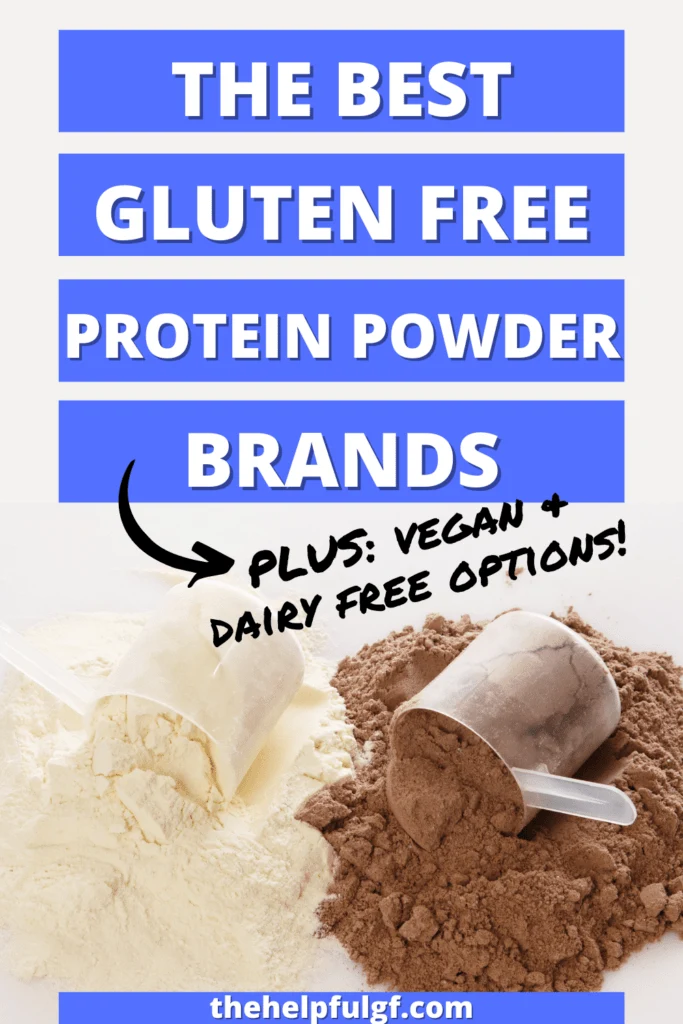 Thanks for Sharing this Review on the Best Protein Powder Gluten Free!